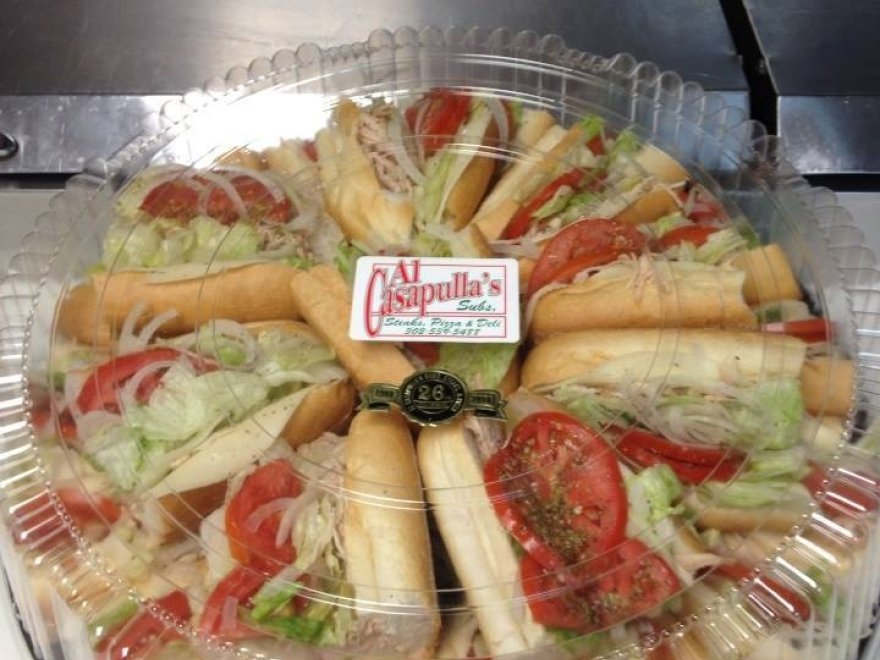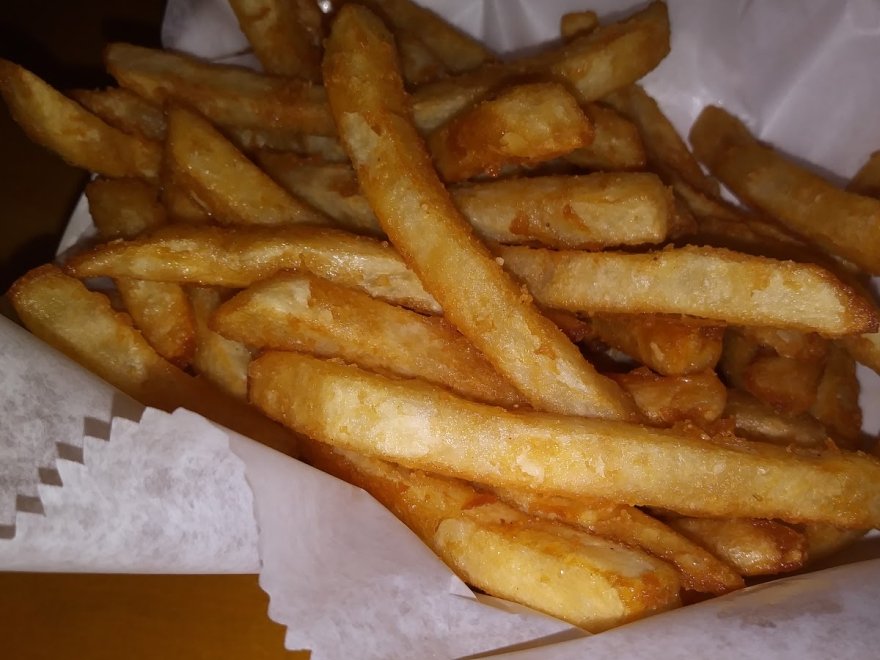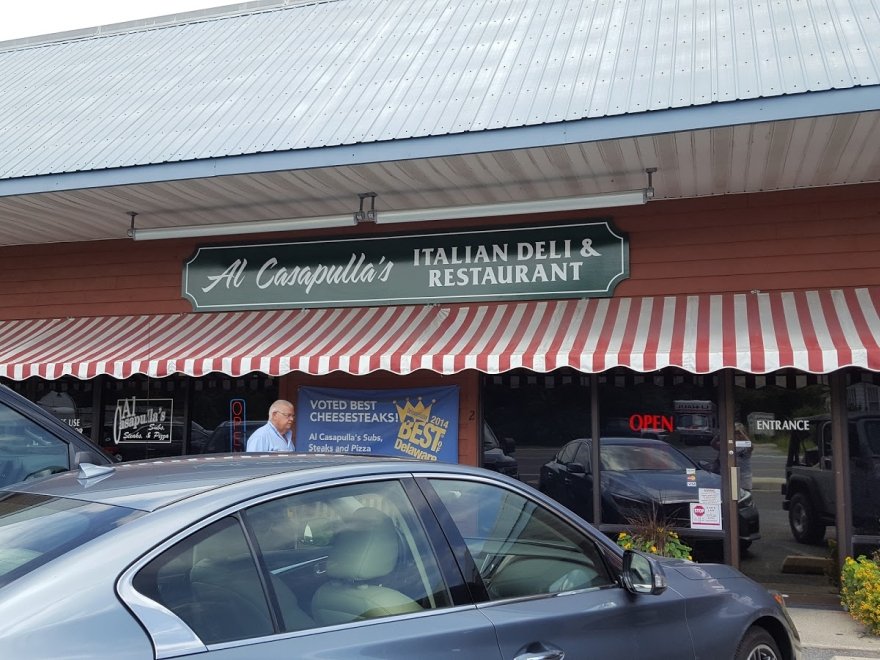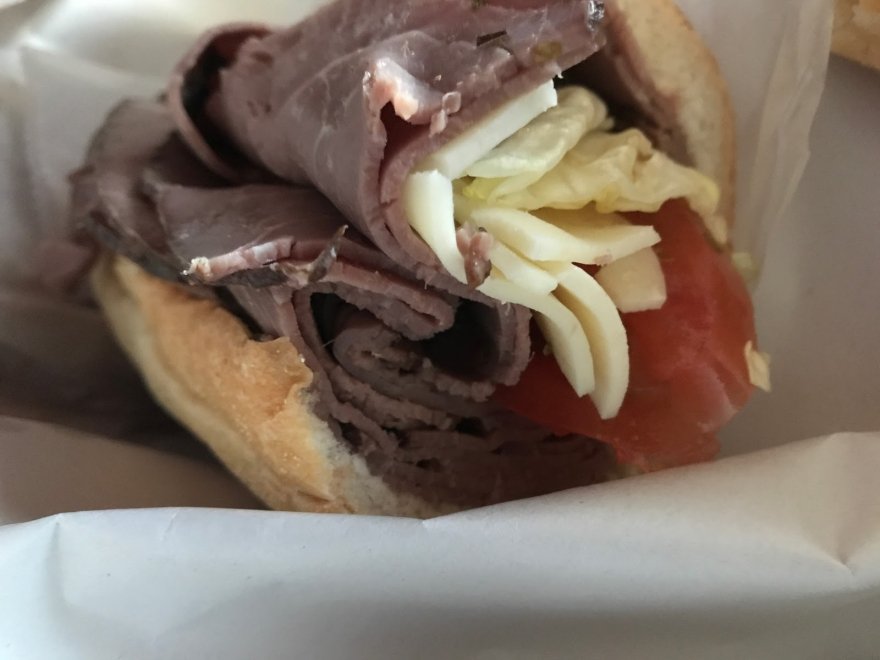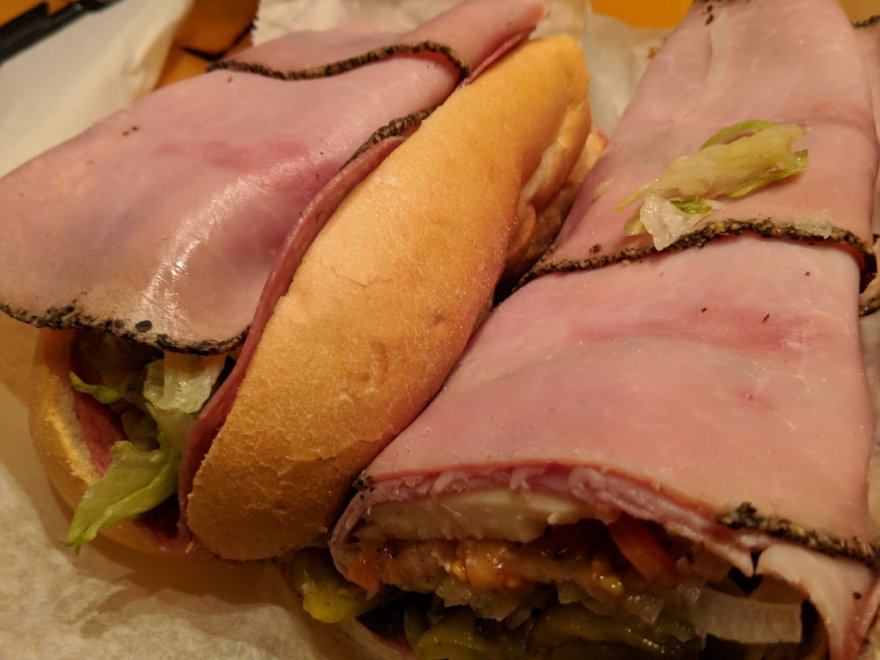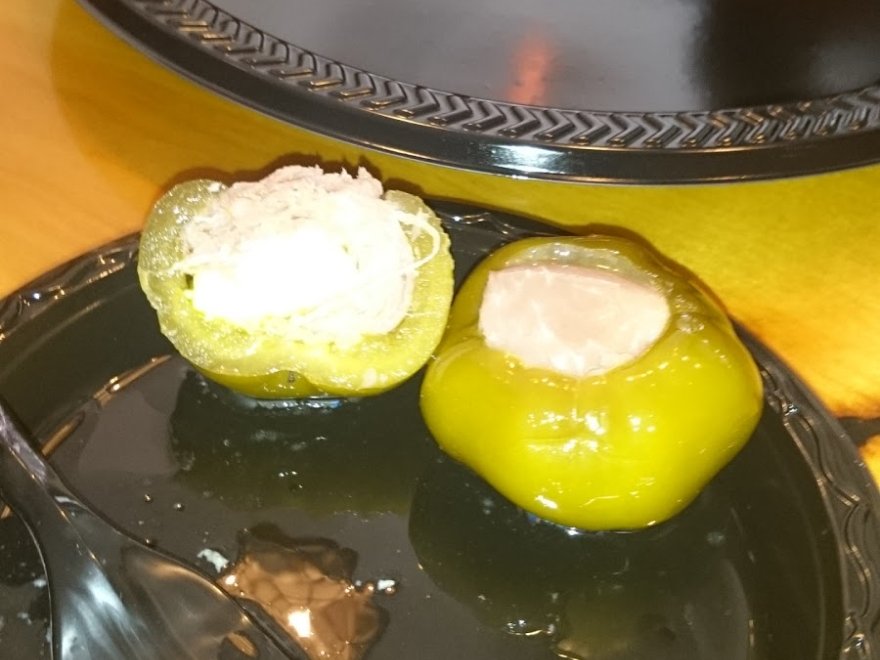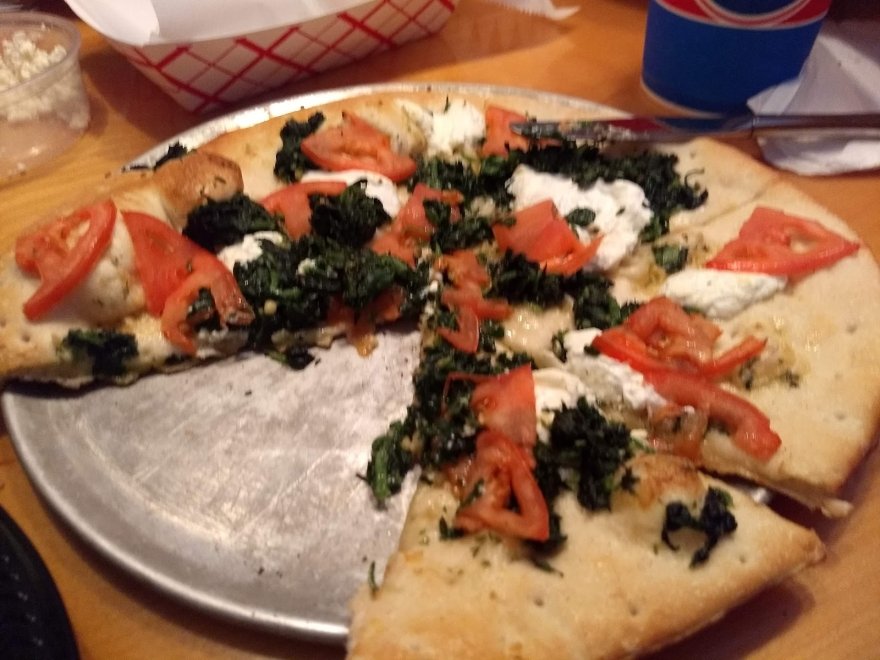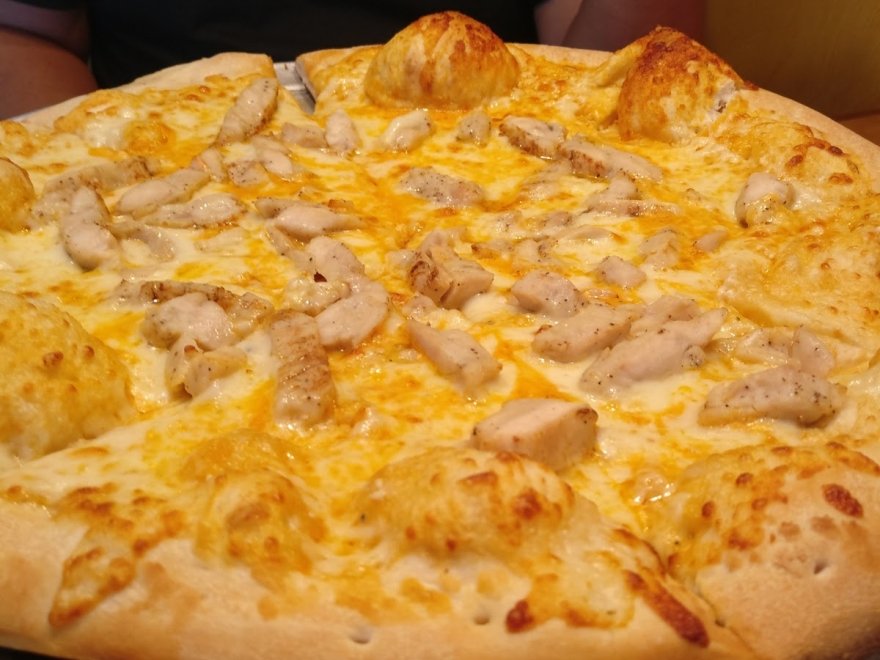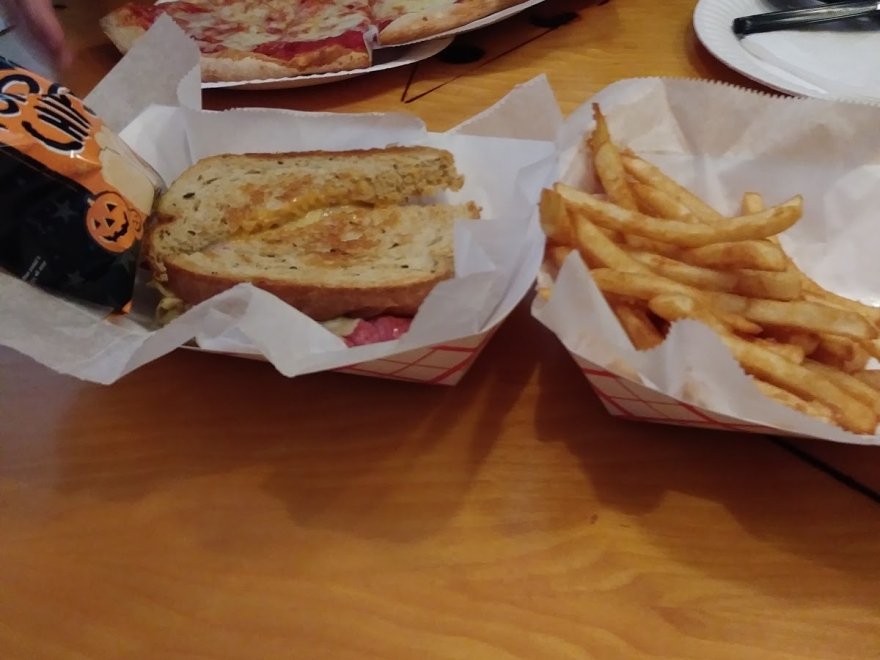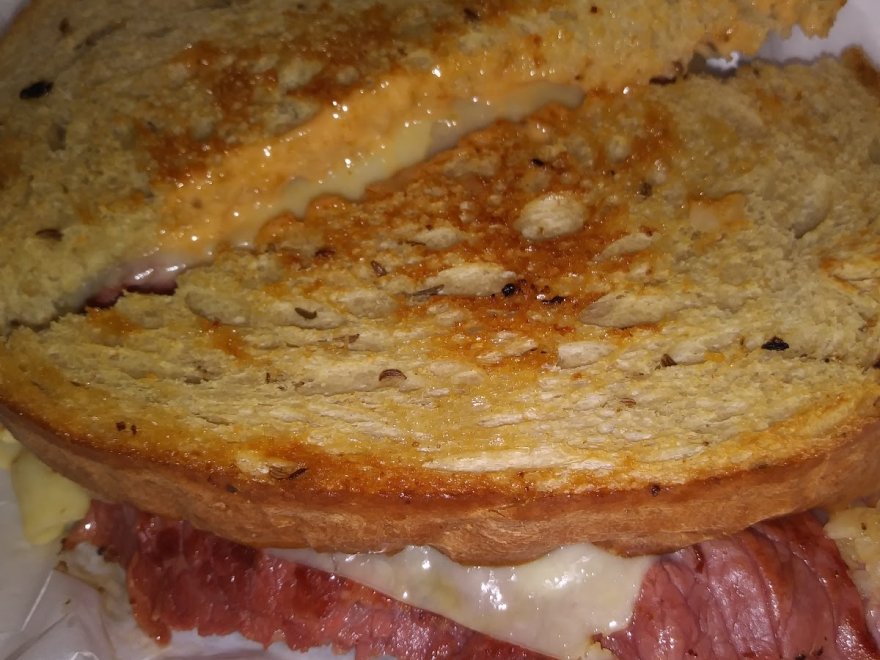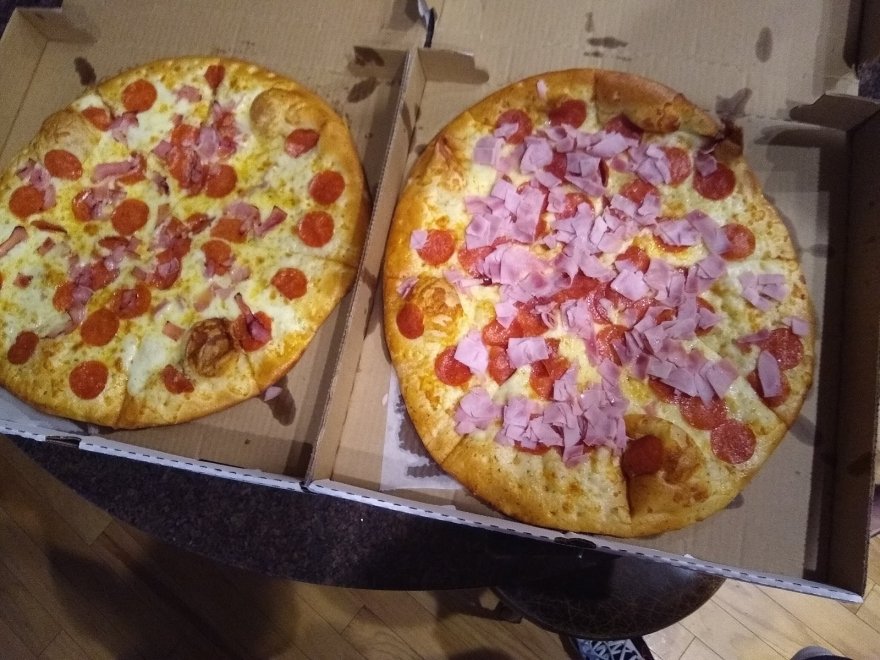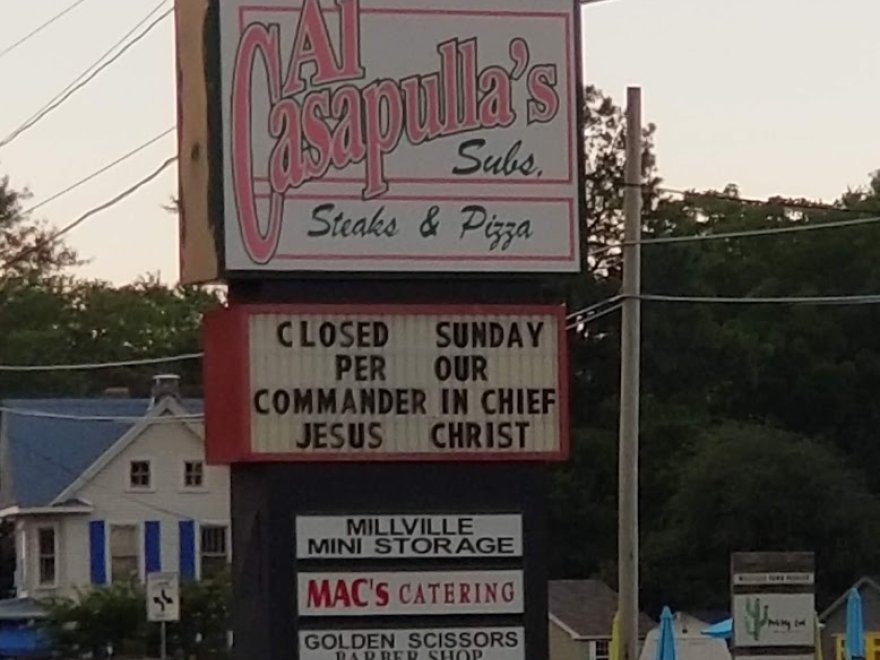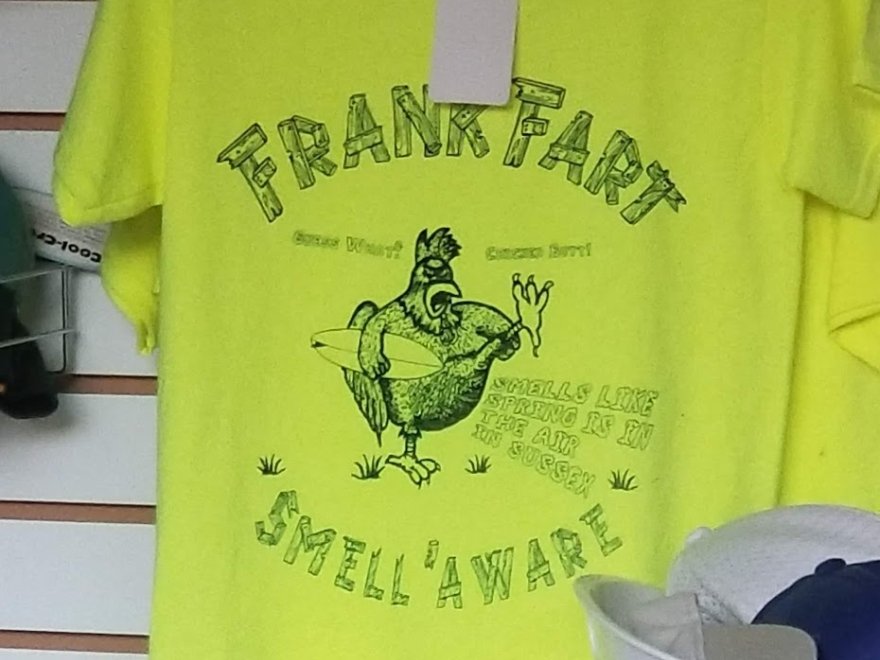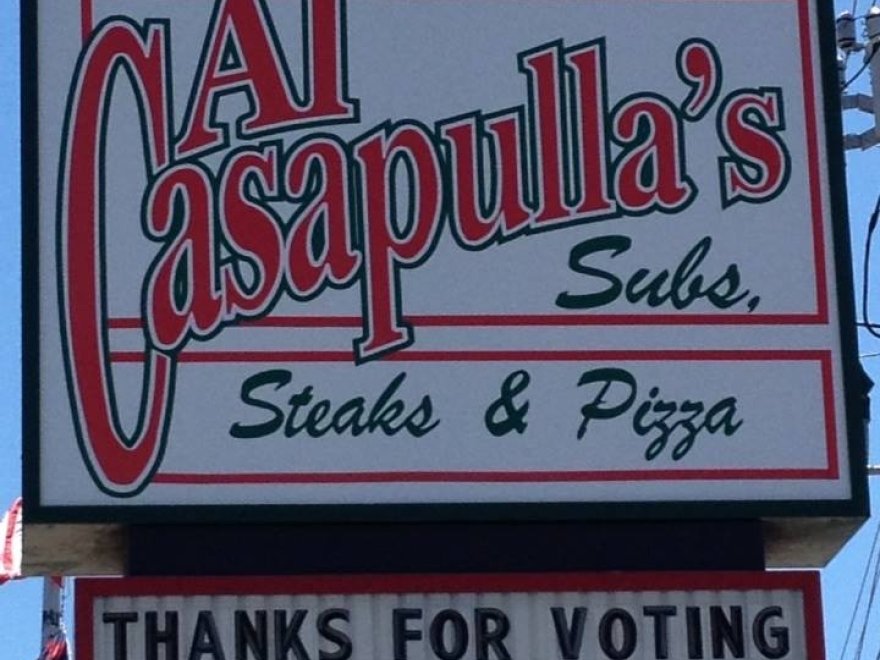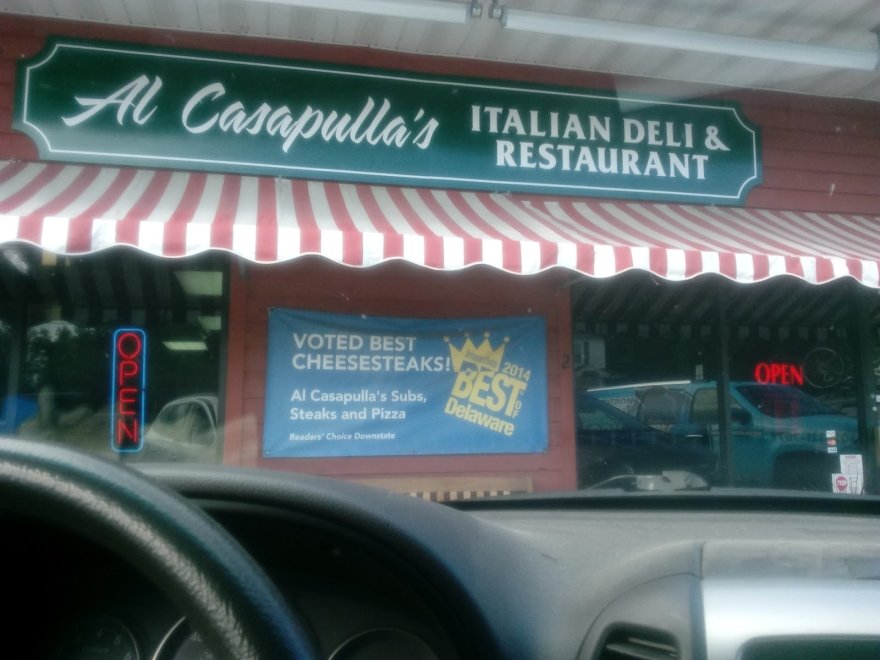 Al Casapulla's Subs & Steaks
0 miles
Opens at 11:00 am
Hours 11:00 am - 8:00 pm
Monday

11:00 am - 8:00 pm

Tuesday

11:00 am - 8:00 pm

Wednesday

11:00 am - 8:00 pm

Thursday

11:00 am - 8:00 pm

Friday

11:00 am - 9:00 pm

Saturday

11:00 am - 8:00 pm
$
Recent Reviews
TripAdvisor Traveler Rating
4
Al Casapulla's Subs & Steaks
89
#6 of 16 Places to Eat in Millville
Nice folks Nice Food
We tend to eat later than most folks, as a result we often arrive not all that much before closing time for many places particularly off season. While we have been in once of twice before its been...
Chimesboss
2019-12-30 06:32:22
Al Casapulla's Subs & Steaks
Rude Employee
Girl at the counter said we couldn't sit down in the dining area because we ordered take out. I offered to tip the waitress if we could sit in there and she said we should tip the people making our...
Z5379YLjohnb
2020-01-18 10:31:45
Al Casapulla's Subs & Steaks
Disappointing
So I ordered an appetizer before I ordered my entree and I was waiting forever and I said to my friend what the hell is taking so long for my appetizer to come out so when she came out with my entree...
Valeriya L
2020-06-19 02:36:25
Al Casapulla's Subs & Steaks