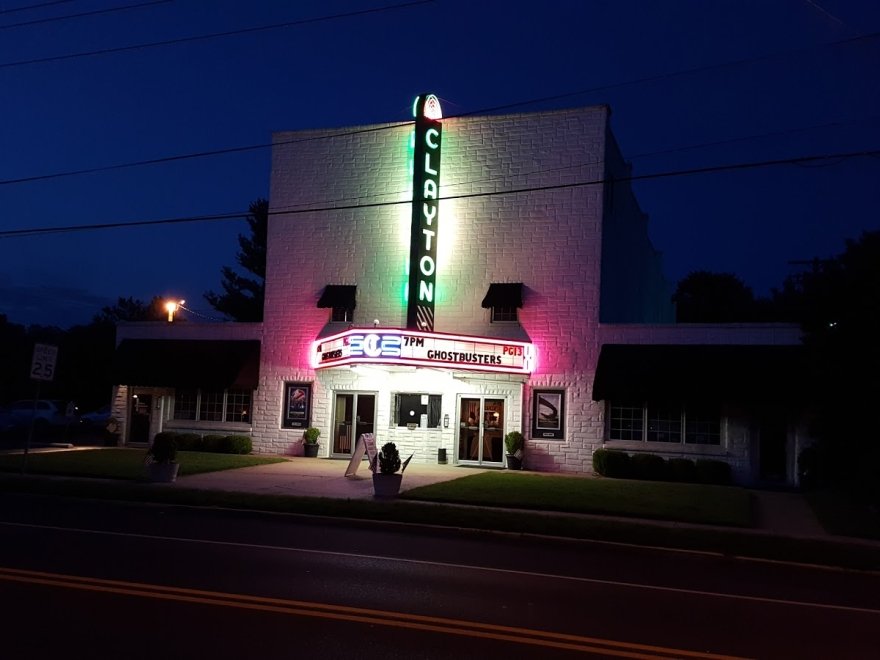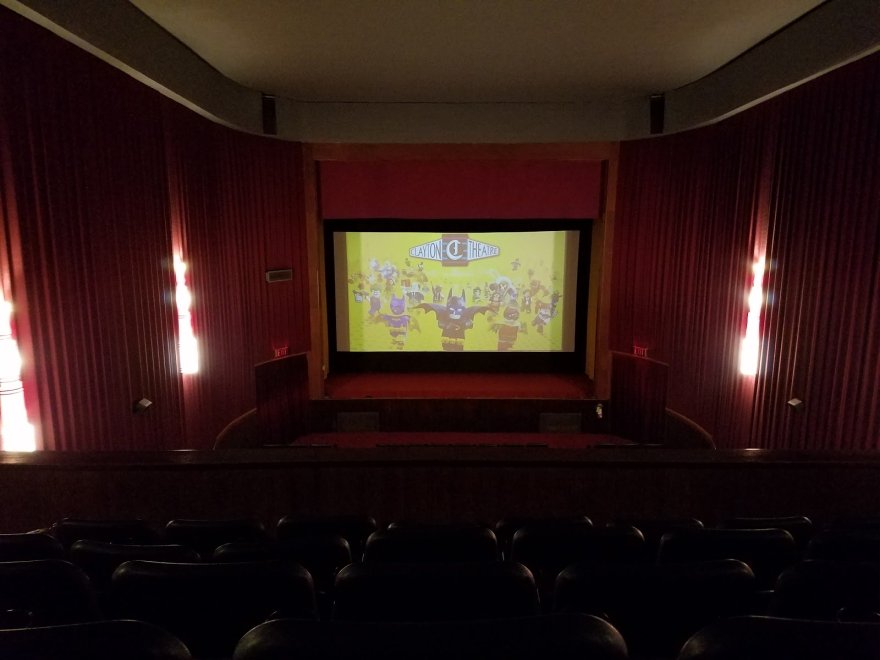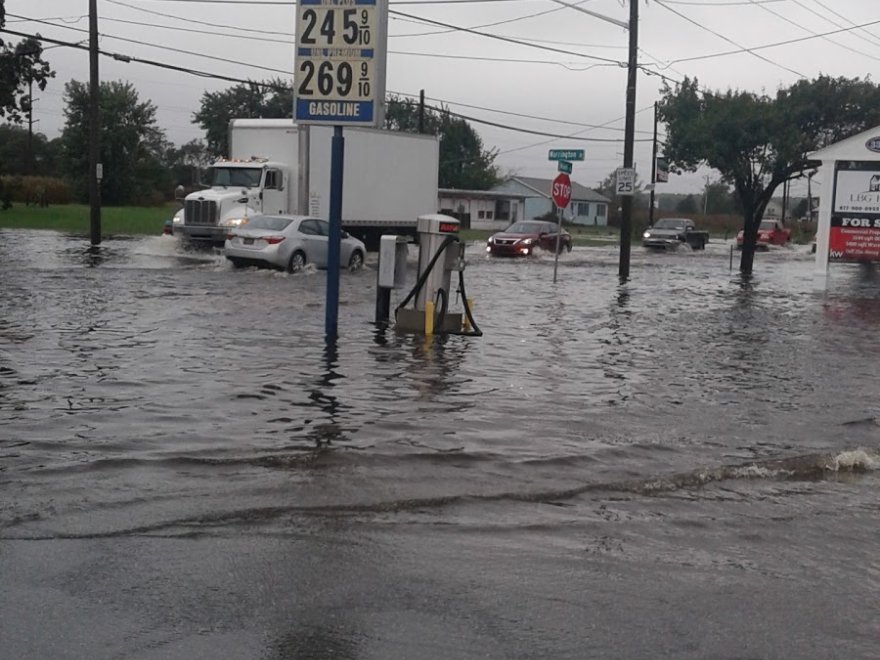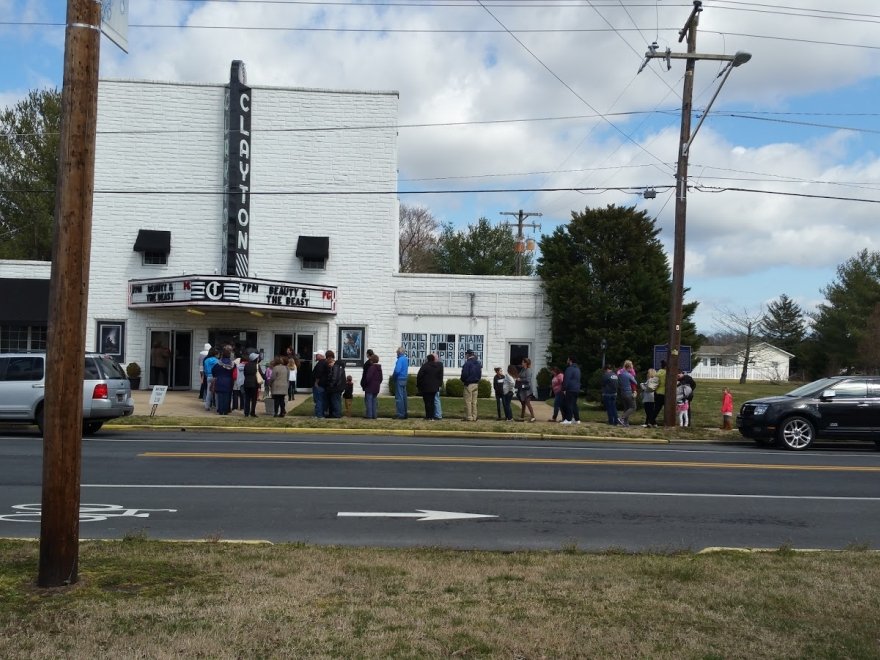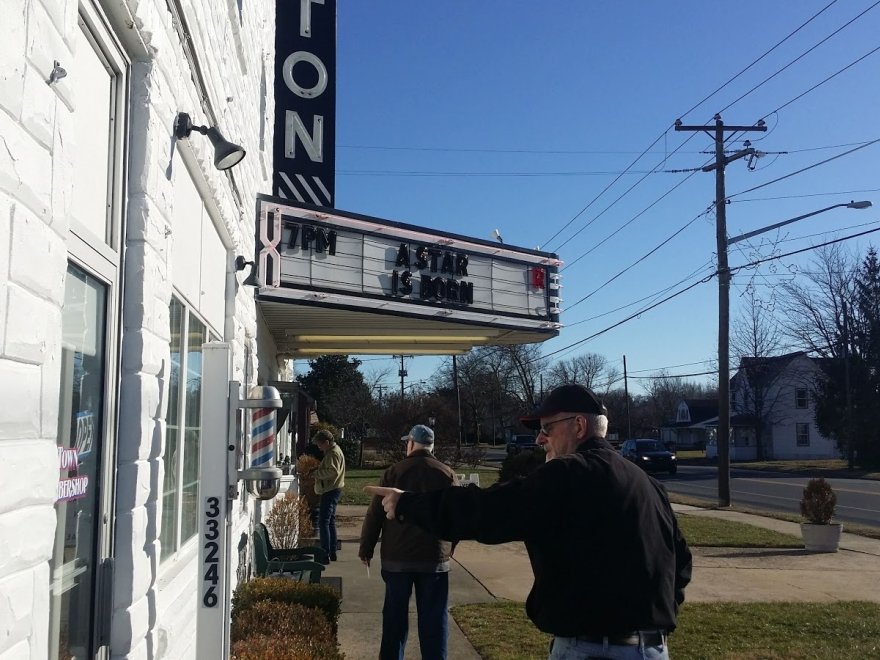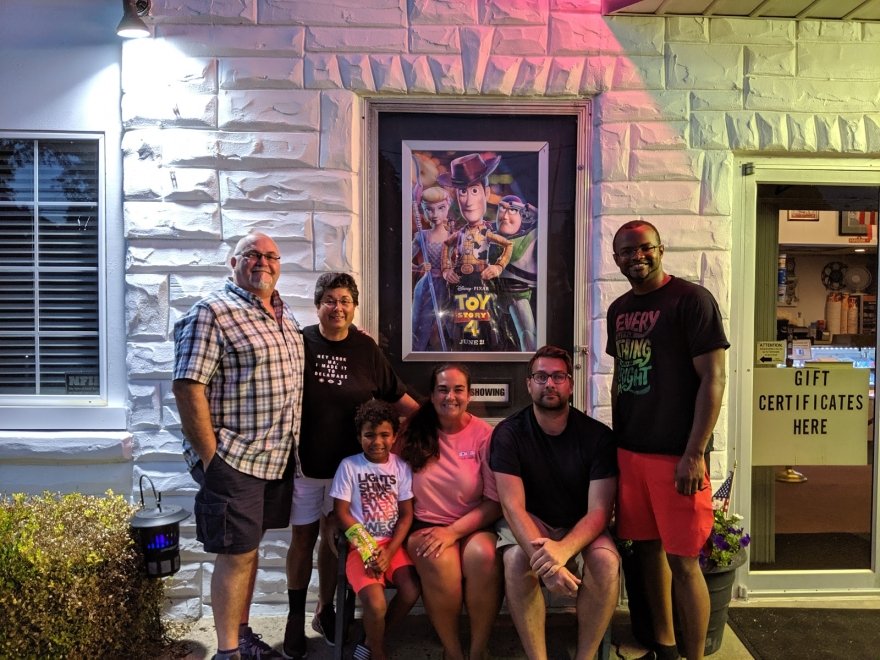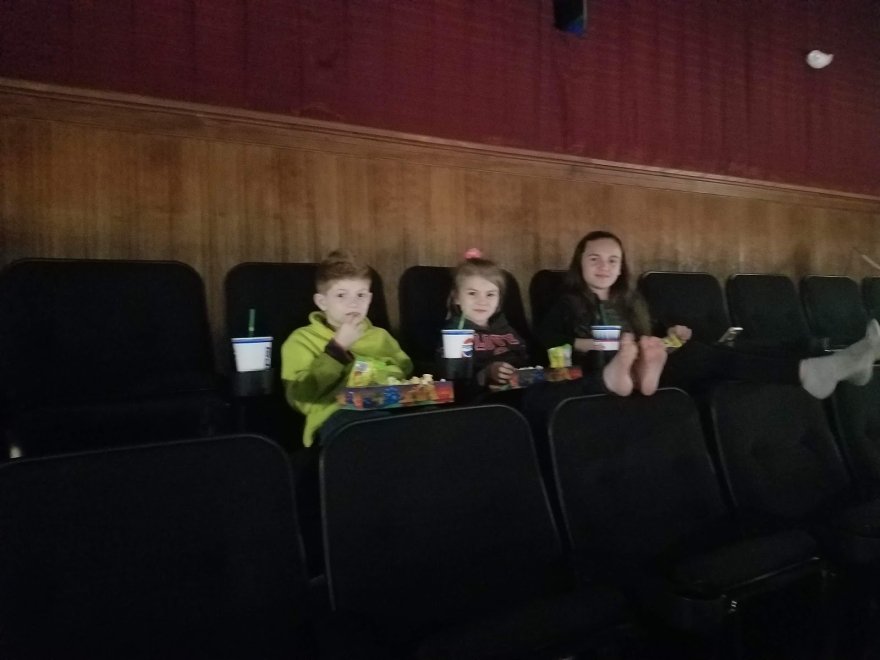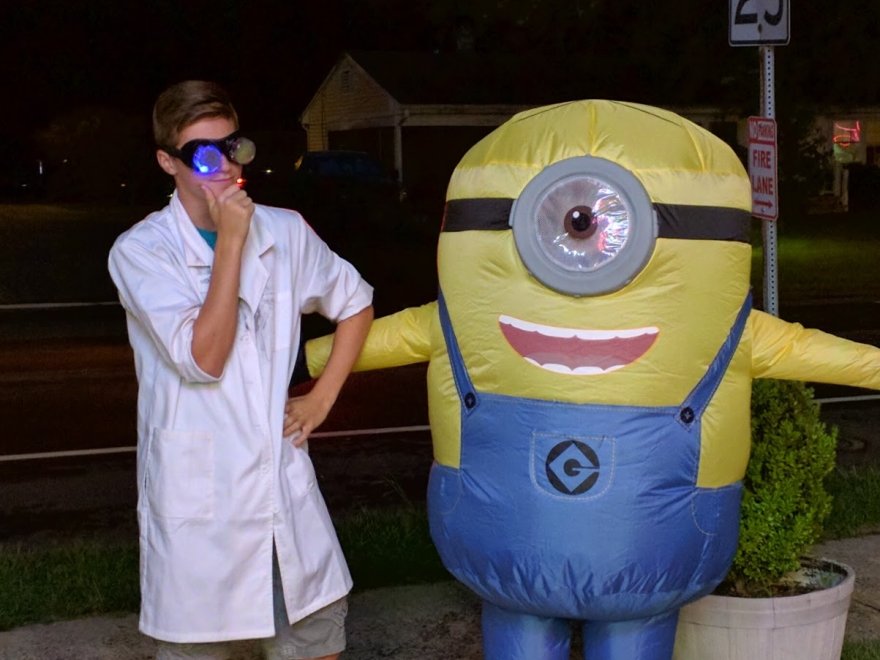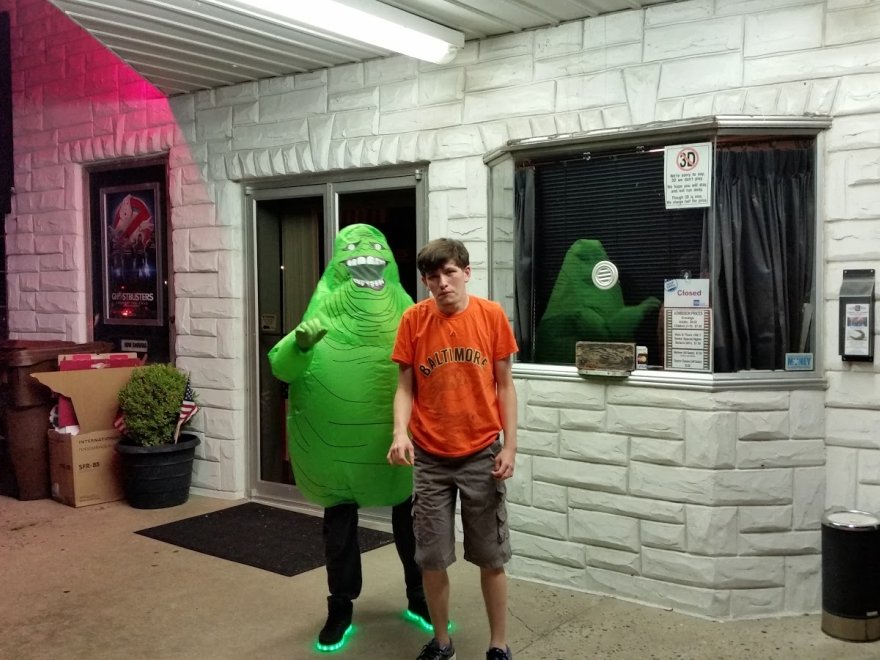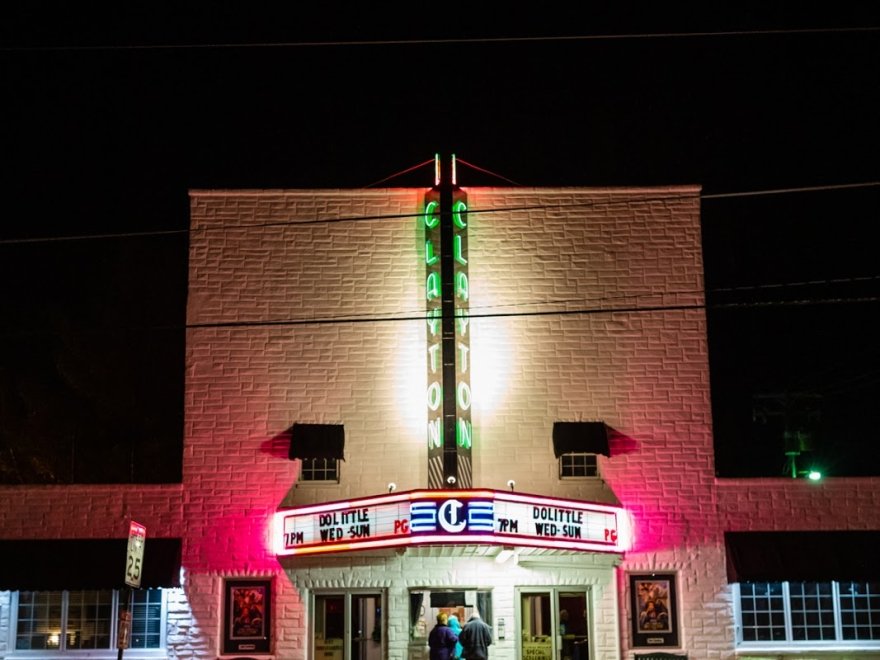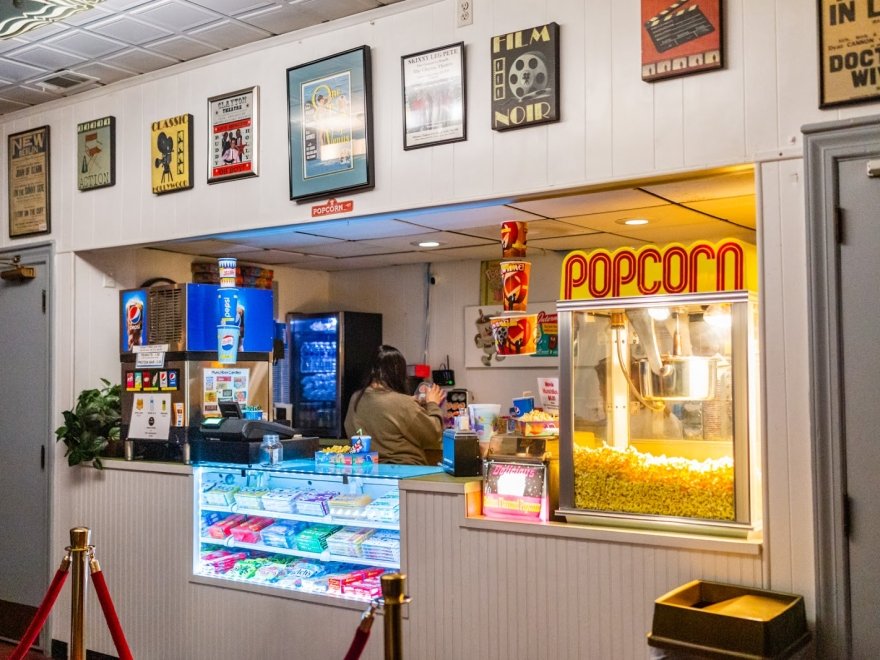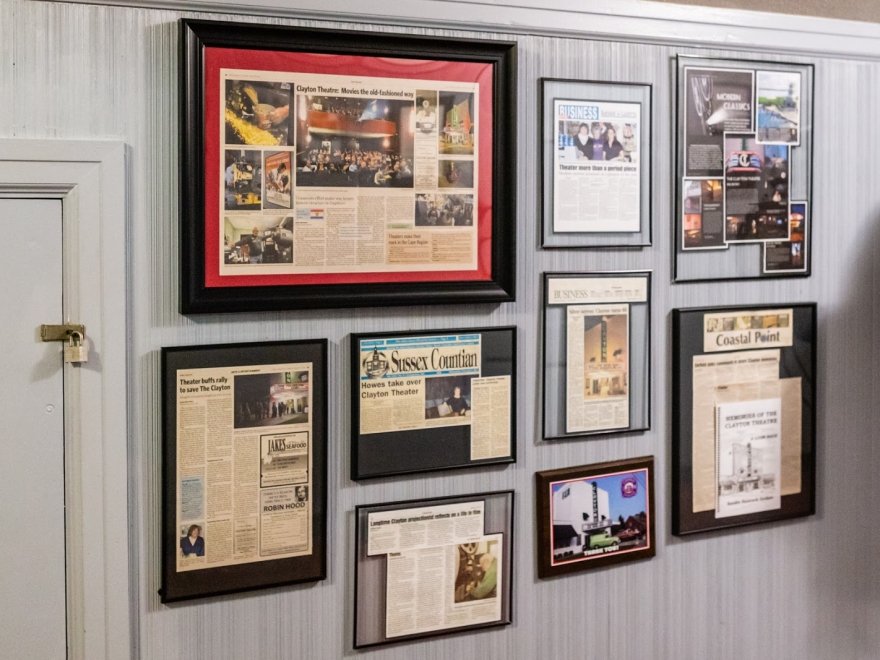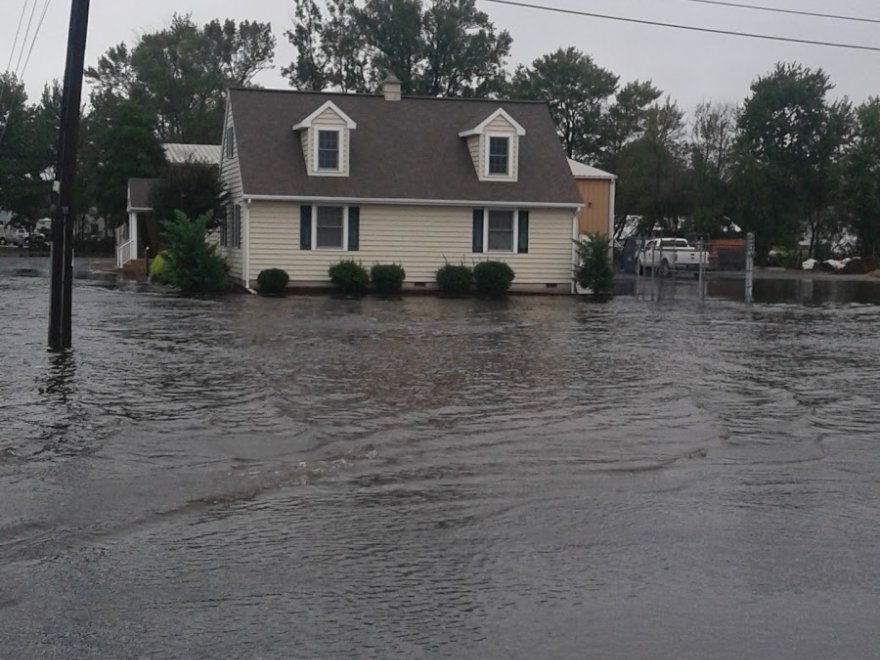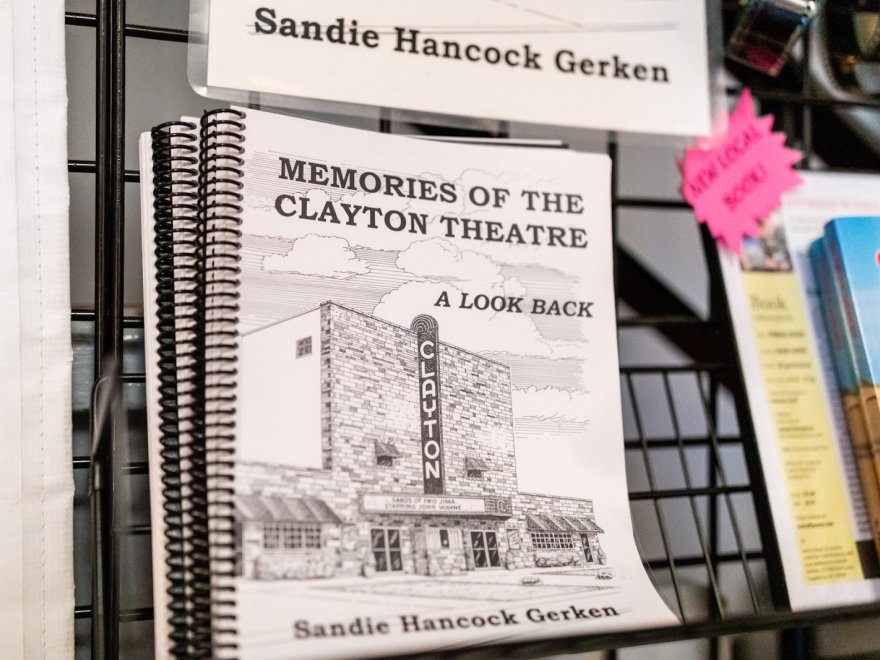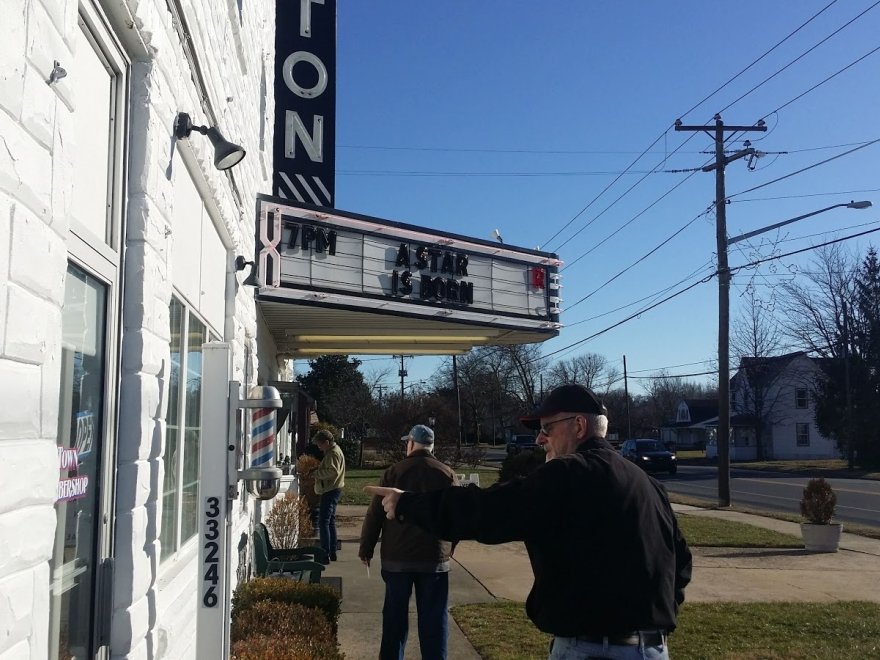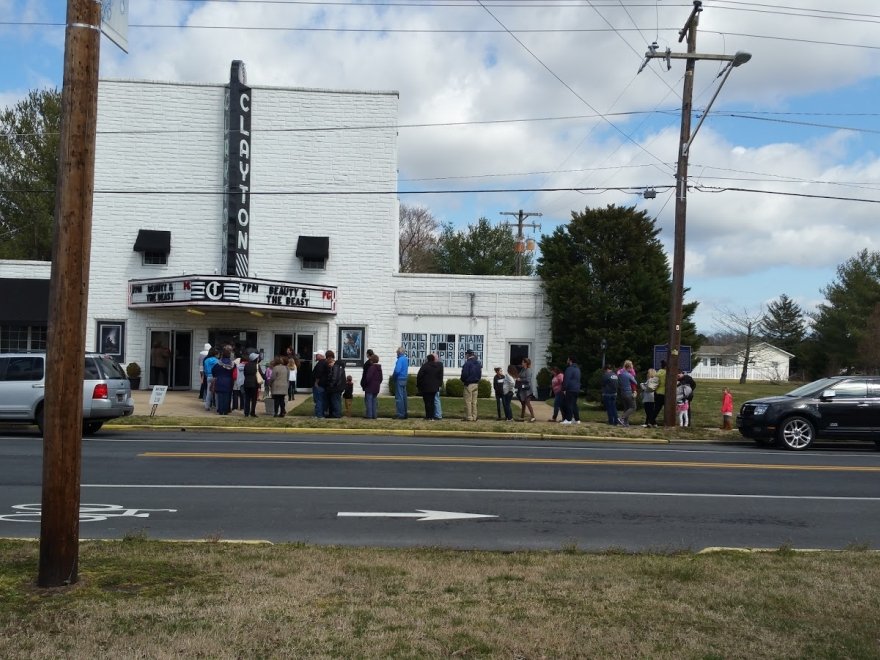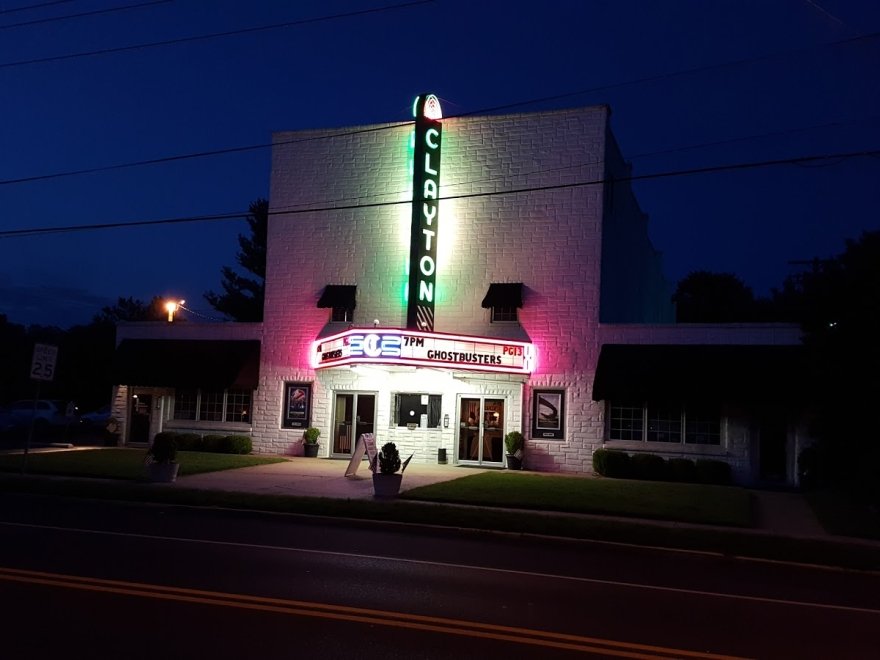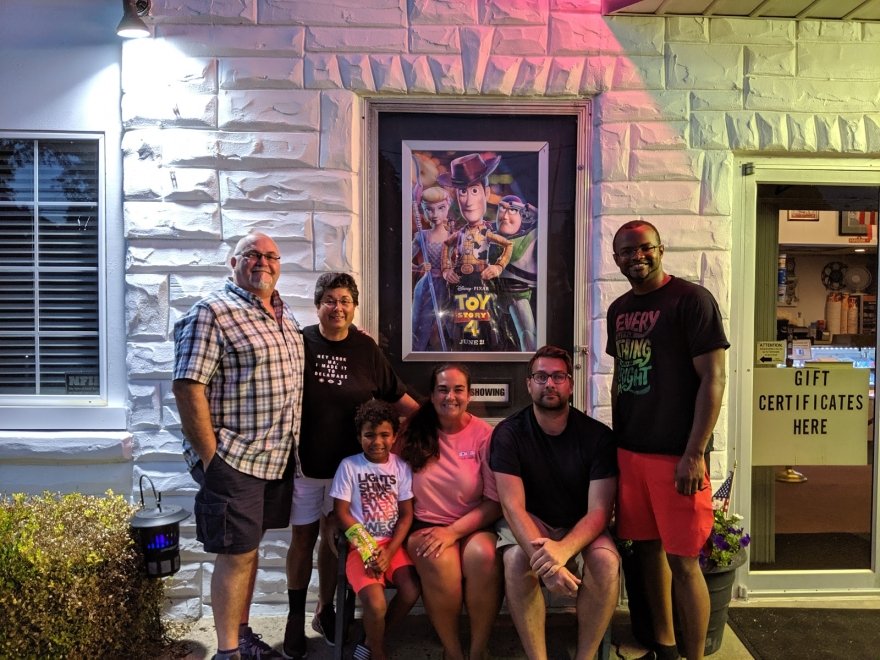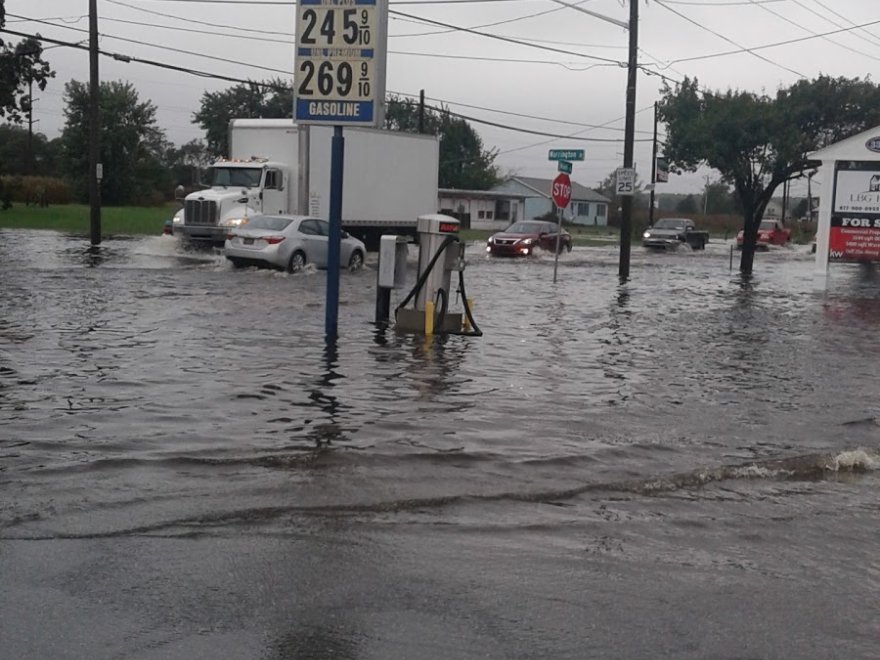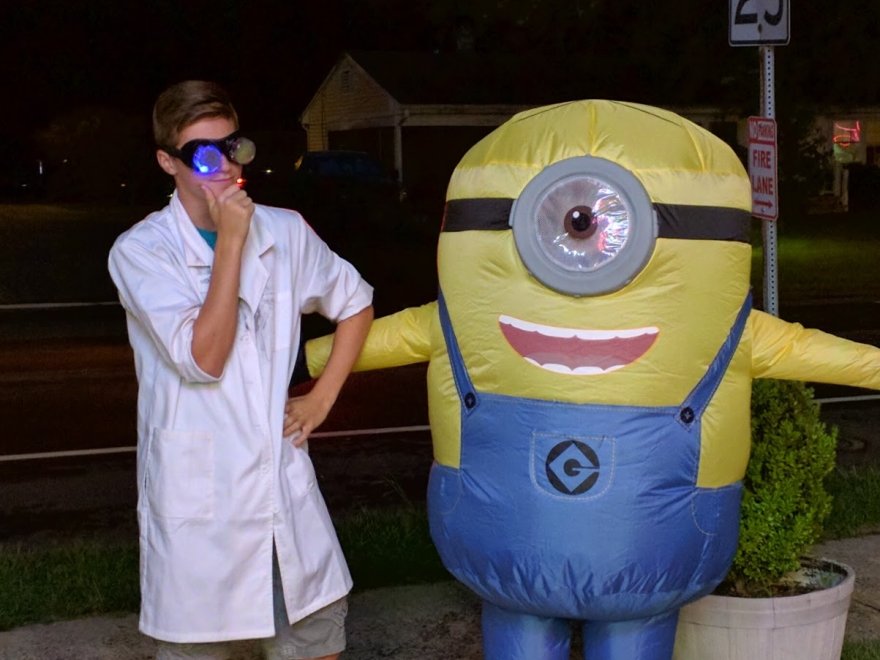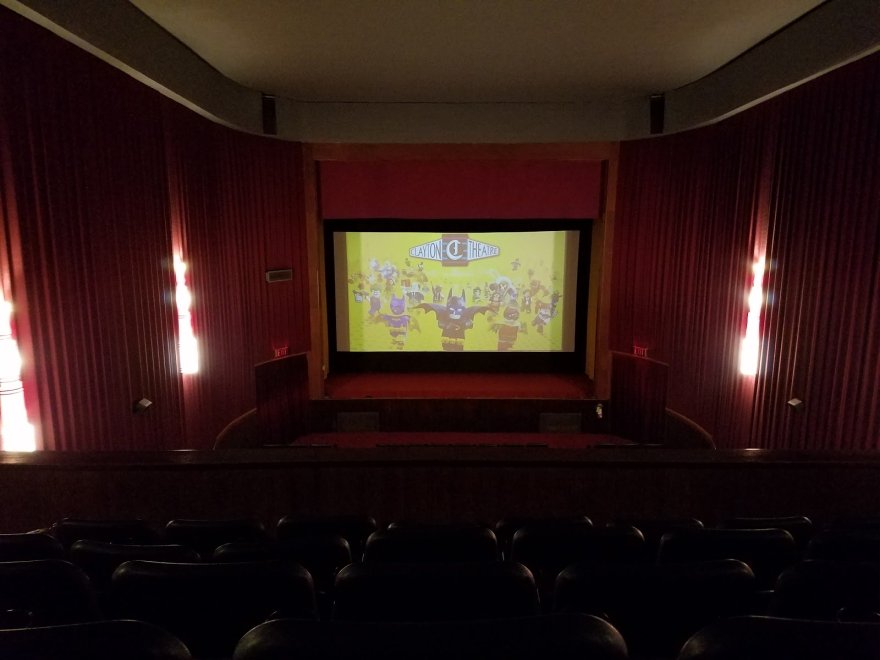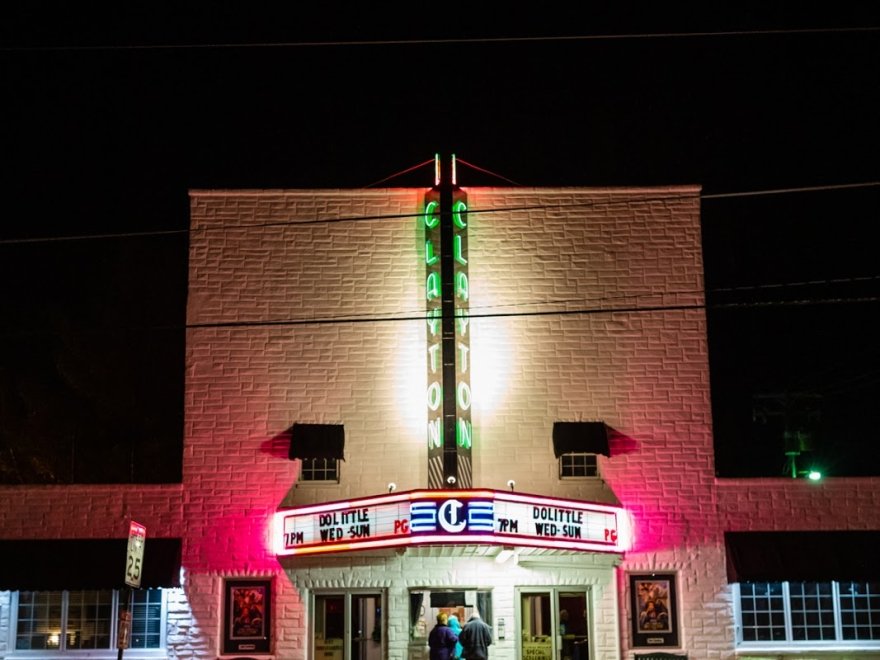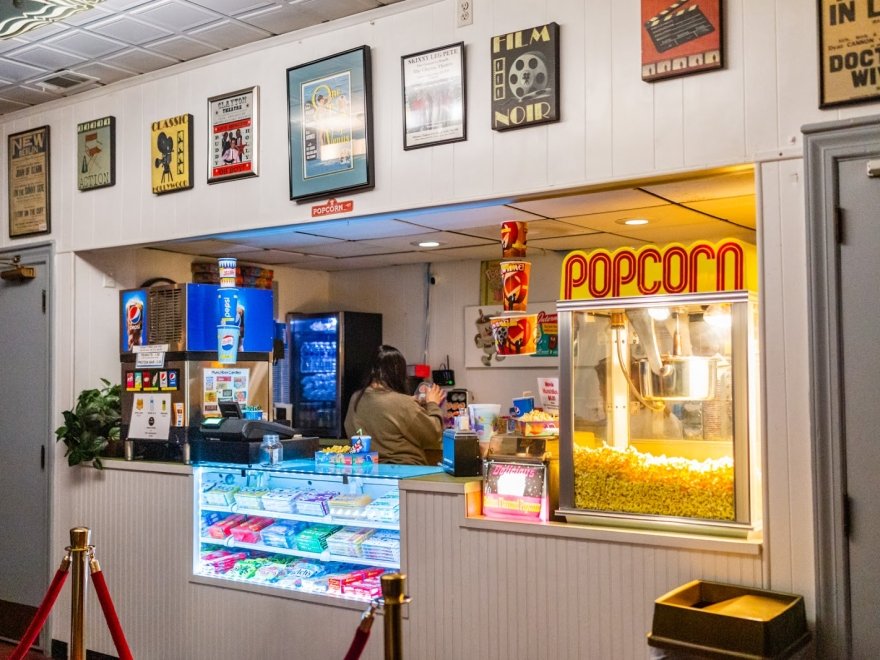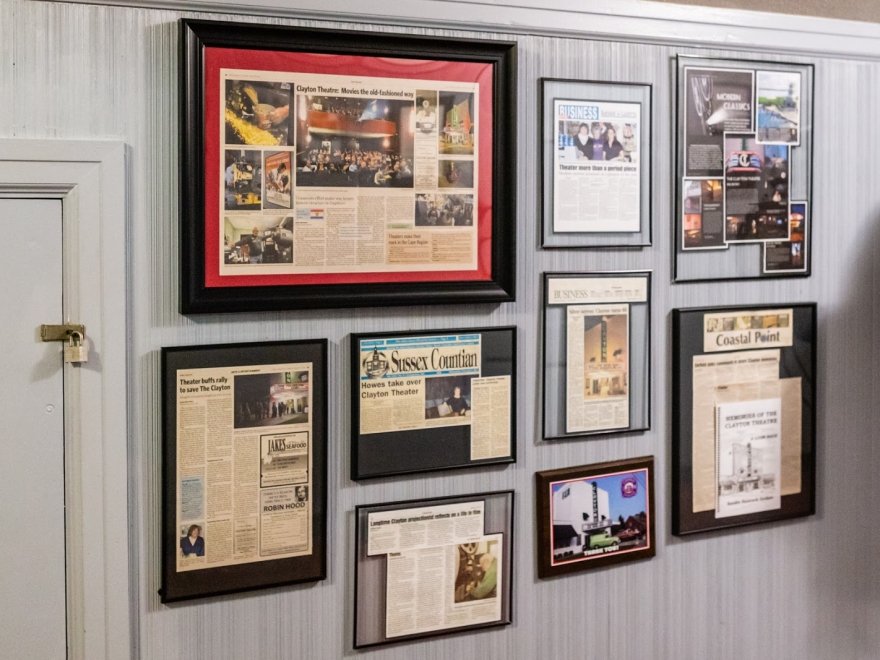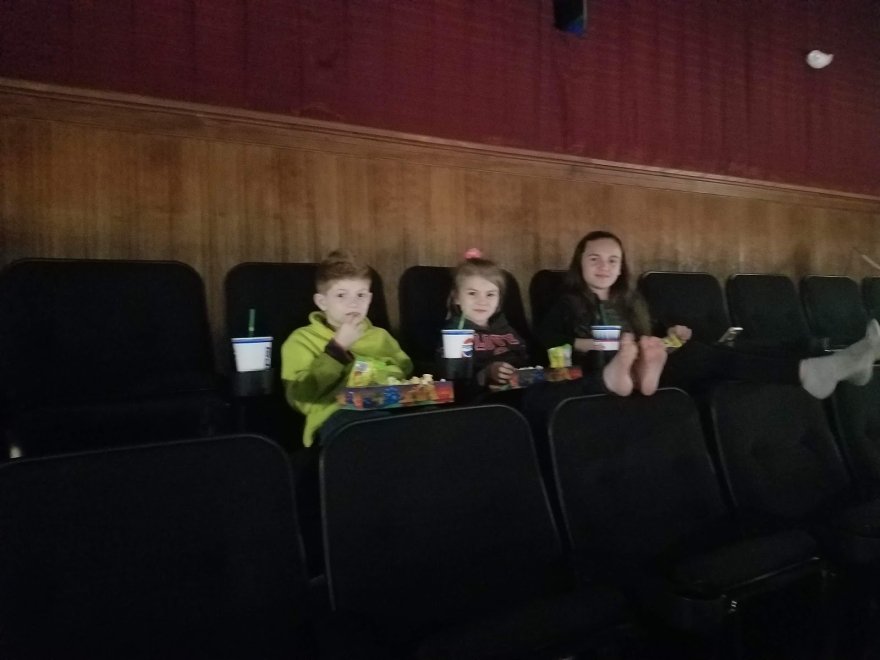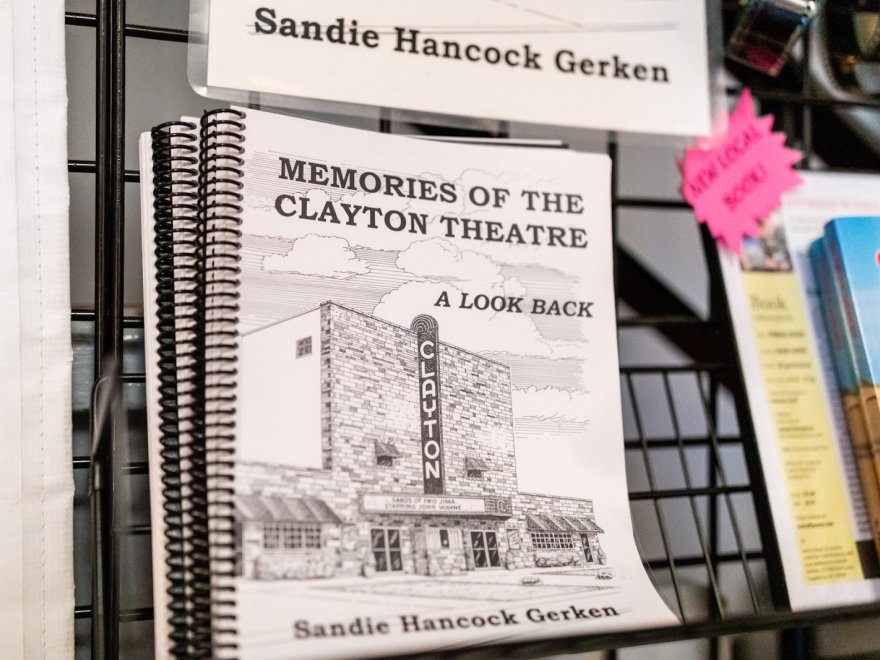 Clayton Theatre
0 miles
Opens at 7:00 pm
Hours 7:00 pm - 9:00 pm
Sunday

7:00 pm - 9:00 pm

Sunday

7:00 pm - 9:00 pm

Wednesday

7:00 pm - 9:00 pm

Wednesday

7:00 pm - 9:00 pm

Thursday

7:00 pm - 9:00 pm

Friday

7:00 pm - 9:00 pm

Friday

7:00 pm - 9:00 pm

Saturday

7:00 pm - 9:00 pm
Delaware's ONLY single screen theatre still in operation, The Clayton Theature offers today's movie goers a rare opportunity to see first run movies in a charming hometown atmosphere. 
We offer fresh, hot popcorn, ice cold sodas and vast array of the most popular concession candies.  Bring the family and enjoy the hometown experience. 
See you at the movies!
Recent Reviews
TripAdvisor Traveler Rating
5
Clayton Theatre
49
#1 of 5 things to do in Dagsboro
Old time theatre
Like going back in time. The Clayton is a must. Your family will love it !!!! Even has a balcony !!! Reasonably priced tickets snack bar has all kinds of resonably priced goodies.
hankp2019
2019-02-12 12:16:04
Clayton Theatre
A movie theater right out of the 50's
The Clayton Theater is almost exactly like the theater I went to as a kid in the 50's. itIt is a single screen theater with a balcony and small concession stand that has everything you need for a...
John_HVenice_Fl
2019-02-25 11:38:10
Clayton Theatre
Local One Screen Movie House
We love the local flair and feel of the Clayton. The prices are below most other places and the owners and workers go out of their way to ensure a great time! They have matinee specials and special...
Voyager135945
2019-06-11 16:17:44
Clayton Theatre