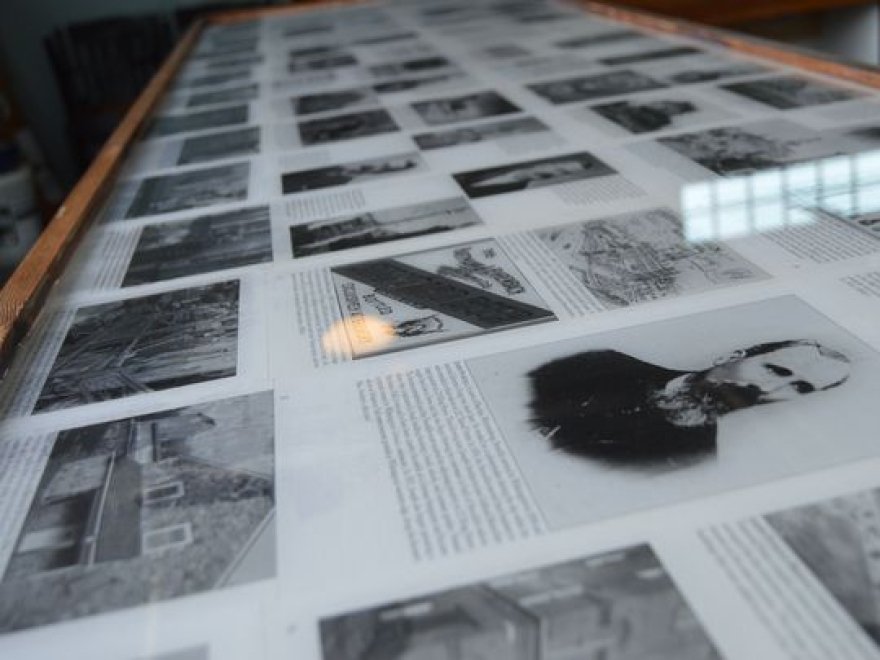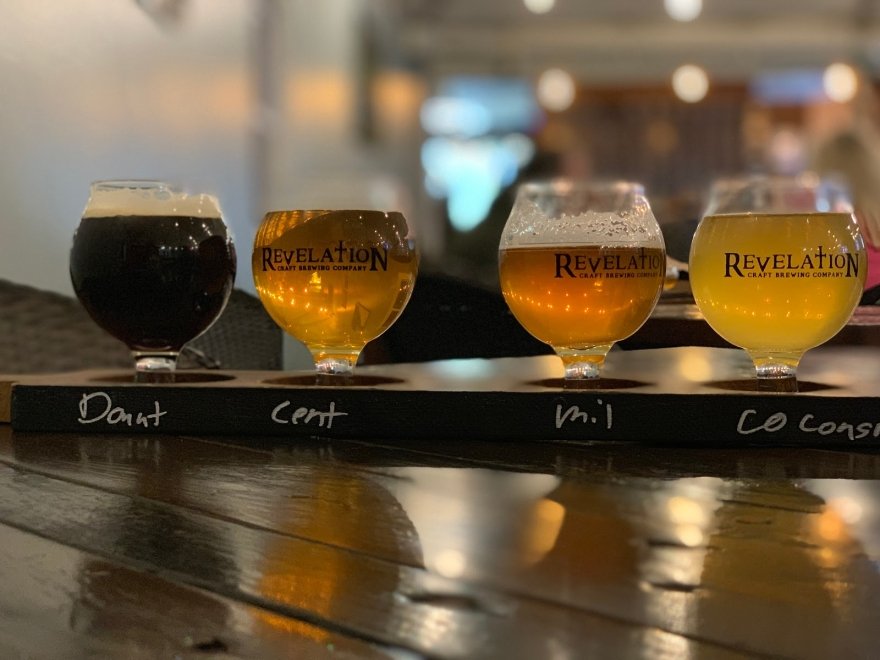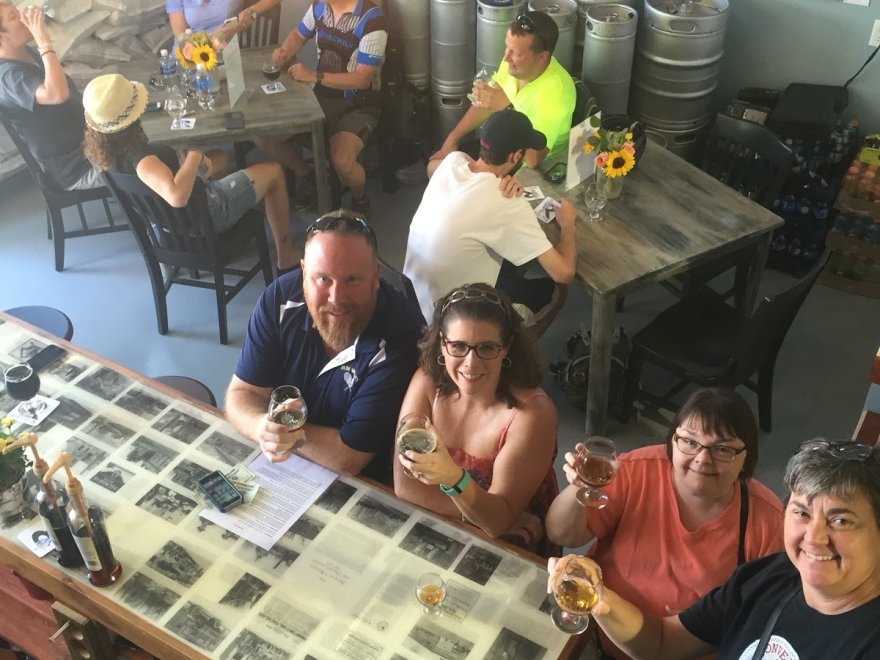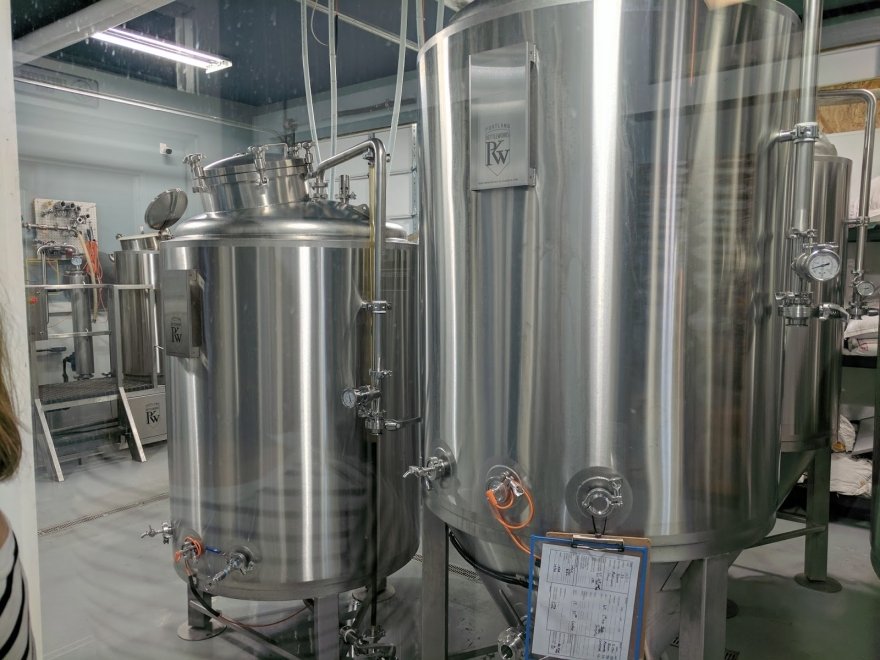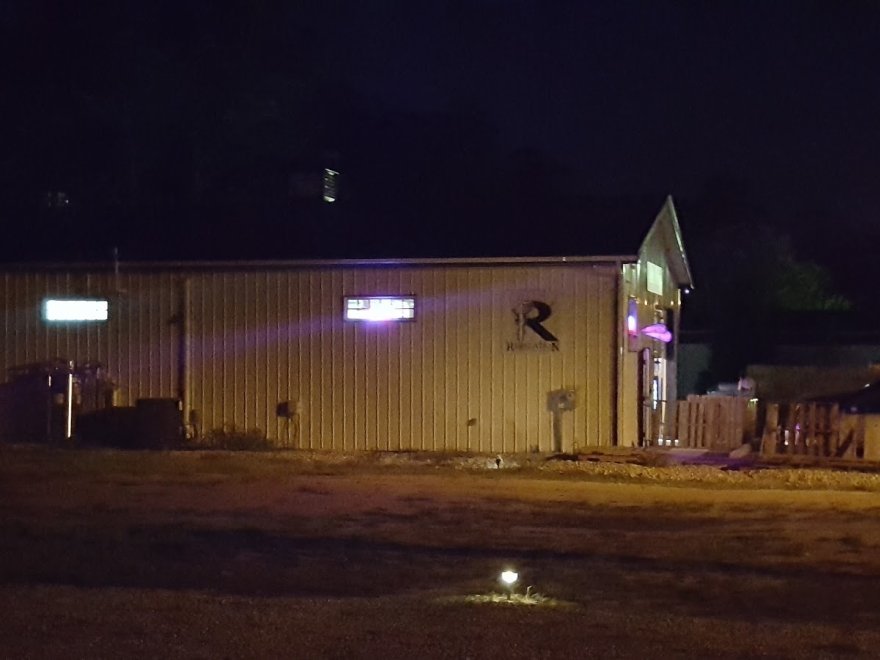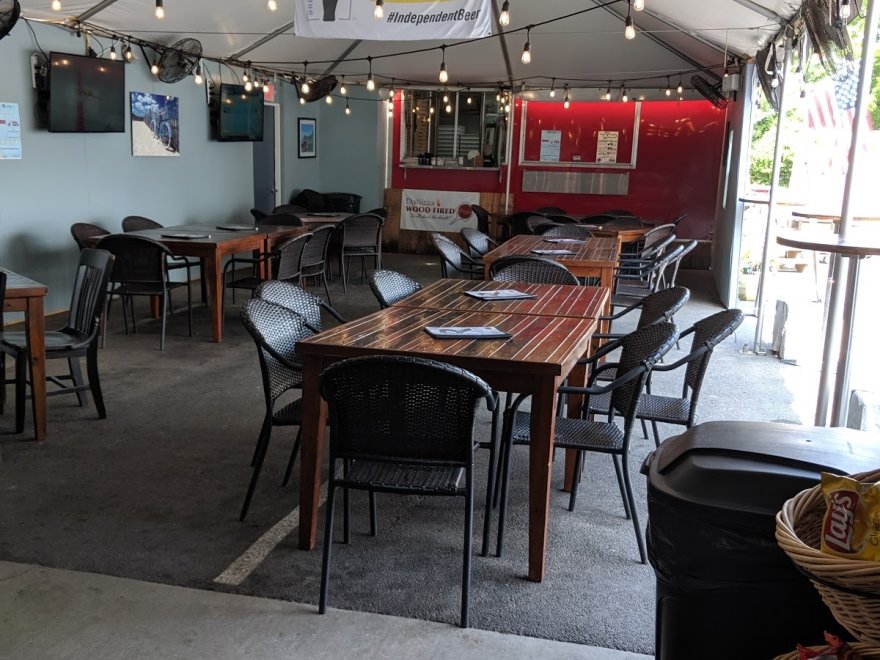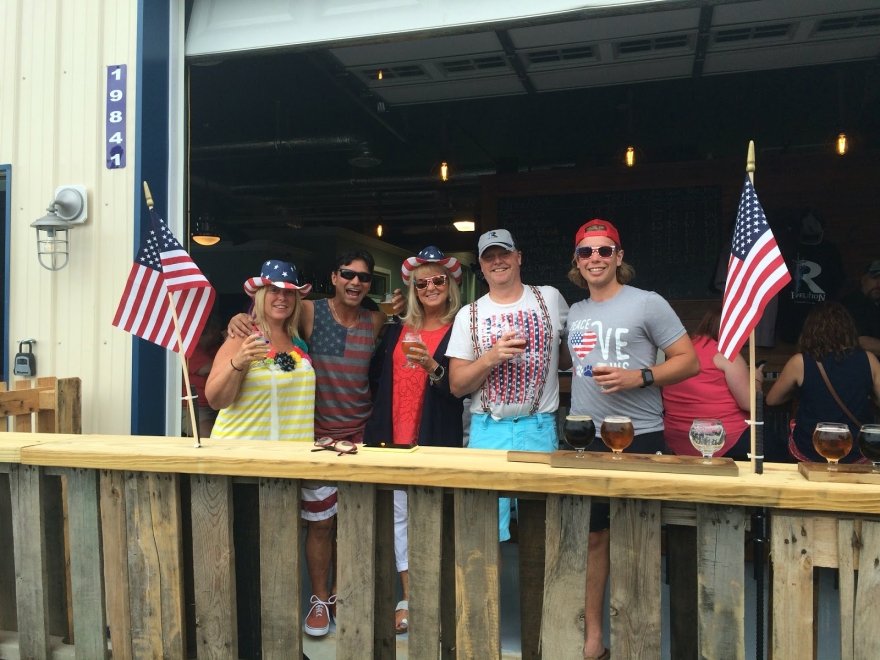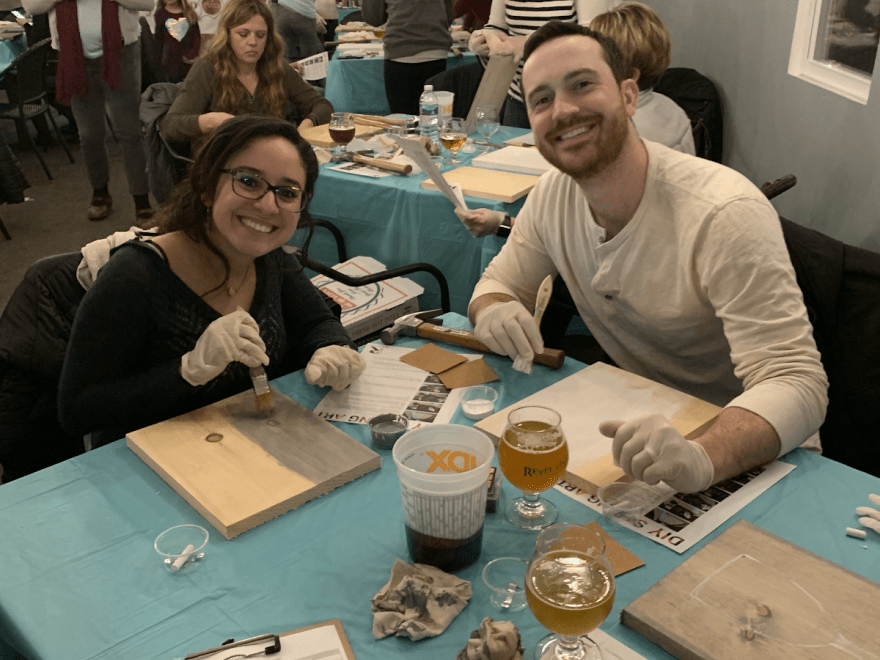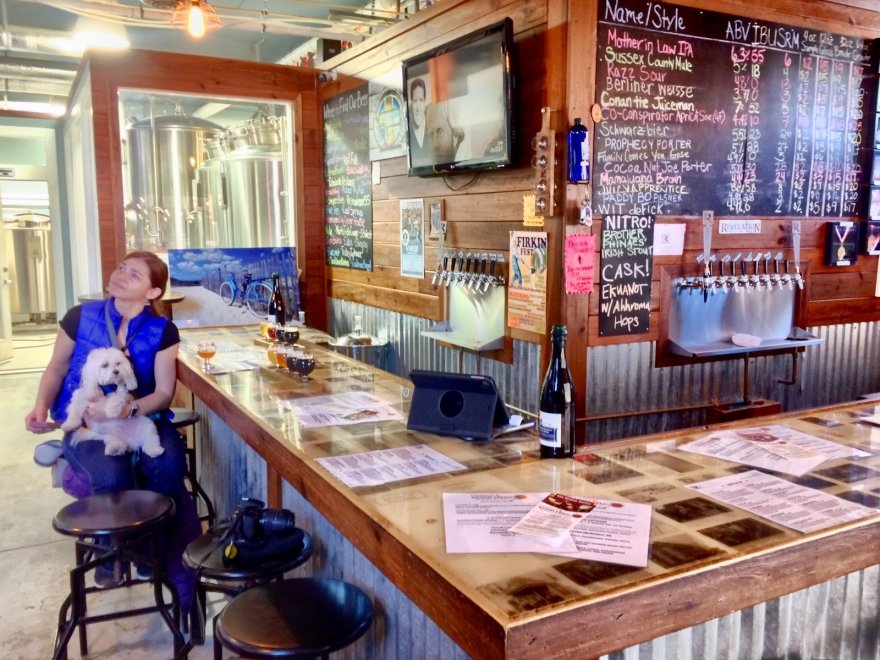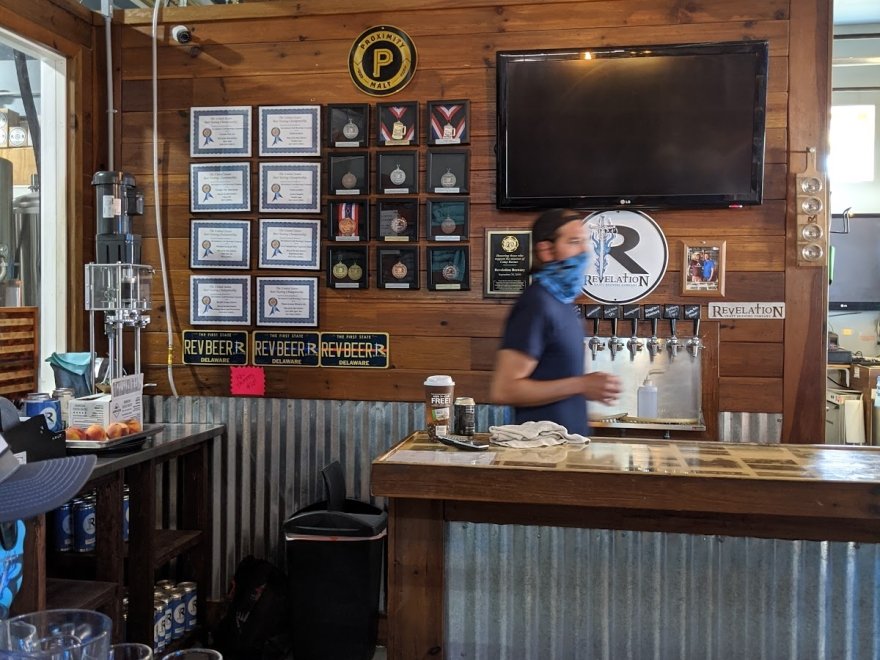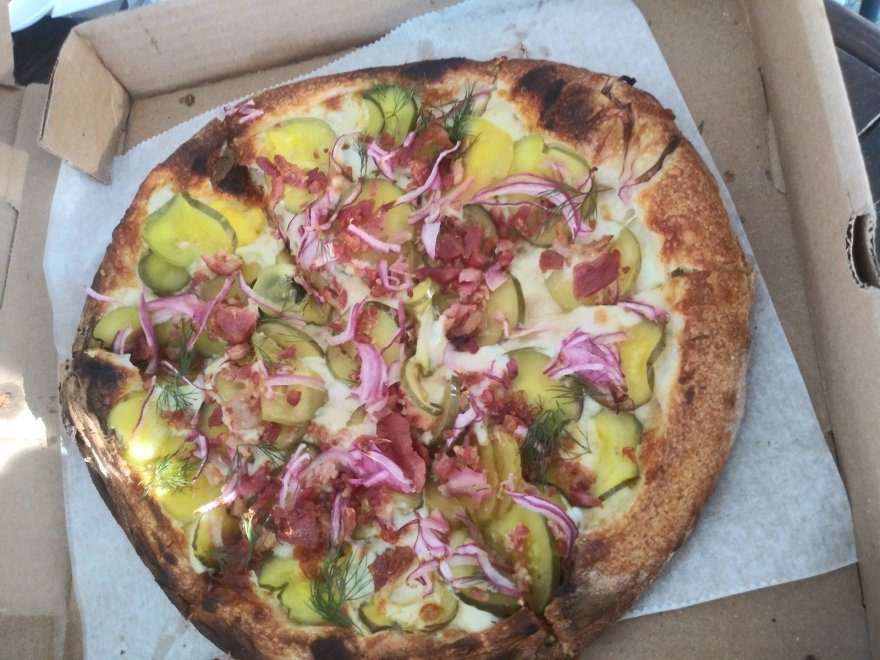 Revelation Craft Brewing
0 miles
Sunday

12:00 pm - 8:00 pm

Monday

12:00 pm - 8:00 pm

Tuesday

12:00 pm - 9:00 pm

Wednesday

12:00 pm - 8:00 pm

Thursday

12:00 pm - 8:00 pm

Friday

12:00 pm - 9:00 pm

Saturday

12:00 pm - 9:00 pm
Recent Reviews
TripAdvisor Traveler Rating
5
Revelation Craft Brewing
69
#11 of 49 things to do in Rehoboth Beach
Off the beaten (bike) path and great beer!!
Great beer. Great food. (Food a little pricey IF you're used to small town prices.) I'm here during covid and they are very cautious and clean and customers are actually wearing masks which is good...
eak1919
2020-06-28 14:28:26
Revelation Craft Brewing
AMAZING BEER
My boyfriend and I love craft beer and often visit breweries when we travel and when we're at home. There are VERY few breweries that have more than a few great beers. Well, we had a flight and a few...
probablyAshley
2020-07-10 12:08:13
Revelation Craft Brewing
Great experience!!!
We stopped here while visiting Rehoboth, DE. The place is kind of tucked into a residential area off a side street. They do not have indoor seating but do have a large canopy to provide shade from...
magnoliaeleven
2020-07-14 12:40:15
Revelation Craft Brewing