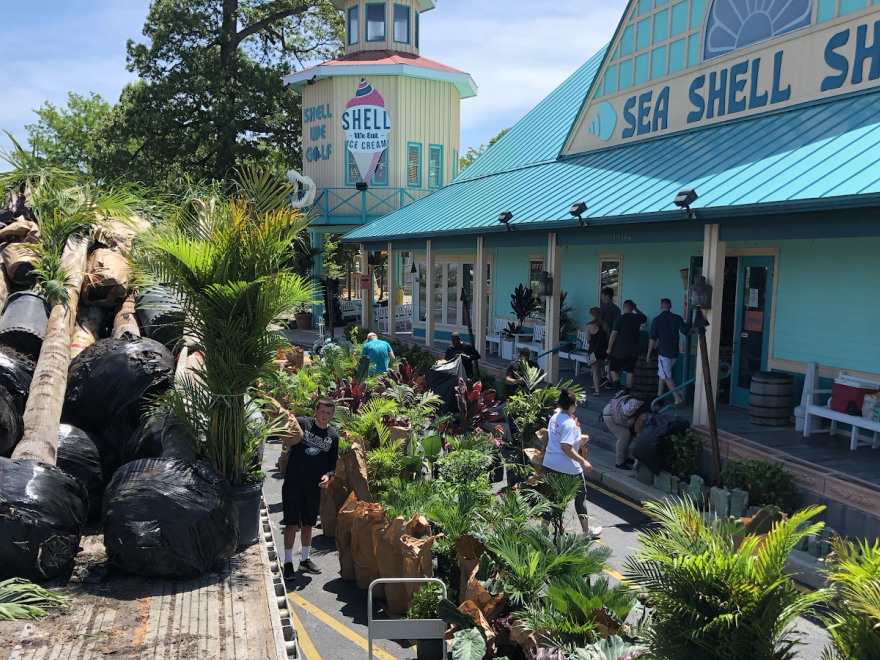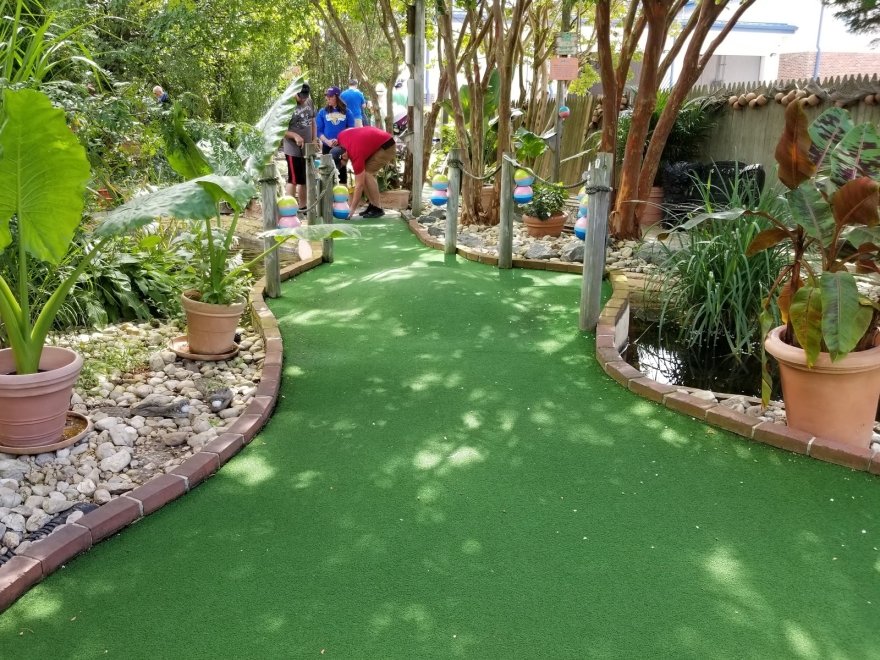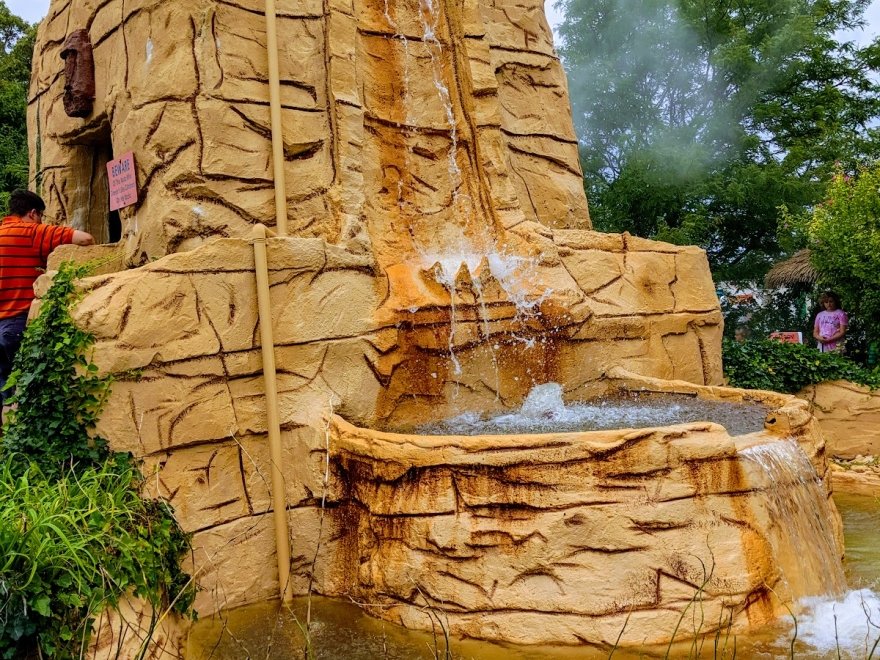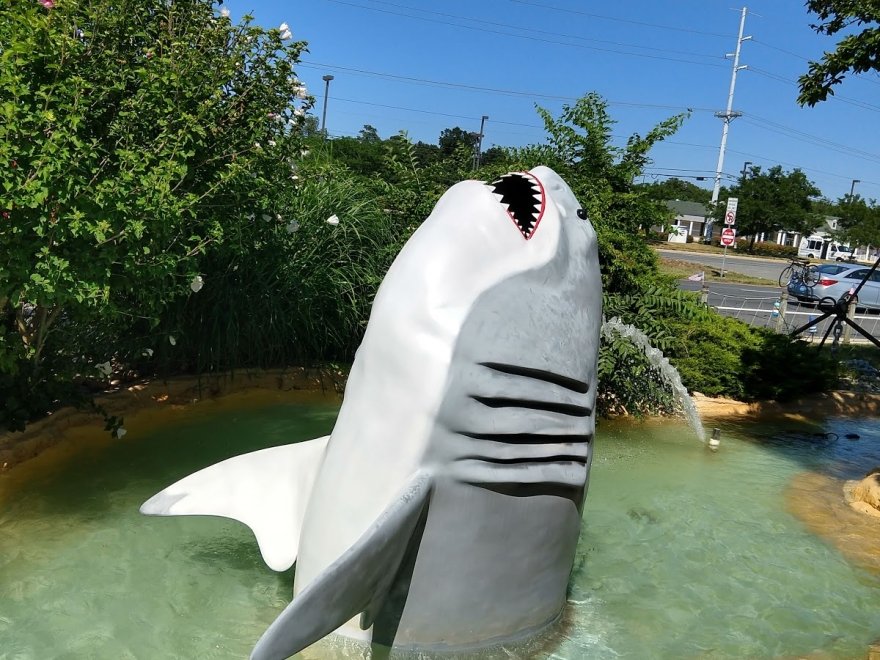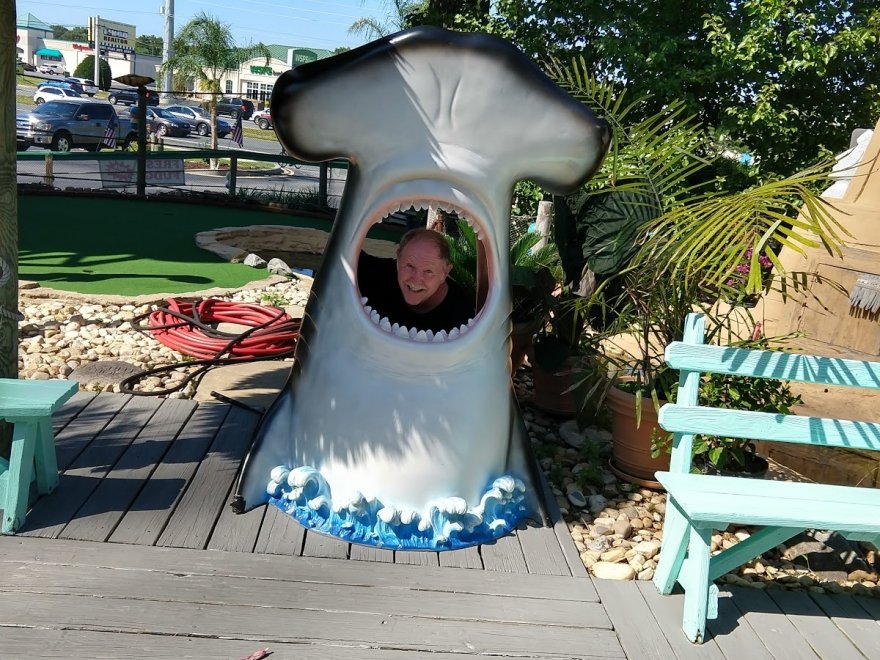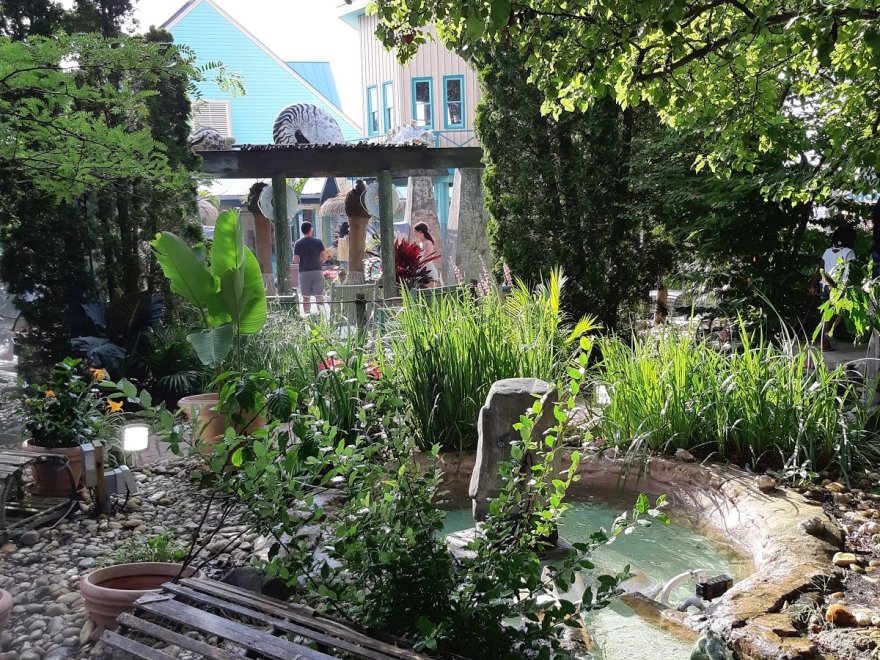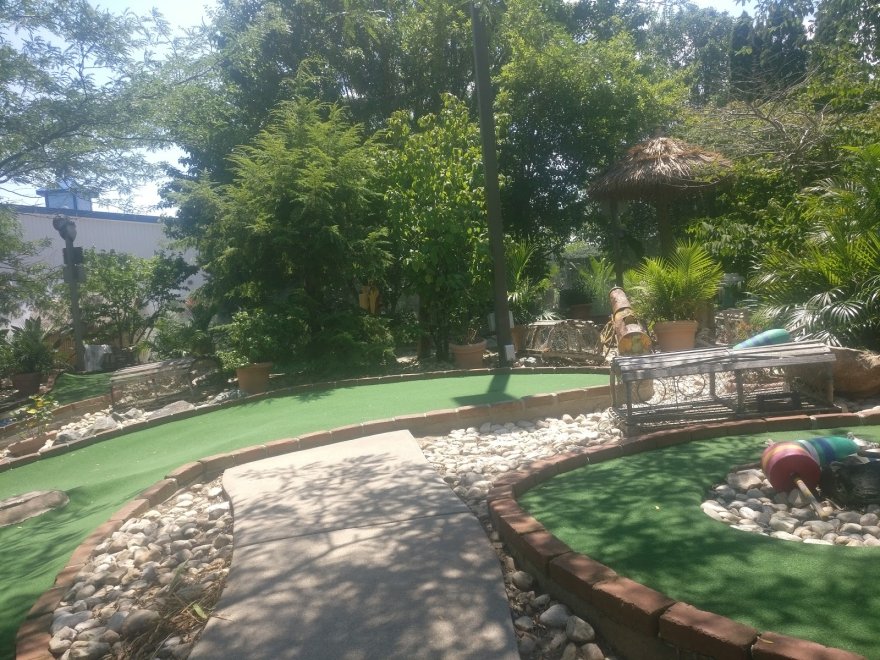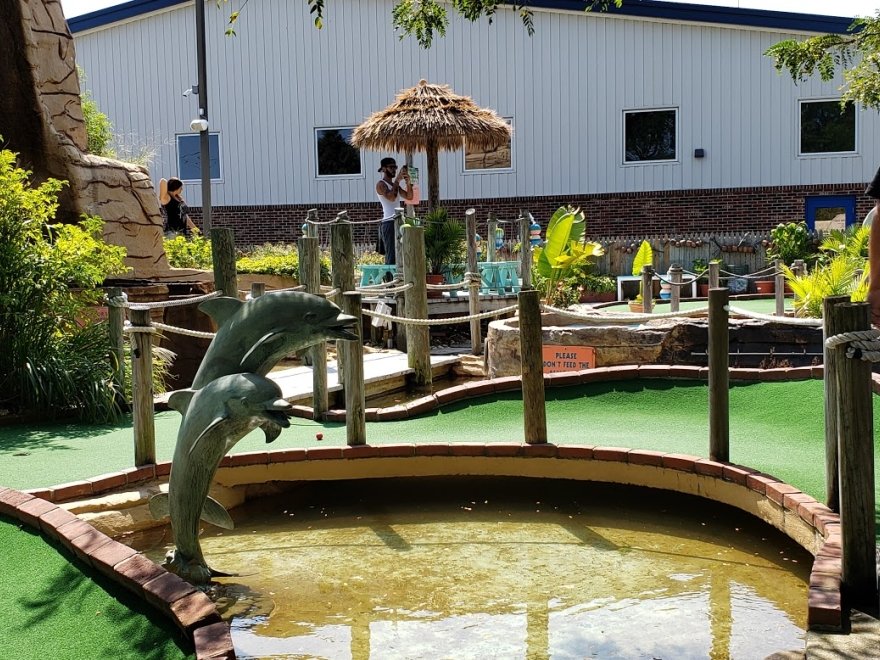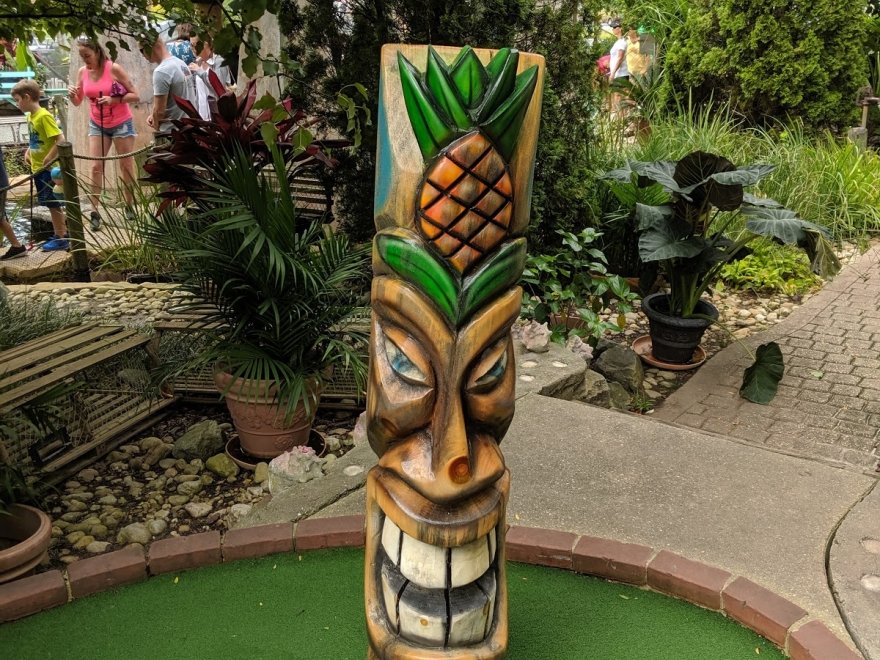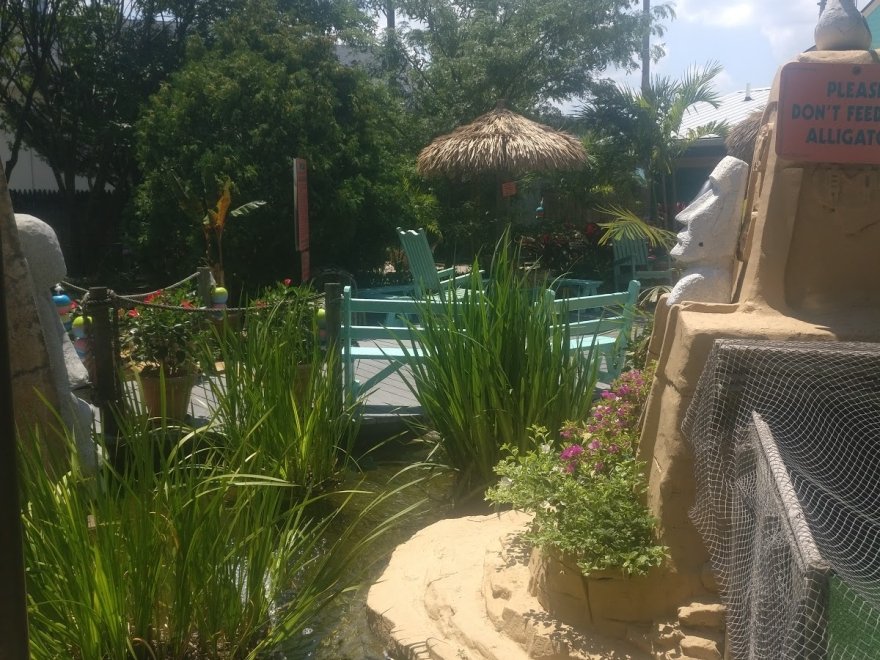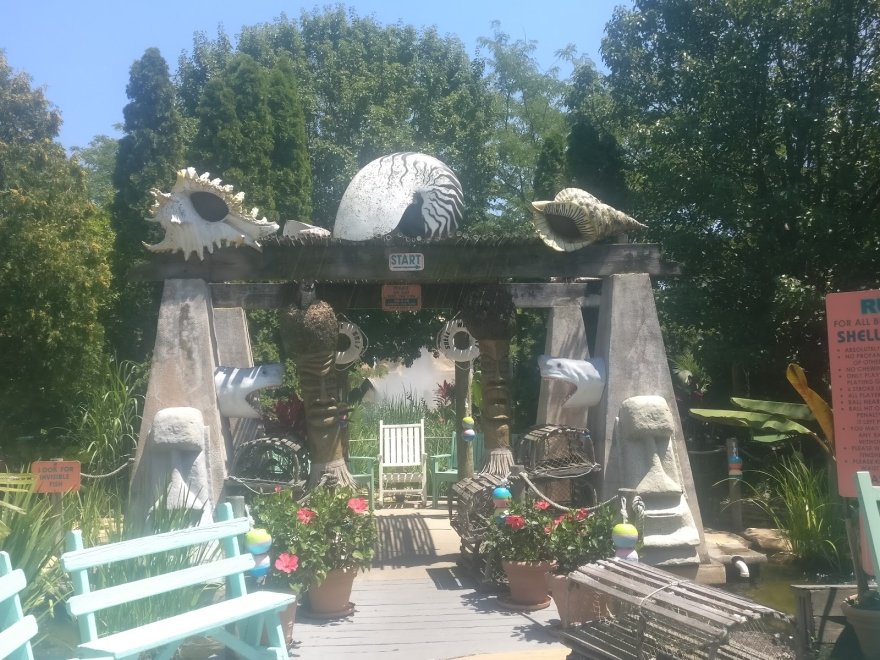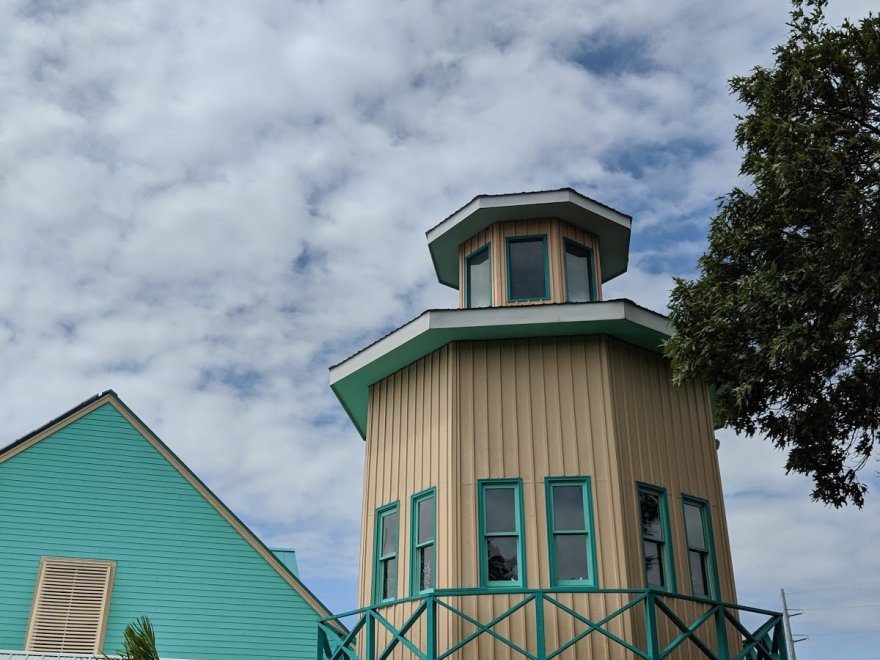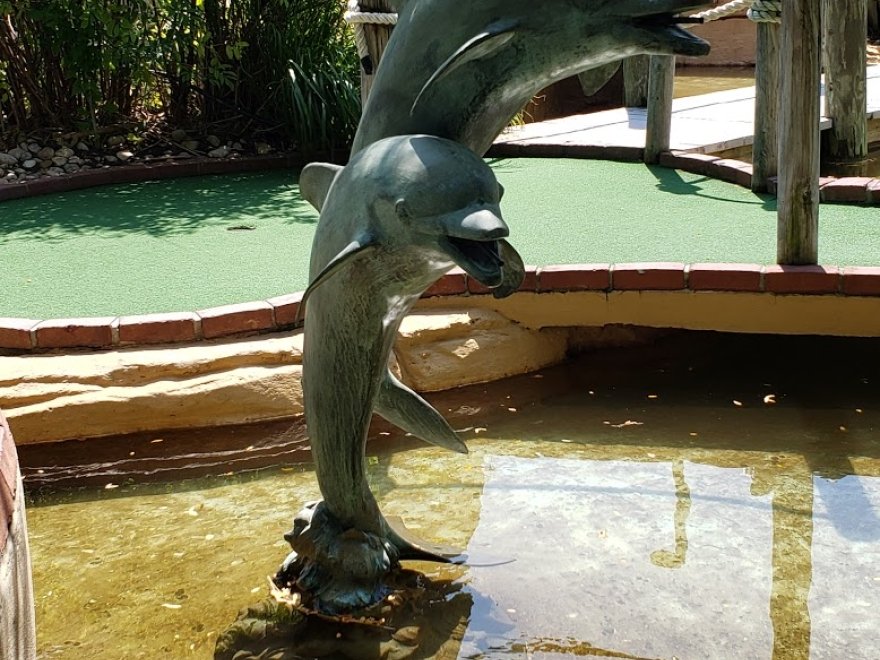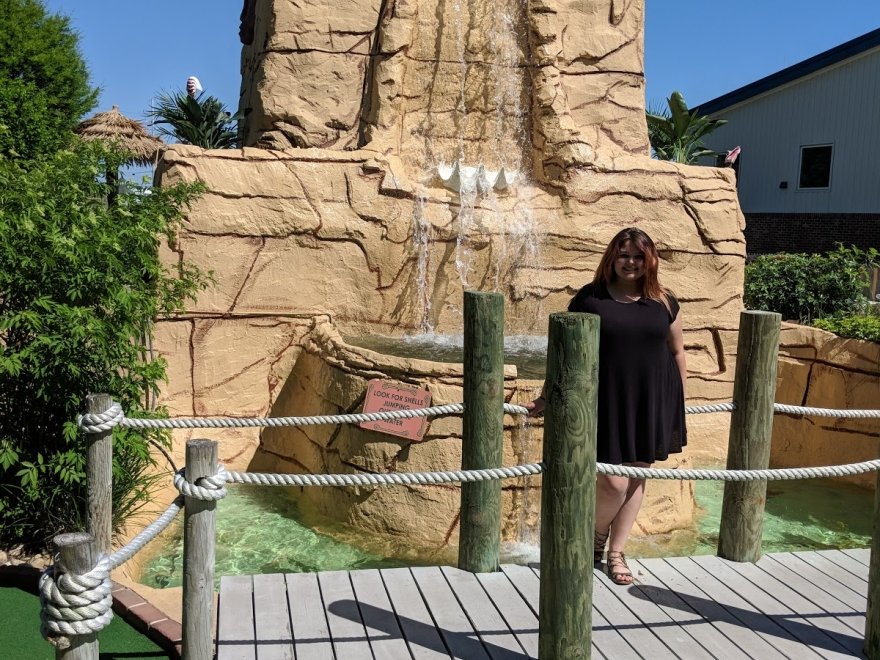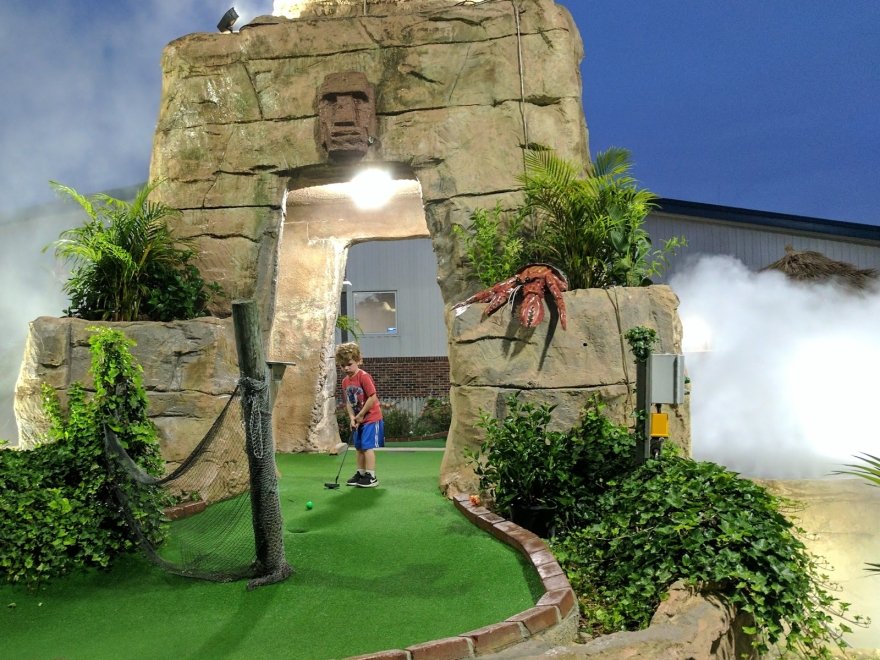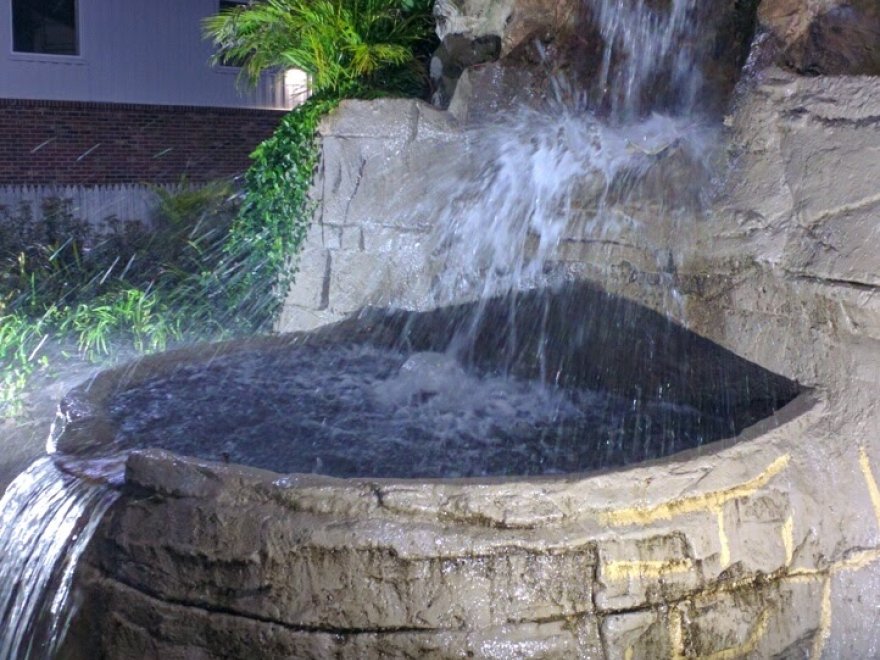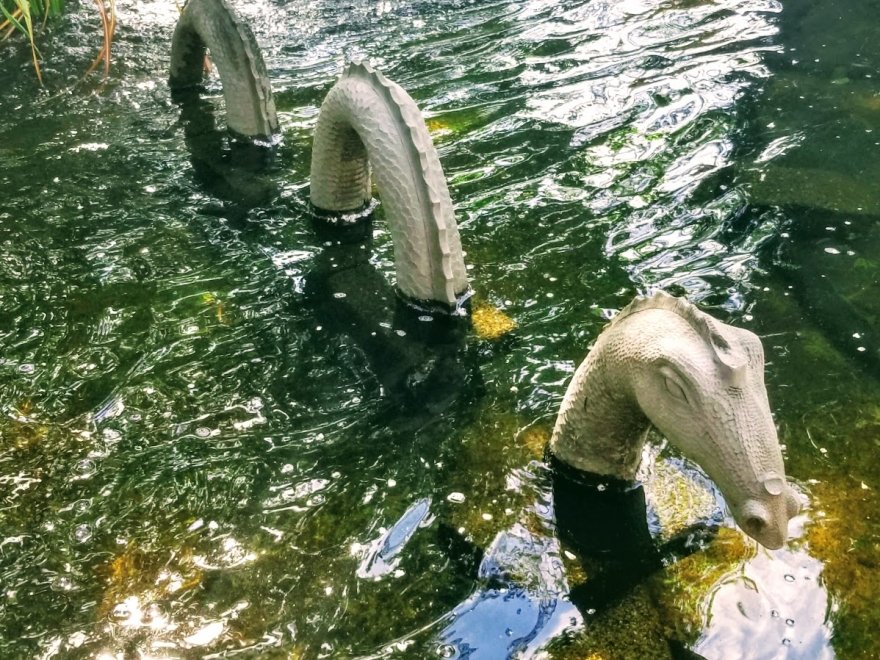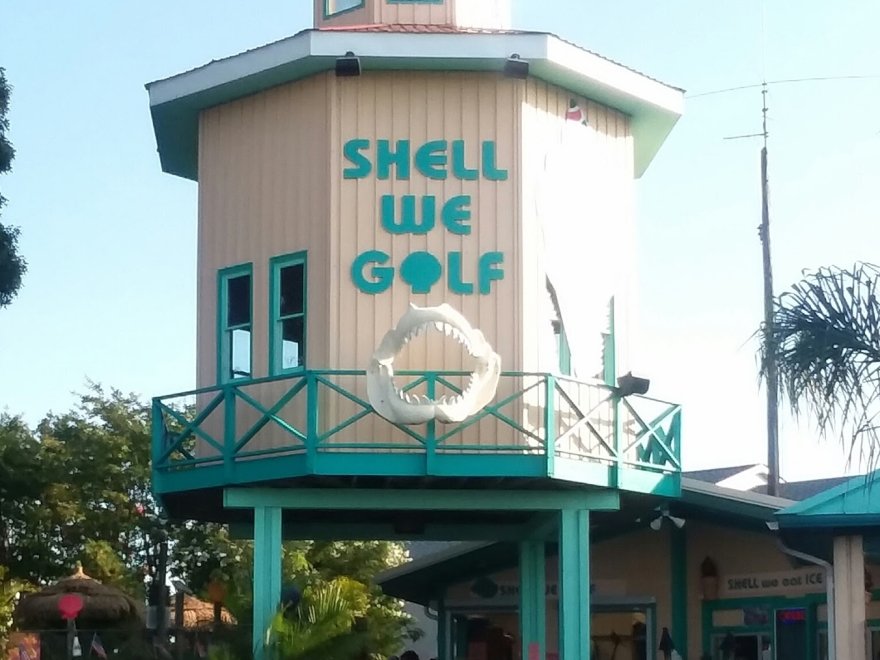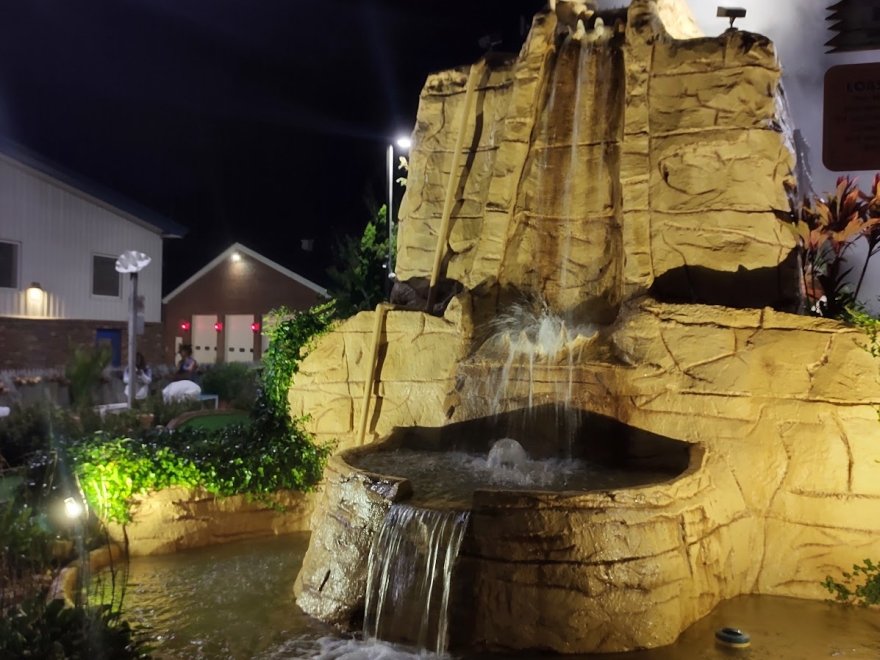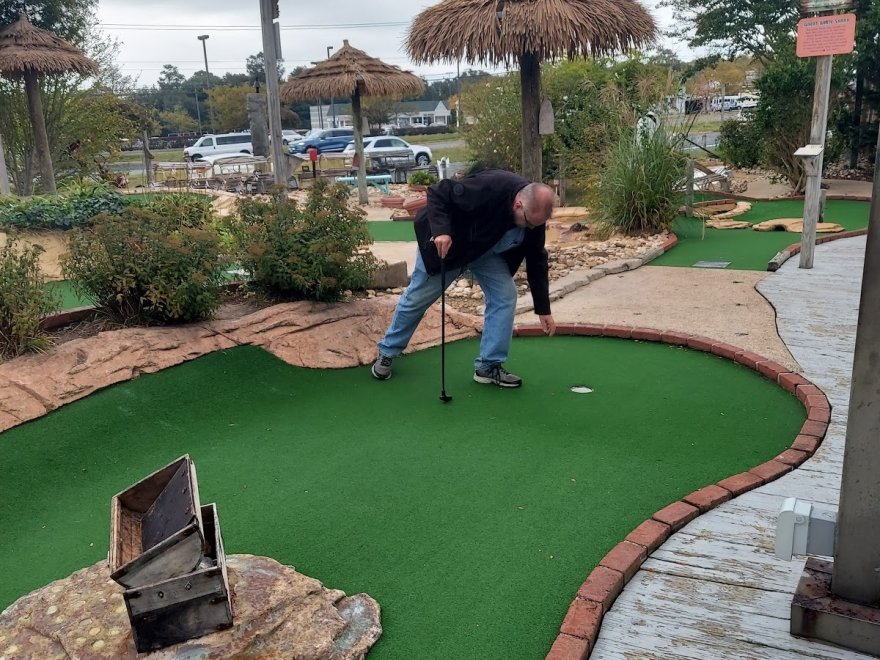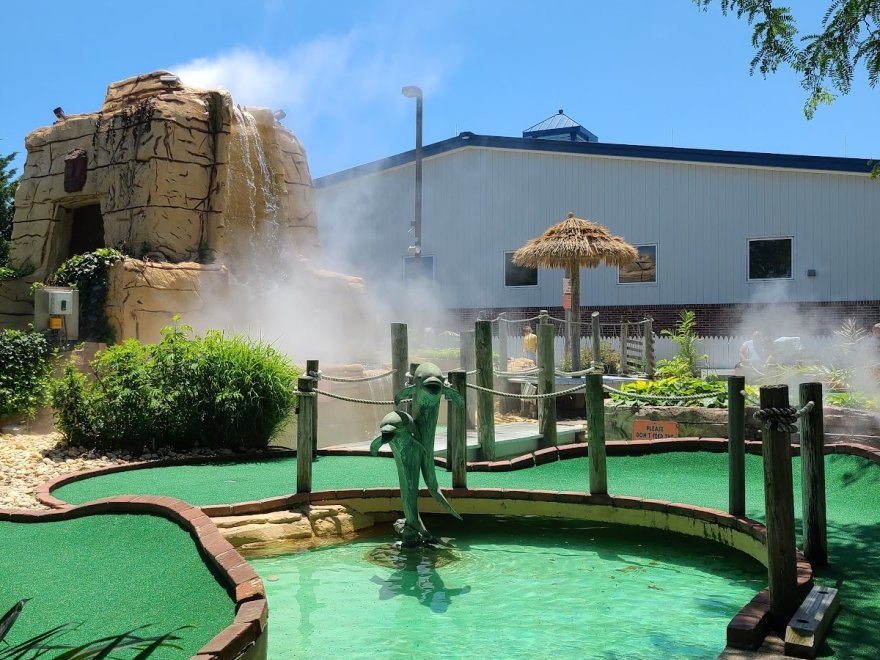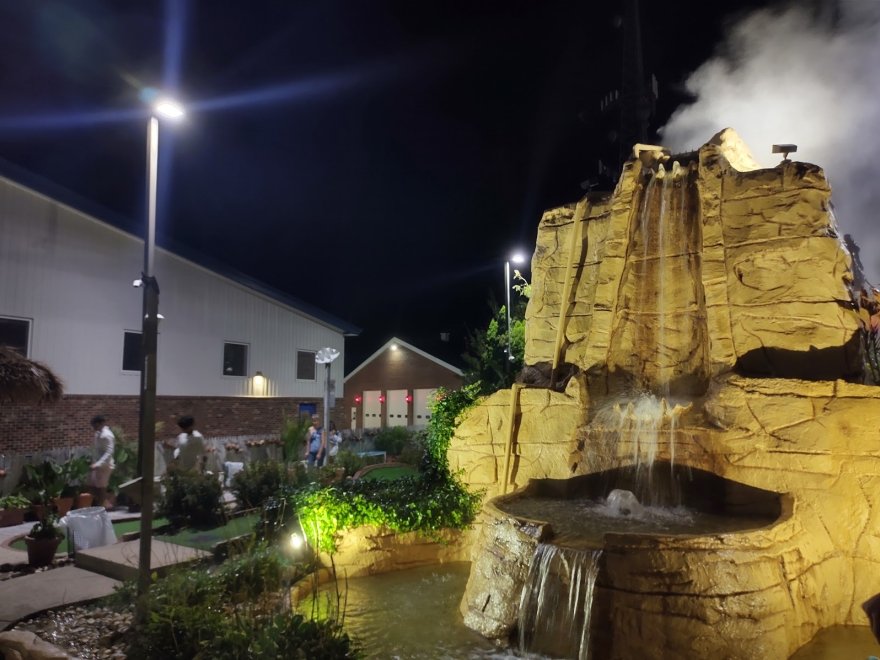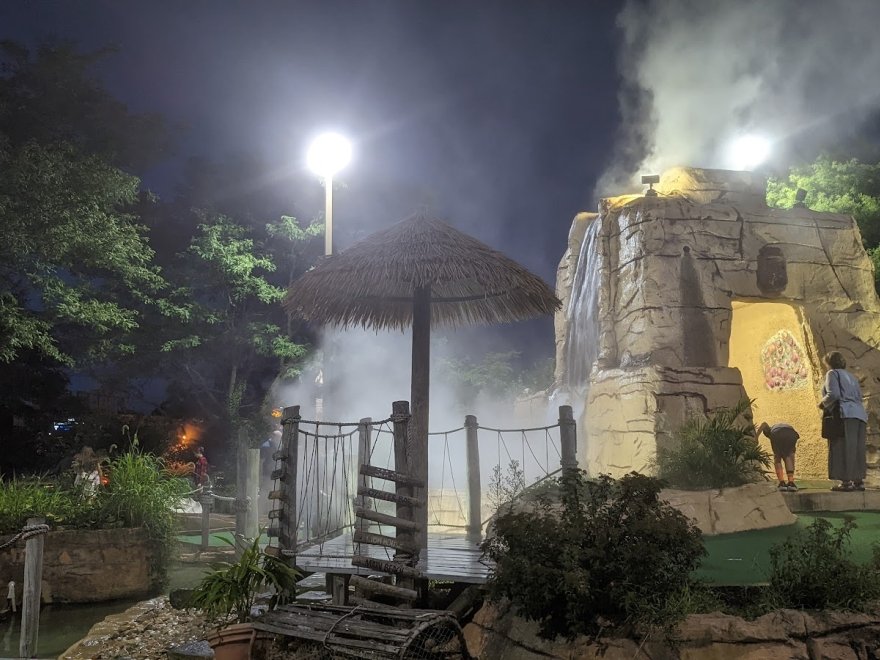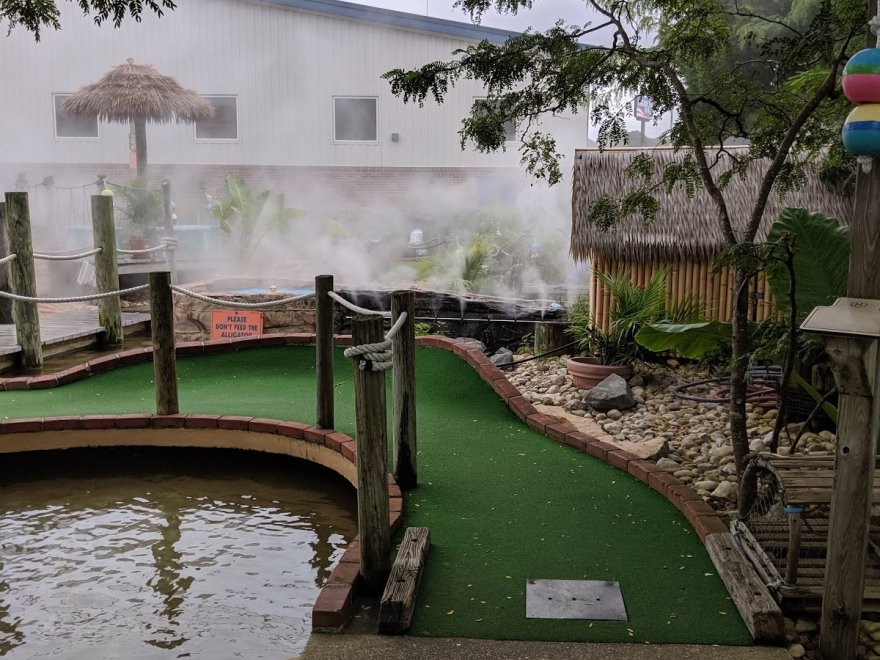 Shell We Golf
0 miles
Sunday

10:00 am - 5:00 pm

Monday

9:30 am - 5:00 pm

Tuesday

9:30 am - 5:00 pm

Wednesday

9:30 am - 5:00 pm

Thursday

9:30 am - 5:00 pm

Friday

9:30 am - 5:00 pm

Saturday

9:30 am - 8:00 pm
The bellow of Conch Shells and chants of ancient legends welcome you to Shell We Golf at a tropical setting among the Palm trees. Learn all about Shells while enjoying a challenging course. Experience the invisible fish, shells jumping, waterfalls, and a live aquatic pond, filled with waterlilly's. Stop next door for a sample of homemade fudge made daily at the Sea Shell Shop. For more information, visit www.seashellshop.com.
Rachel Keslosky : 5 on 10/4/2023 1:13 am
If you need a day off from the beach, this is a fantastic mini golf course to come to. The decor is fun with factual signage, shady spots and places to sit along the course, and very clean and well-kept. It's really enjoyable for the whole family! There is an adjacent gift shop that sells delicious fudge; simply can't be beat.
While I am not handicapped or have a child, the mini golf course isn't wheelchair, scooter, or stroller accessible. As you move between holes, there are stepping stones to cross water and some steps to get up/down. I don't believe there are good paths to navigate around if you want to play or need to move your child/someone else along. Inside the gift shop is really tight, too, as it's more or less "single lane" aisles.
Rachel Keslosky
1696381995
Shell We Golf
Jason Persaud : 5 on 8/13/2023 1:30 am
Great time here.

Was looking for something fun to do and saw that this place was closeby our hotel right on the main highway (US-1/Coastal Highway) and had consistently good reviews.

they are co-loctaed with their Sea Shell Shop which is a huge souvenir shop with tons of trinkets. You'll have to go there if you want to use your credit card to play golf...otherwise you can use cash to pay at the golf counter.

Golf prices are $10 per person...children 3 and under are free. You are given a club, ball and score card. The 19-hole course is well maintained...the grounds were clean and all of the decorations were functioning as they should. While we did have to wait a few minutes on some of the more difficult holes whiles the groups ahead finished, it wasn't too bad. The difficulty level throughout was very fair...enough that most people, including children, could complete the course. There are benches along the way so you can sit while you wait.

The single staff member at the front counter was super friendly and helpful.

Large parking lot.

I highly recommend this place for anyone looking for something fun to do in the area. $10 per person, for 19-holes in a high-tourist location is extremely reasonable in my opinion.
Jason Persaud
1691890220
Shell We Golf
R Mil : 5 on 6/18/2023 12:16 pm
Shell We Golf is a well maintained 18-hole putt putt / miniature golf course great for kids, teens, and adults. Admission is $10/person, credit card payments are accepted inside the gift store. There were tons of people here and the queue to play moved pretty quickly. Took around 45 mins to complete the course. The course is a good mix of challenging yet achievable putt putt greens. I would highly recommend this place, if you need to keep your kids entertained in the evenings.
R Mil
1687090593
Shell We Golf