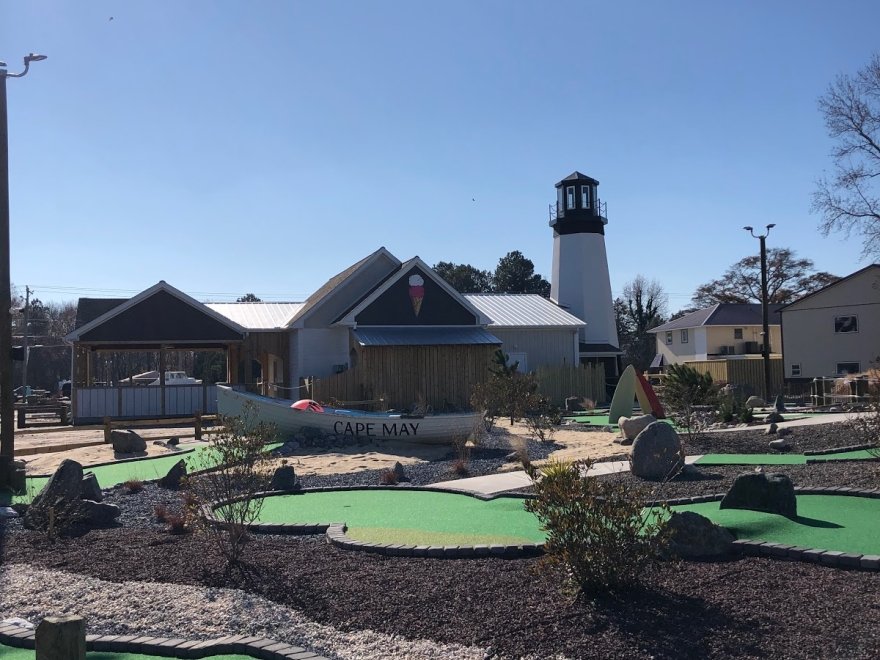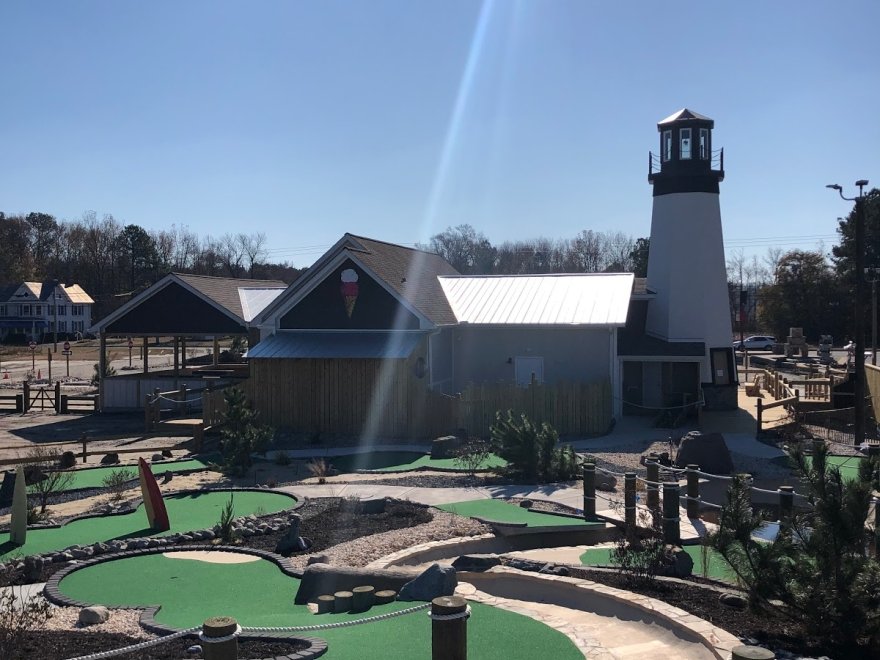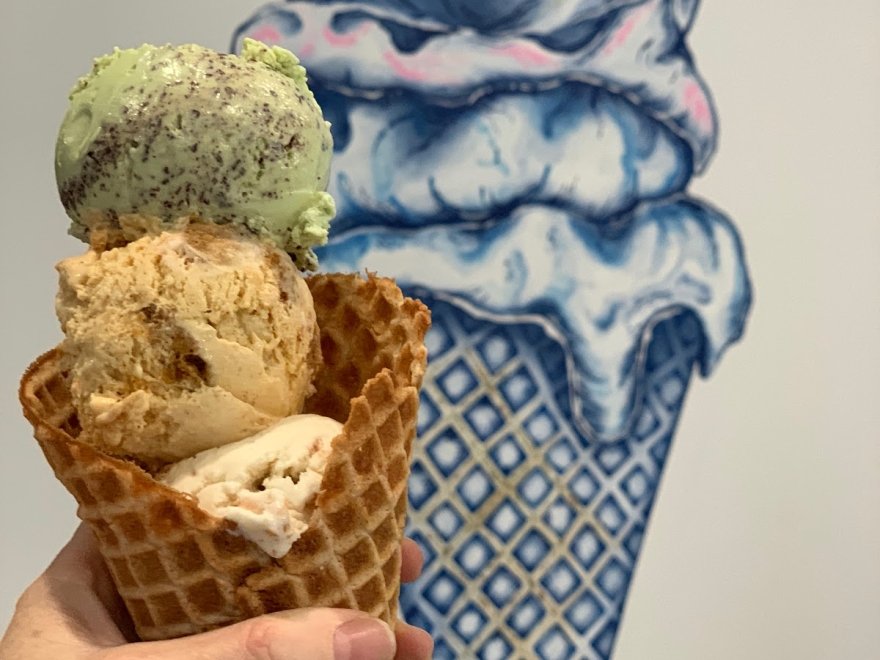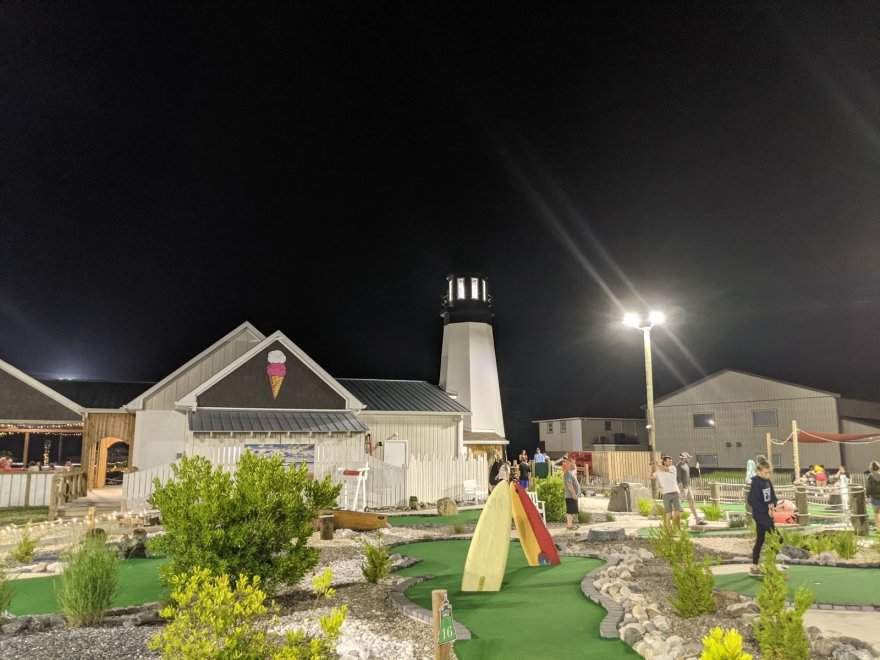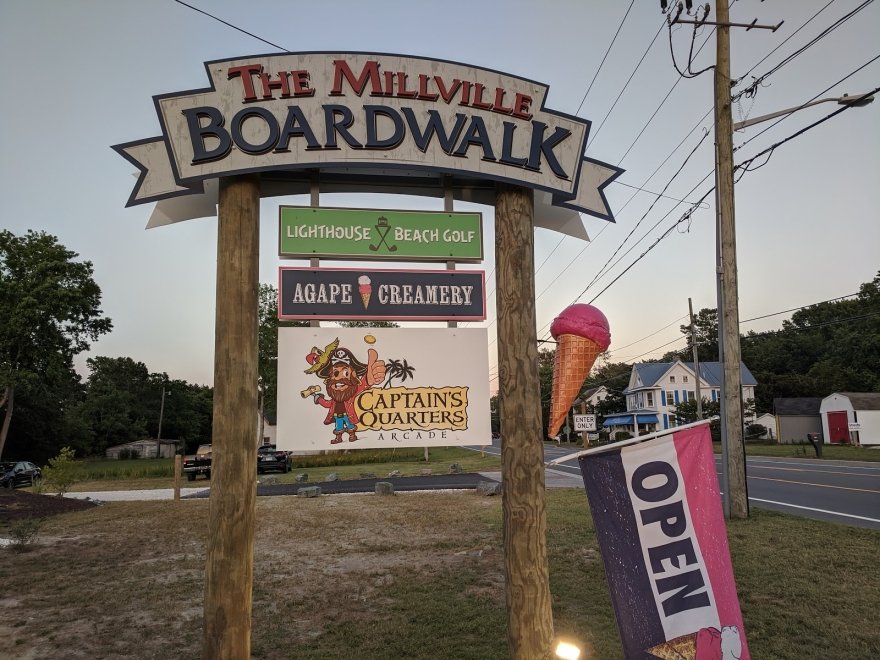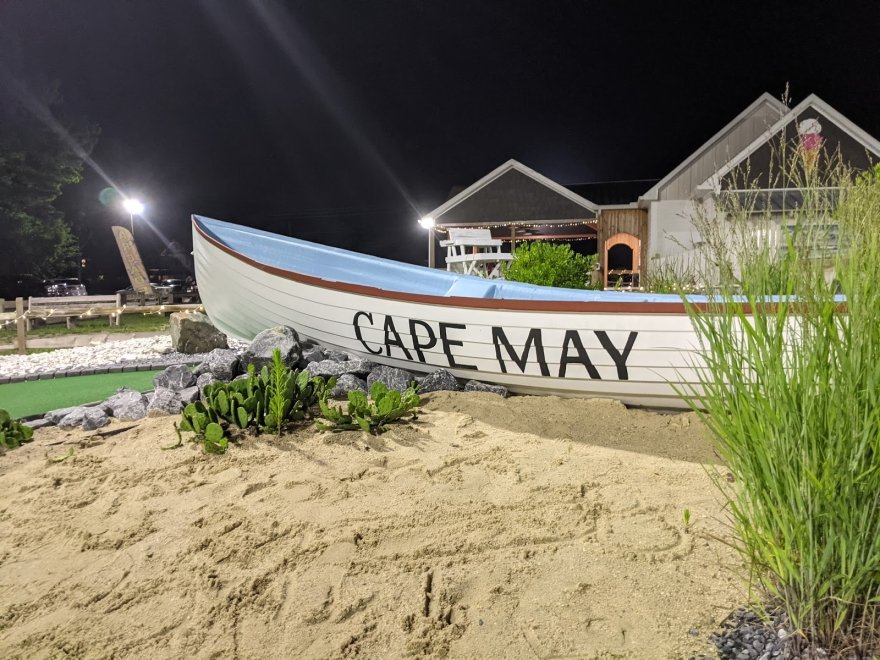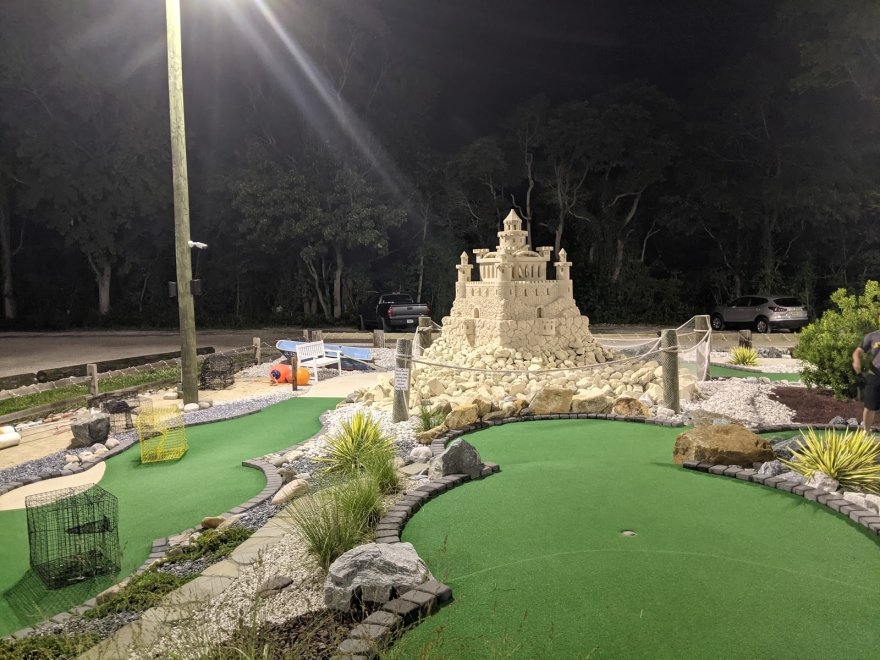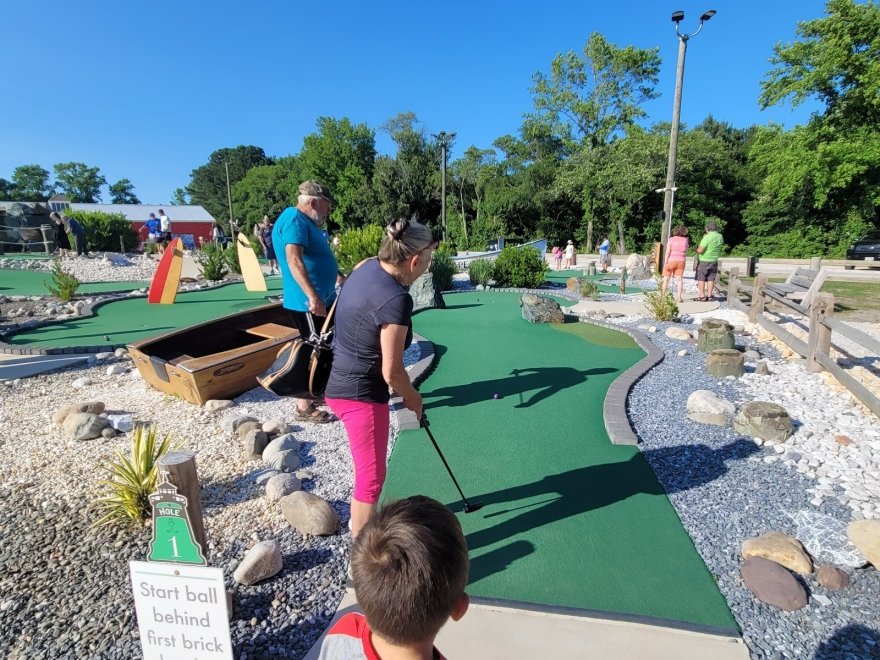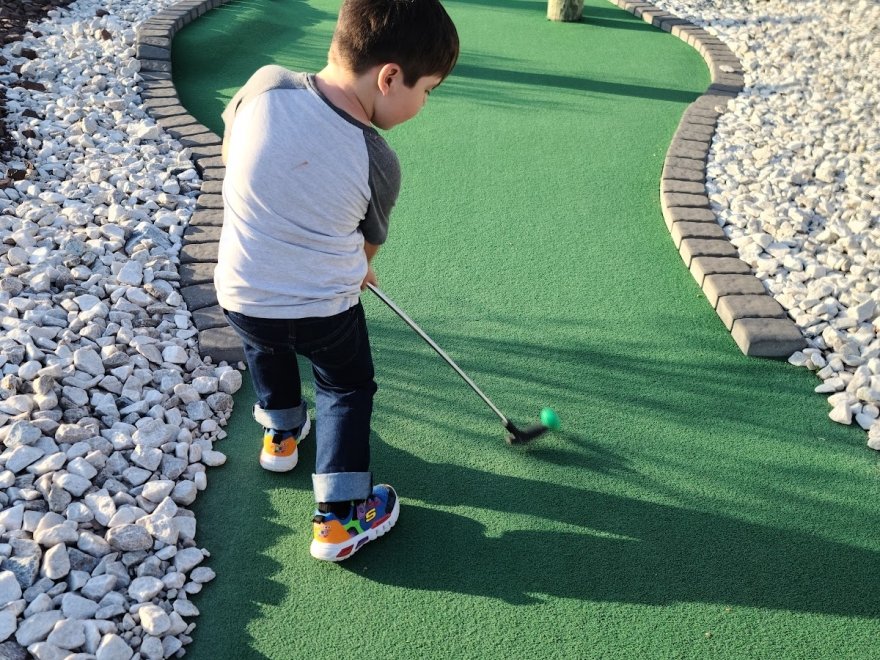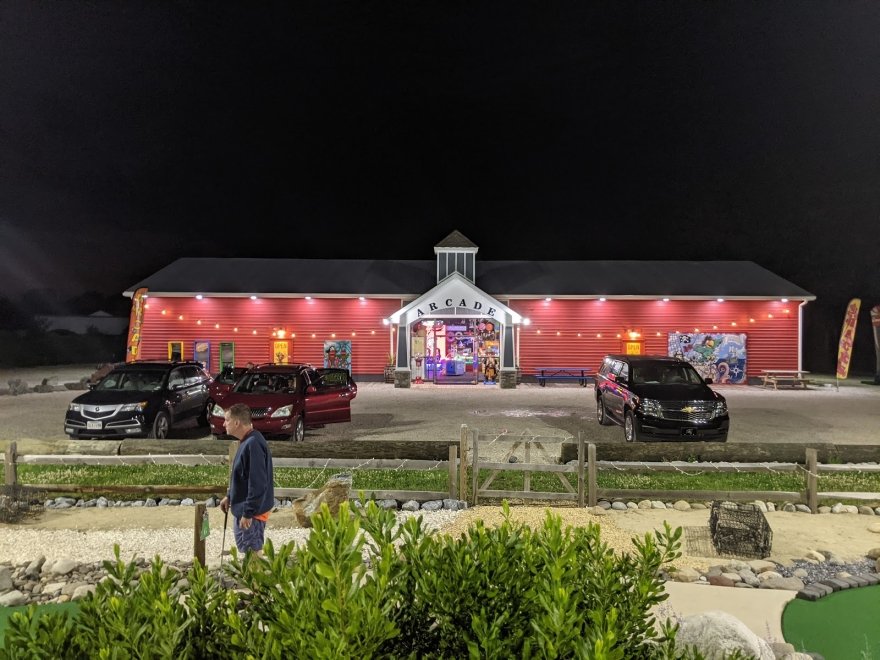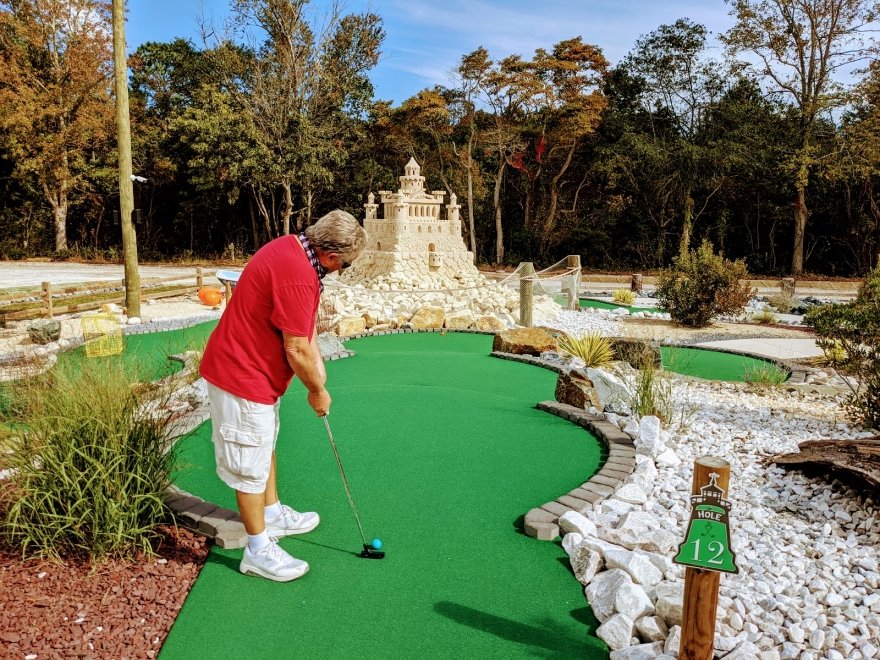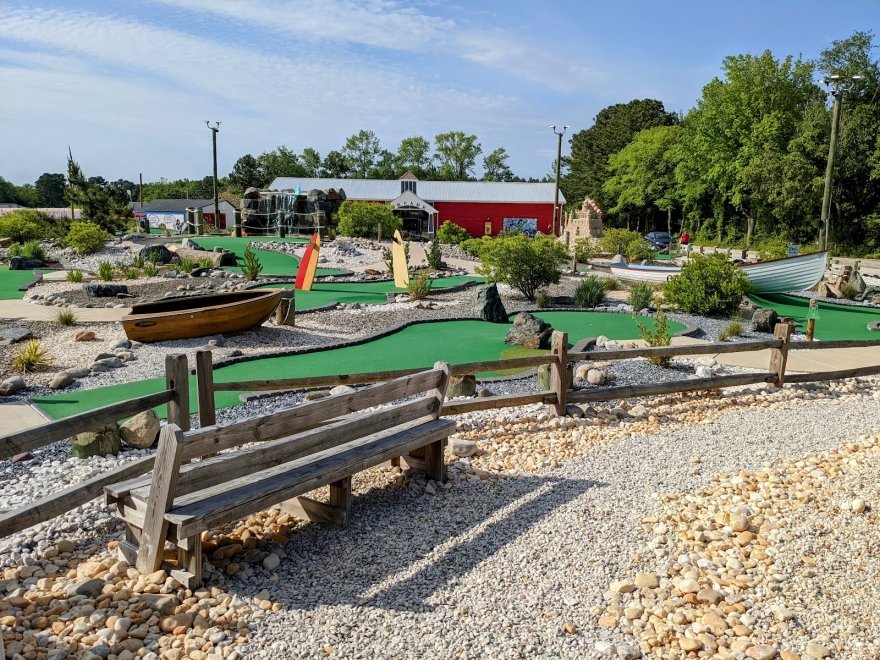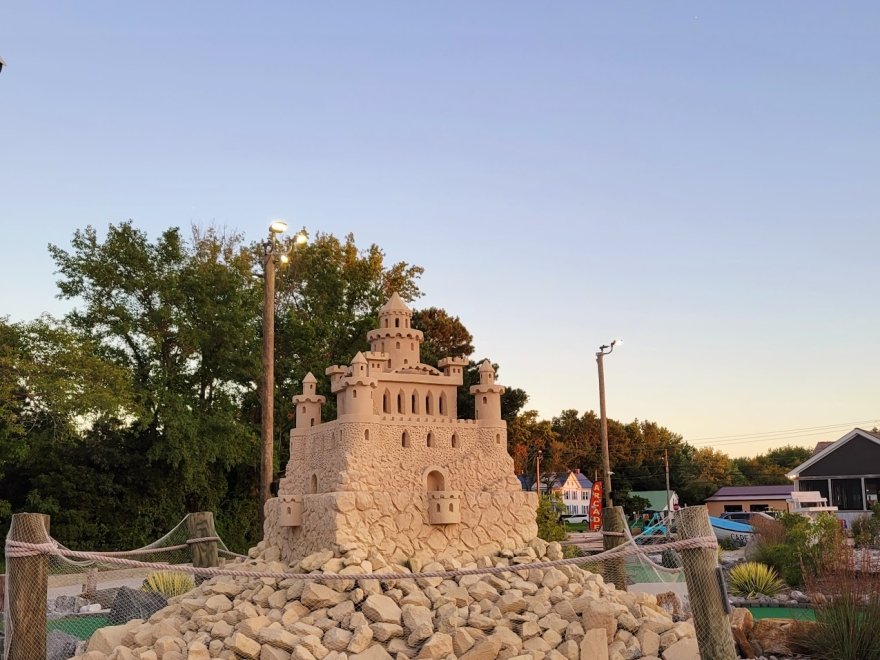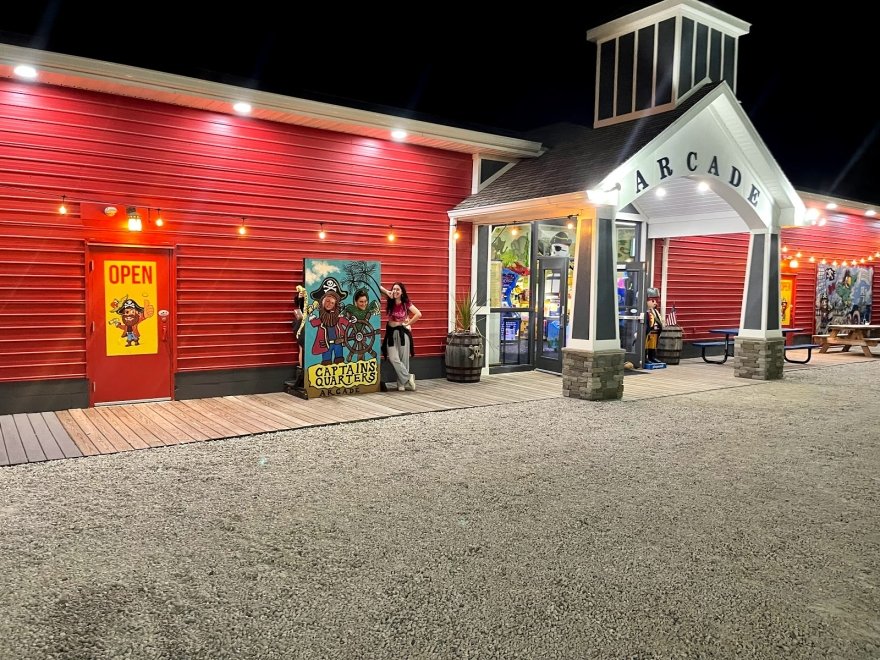 The Millville Boardwalk
0 miles
Opens at 4:00 pm
Hours 4:00 pm - 8:00 pm
Sunday

12:00 pm - 8:00 pm

Monday

4:00 pm - 8:00 pm

Tuesday

4:00 pm - 8:00 pm

Wednesday

4:00 pm - 8:00 pm

Thursday

4:00 pm - 8:00 pm

Friday

4:00 pm - 9:00 pm

Saturday

12:00 pm - 9:00 pm
The Millville Boardwalk is your family's new destination for entertainment, confections, and leisure at the beach. Centrally located on Atlantic Ave, 3.5 miles inland from Bethany Beach, the Millville Boardwalk is the community's newest attraction, catering to all ages, with ample, free parking and open year-round.
The Millville Boardwalk hosts Lighthouse Beach Golf, a challenging 18-hole miniature golf course tailored to the coastal experience and highlighted with a 38' tall Lighthouse & homemade, small-batch ice cream served from Agape Creamery. Captain's Quarters is a family-friendly arcade packed with games to entertain pirates both big and small. We're loaded with prizes and a snack bar to boot. Captain's Quarters has all you need for your next family adventure! All aboard or walk the plank!
Stroll the elevated boardwalk with your loved ones, take comfort inside the screened-in porch area, and enjoy the grassy courtyard space complete with outdoor playground equipment and shaded seating. The Millville Boardwalk is sure to become part of your family's tradition.
Melissa Gillespie : 5 on 6/20/2022 11:57 pm
Fun hidden gem to take your family. We had a wonderful time this past weekend. Enjoyed our round of MINI golf, checked out the arcade and ate some delicious ice cream on the boardwalk. Staff was very friendly and helpful. Facility inside and out was kept clean. Thank you for an enjoyable evening. We will be back soon.
Melissa Gillespie
1655769472
The Millville Boardwalk
Jacob Jackson : 5 on 10/3/2021 1:47 pm
The Millville boardwalk is an awesome experience!! Definitely a hidden gem, had never heard of it before I got global play, but it's a great time! Keep the family busy for a few hours with mini golf, arcades, and delicious ice cream. Only spend a few bucks if you've got the global play membership! Close enough to the beach where you could watch the sunrise in the morning and spend a few hours here with no crowds. Stress free fun!
Jacob Jackson
1633268821
The Millville Boardwalk
Jeremy Garner : 5 on 6/26/2023 4:48 pm
Jeff and the entire team are always very friendly and provide excellent customer service. This is the perfect place for families or groups of any age as there are plenty of activities to do in one central location. We always make sure to go here when we are down at Bethany.
Jeremy Garner
1687798126
The Millville Boardwalk