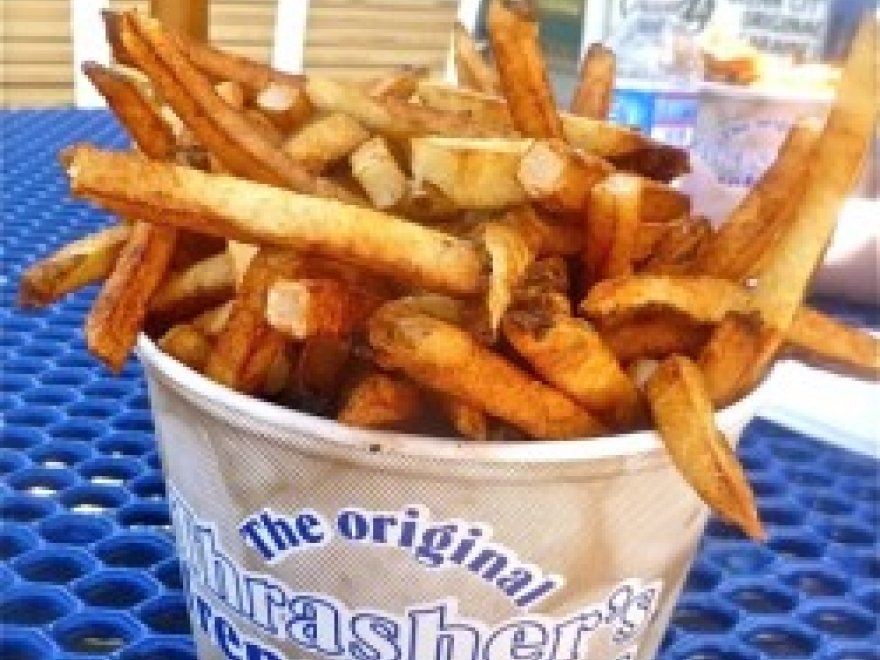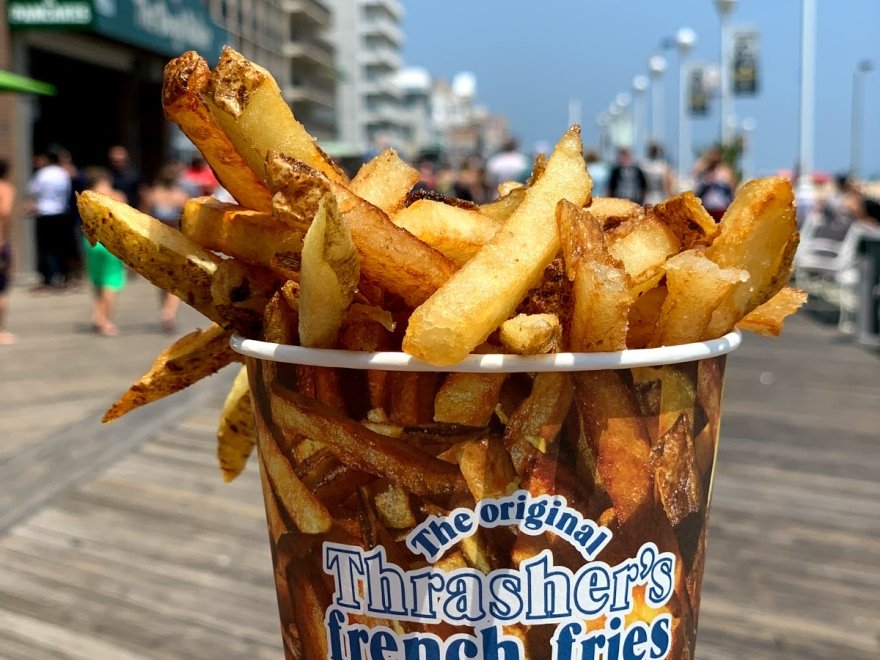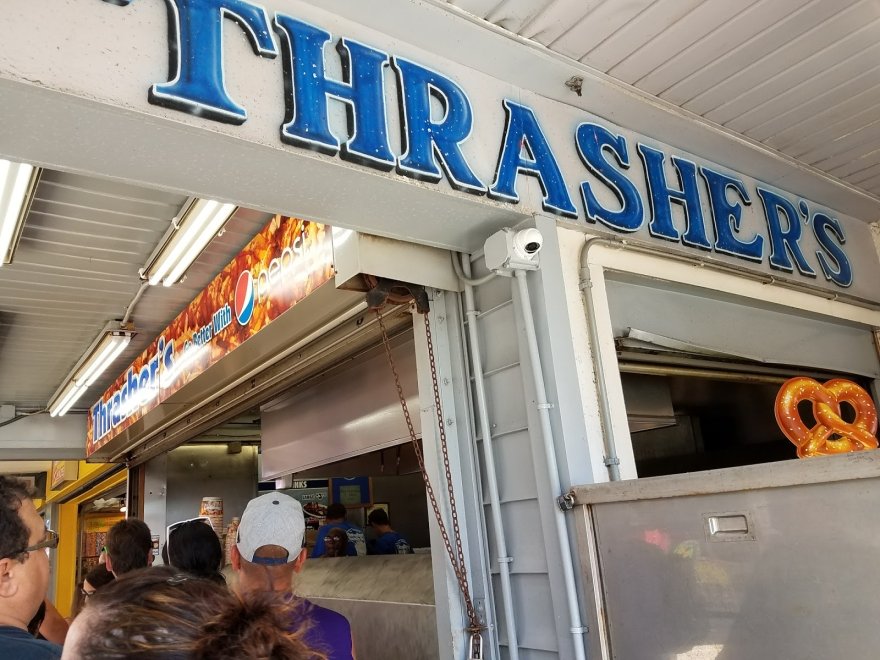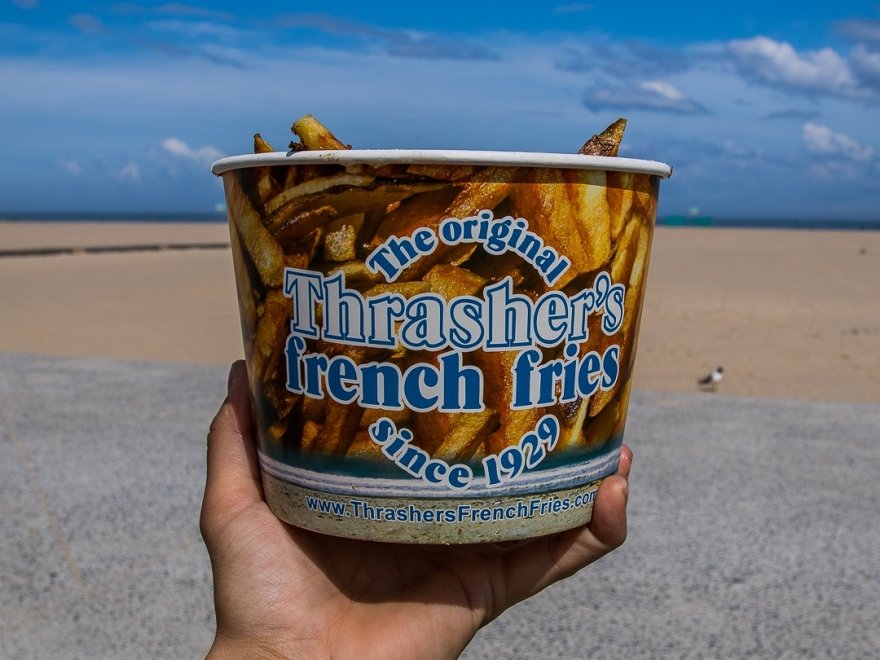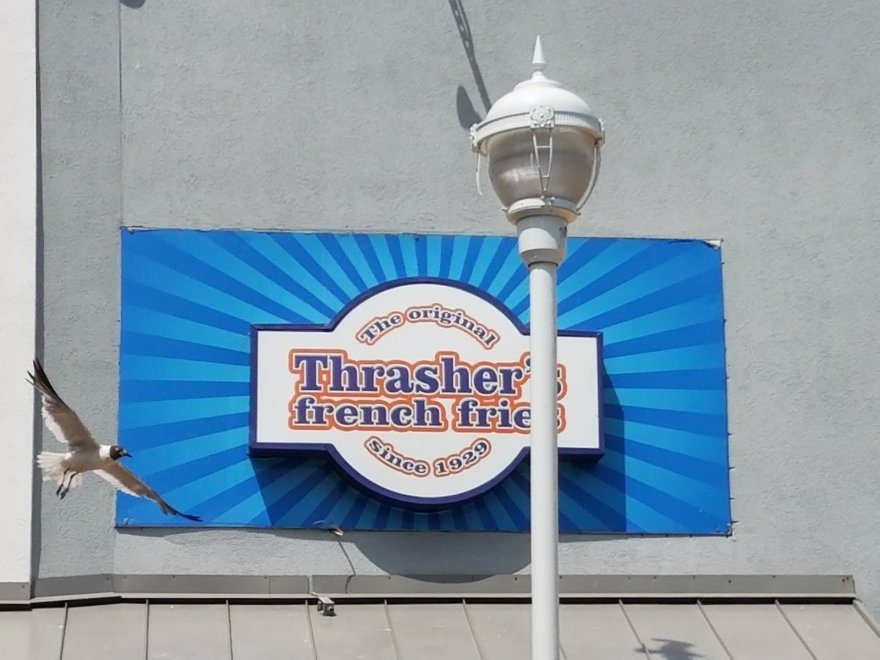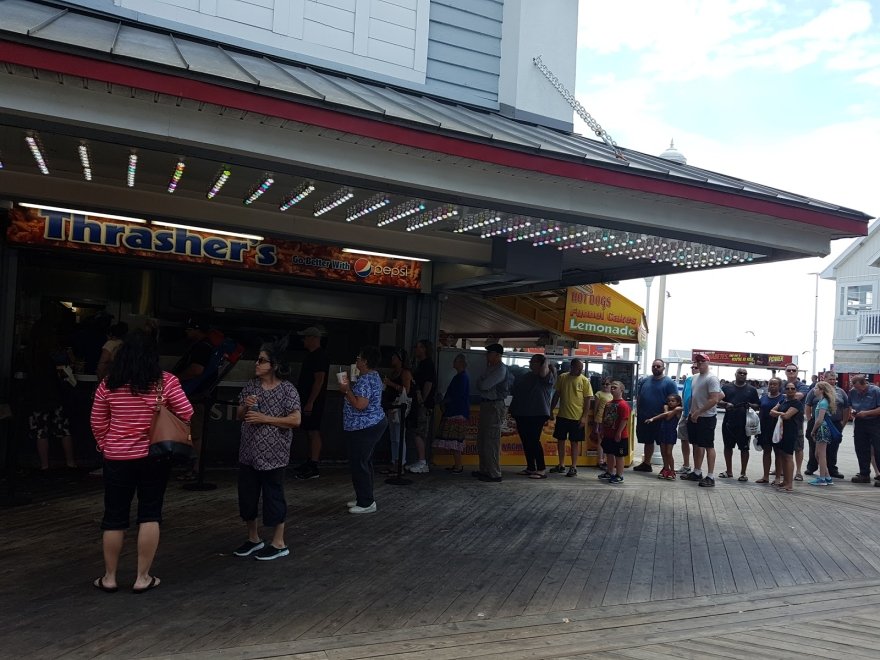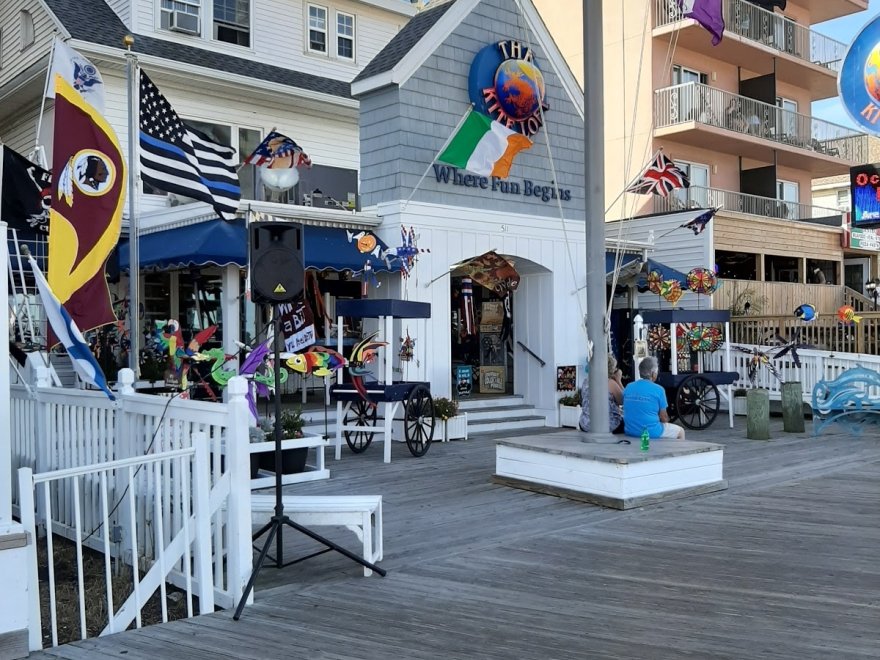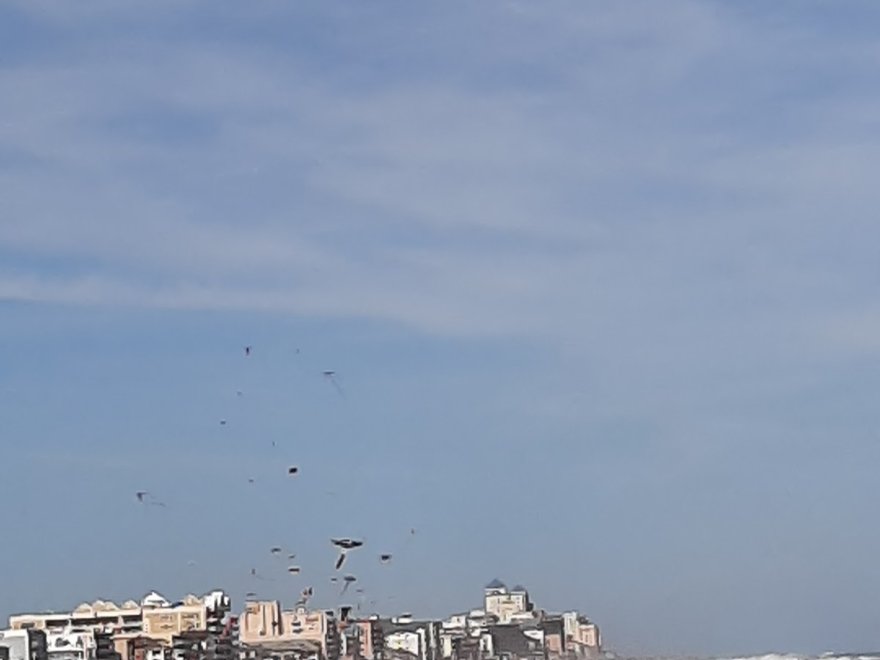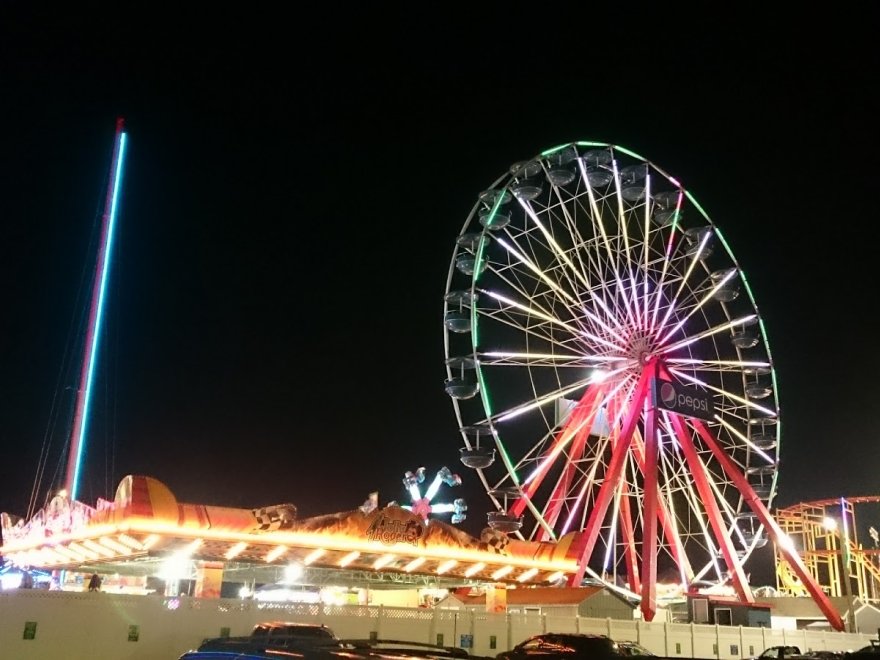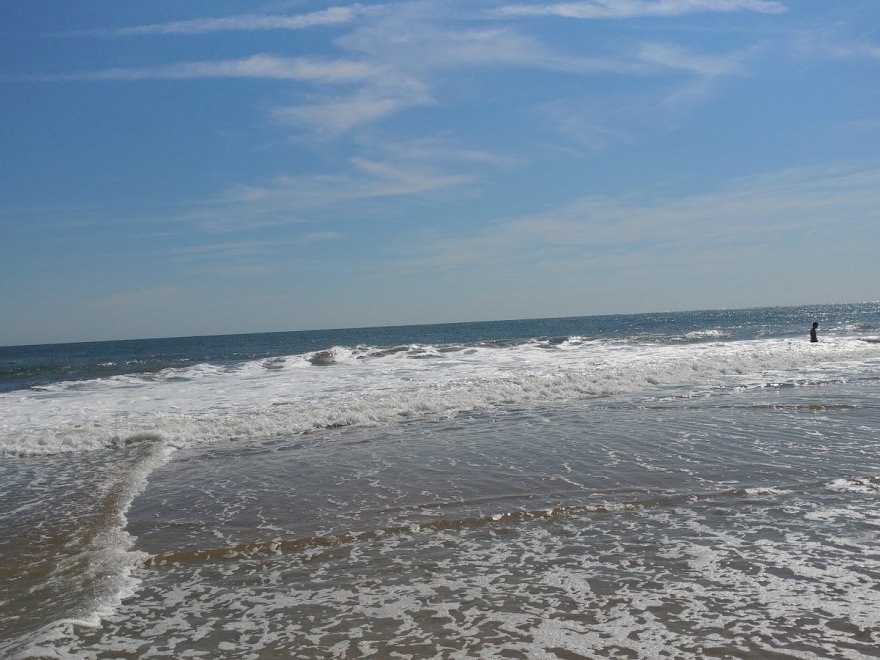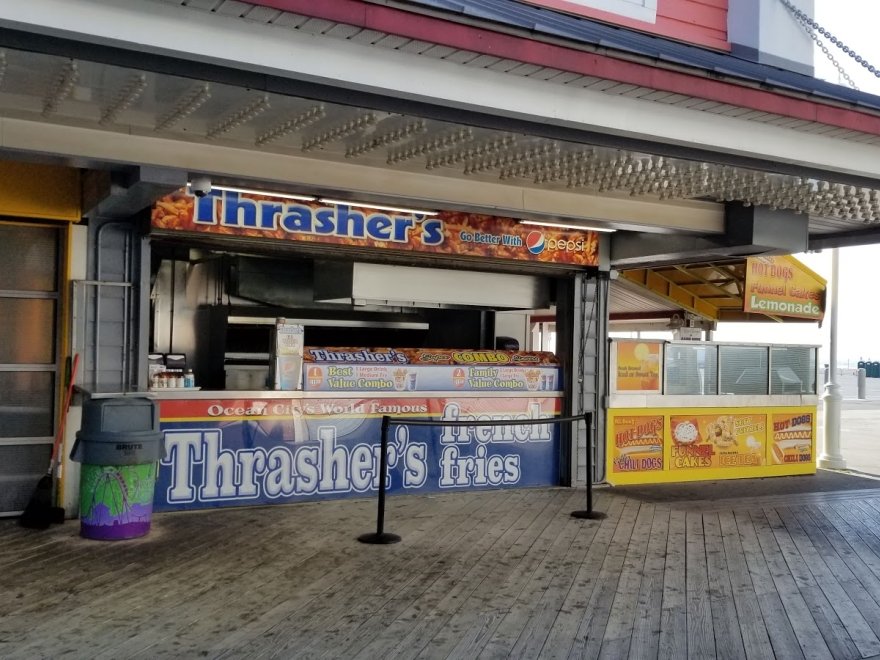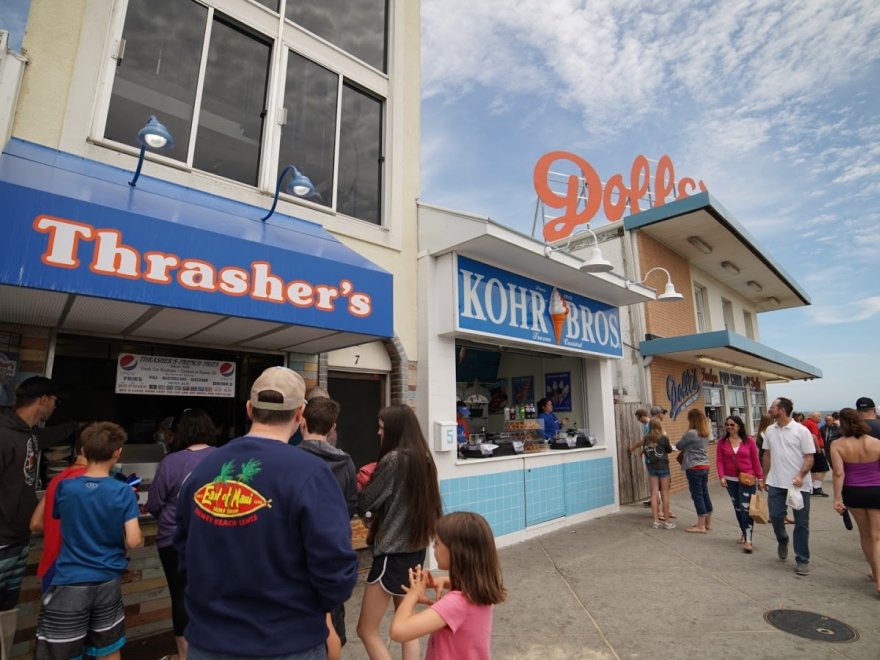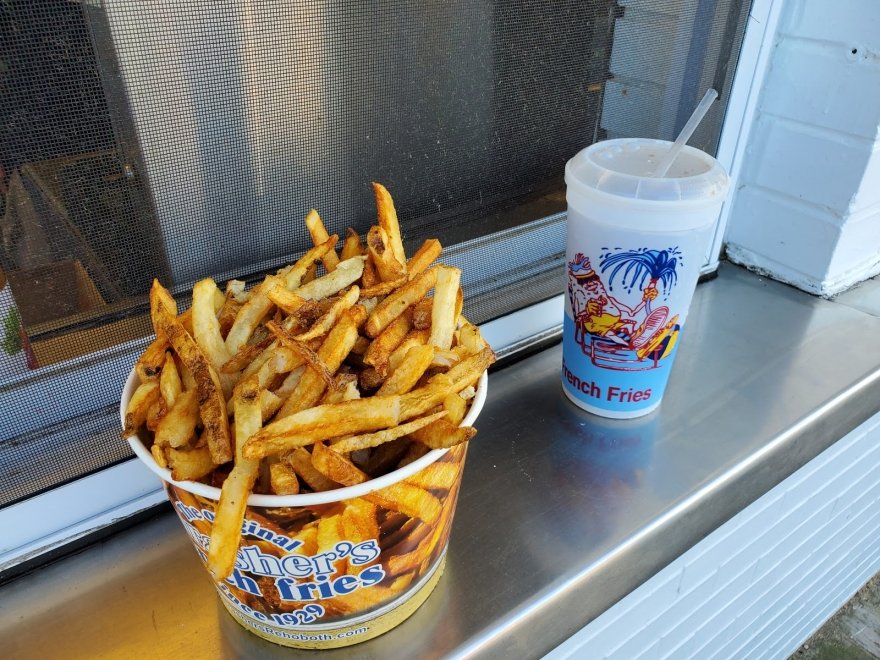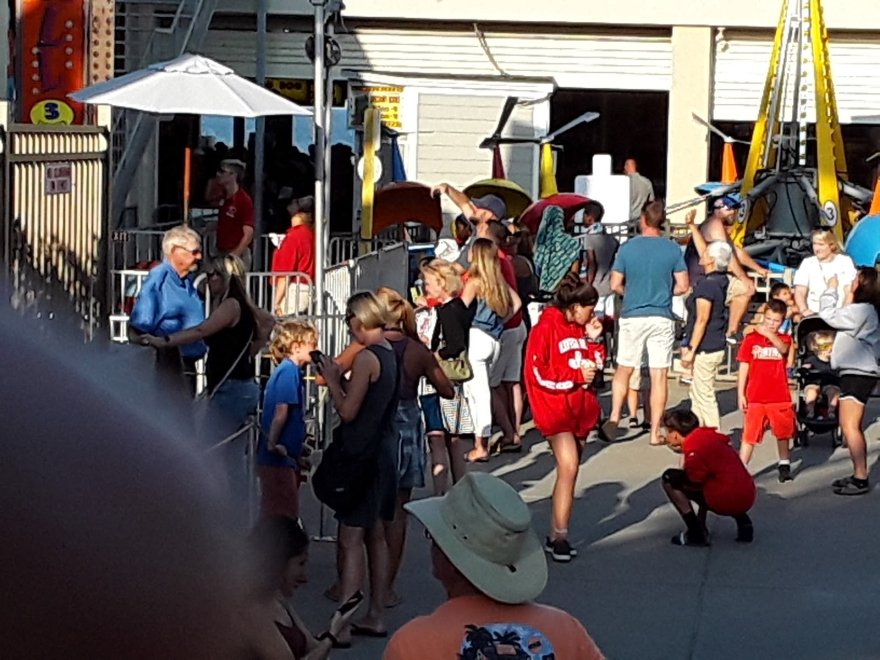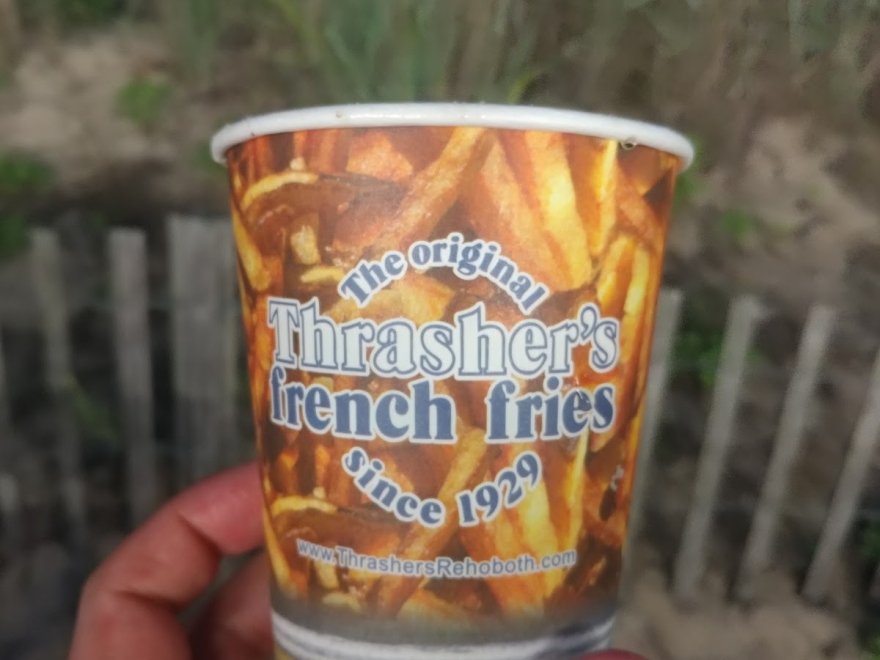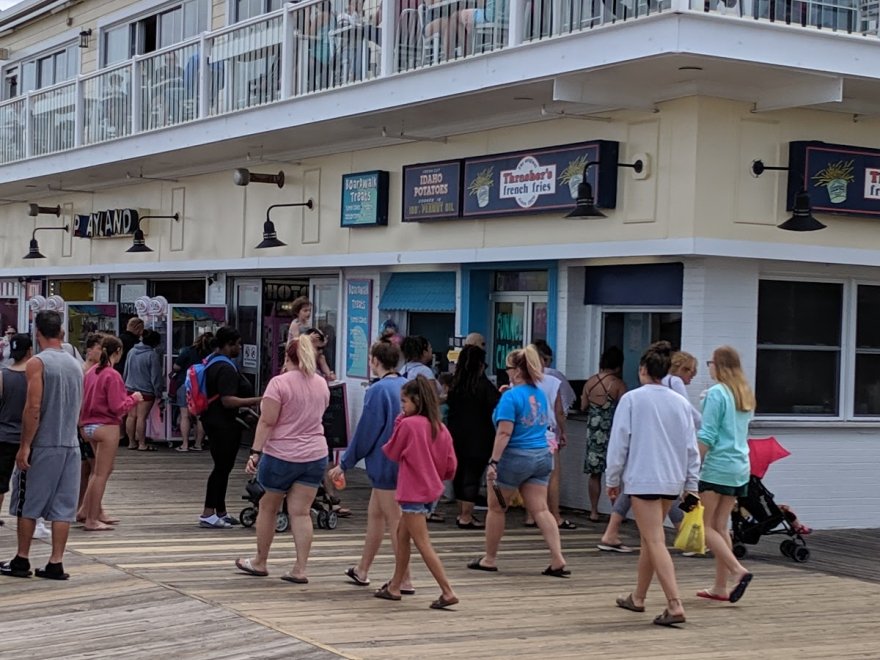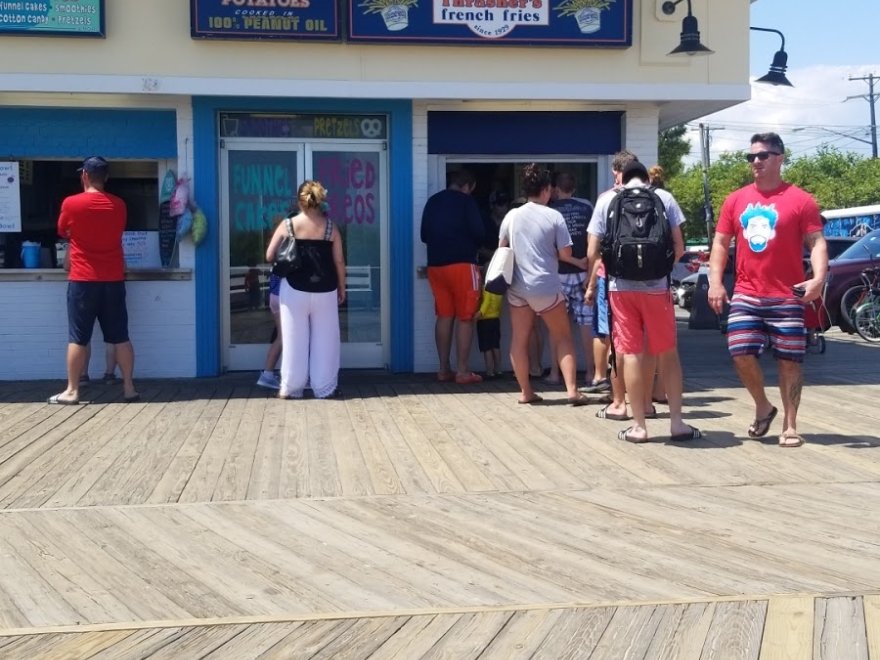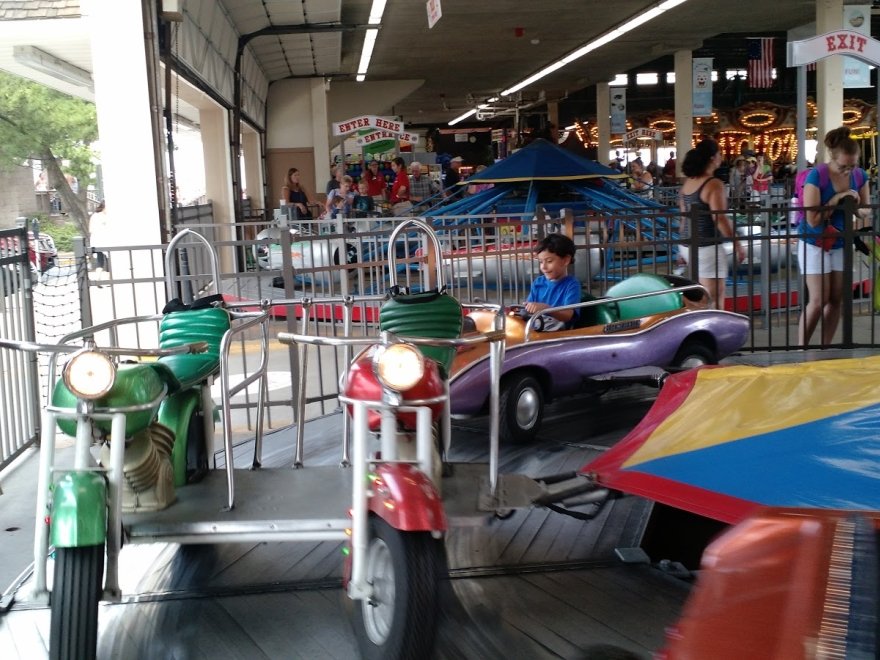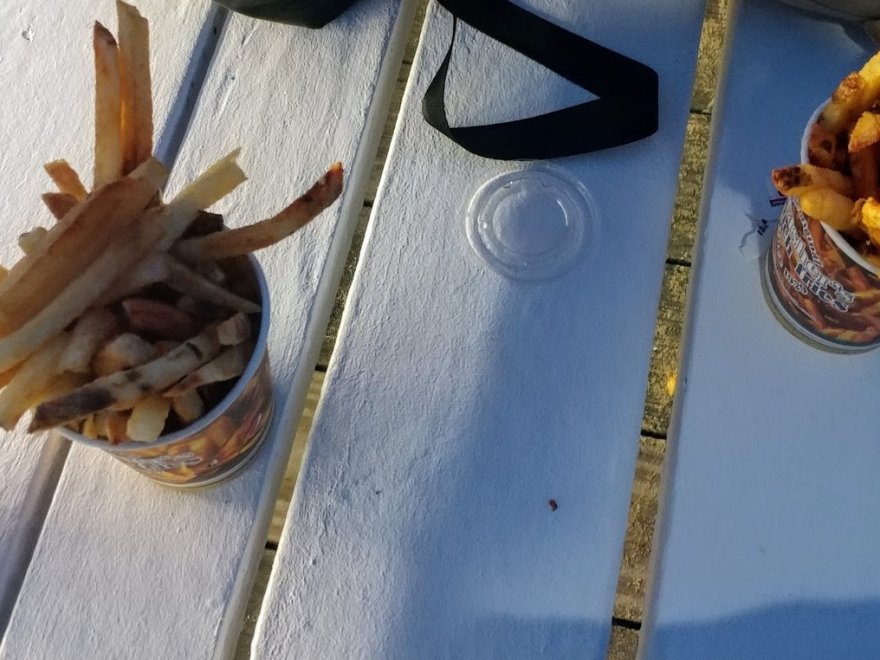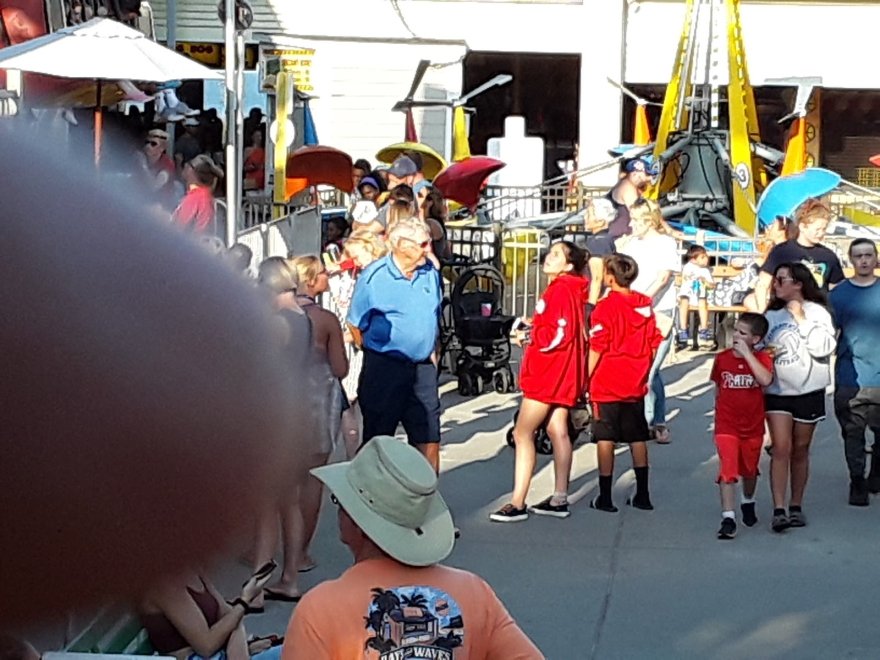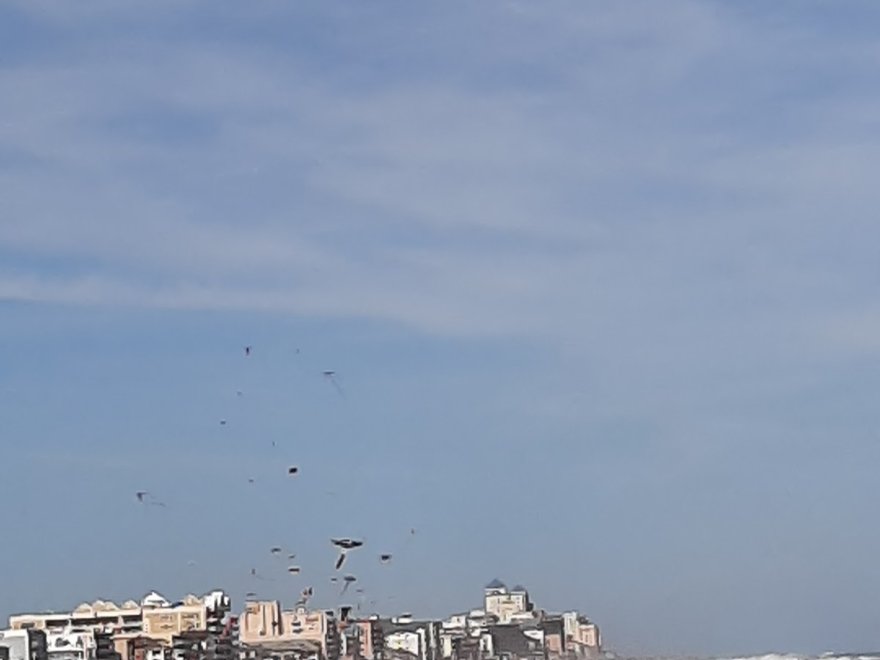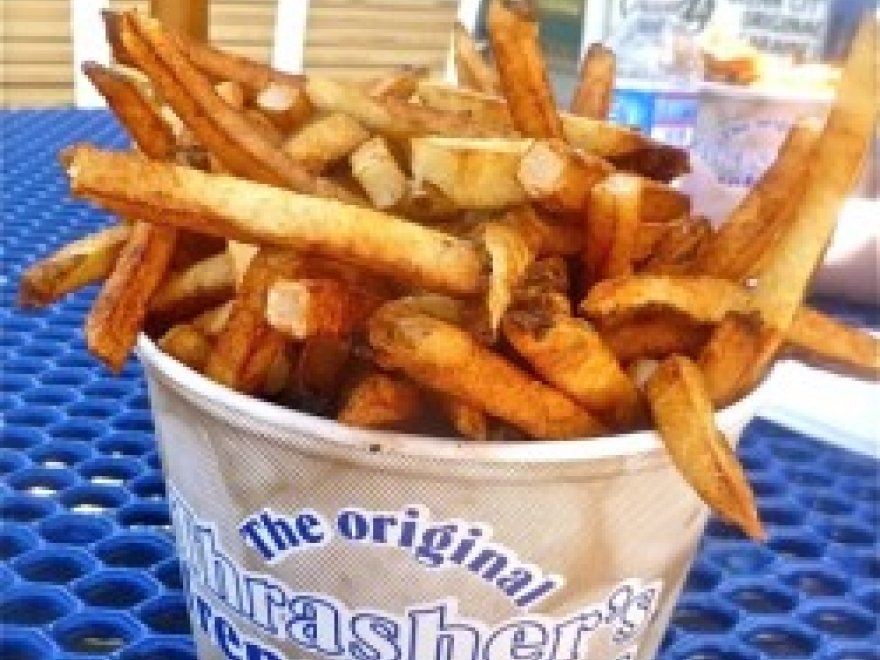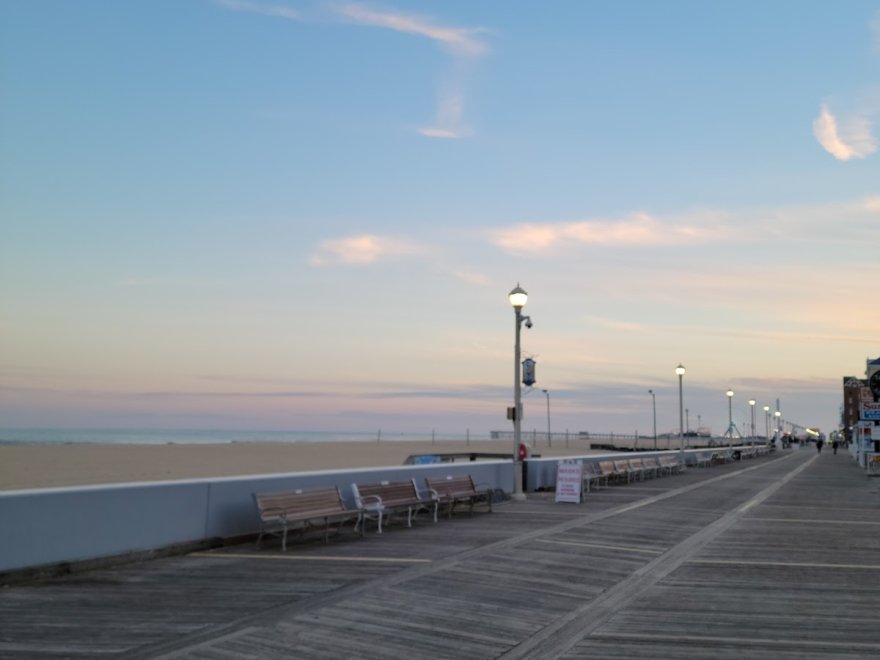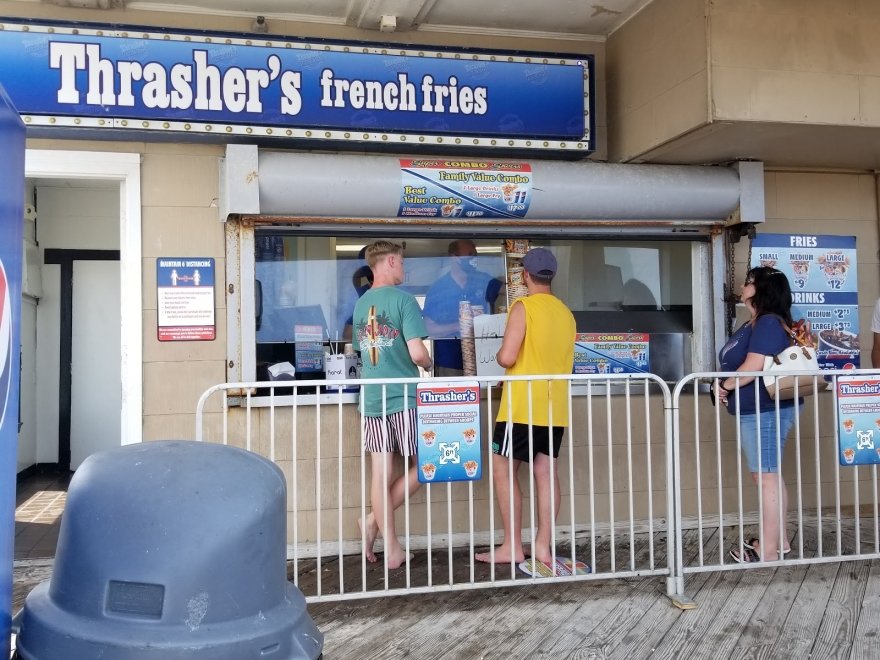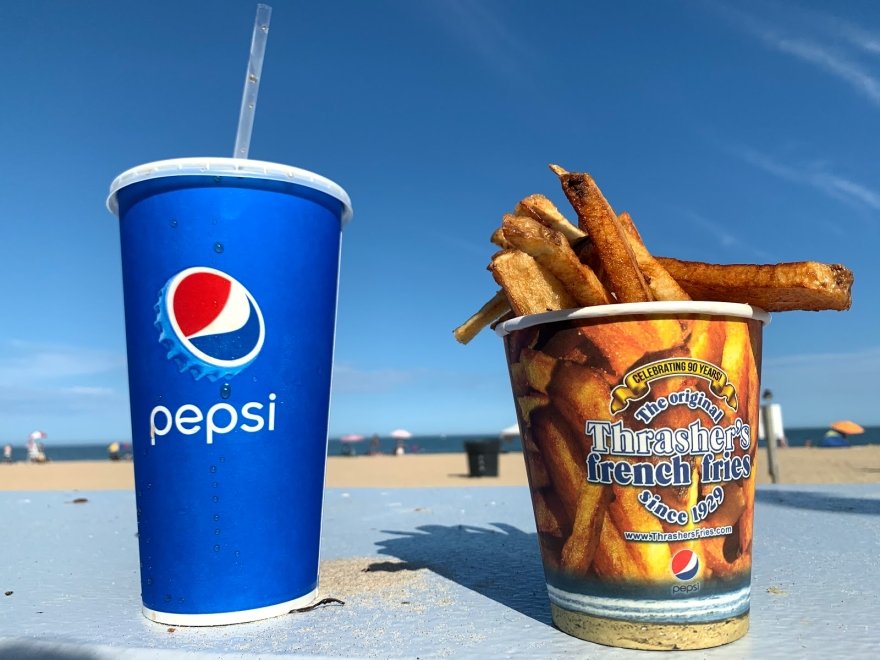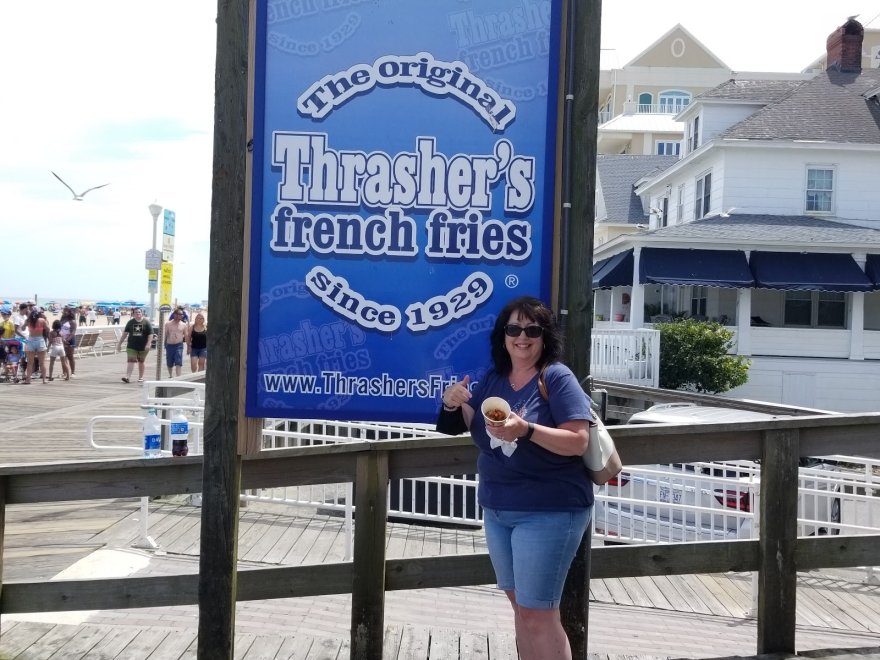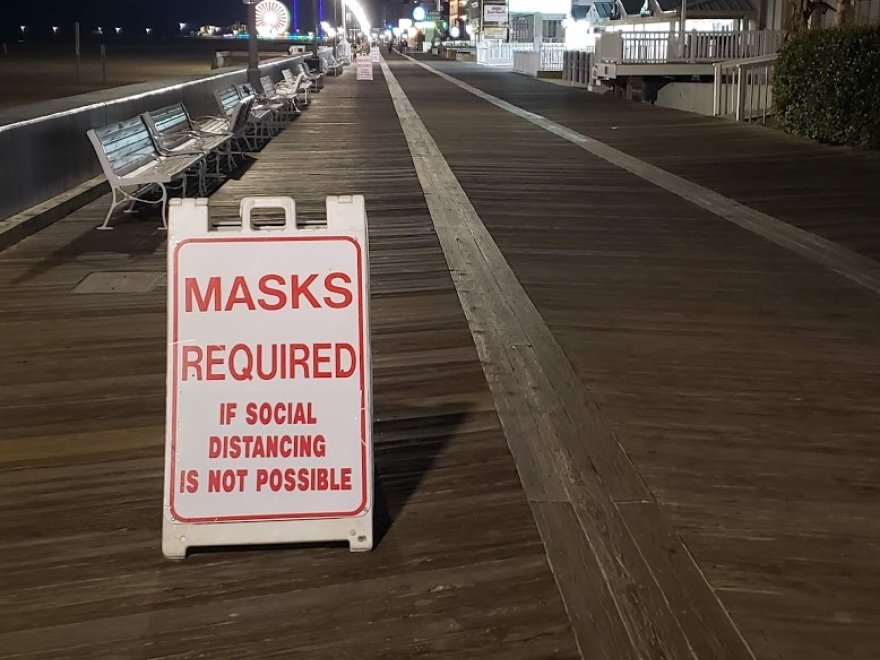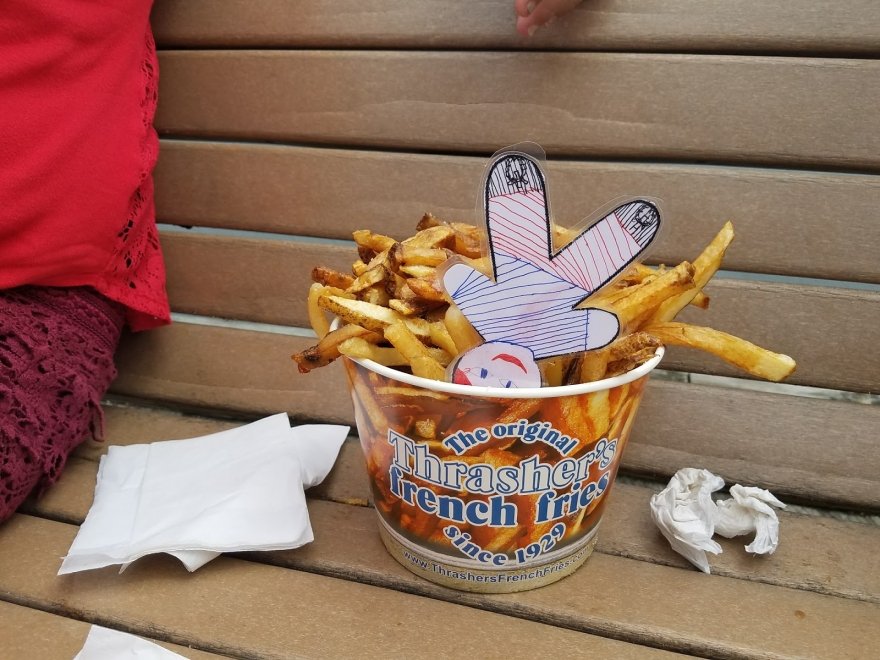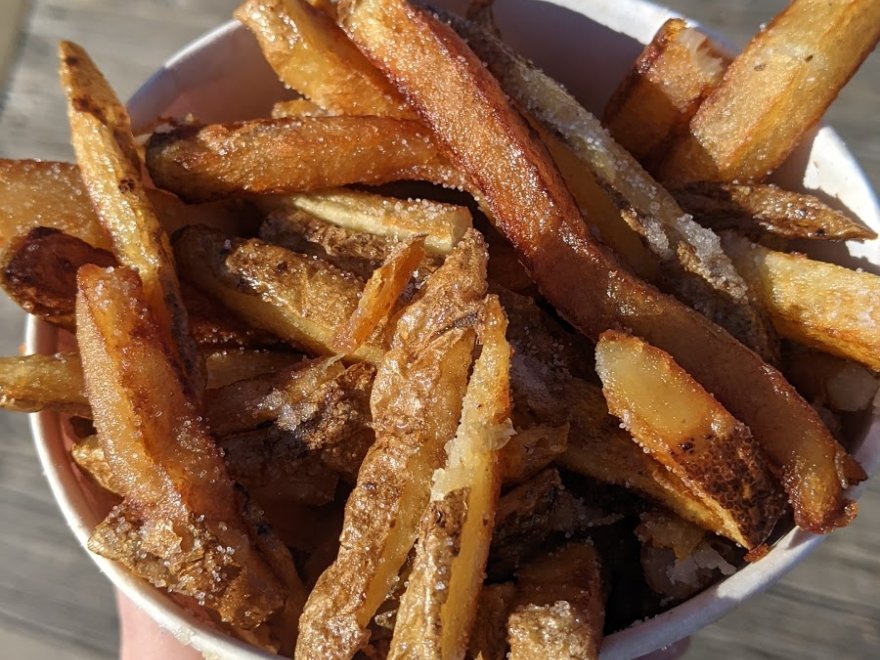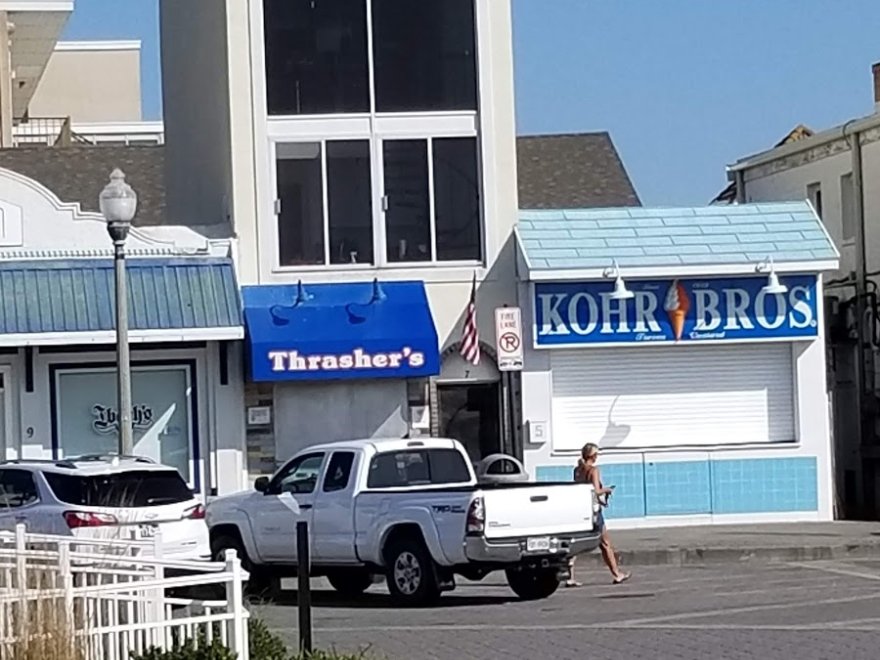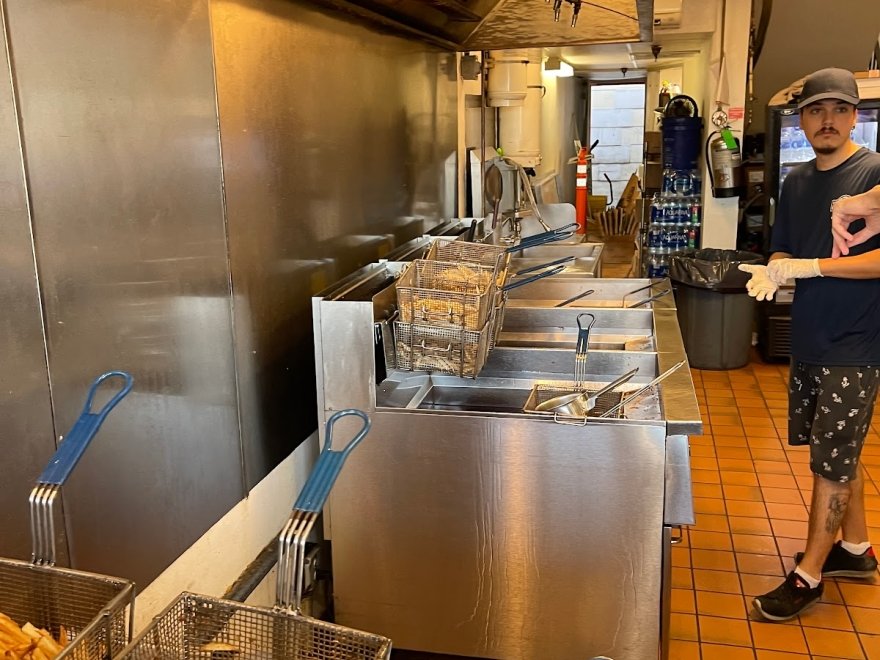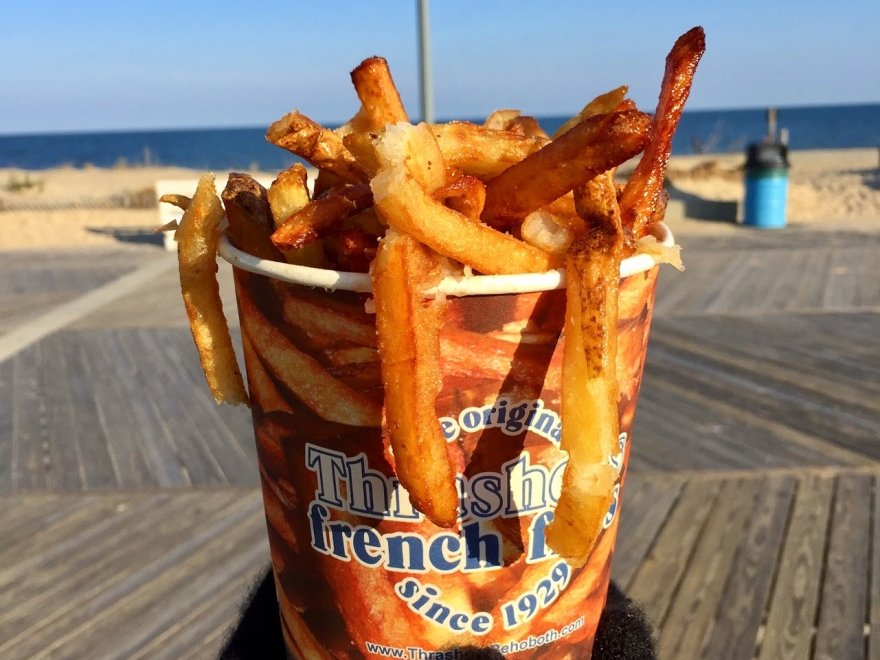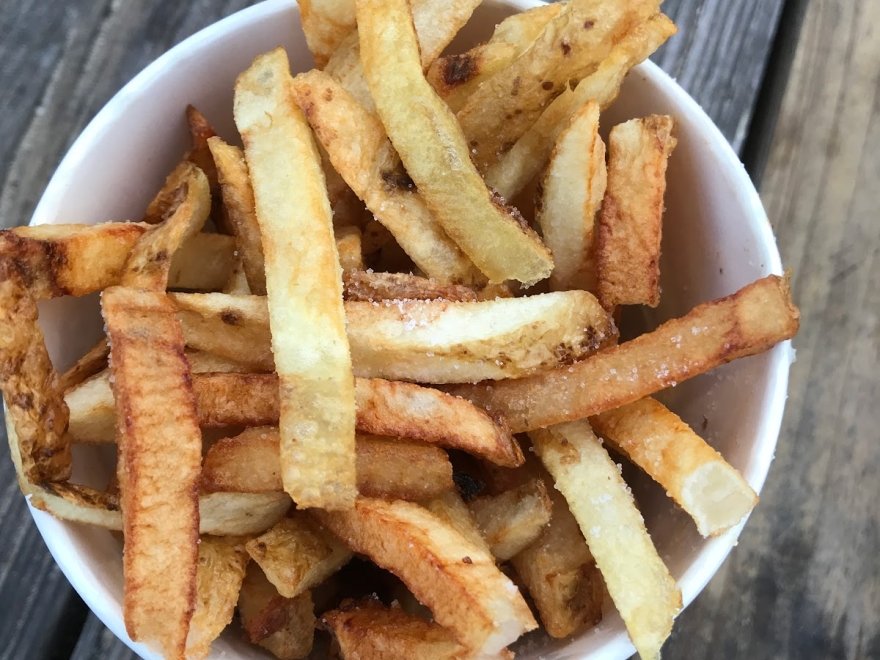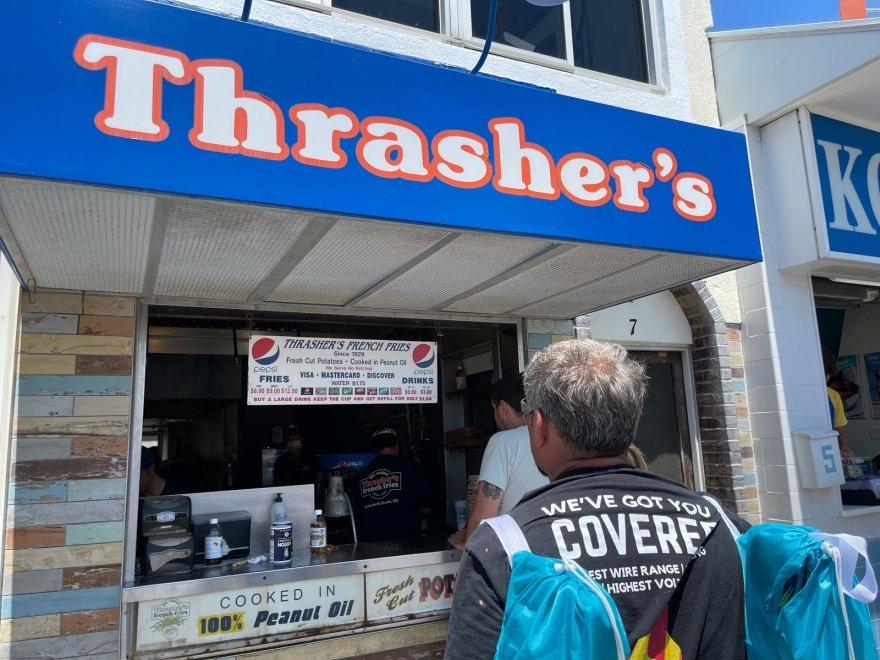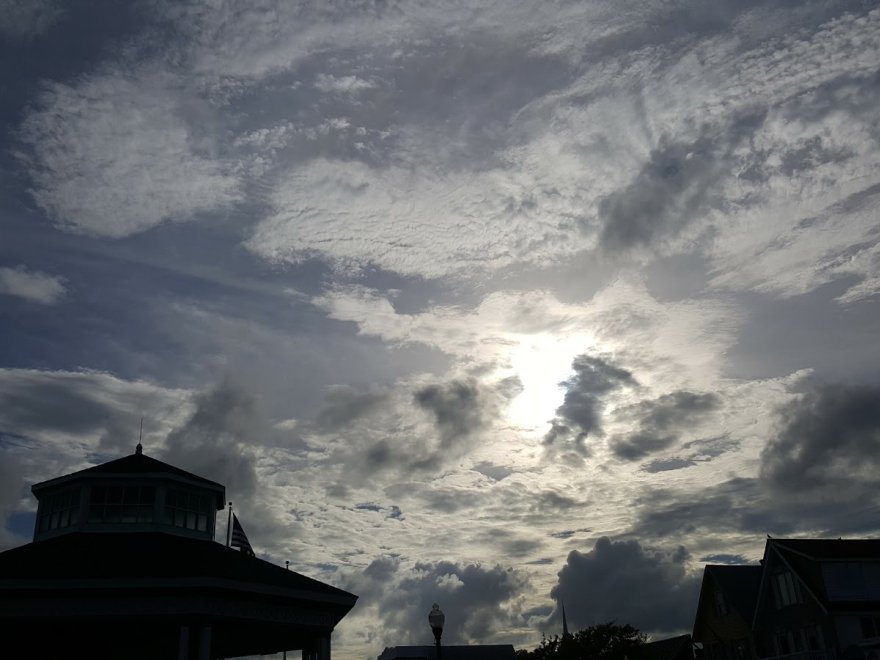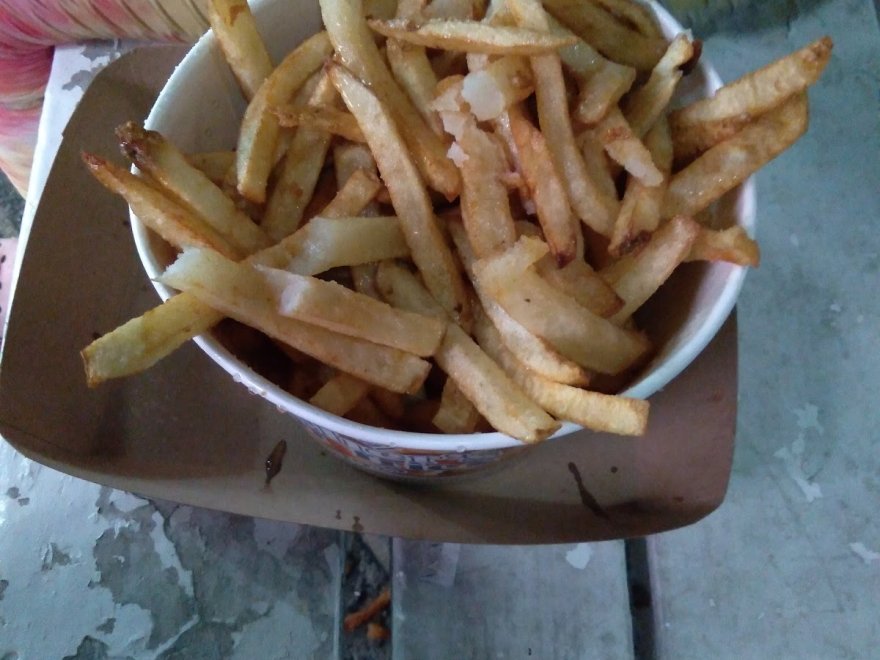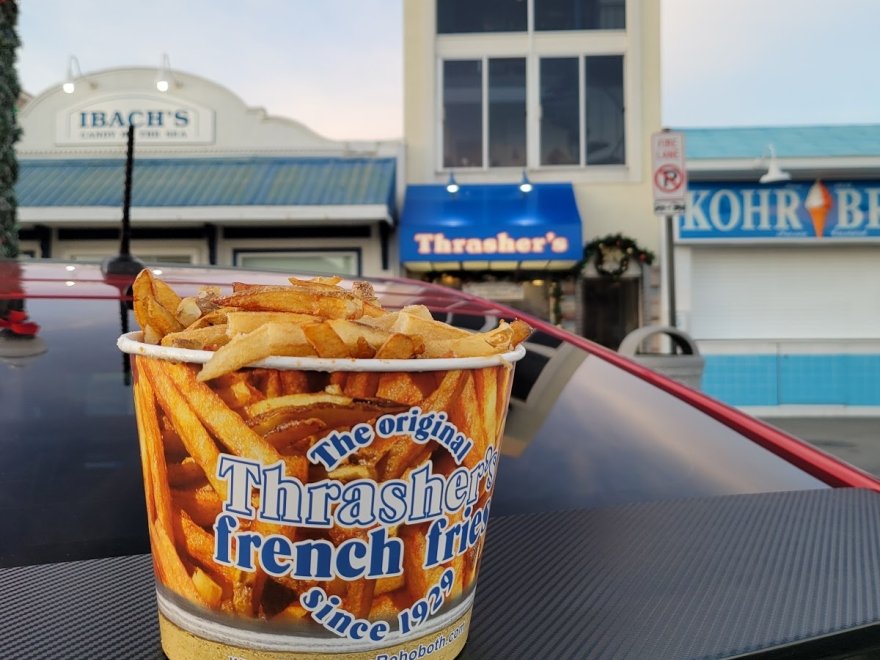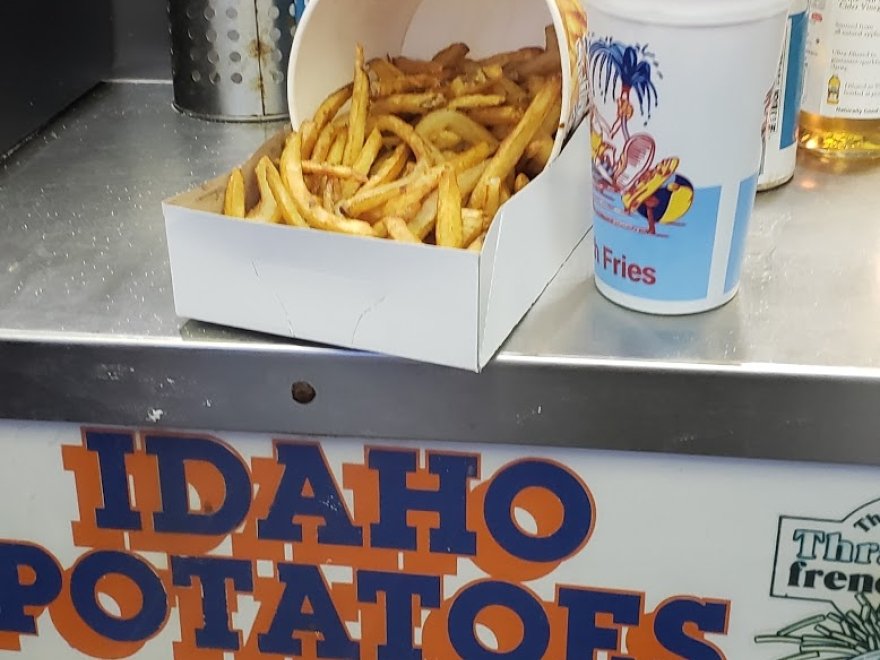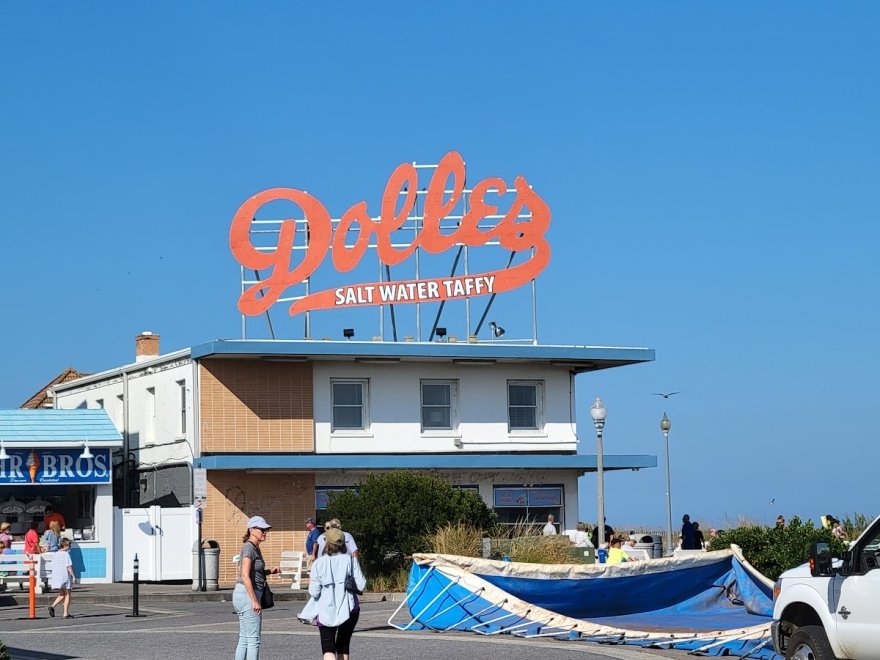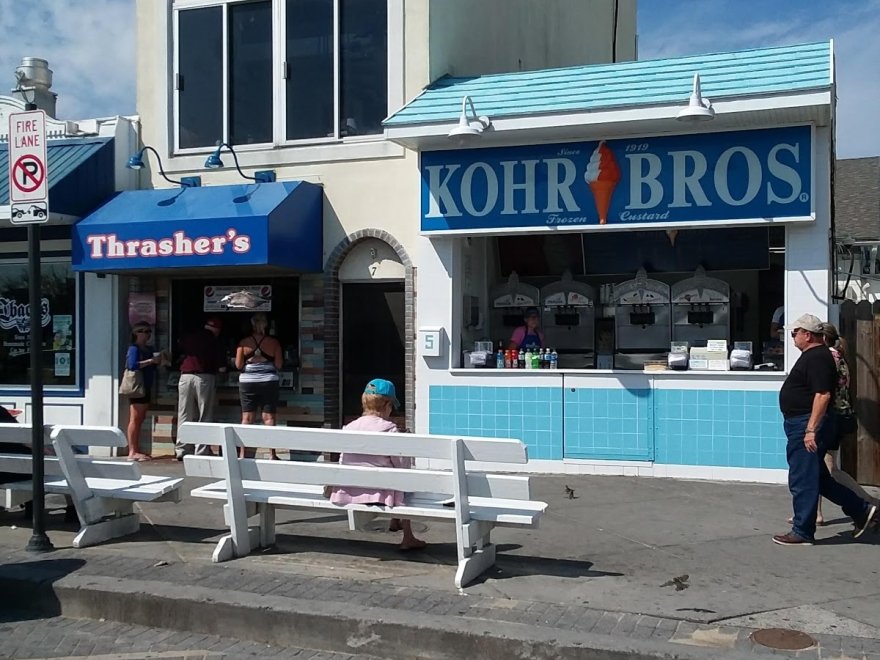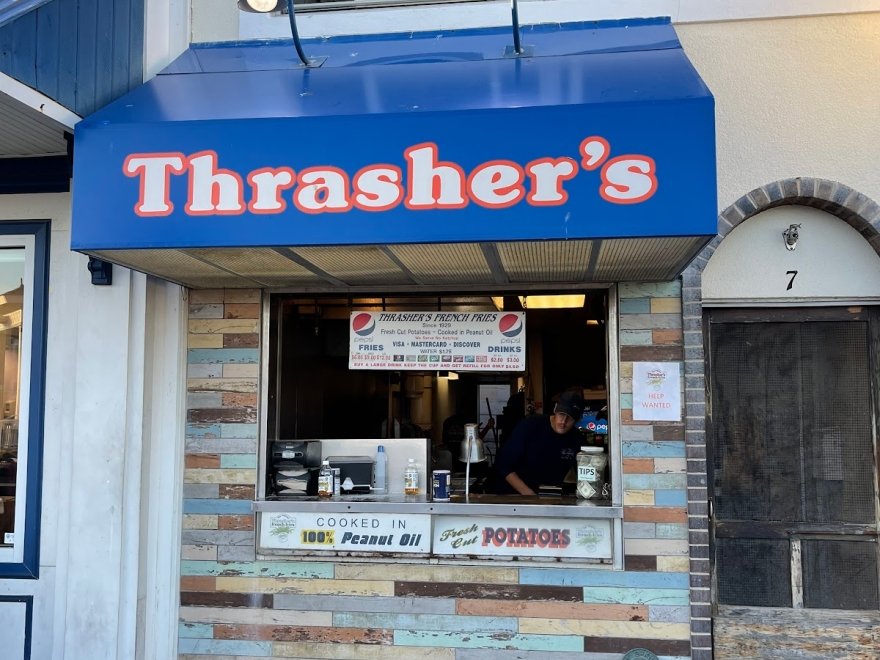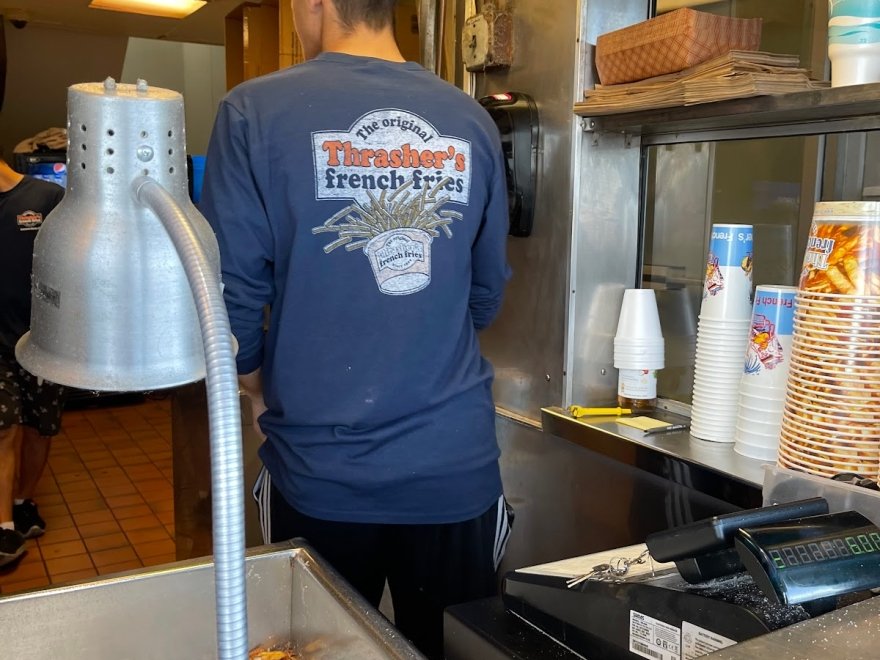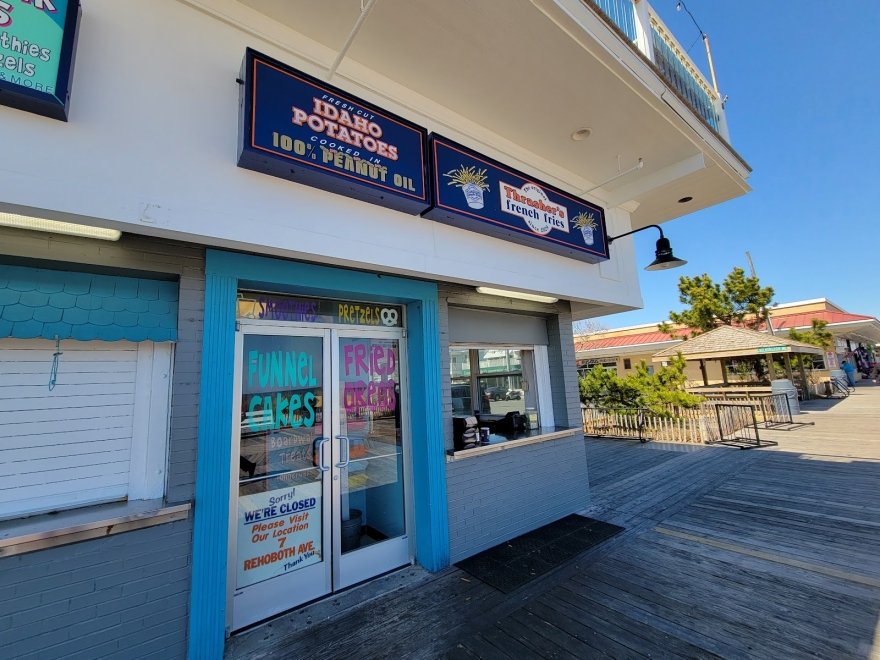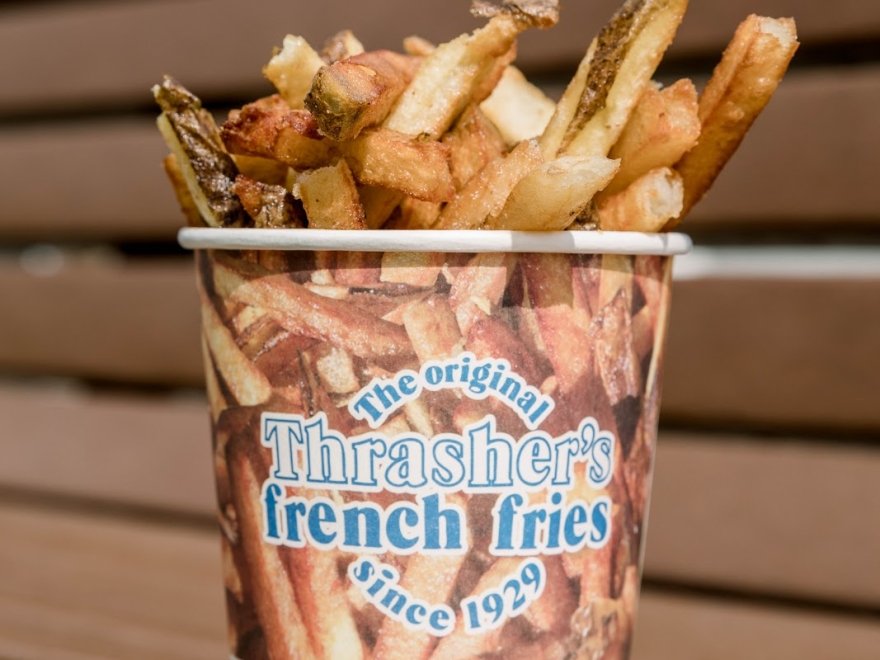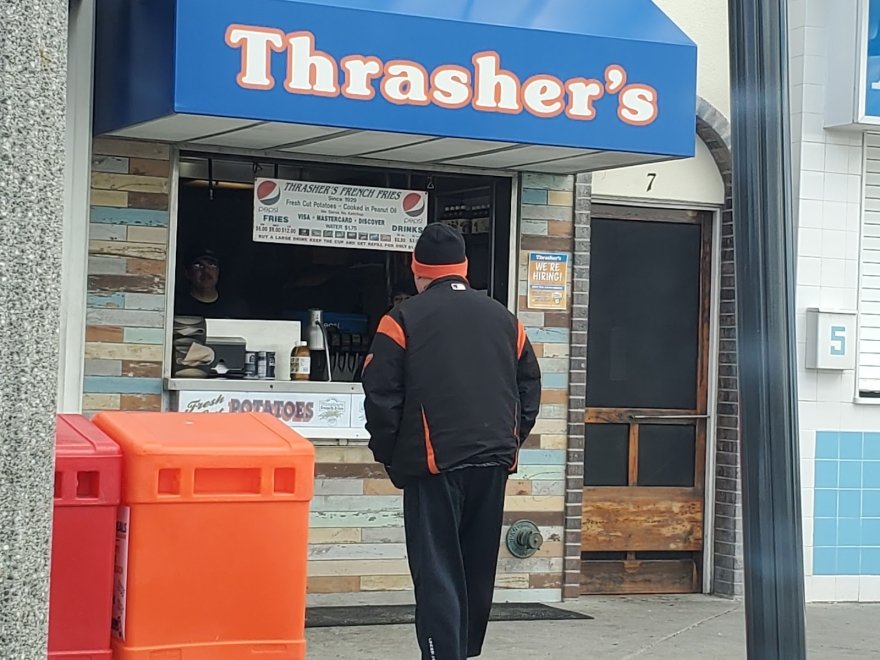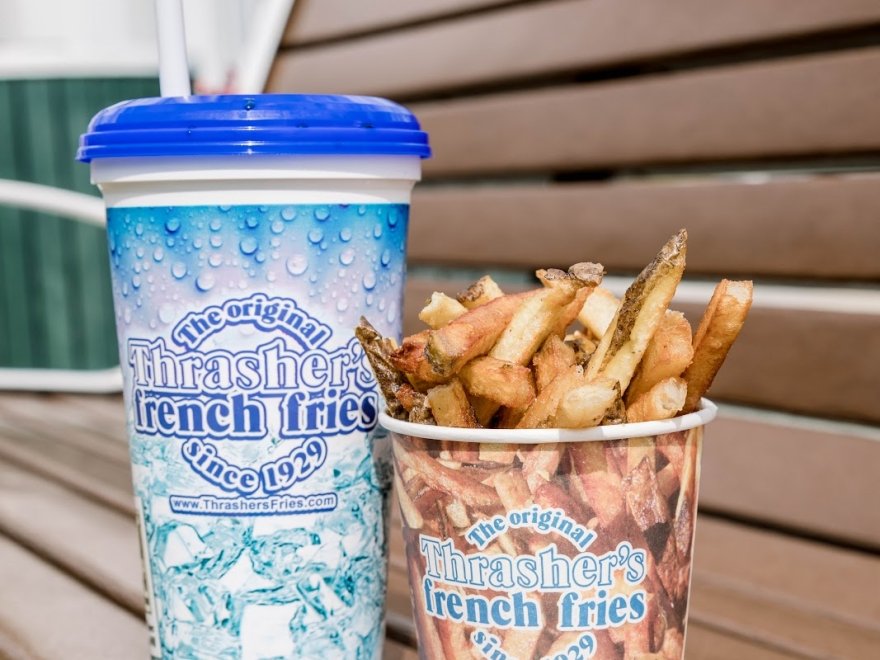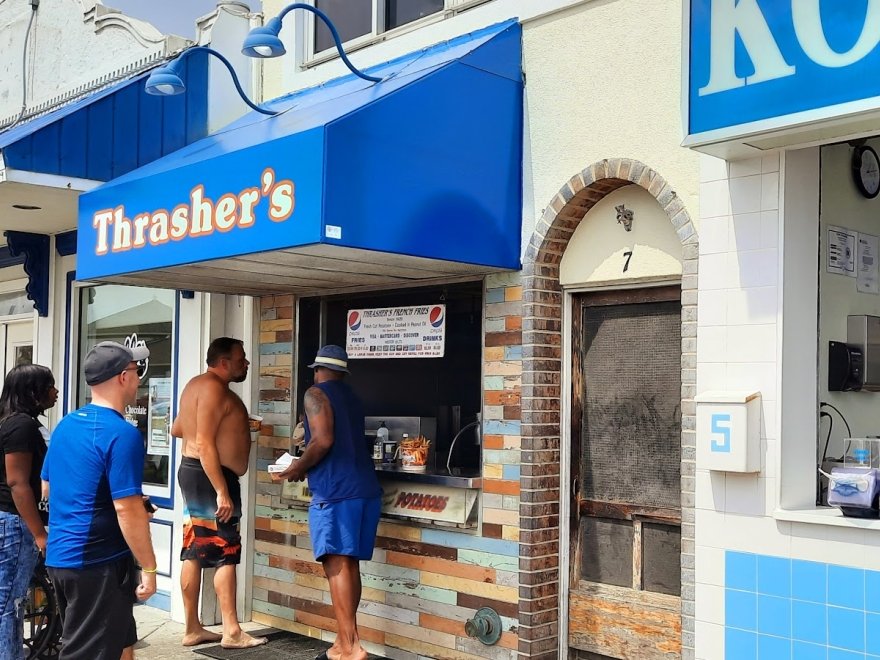 Thrasher's French Fries
0 miles
Open Now
Hours 11:00 am - 9:00 pm
Sunday

11:00 am - 9:00 pm

Monday

11:00 am - 8:00 pm

Tuesday

11:00 am - 9:00 pm

Wednesday

11:00 am - 9:00 pm

Thursday

11:00 am - 9:00 pm

Friday

11:00 am - 9:00 pm

Saturday

11:00 am - 9:00 pm
Enjoy the delicious fried potatoes of Thrasher's® without the lines of the Inlet location! Currently, there are three Thrasher's® boardwalk locations: the original, another at 2nd street, a third at 8th St., and a fourth location in Bethany Beach.
$
Recent Reviews
TripAdvisor Traveler Rating
5
Thrasher's French Fries
2515
#6 of 414 Places to Eat in Ocean City
Review Thrashers? Sure. Best French Fries in America
A fixture of the OCMD boardwalk for many years. Expect a line to be in front of you when you stop for the best fries you ever had. Service is fast; the line moves very quickly. Do not ask for...
sandyhN659RM
2022-05-27 02:26:28
Thrasher's French Fries
Best boardwalk fries
Always love their fries. Hot and crisp Always have vinegar to add on fries. Salt available but no ketchup. Counter a little messy but in their defense, there was a lot of people and many were...
Jane R
2022-05-27 11:02:20
Thrasher's French Fries
Always might first stop not anymore
Just read a review and I agree that something has changed with thrasher's. Was there 2 weeks ago and got a medium cup of fries and was disappointed with the quality it was like I got 10 fries and the...
johnsN2638TX
2022-06-27 11:48:39
Thrasher's French Fries