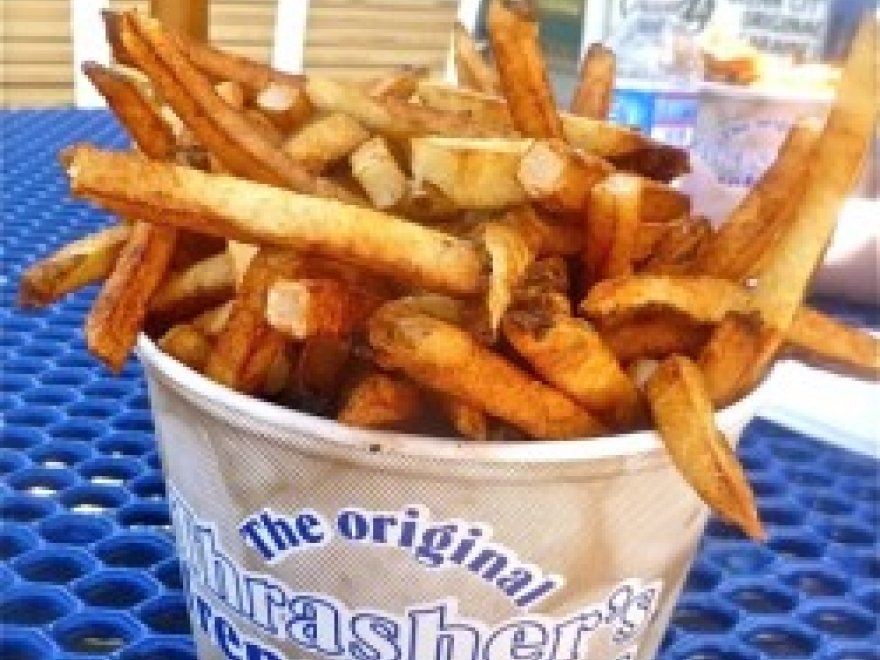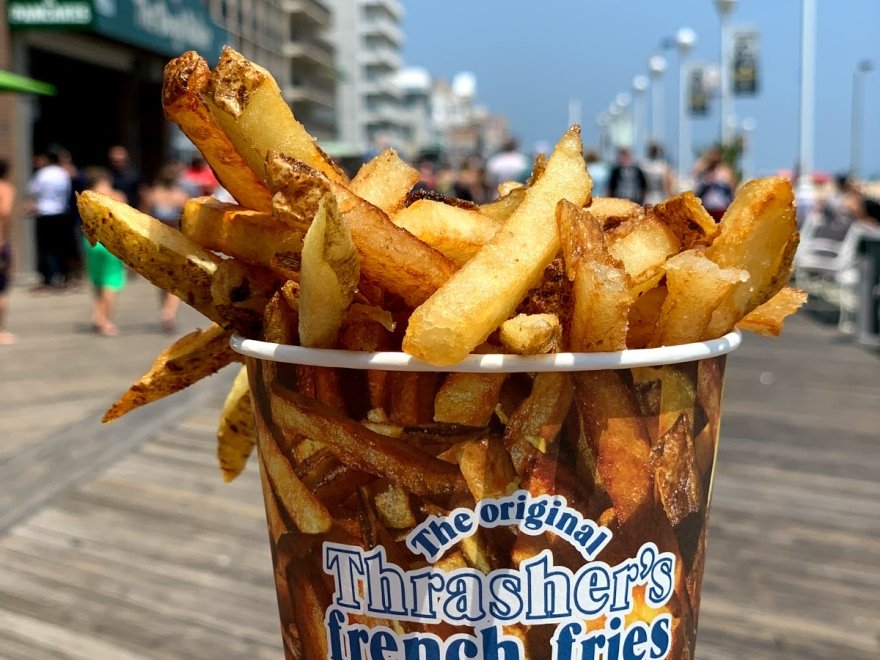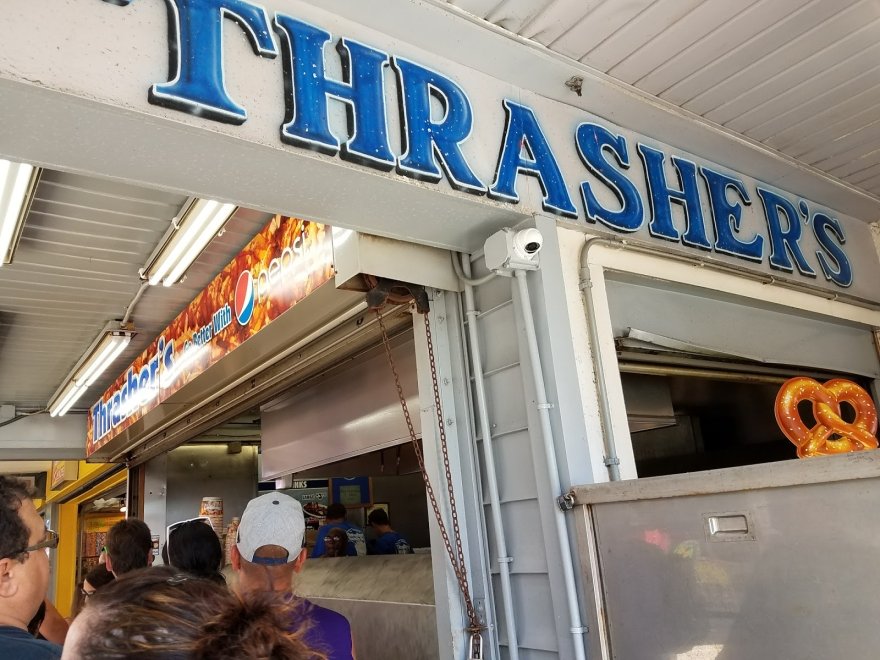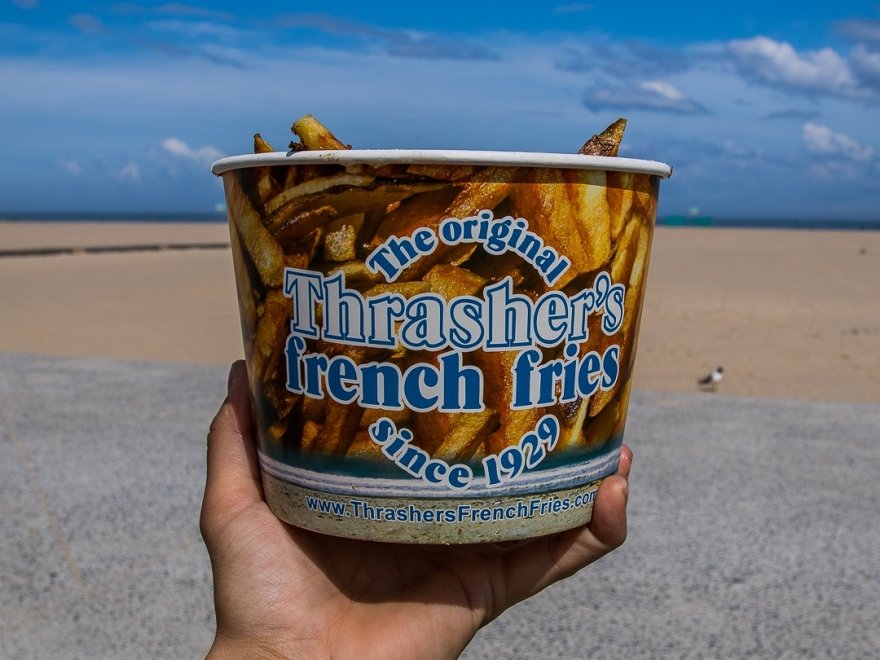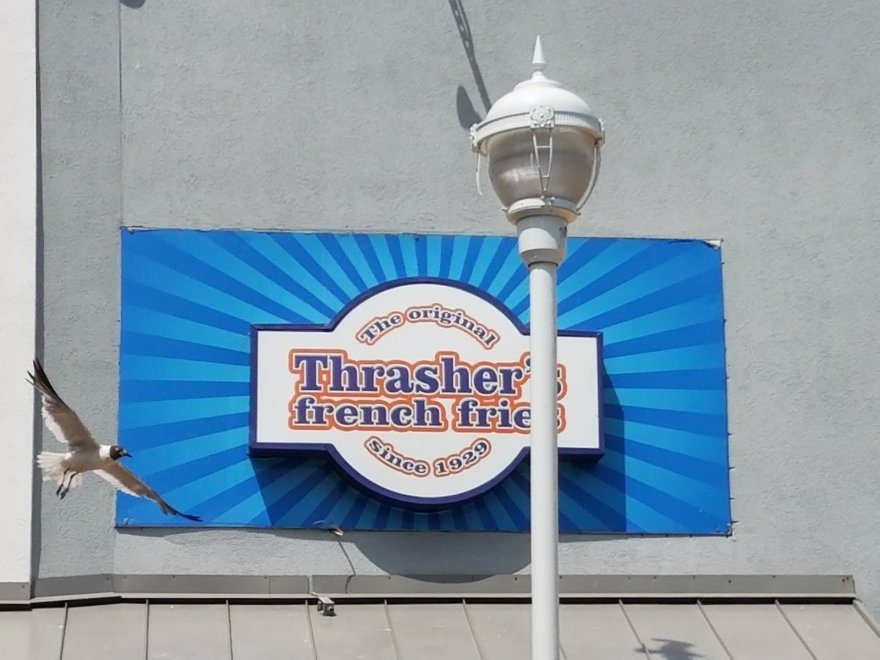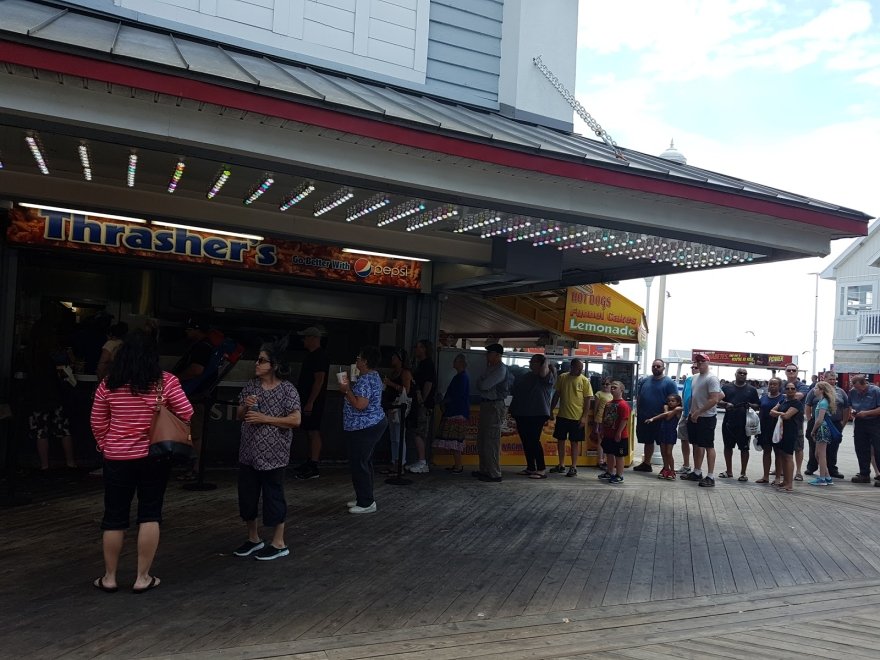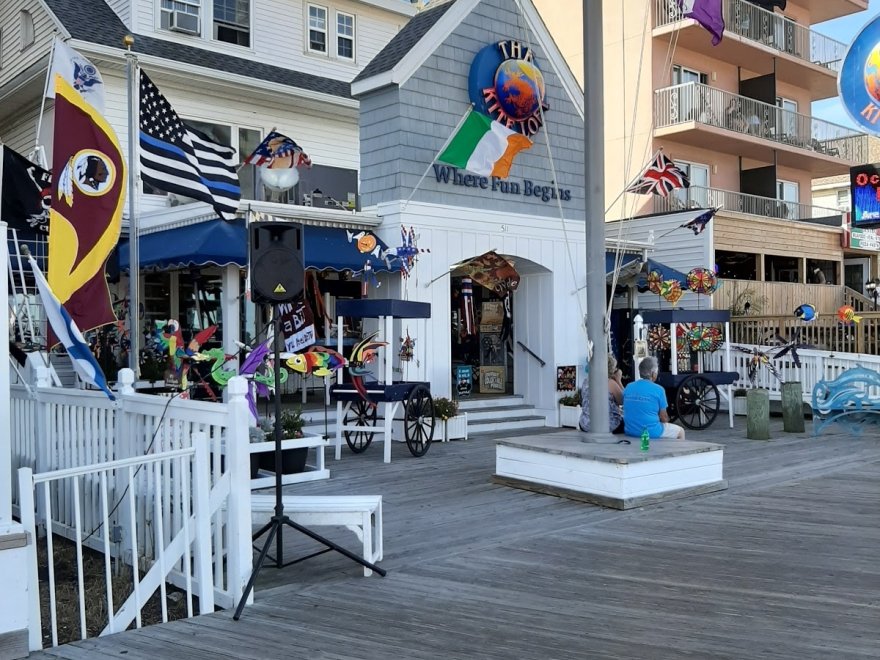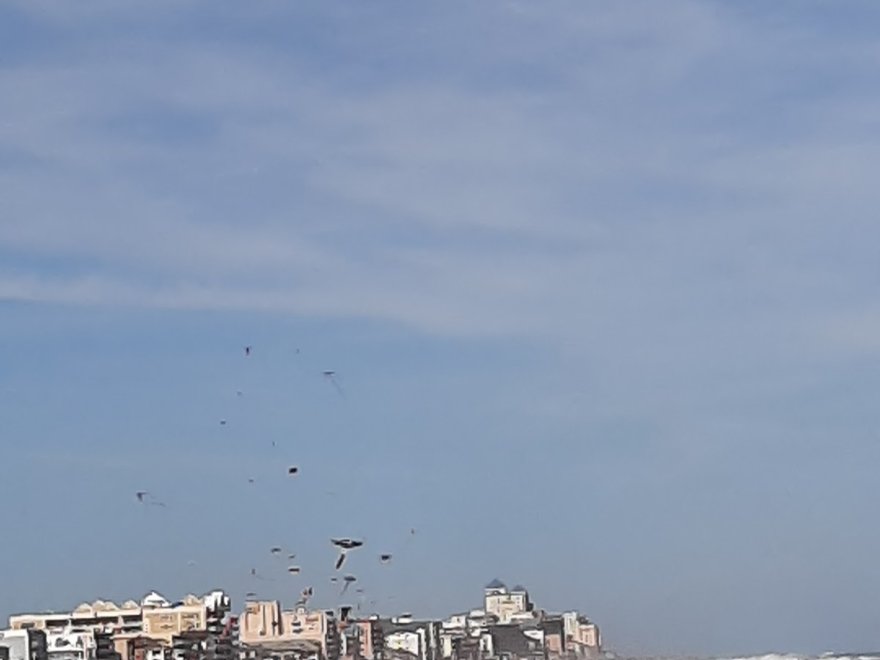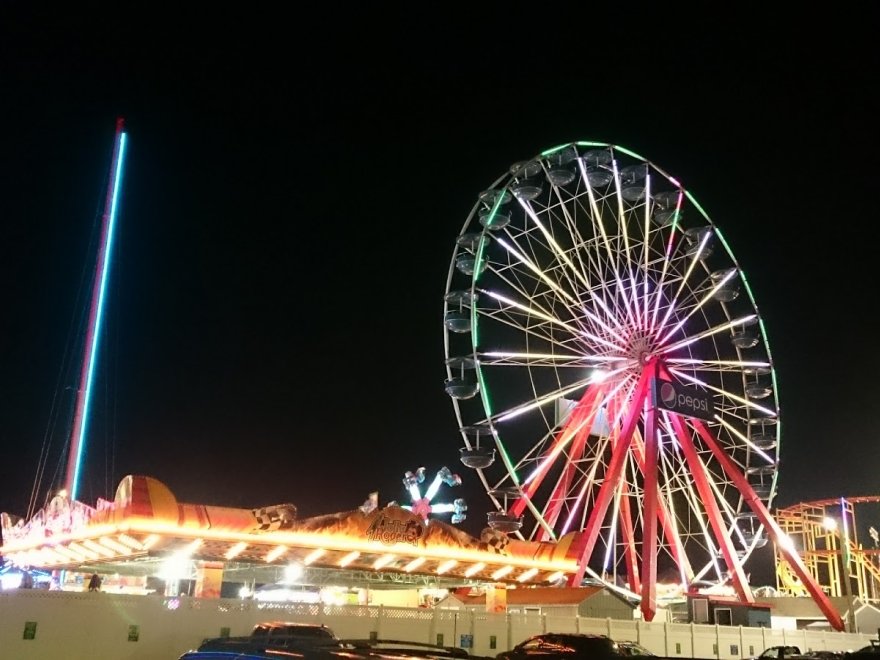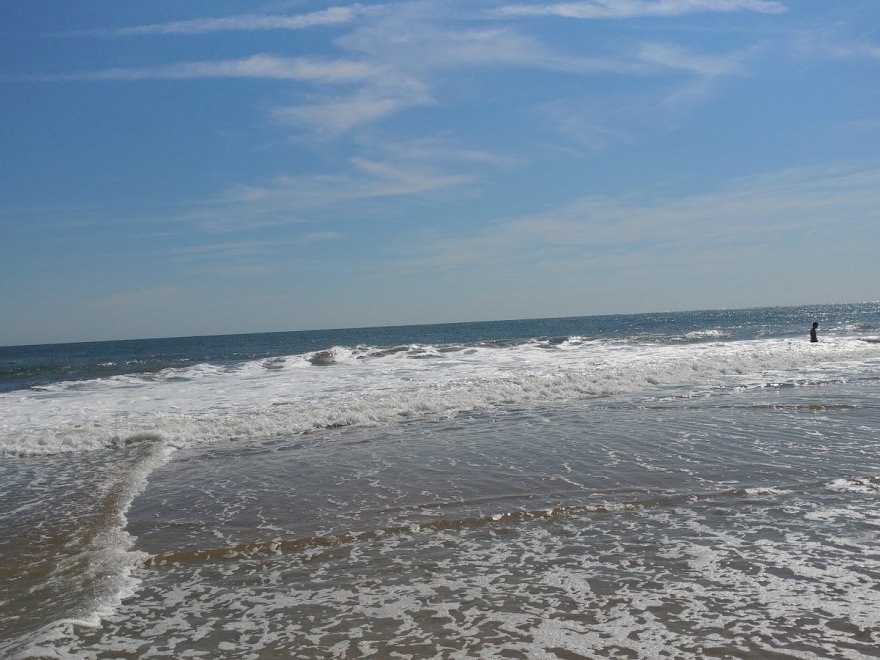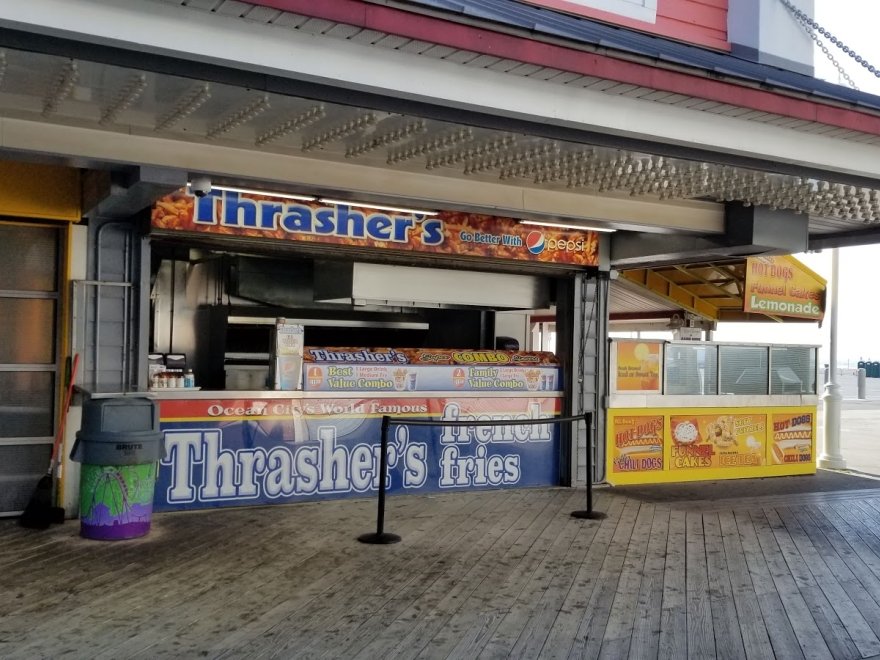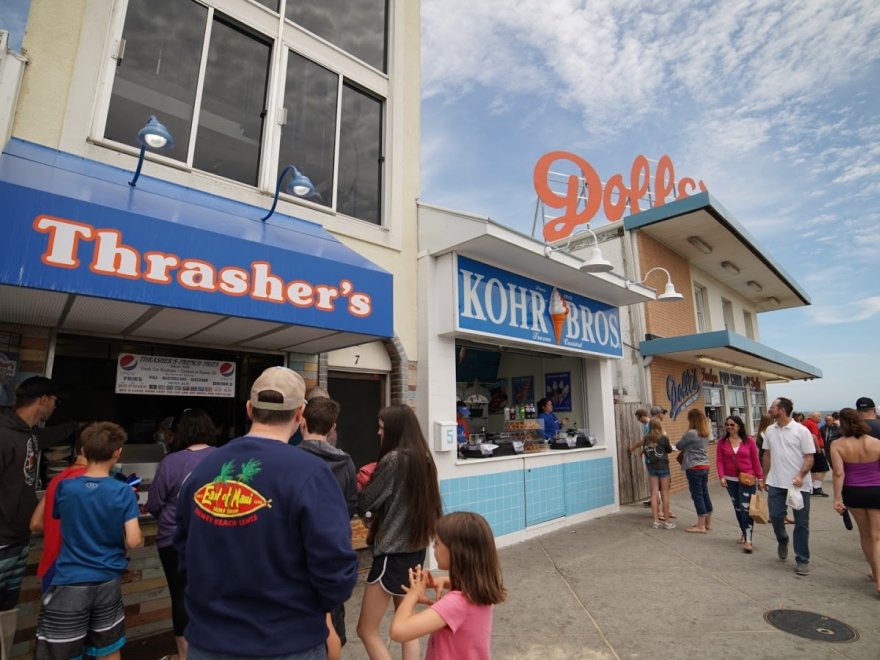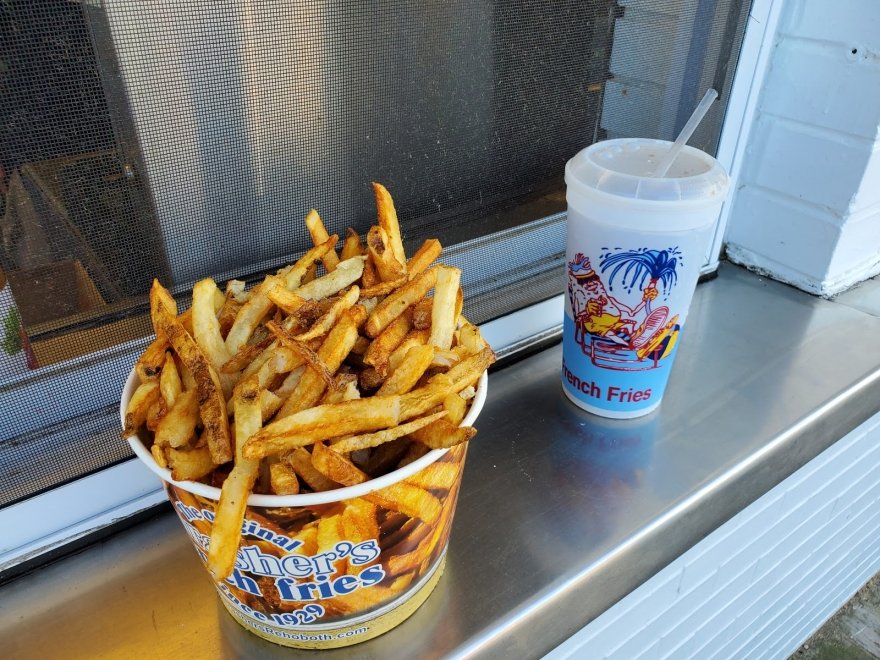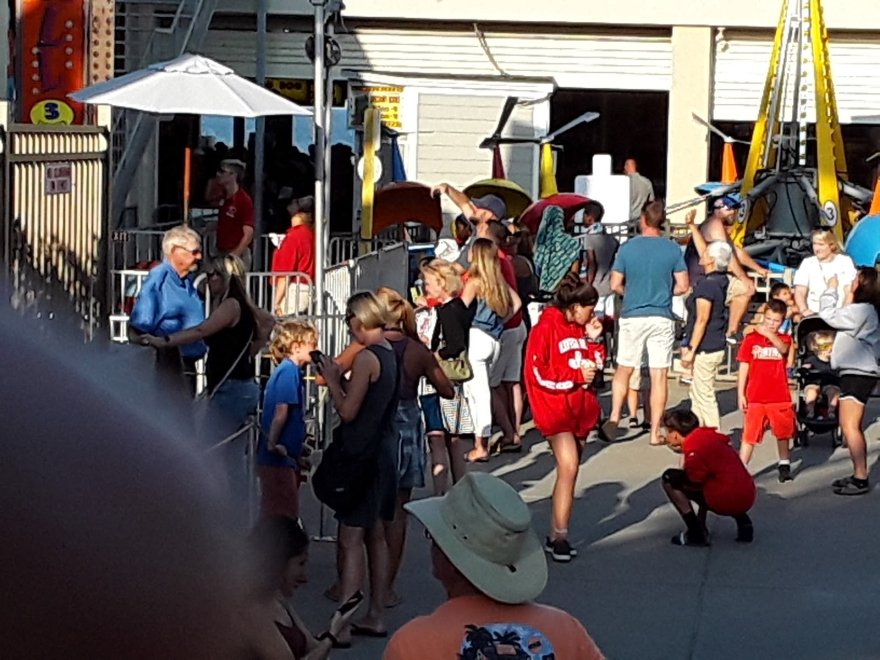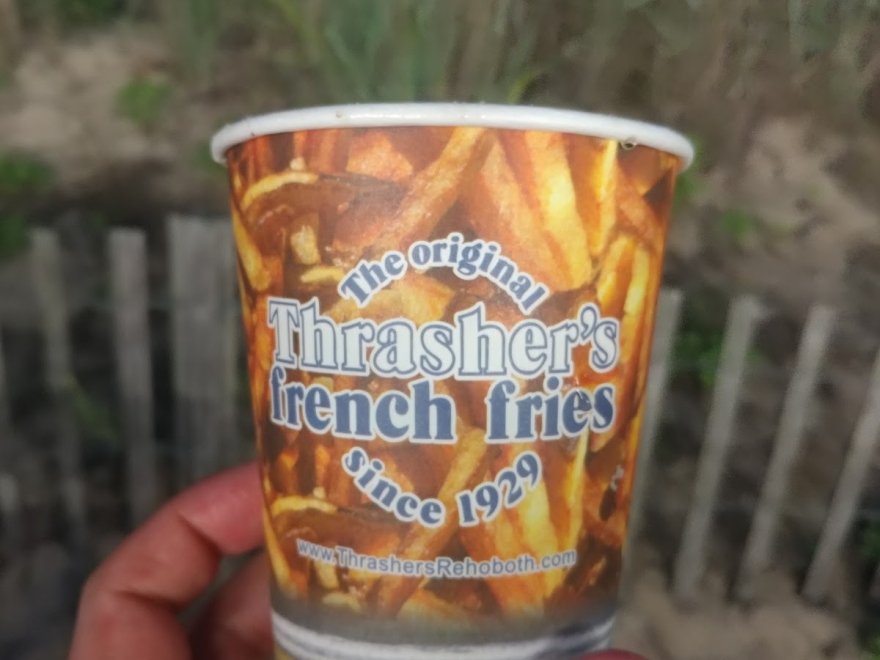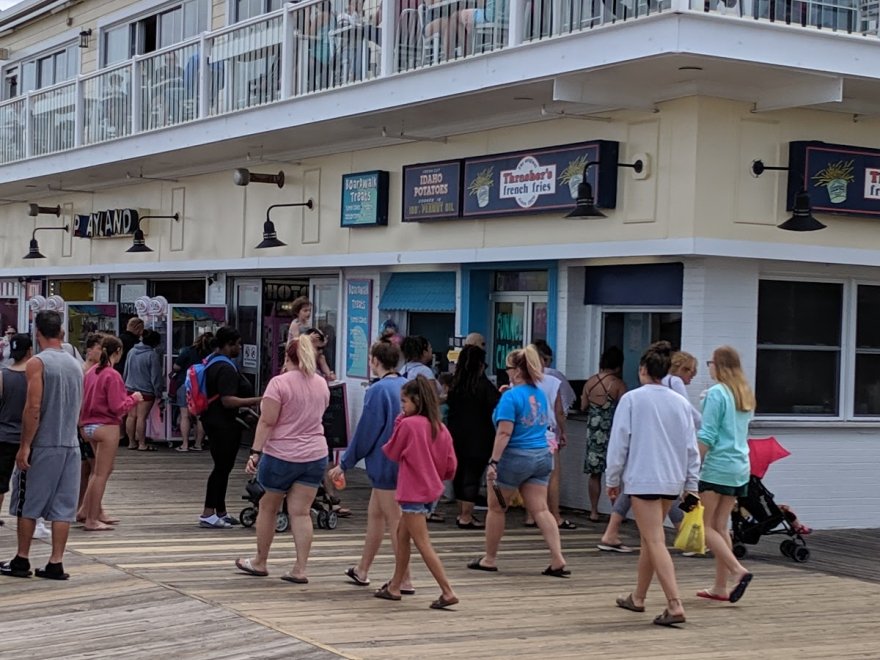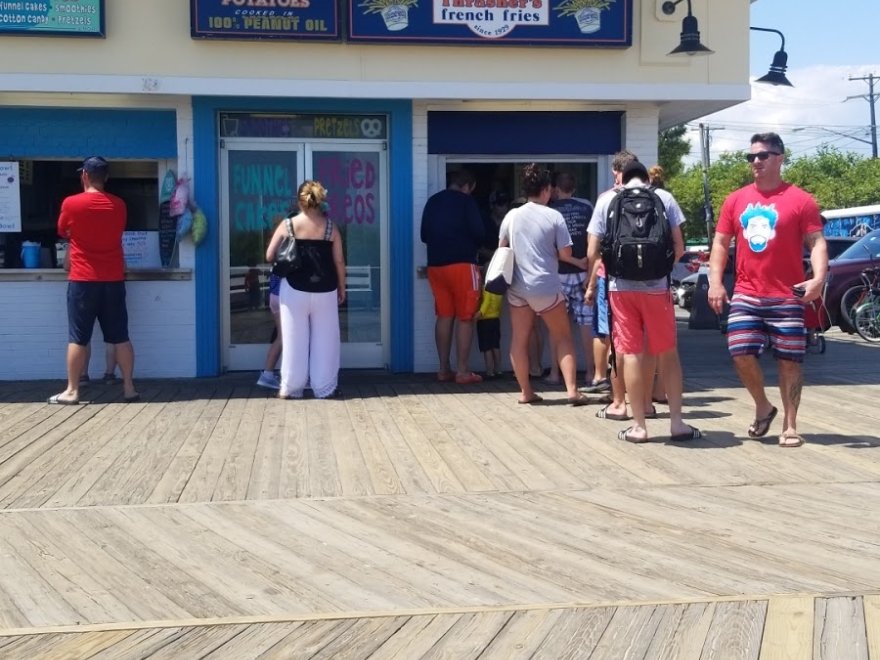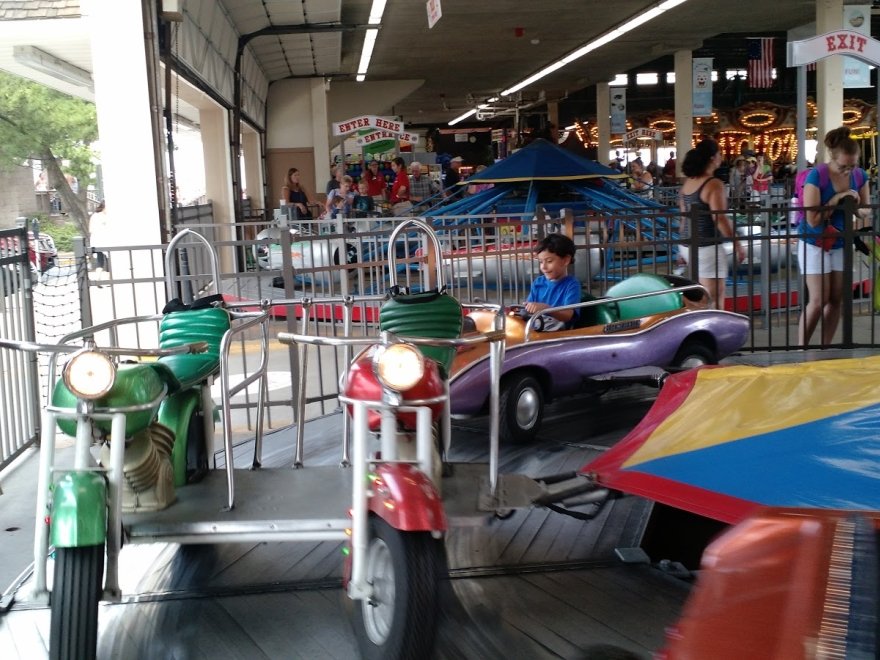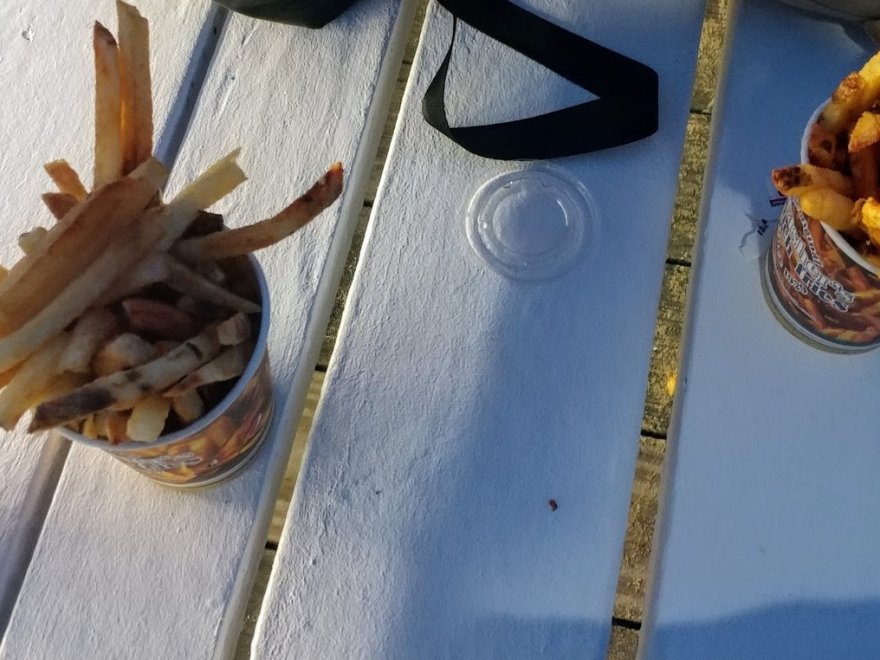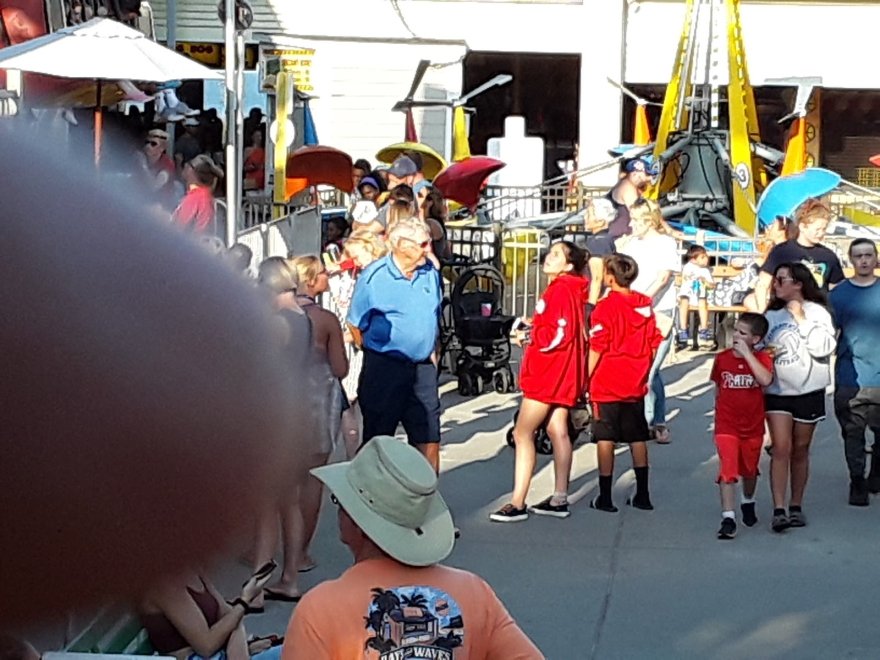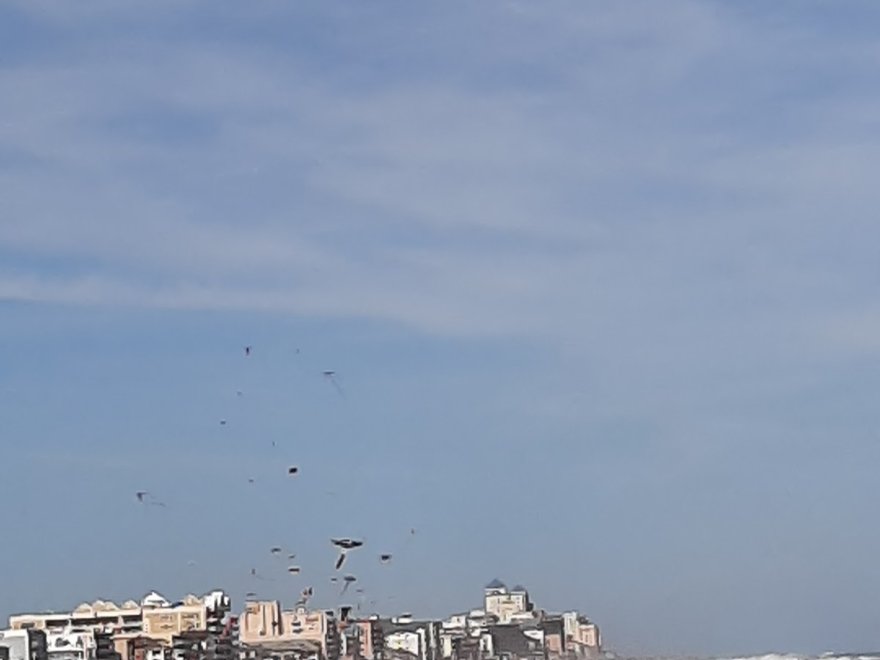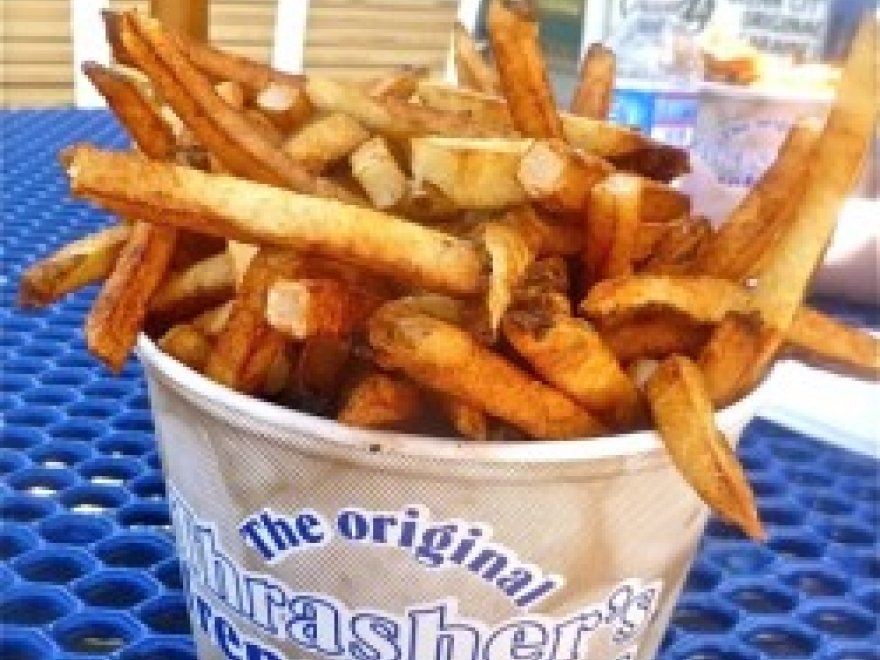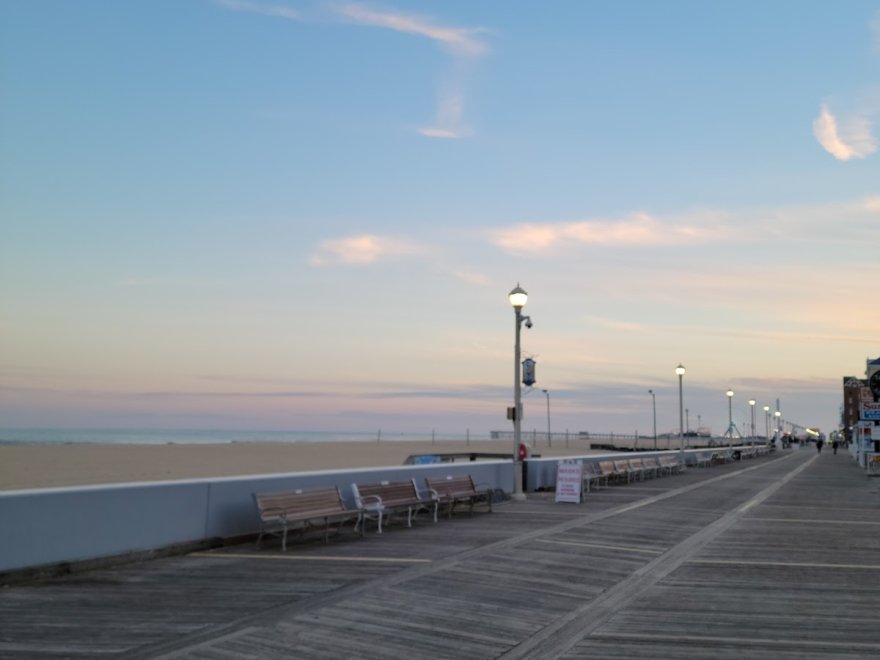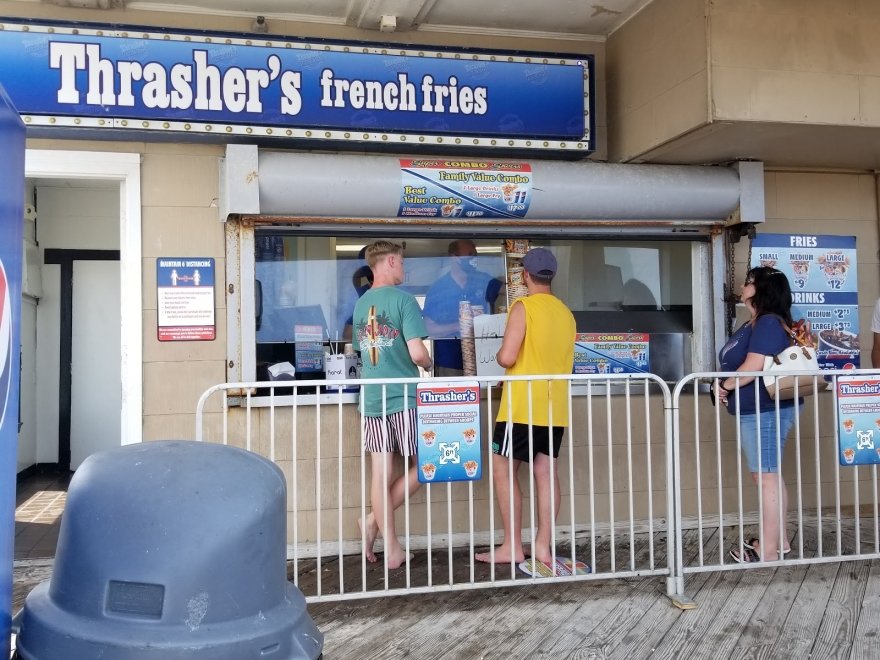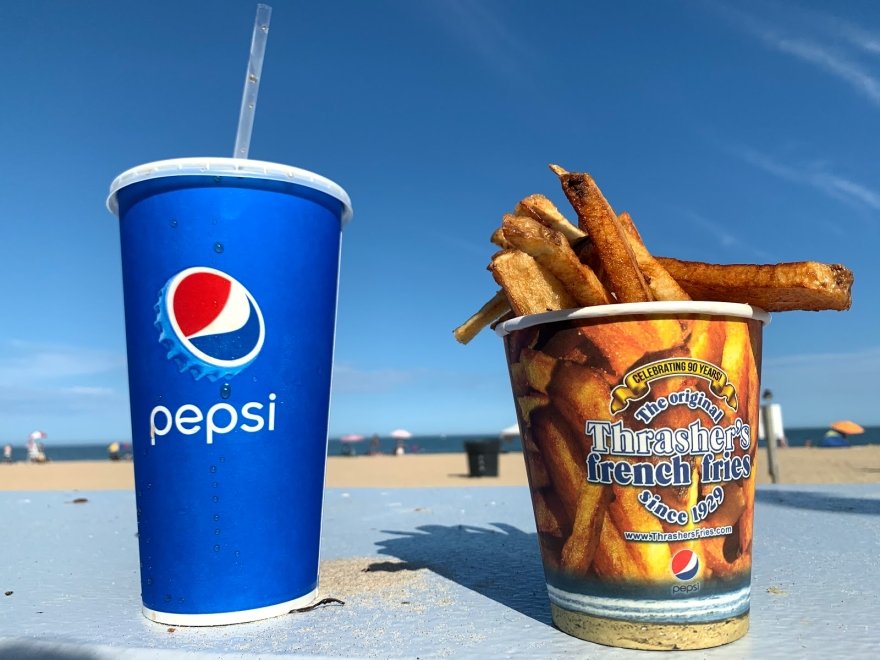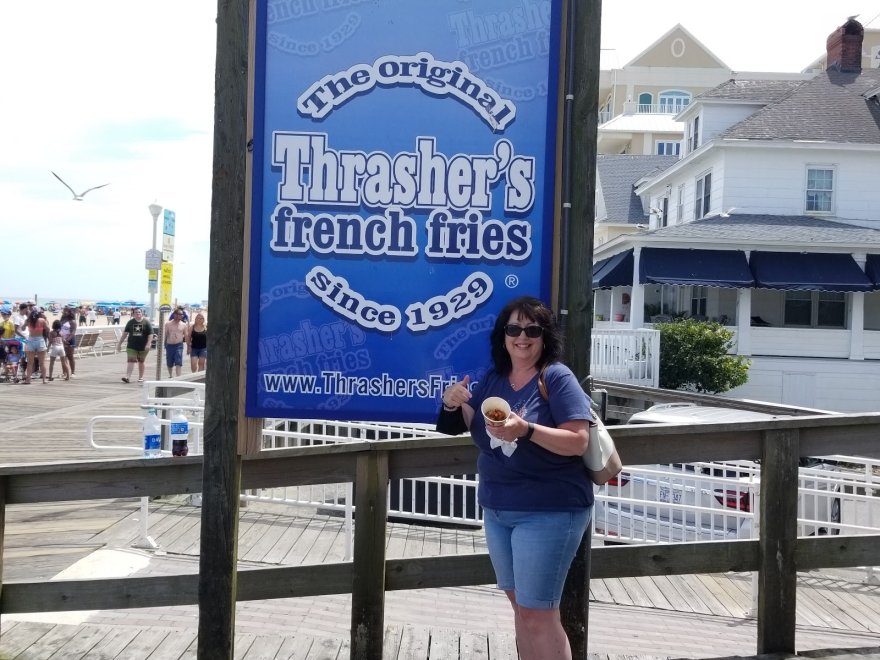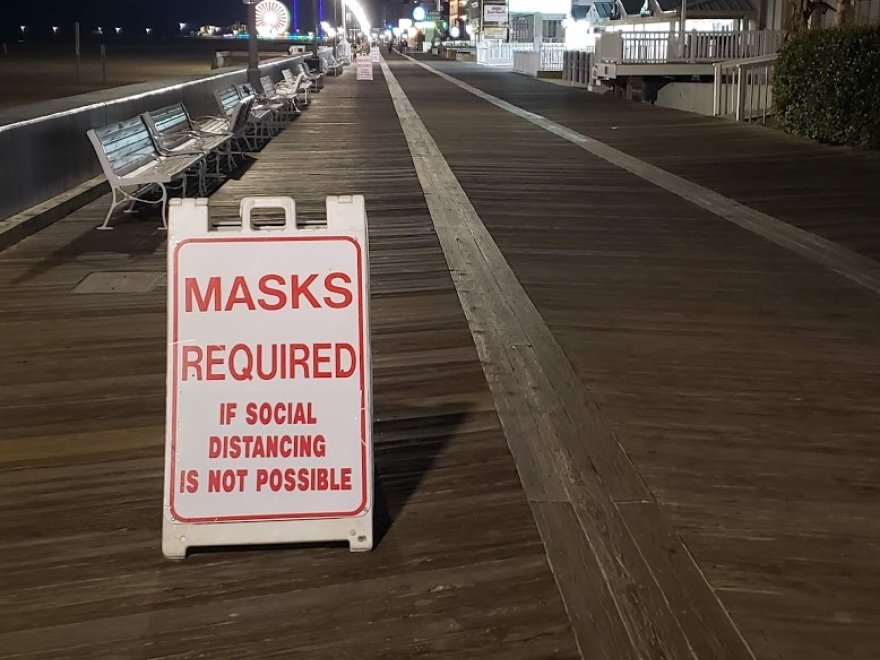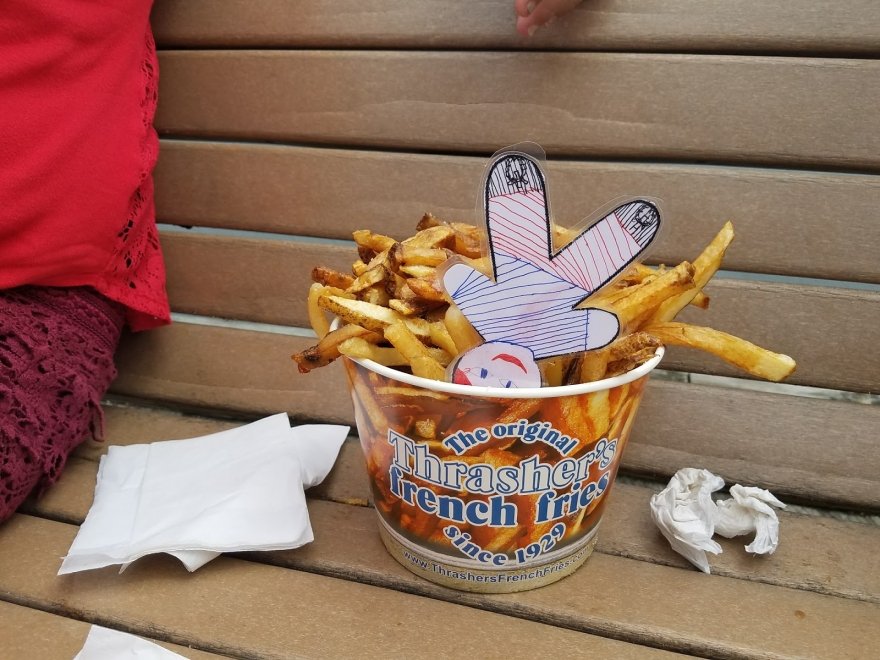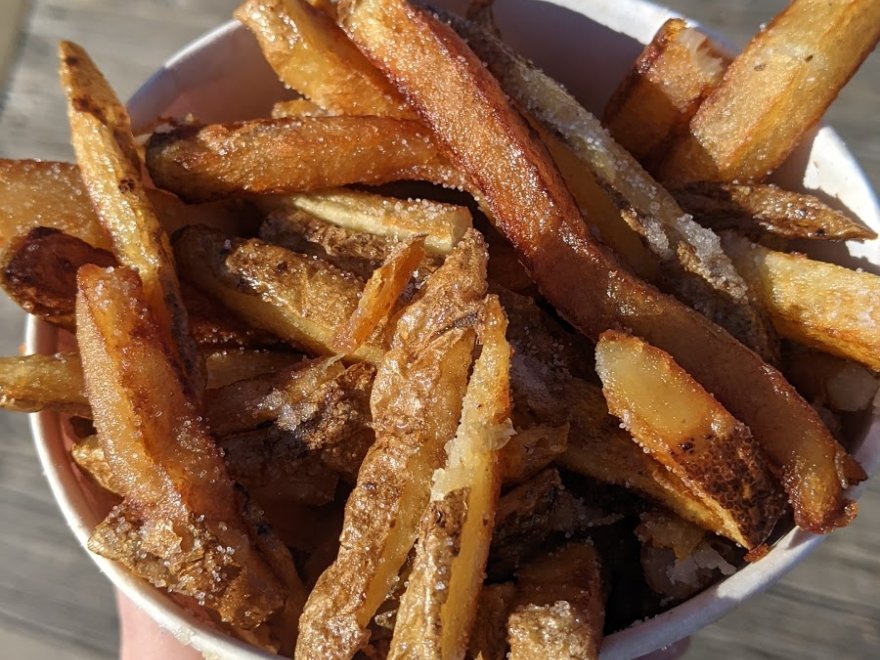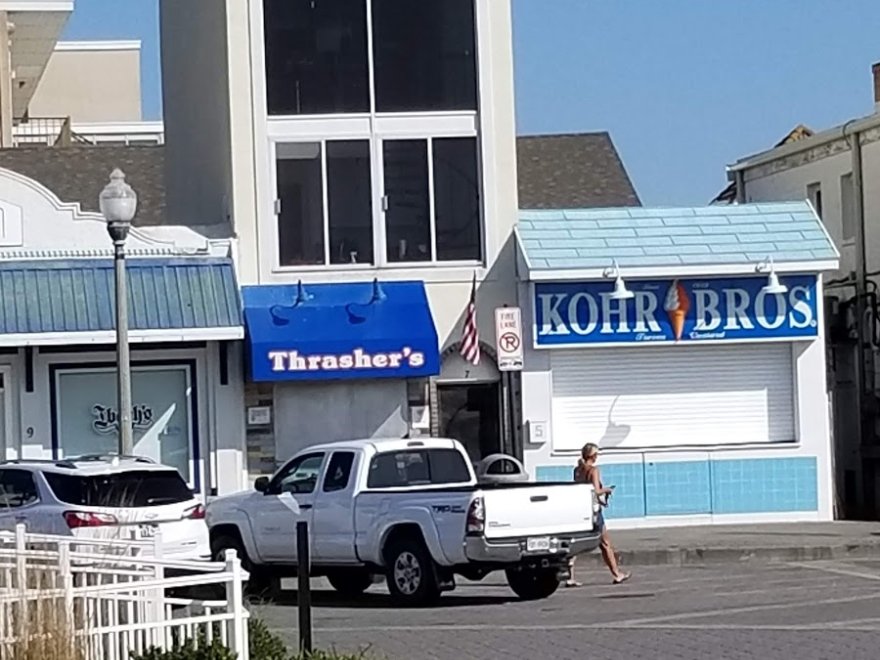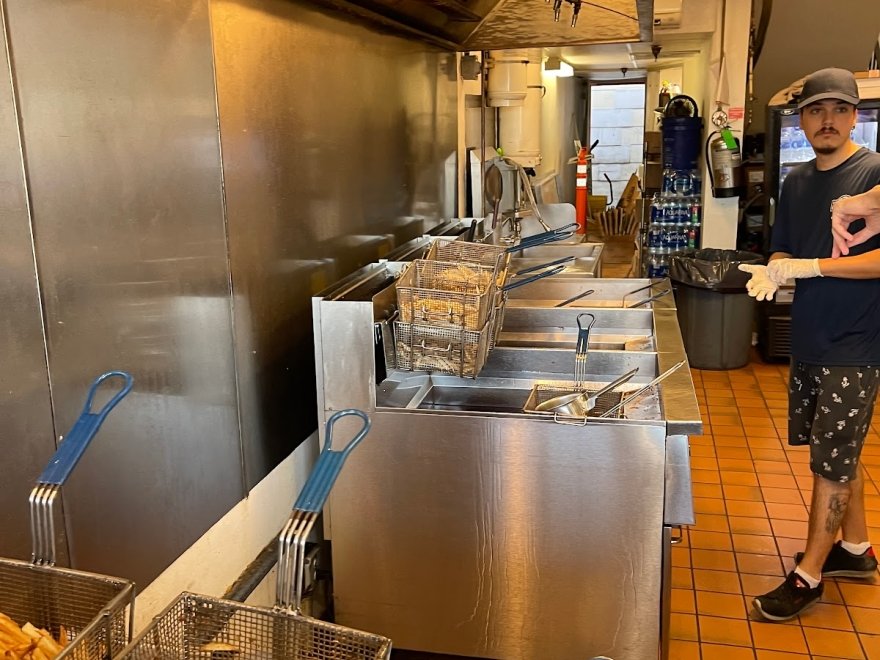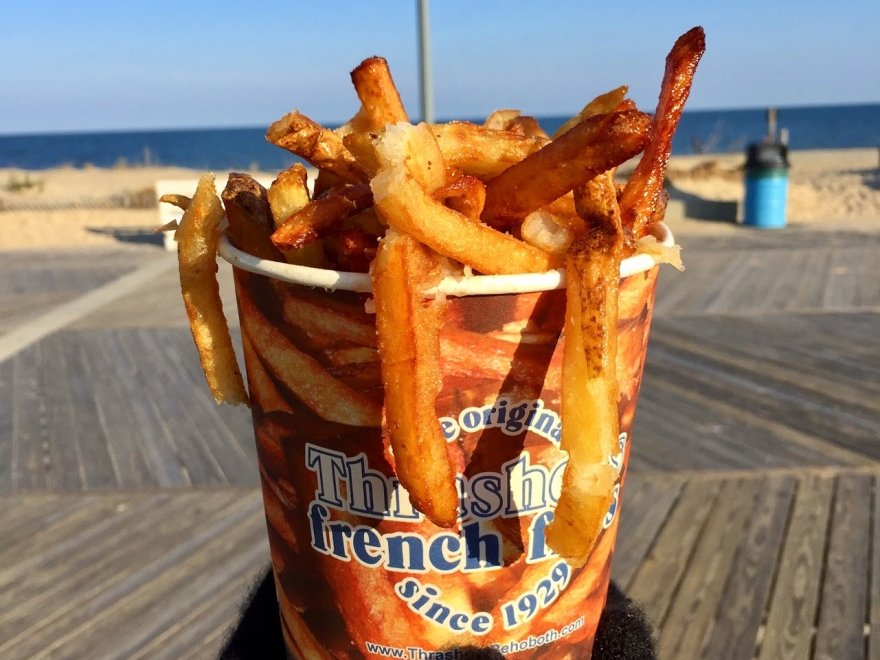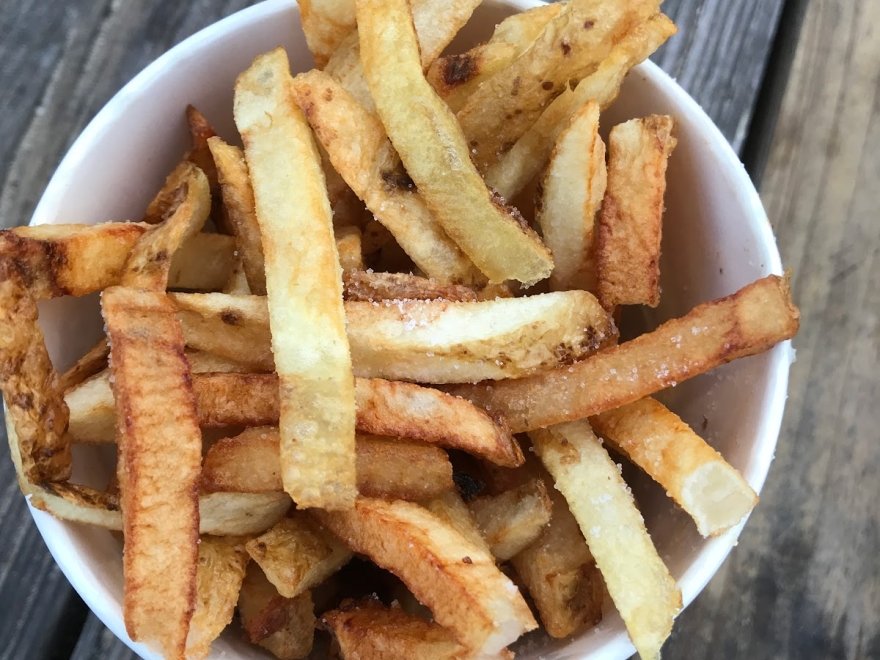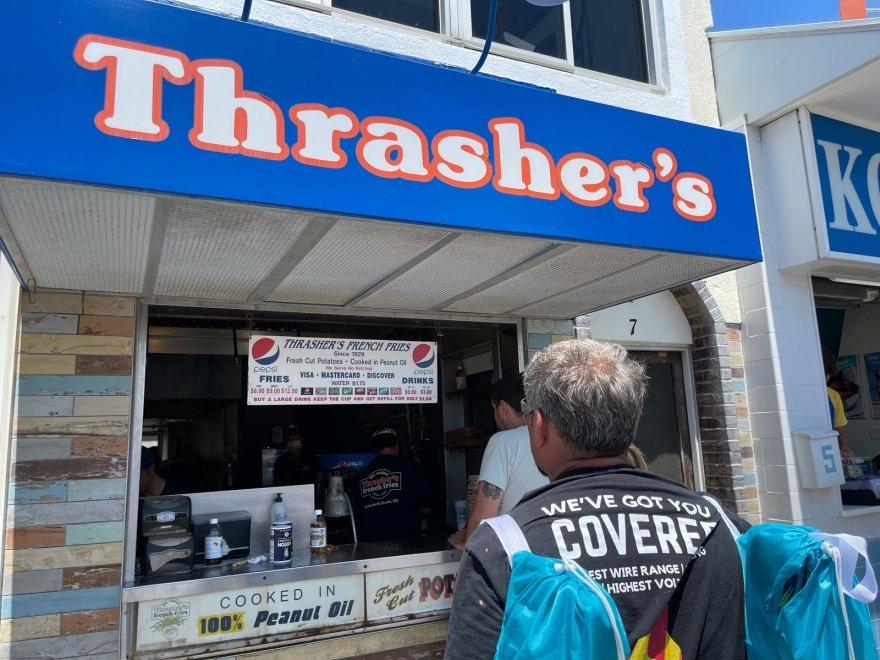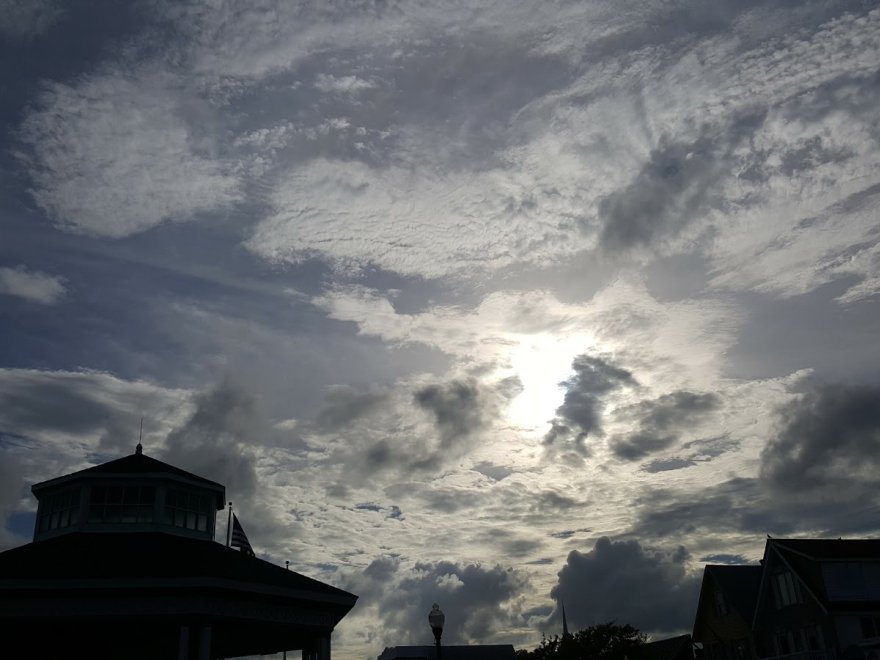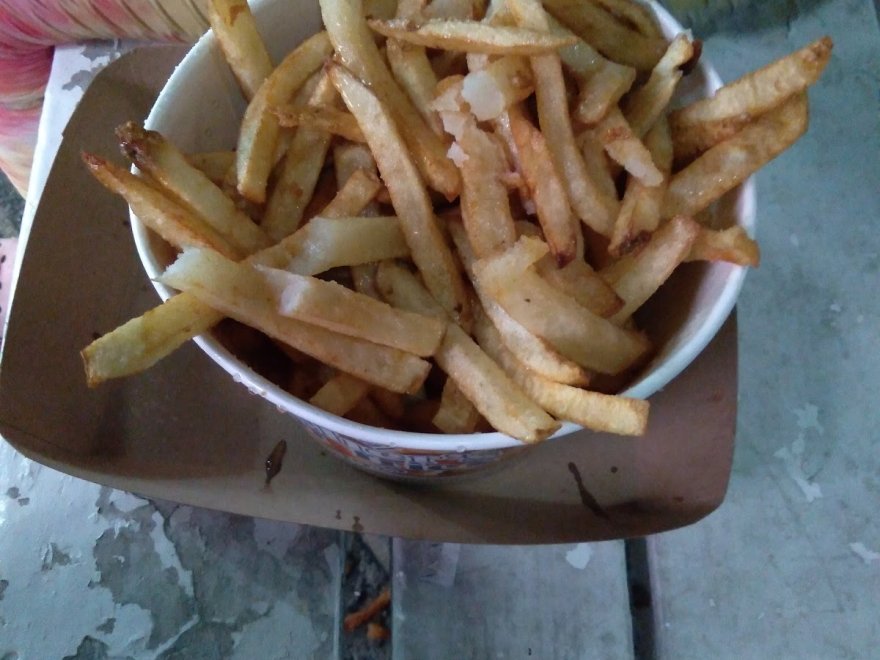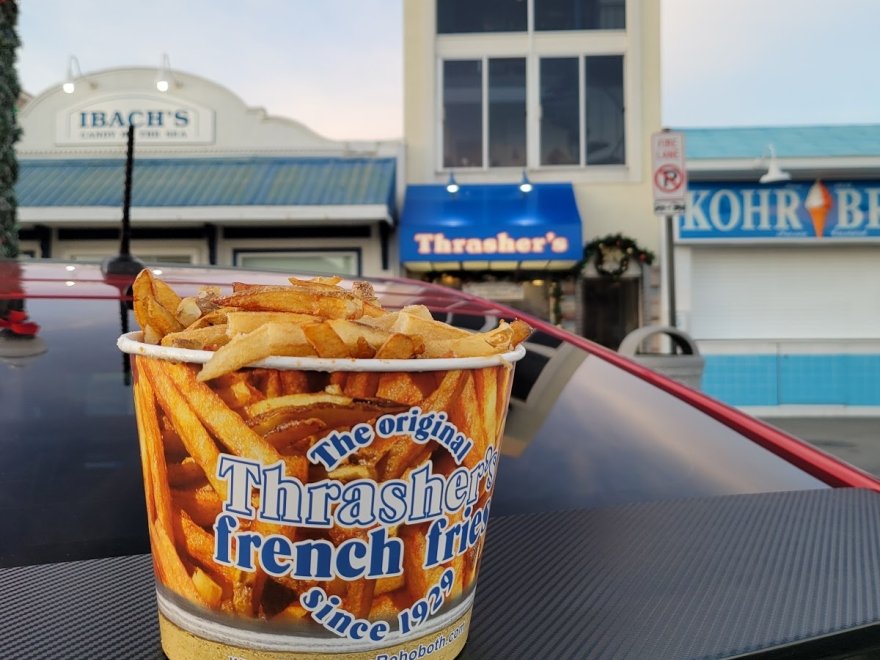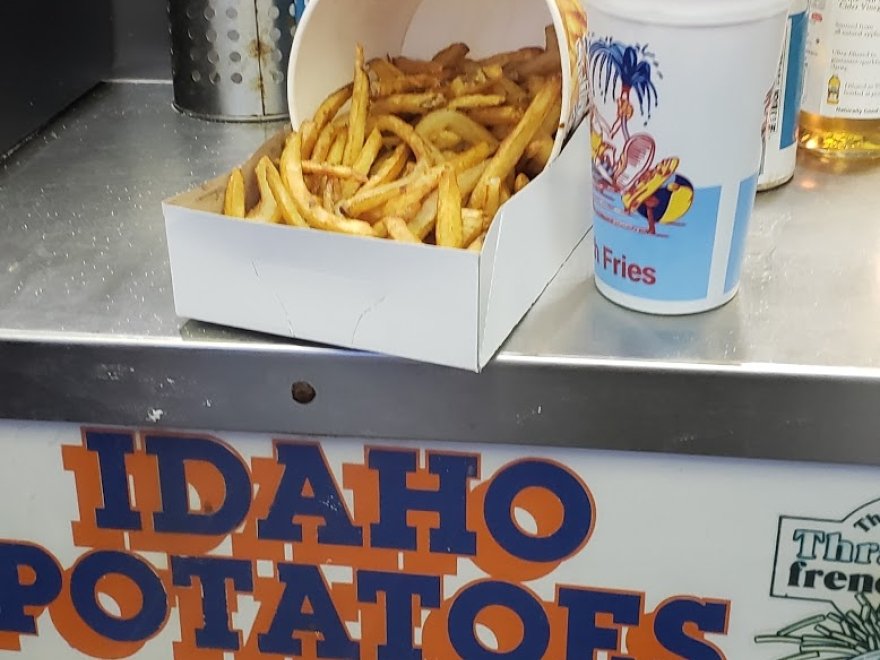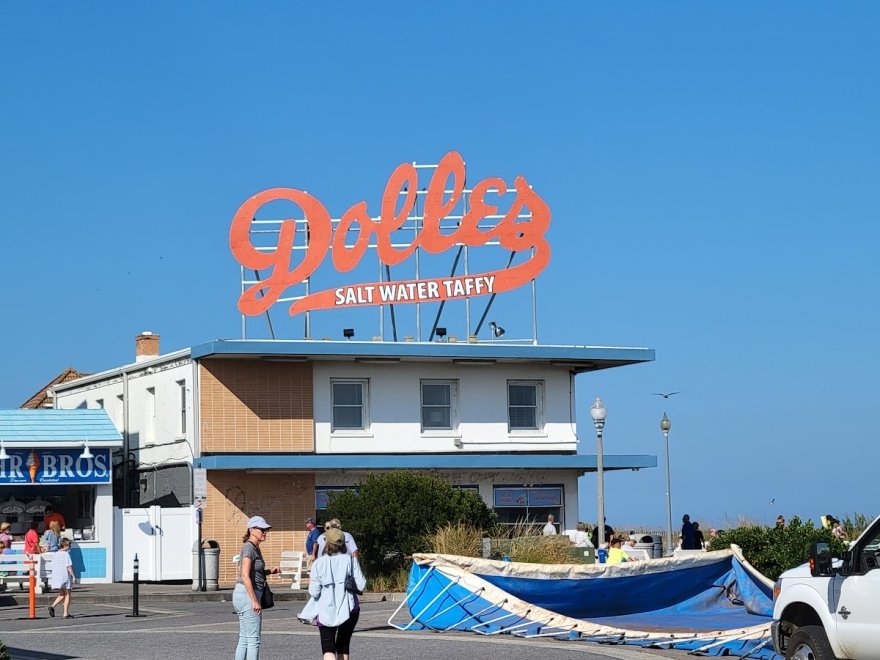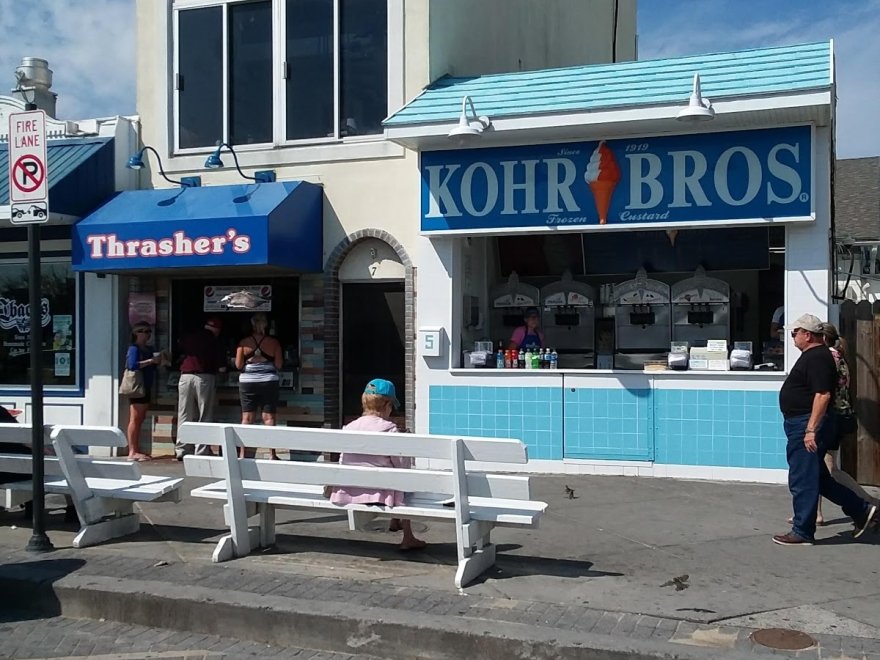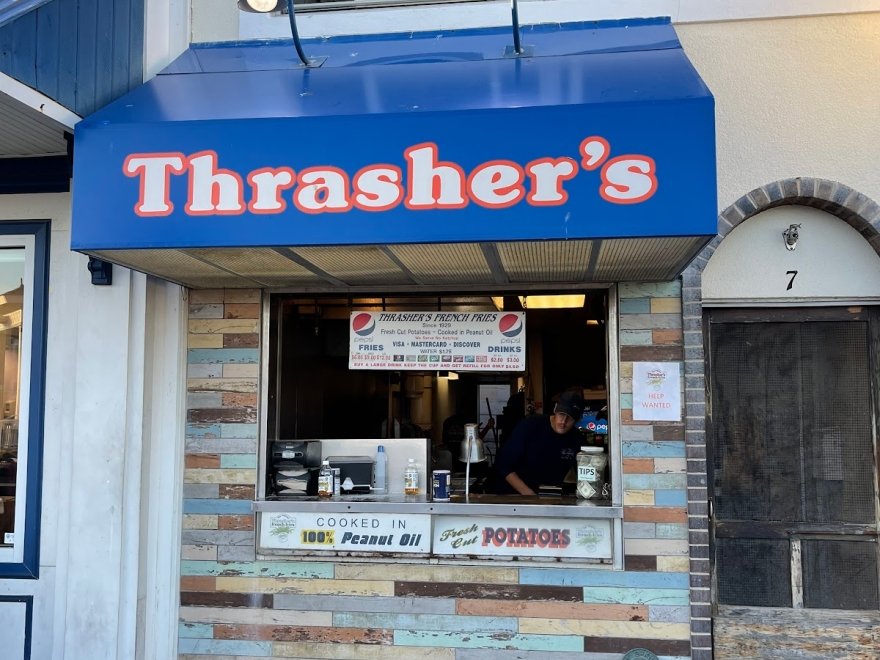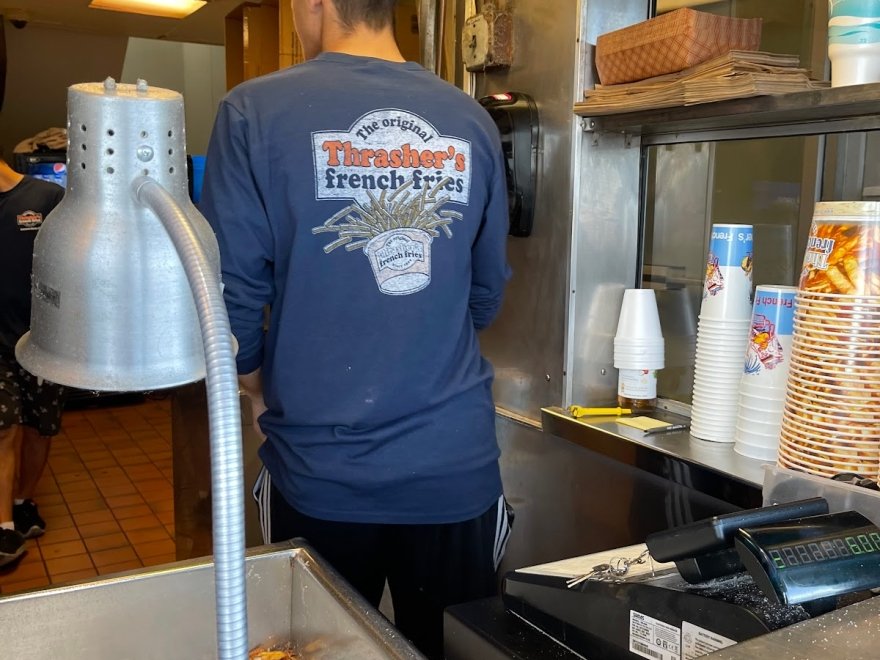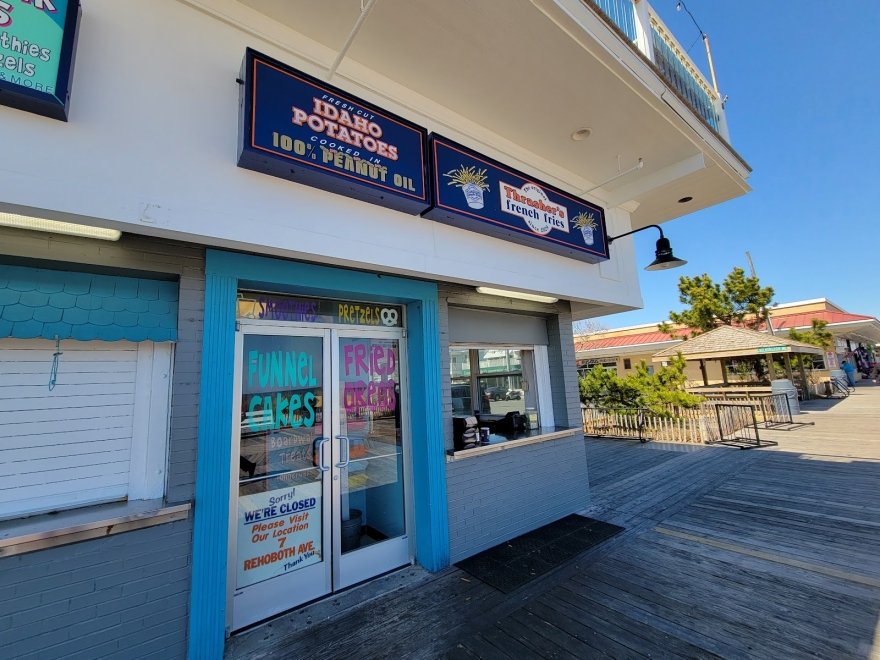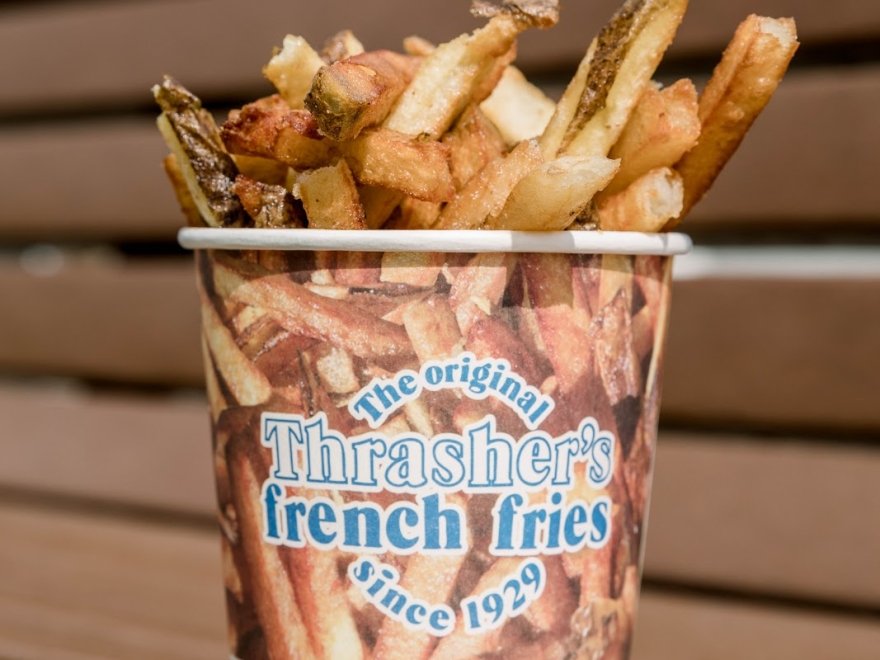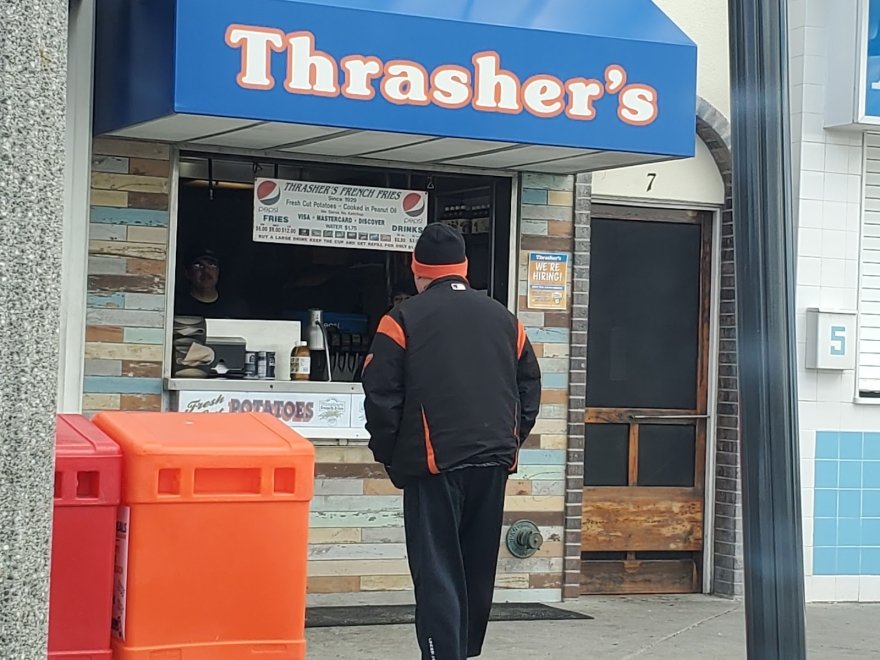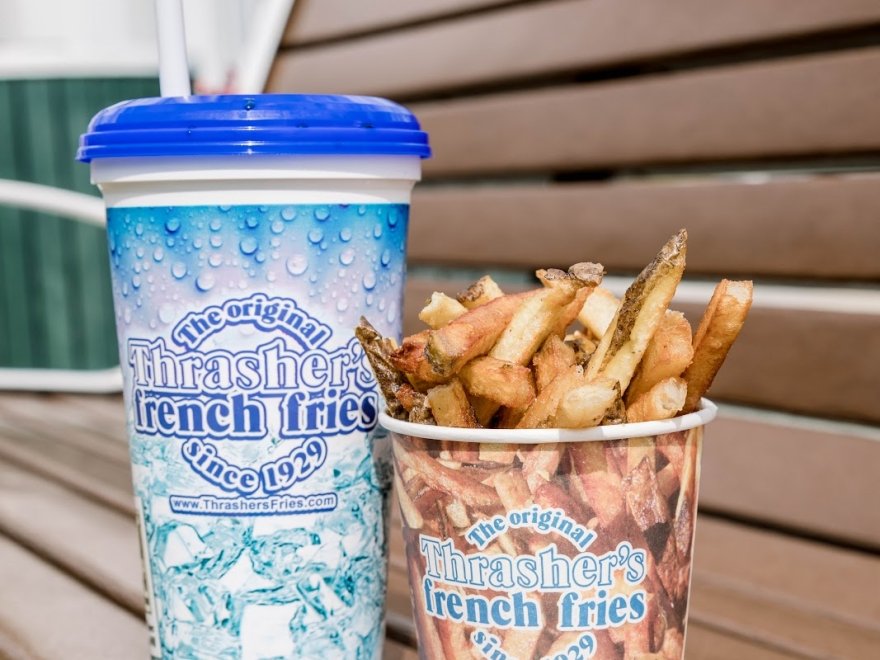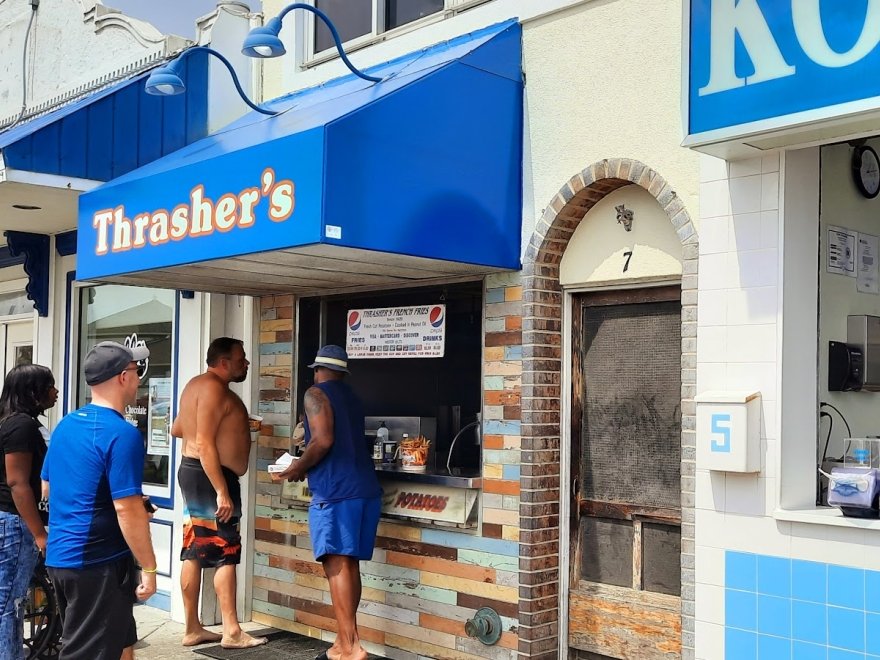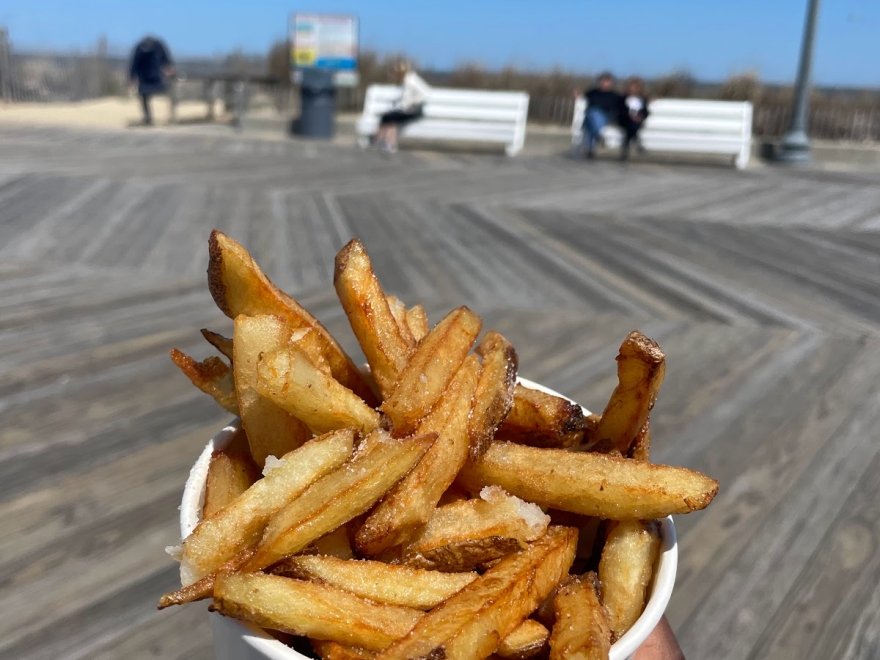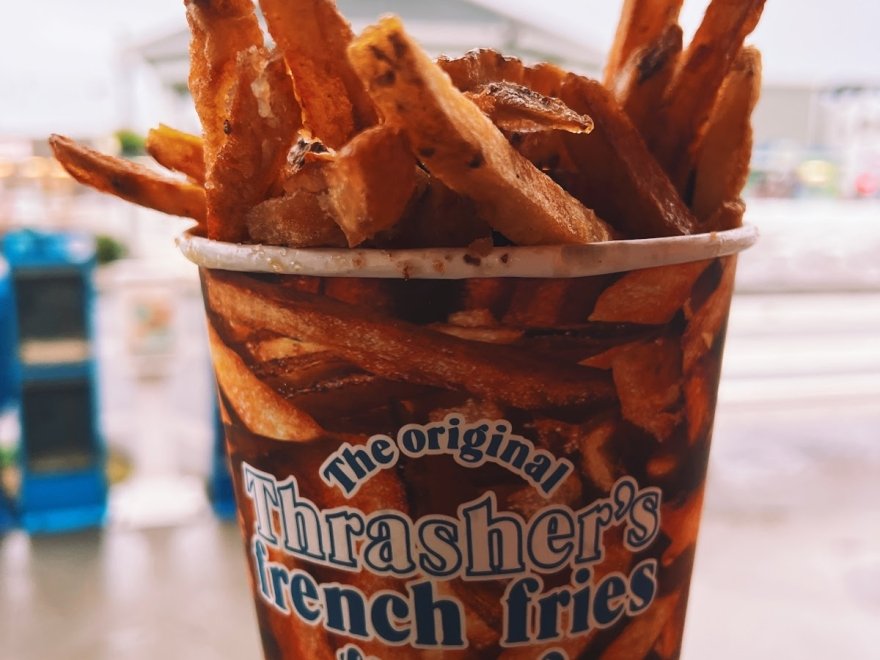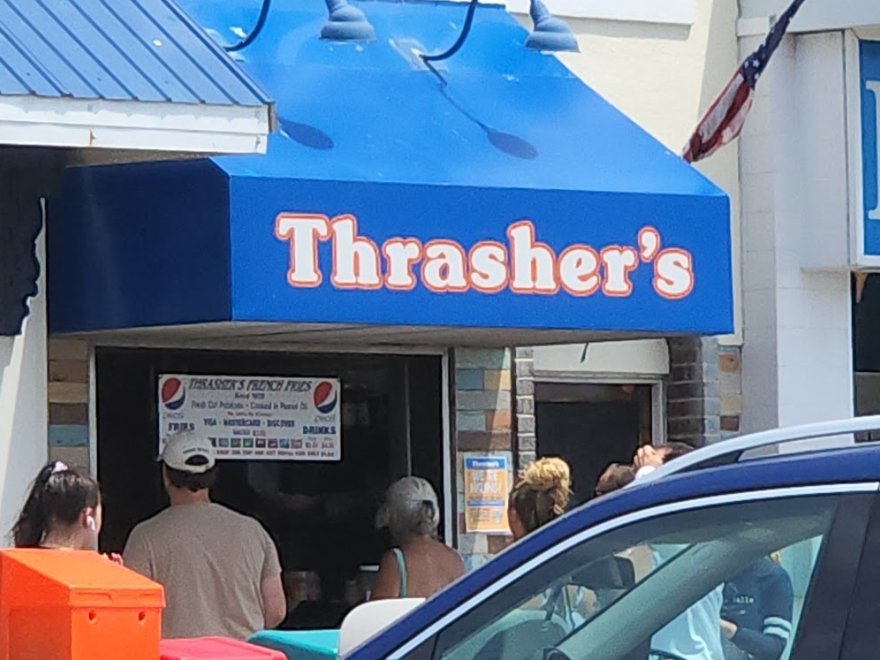 Thrasher's French Fries
0 miles
Hours 11:00 am - 10:30 pm
Sunday

11:00 am - 11:00 pm

Monday

11:00 am - 10:30 pm

Tuesday

11:00 am - 10:30 pm

Wednesday

11:00 am - 10:30 pm

Thursday

11:00 am - 10:30 pm

Friday

5:00 pm - 10:30 pm

Saturday

11:00 am - 11:00 pm
Enjoy the delicious fried potatoes of Thrasher's® without the lines of the Inlet location! Currently, there are three Thrasher's® boardwalk locations: the original, another at 2nd street, a third at 8th St., and a fourth location in Bethany Beach.
David Brooks : 5 on 7/13/2023 7:08 pm
Thrasher's fries are a Rehoboth tradition. Great taste, and a reasonable price.
Piece of advice, spring for the large soda. You'll get a souvenir cup and can refill for $1.50 as of July 10, 2023.
David Brooks
1689275336
Thrasher's French Fries
Joe H : 5 on 8/8/2023 1:02 pm
The best fries ever! This is just walk up service just off the boardwalk. No seating, just an order window, and then find an outdoor public bench to sit, or just walk around. These fries are amazing! Some of the best I've ever had. You won't be disappointed.

Locals tip: Do Not feed the seagulls! You'll regret it. Don't say you haven't been warned 😁
Joe H
1691499763
Thrasher's French Fries
Michael Skarupsky : 5 on 6/22/2023 3:55 am
Love Thrashers fries... a go to whenever we're at the beach in Delaware or Maryland... love standing in line with the smell and anticipating getting to the counter. Then adding just the right amount of malt vinegar 😋😋😋
Michael Skarupsky
1687406108
Thrasher's French Fries