True story…my husband is the middle of three children. His older and younger siblings always wanted to take family vacation at amusement parks; he just wanted to hike around outdoors and ride go karts. Needless to say, he was always outvoted and by his own account, he was a positive delight* on the family vacation he didn't want to take (*no, he wasn't).
It's a pity his family wasn't aware of Southern Delaware, a destination so packed with family-fun attractions that everybody's thirst for thrills, the outdoors, and even a few chills would have been abundantly met. Discover 17 fabulous family attractions in Southern Delaware that will keep your entire family smiling from the word 'go'.
1. Venture onto Pirates of Lewes Expeditions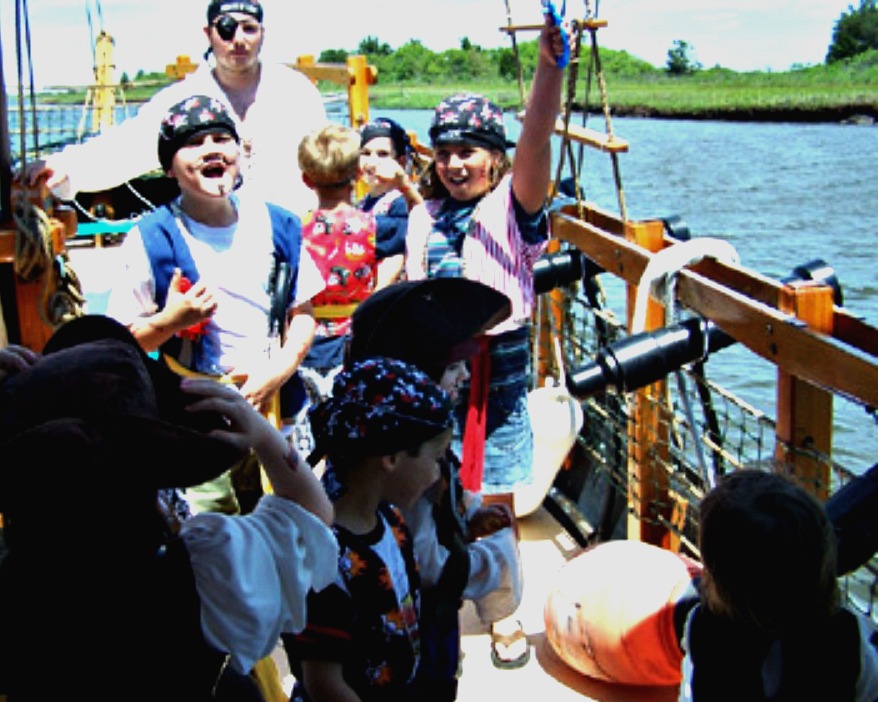 Shiver some timbers on the Pirates of Lewes Expeditions pirate ship charter. Grab your eye-patches and swords and get ready for a swashbuckling high seas adventure where you'll learn about local Lewes pirate history and the legends of Black Beard, Blue Skin, and Captain Kidds' buried treasure. Everyone will get into character by taking the Pirate oath and will then work together as a team to follow the map to unearth sunken treasure and to defend the Sea Gypsy from Pete the Pirate.
2. See Seasonal Movies on the Sand at Dewey Beach and Bethany Beach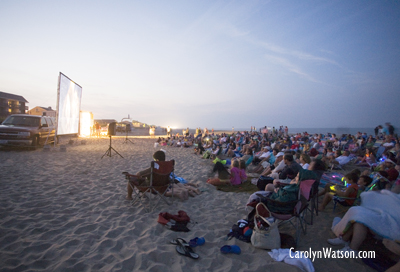 During the summertime, Southern Delaware, which is located along the Atlantic Ocean, is the place to be. On Monday nights, Dewey Beach has free movie nights. Films are family-friendly (last year, a few picks included Minions, Descendants, Tomorrowland, Aladdin and The Lego Movie). Meanwhile, Bethany Beach's Movies on the Bandstand summer cinema series takes place on Friday nights off of Garfield Parkway. These flicks might strike a chord with slightly older families. National Treasure, Back to the Future, and Up were three from the 2016 September itinerary.
3. Have a Little Old Fashioned Funland Experience on the Rehoboth Beach Boardwalk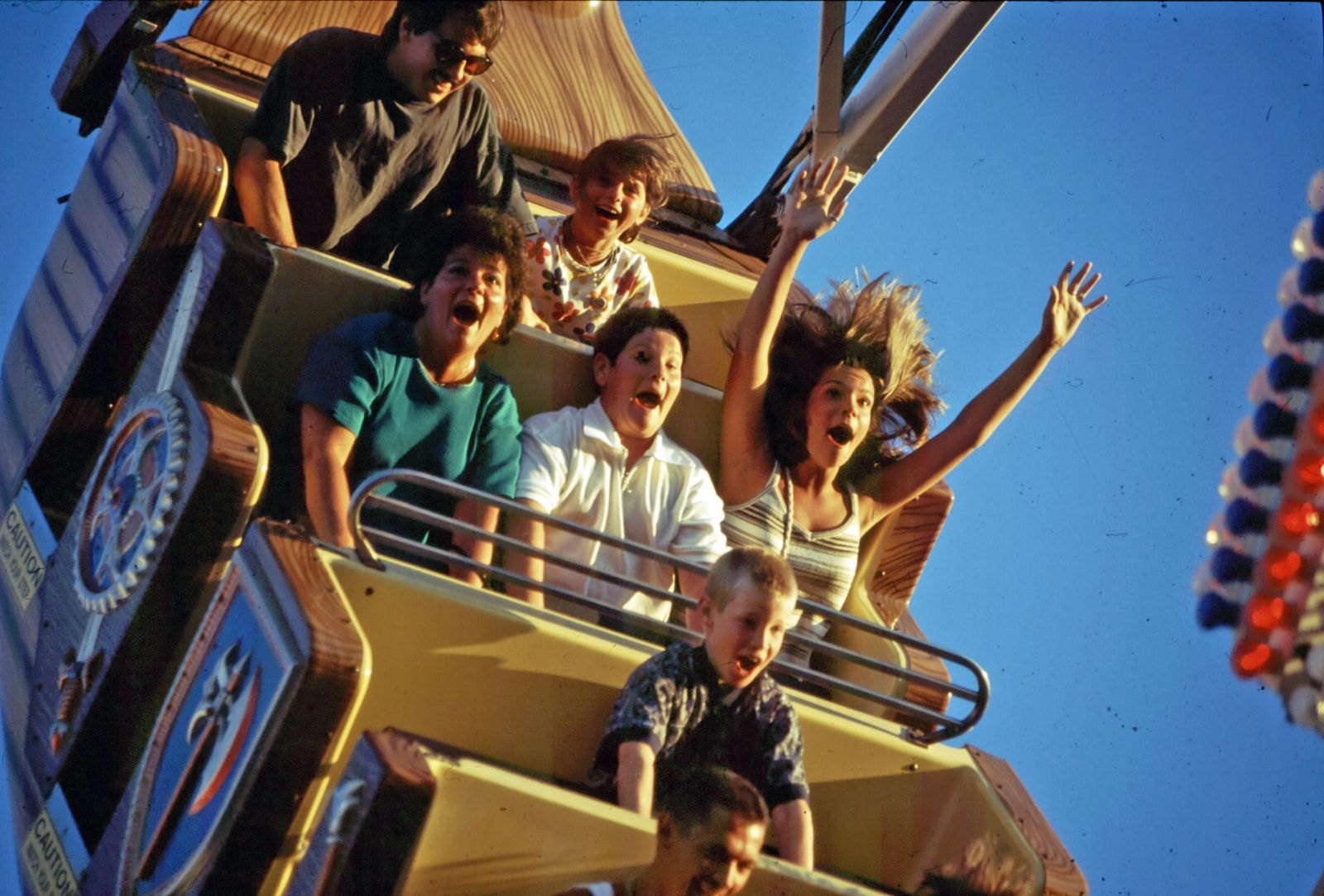 Think beach boardwalk and cotton candy and carnival rides and beachfront views and…you've got the idea. Take a step back into a nostalgic period of time (that would've no doubt delighted my siblings-in-law to no end on family vacations) and indulge in the whirling, twirling delights of Funland located on the Rehoboth Beach Boardwalk.
4. Swing Over to Jungle Jim's in Rehoboth Beach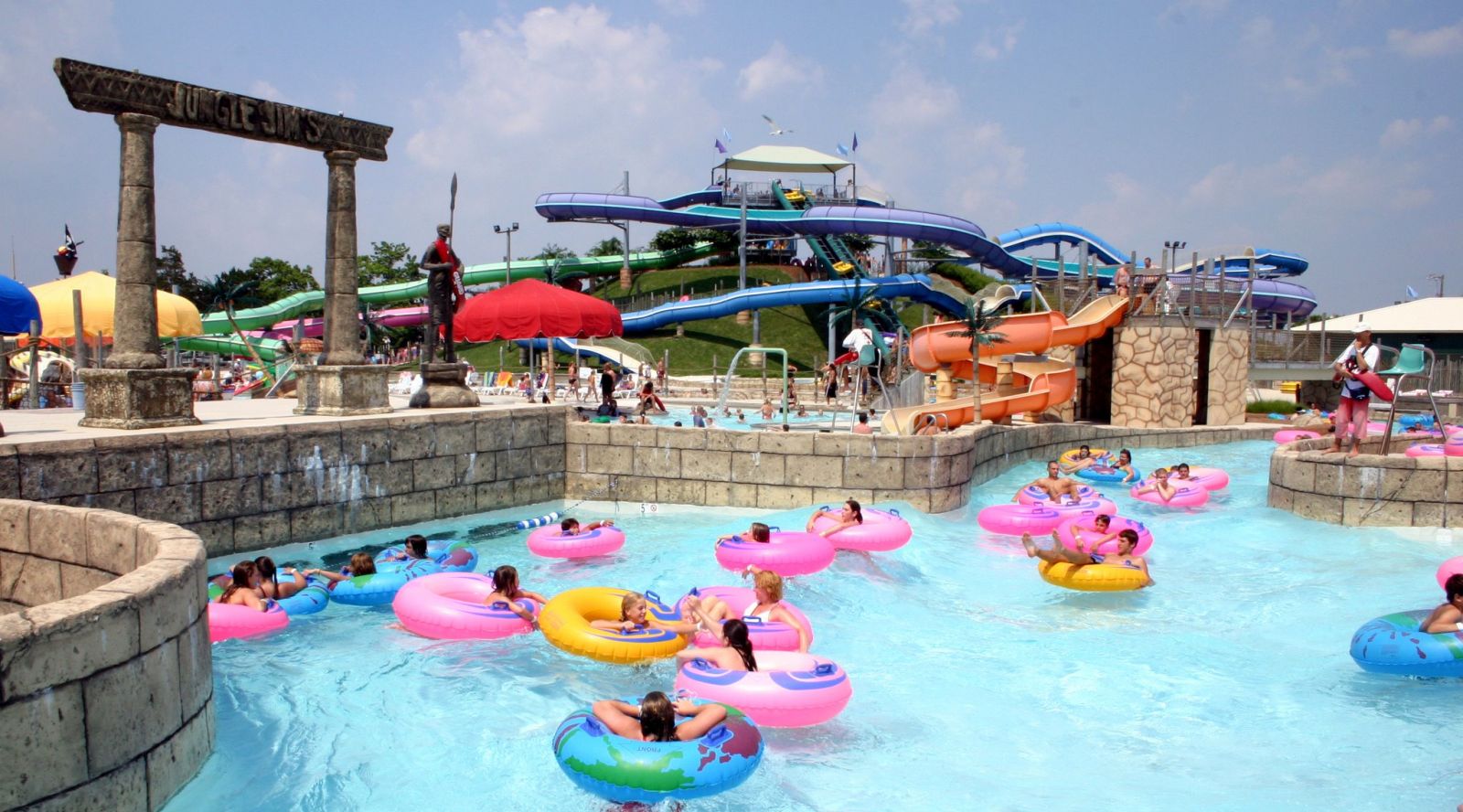 While visiting Rehoboth Beach during summer months, swing over to Jungle Jim's to enjoy the thrilling waterpark of colorful tube slides, bumper boats, and more. Dry off and warm up with a game of miniature golf at the tropical-themed wet and wild amusement park (even my husband's childhood self would've loved Jungle Jim's!).
5. Have Nothing "Putt" Fun at Shell We Golf in Rehoboth Beach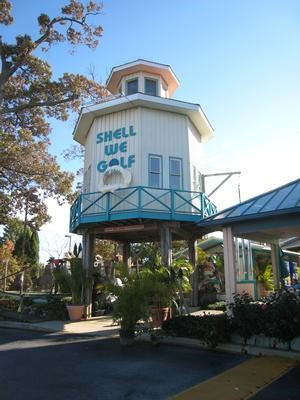 Also located in Rehoboth Beach is the unique Shell We Golf course. Not only does the family get to engage in a challenging game of golf in a lush, tropical setting, but you also learn about shells. Make sure to pay homage to the Sea Shell Shop where you can get a sample of homemade fudge (a definite crowd pleaser).
6. Stroll and Collect Shells at Delaware Seashore State Park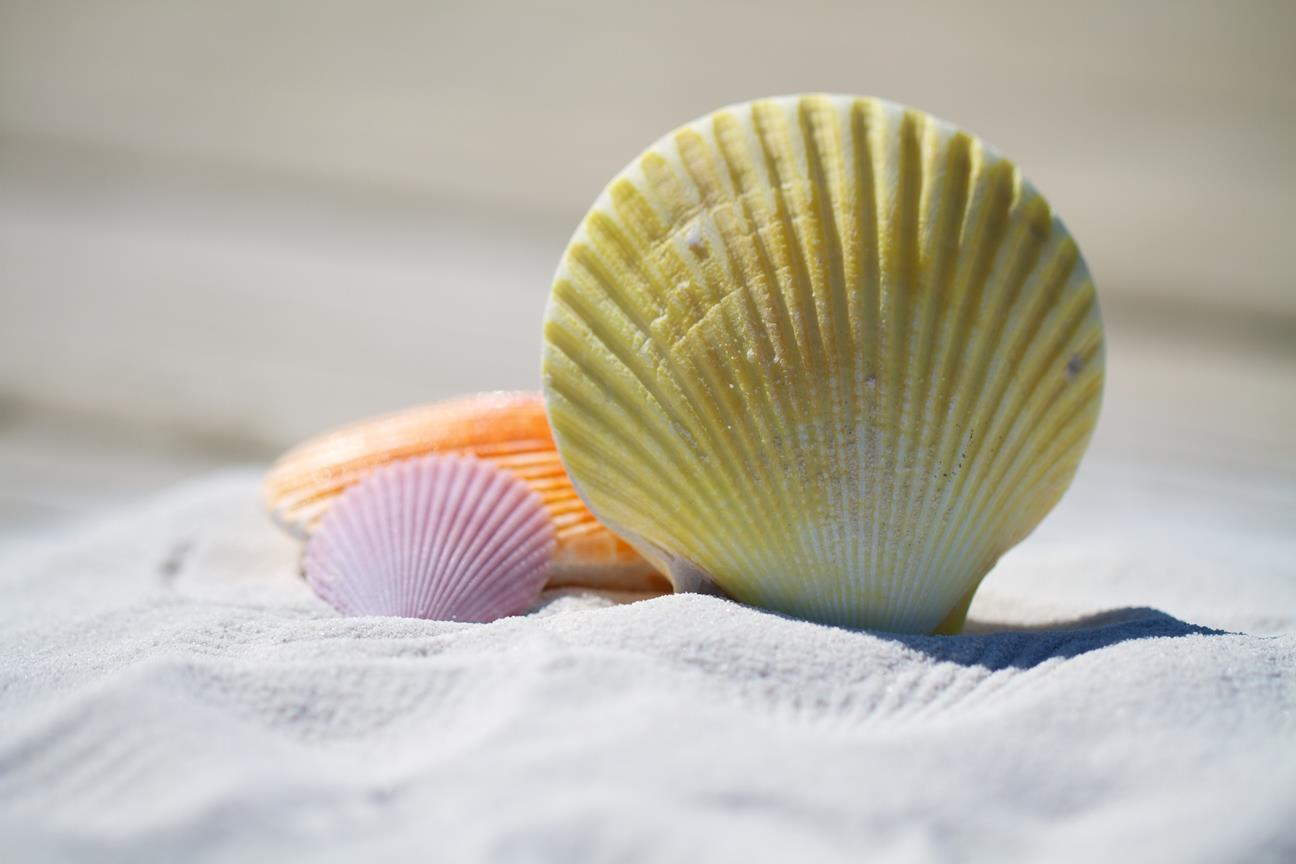 Before you leave the Rehoboth Beach area, make sure to visit the Delaware Seashore State Park, which comprises six miles of ocean and bay front shoreline. You can swim, fish, boat, stroll, surf, sail, or simply sun on this stretch of historic coastline where two large stone jetties were established in 1939 to stabilize the Indian River Inlet.
7. Roll in for a Bite at Lefty's Alley & Eats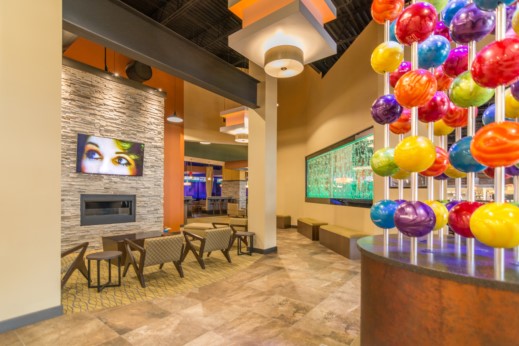 If you love to eat, bowl, and play laser tag all in one place (or if you're just now realizing that all of those things in one place is brilliant), then Lefty's Alley & Eats is the family's place to game, gather, and dine (trust us, no one is complaining here).
8. Zip over to the Georgetown Speedway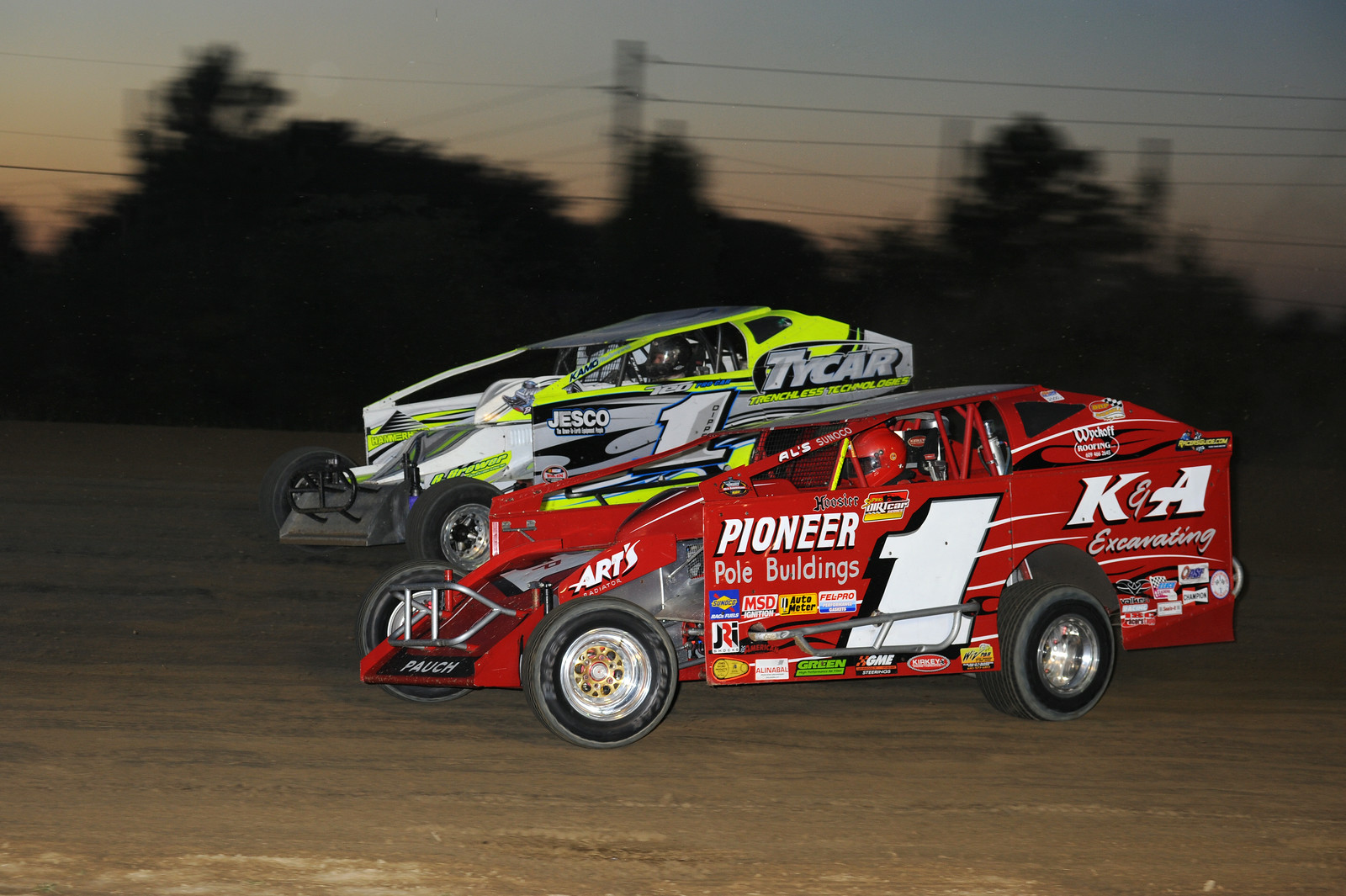 Fast cars equal family fun. Everyone can pile into the grandstands with a snack and a bet for whose going to be the best (by that we mean betting the next round of nachos against each other to keep it family friendly…and legal). No matter how you spend your time at The Georgetown Speedway, it's a total rush to watch these speed racers doing what that they do best!
9. Splash into the Thunder Lagoon Waterpark on Fenwick Island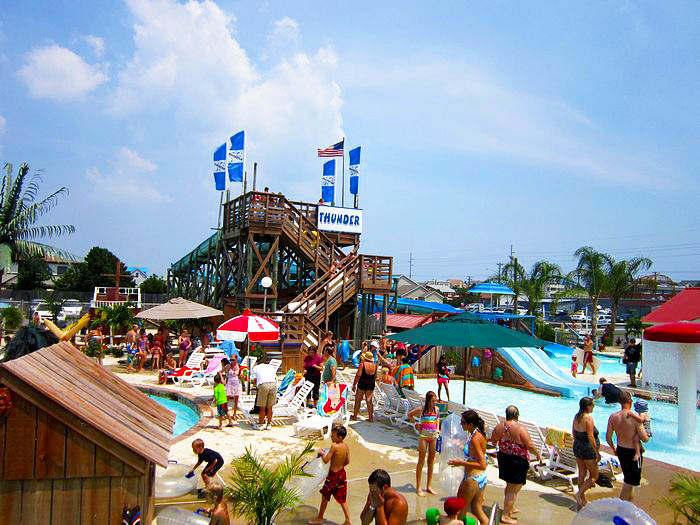 Double tube rides, lazy rivers, and swirling water slides are things summer fun family memories are made of, which is exactly why you should make it a point to head to Fenwick Island and visit the Thunder Lagoon Waterpark. Fun under the sun is guaranteed.
10. Pop onto the Scene at the Dickens Parlour Theatre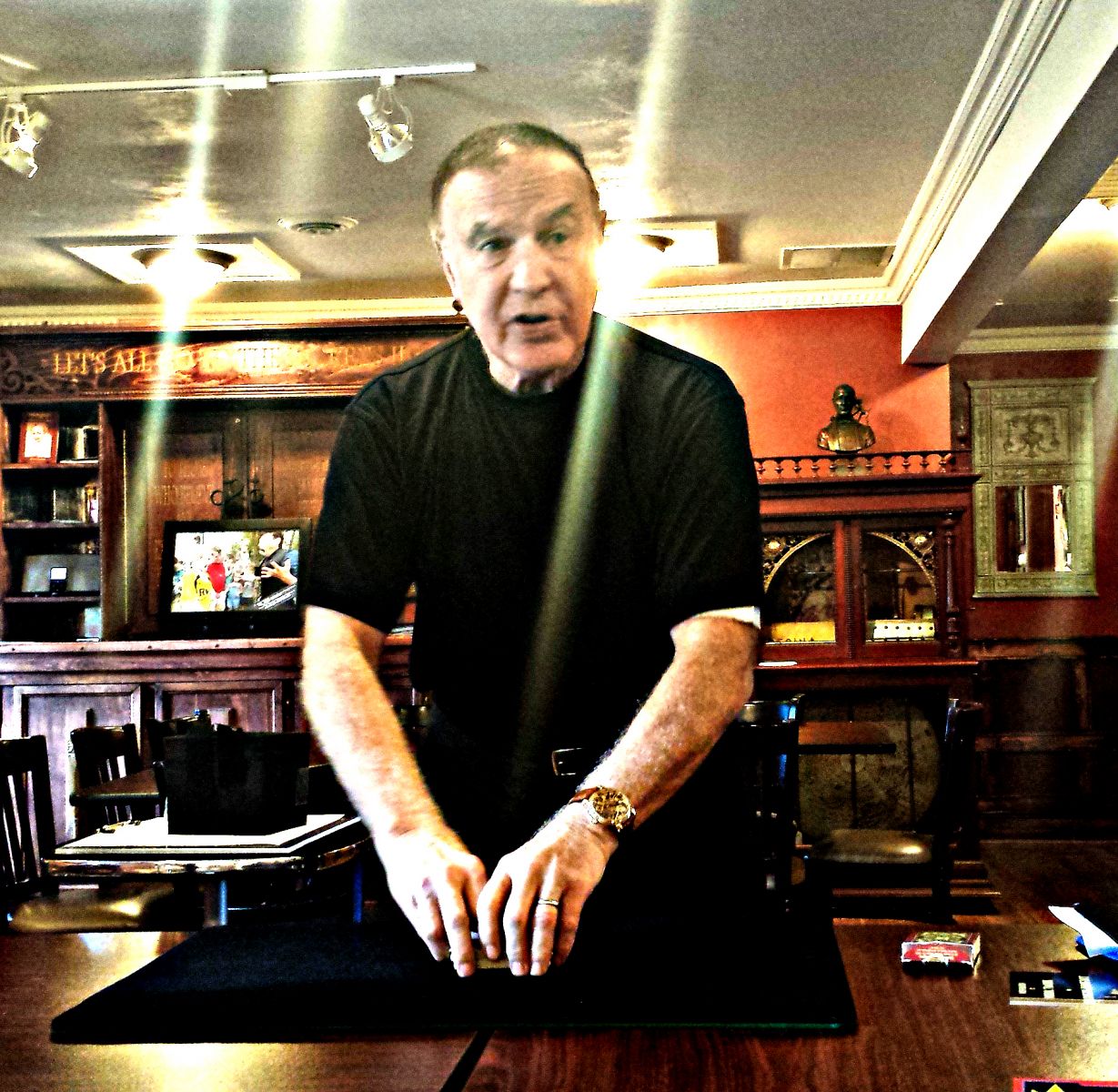 Note: Dickens Parlour Theatre is currently under construction and is anticipated to re-open at their new location by the end of 2021.
Love the arts? Love culture? Love magic shows? If so, then the Dickens Parlour Theatre located in Ocean View at the Good Earth Market Complex is your ticket to magic. Literally. World class magicians appear nightly during the summer and weekly during the off season at the Dickens Parlour Theatre. Poof! Have fun!
11. Dare to Discover History at Fort Miles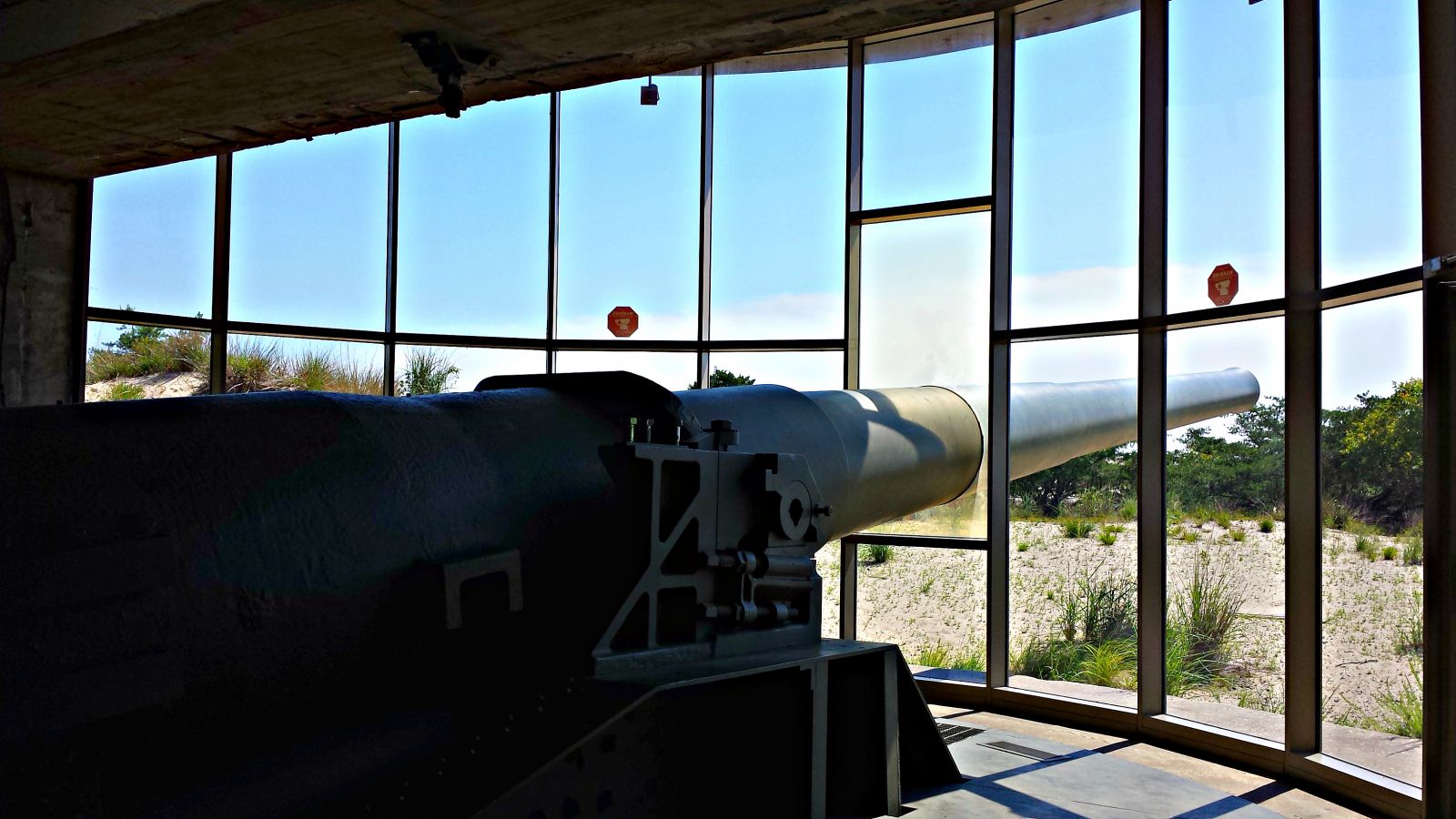 Located in today's Cape Henlopen State Park, Fort Miles was one of the U.S.'s key coastal defense locales during World War II. A feature on the National Register of Historic Places, Fort Miles was a well-defended haven of defense. She was laden with artillery, mines, and searchlights when her nation needed her the most. Discover what brought an end to the Fort's service as well as other interesting historical facts about this fascinating site.
12. Explore Cape Henlopen State Park at Lewes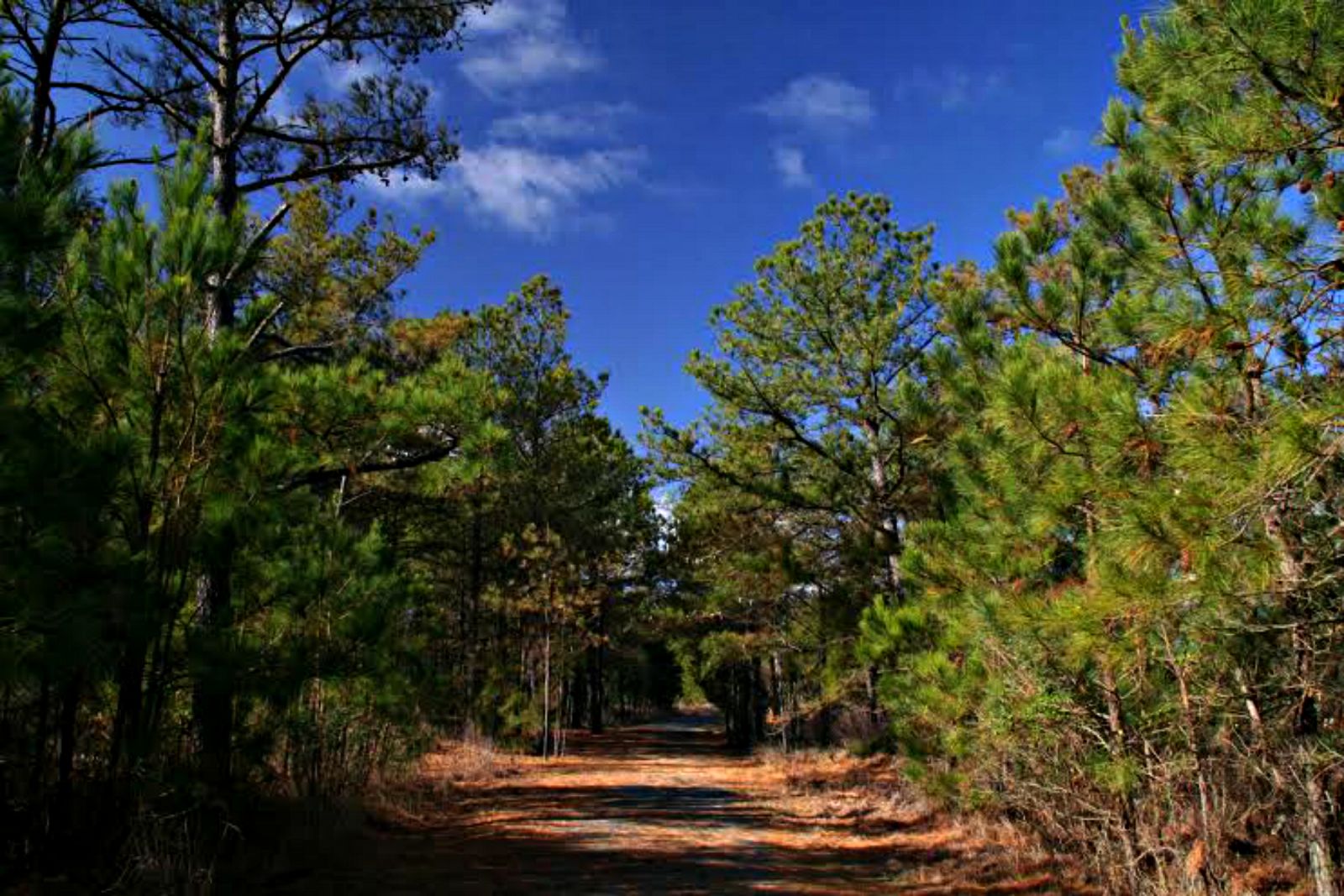 While visiting Fort Miles, make sure to take advantage of the natural splendor at Cape Henlopen State Park. There's beach access for sightseeing, strolling, and sunbathing. During the summer between Memorial Day and Labor Day, there's a lifeguarded swimming beach that also has a modern bathhouse for convenience, food concession, beach umbrella rentals, and more. Beyond the beach there's a picnic pavilion, a disc golf course, basketball courts, and areas for hiking and sight seeing. Check the calendar for family-fun annual talks, tours, and lectures, and events like the Kite Festival and the Halloween Fantasy Trail.
13. Paddle around Trap Pond State Park in Laurel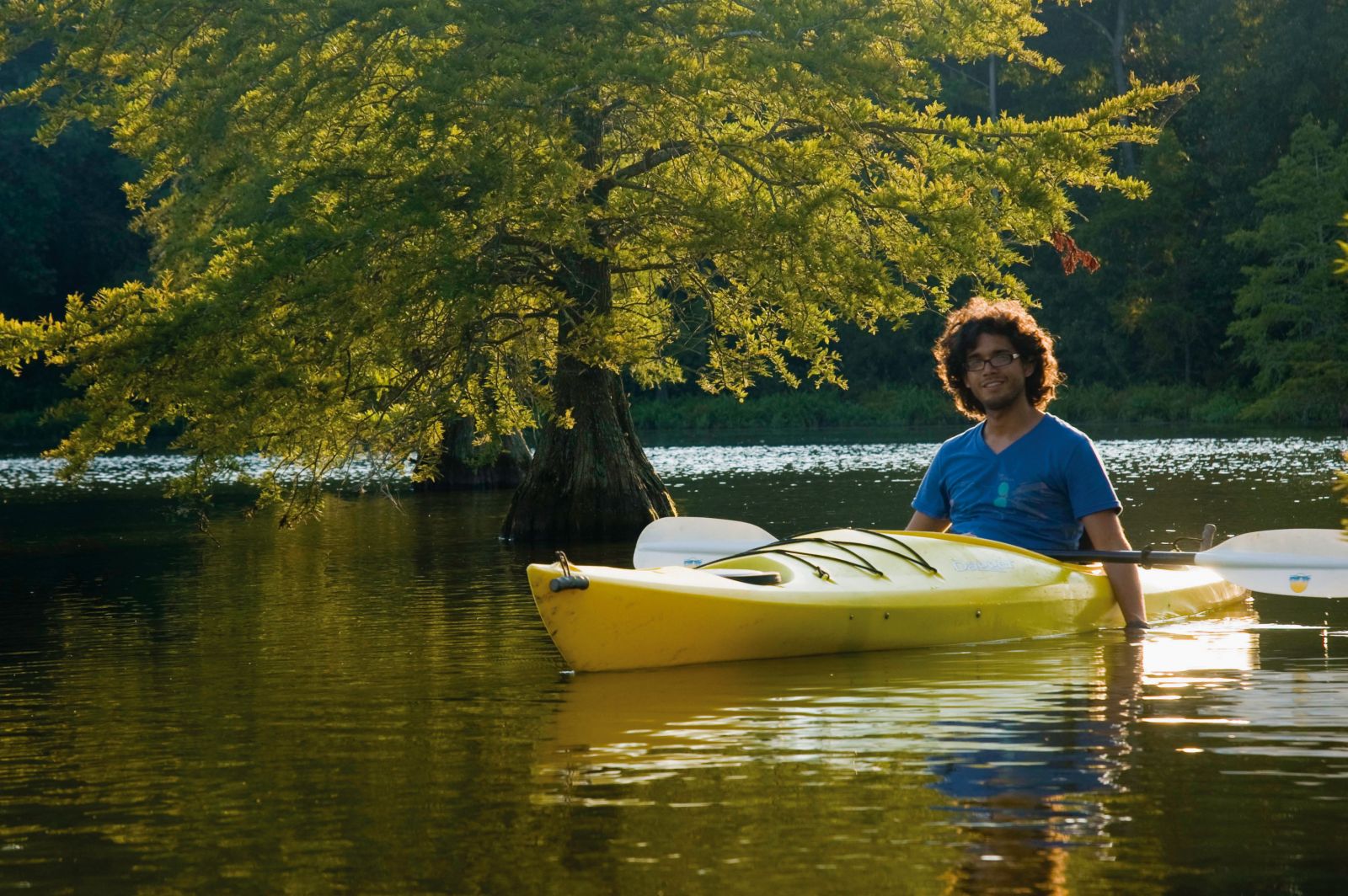 Families that like being outdoors can't miss this unique cypress swampland created in the late 1700s due to the need to power a baldcypress sawmill. Now a conservation area, Trap Pond became a state park in 1951. You can hike around this beautiful wetland forest, or, during the summer season, row, pedal boat, canoe, or kayak to experience flowering plants, native animals, and various bird species. Between Memorial Day and Labor Day, you can tour the baldcypress on a narrated pontoon boat tour. Seasonal fishing is also permitted. Picnic, horseshoe, volleyball, and other recreational fun can be had at the park. Make sure to swing by the Baldcypress Nature Center for information and programs.
14. Learn & Discover with Cape Water Tours & Taxi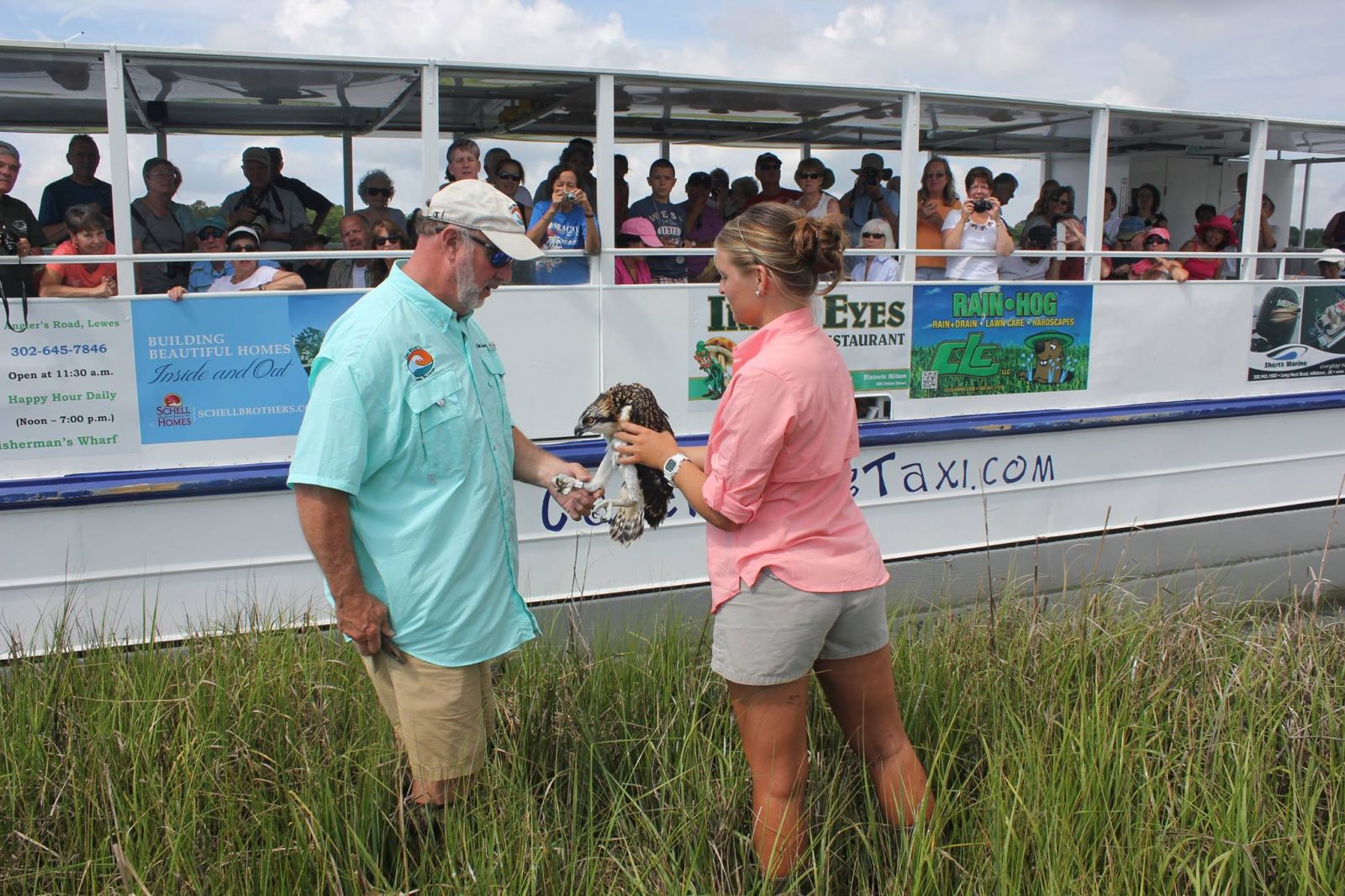 Cape Water Tours & Taxi gives everyone in the family the chance to kick back and relax for a while. The eco tours give everyone a unique panoramic view of Southern Delaware's waterways. See the shorelines, the marshlands, and local ecosystems. Learn about local history as well. There are several types of cruises to choose from including Lewes Eco Tours, a Fireworks Cruise, a Live Music Cruise, a "You Define It" charter of your choosing, and more!
15. Celebrate Togetherness at Family Fun Festivals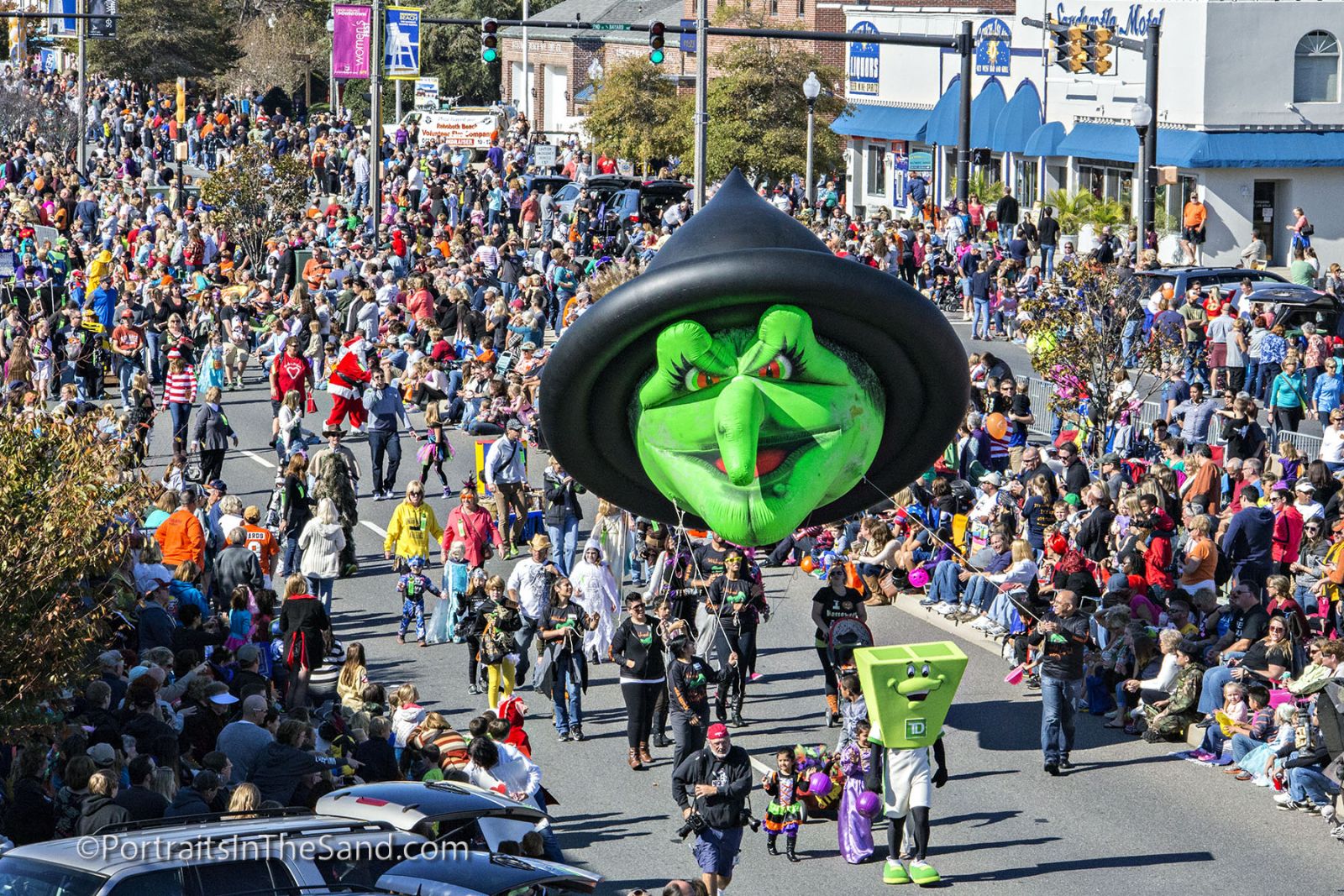 From The Great Delaware Kite Festival and the Nanticoke Indian Powwow to the Sea Witch Halloween & Fiddler's Festival, Southern Delaware hosts a lot of family fun festivals (seriously…a lot). It's a great way for you and your family to spend time together while experiencing the sounds, sights, and flavors of Southern Delaware culture.
16. Wander to Winter WonderFEST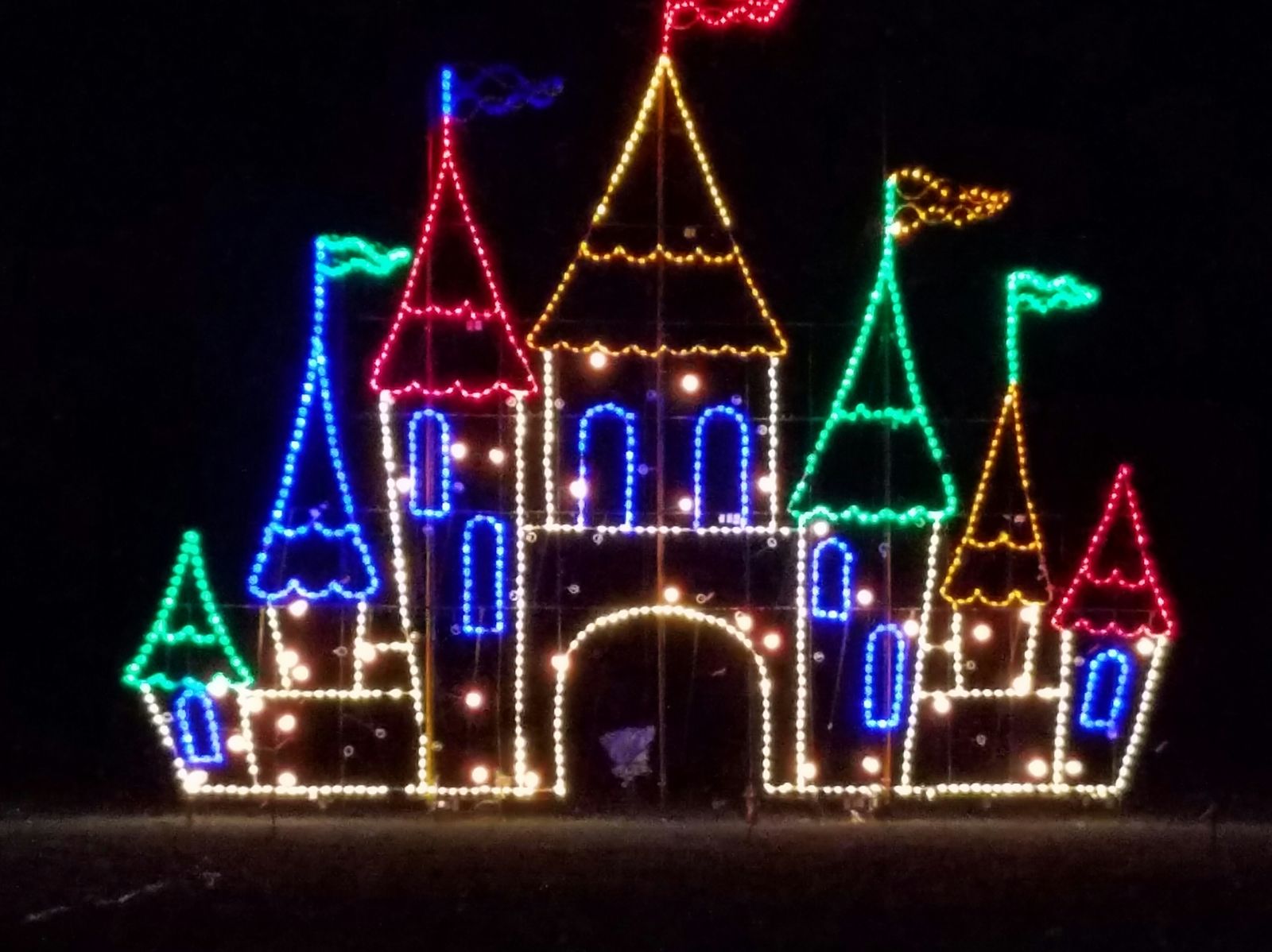 What could possibly be better than taking a family vacation to a destination that has seasonal weather and embraces the holiday spirit? The Festival of Cheer presents the delightful Winter WonderFEST this November through January 1st. Features include the Light Spectacular, which features over 100 light displays to be viewed from the warm comfort of your car, and the Christmas Village, which features carnival rides, ice skating, Santa's workshop, the giving tree, and much more. WonderFEST kicks off with Dashing through the Show Fun Walk and 5K where participants get to see the light display up close and get access to the opening night party!
17. Tour Awesome Museums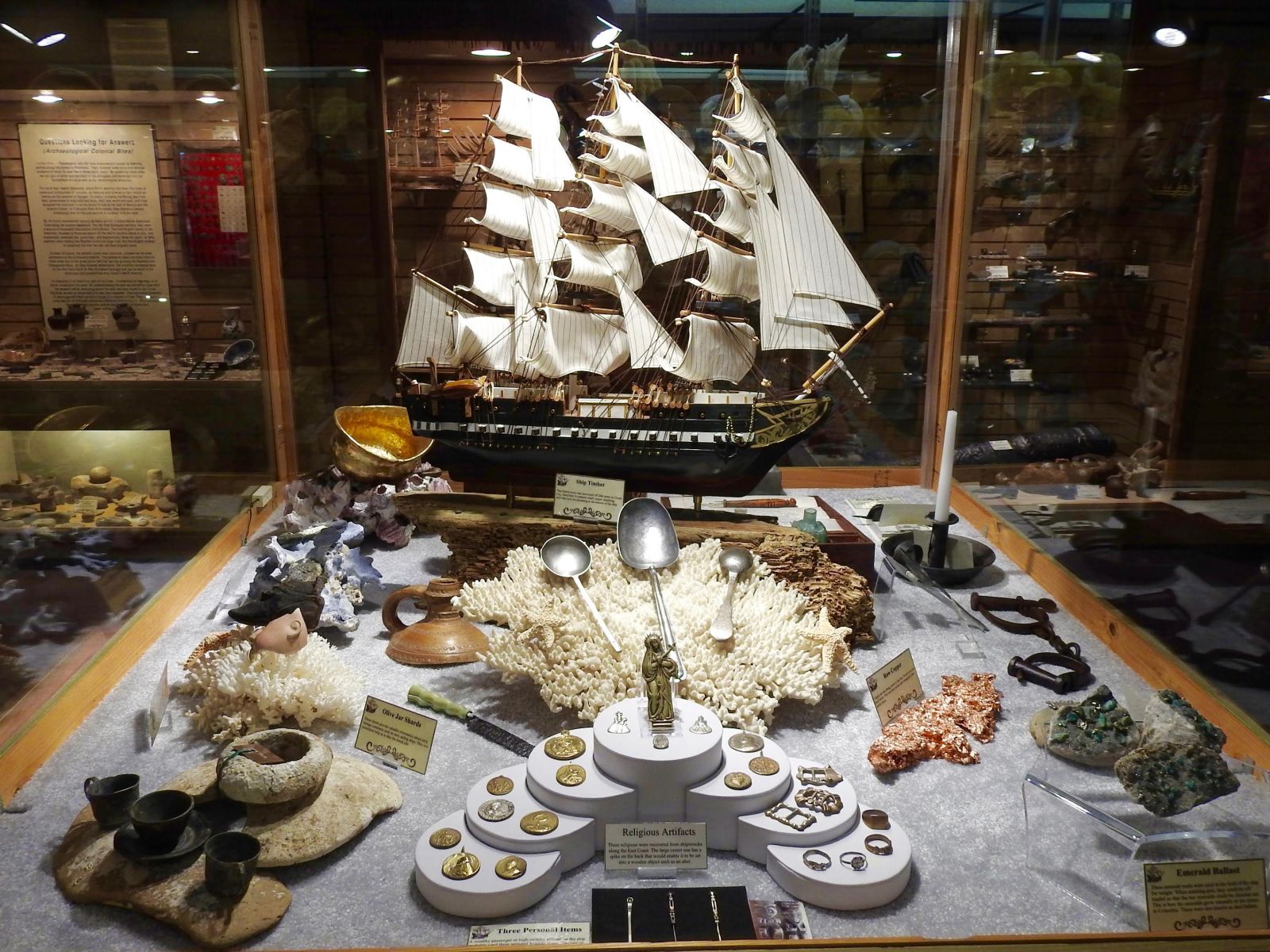 While much of what's to love and enjoy about Southern Delaware is outdoors, there's more than enough cool stuff to see and do indoors at the many awesome museums in Southern Delaware. The DiscoverSea Shipwreck Museum, Fenwick Island Lighthouse, Cannonball House Museum, and Delaware Aviation Museum are just a scant few of the many museums of Southern Delaware. Honestly, you could fill up your entire travel itinerary with nothing but museum tours.
Bonus Idea: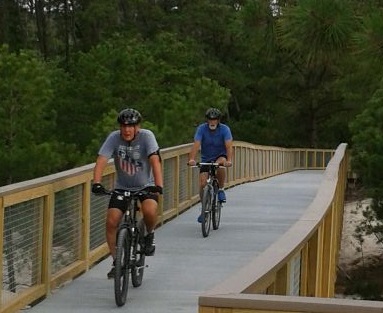 Biking (with ample area bike rentals available) is a hugely popular family pastime in Southern Delaware, particularly on the Junction and Breakwater Trail, Gordons Pond Trail, and on our boardwalks during the off season! Read more about biking in Southern Delaware and find maps here...
Of course, since the goal here was to experience a little something for everyone, it's best to shake it up and to enjoy all of the fantastic attractions that will delight your family because you know what they say, "When everyone's happy….everyone's happy." (Okay, maybe no one really says that, but it's true.)
Southern Delaware Tourism makes planning your next family vacation easy! Follow us on
Facebook
,
Instagram
,
and
Twitter
to keep up with all the latest events and attractions. You can also sign up for our monthly newsletter right on our homepage. Then
view all the family dining choices along our Culinary Coast™
and, finally, don't forget to
check out our events calendar
.
(Our calendar last year listed nearly 3,000 events...that's a whole lot of fun happening here!)