Writer Wesley Paulson is a Southern Delaware local, friend of Southern Delaware Tourism, and former Executive Director of Clear Space Theatre in Rehoboth Beach. We are grateful to him for documenting his experiences visiting some of the unique and fabulous shops and dining establishments located along/near Route 16, a route many visitors from the Western Shore take when traveling to our beaches. We hope you take some inspiration from his experiences and enjoy your journey as much as you enjoy your destination!
My wife and I live in Lewes, Delaware. We relocated to the eastern shore in 2013, living in Ocean Pines, MD, before moving to Lewes in 2021. As ex-pats from the Washington, DC area, we make several trips each year to visit with friends and family "across the bridge." Our preferred route takes us through the town of Greenwood, DE. On each trip we remark that we should stop and look around the town instead of passing through at 25 miles per hour.
A recent visit to Lewes by a friend from Washington finally offered an opportunity to visit Greenwood. All of us looked forward to visiting the shops we so often pass on our way through town (at 25 miles per hour).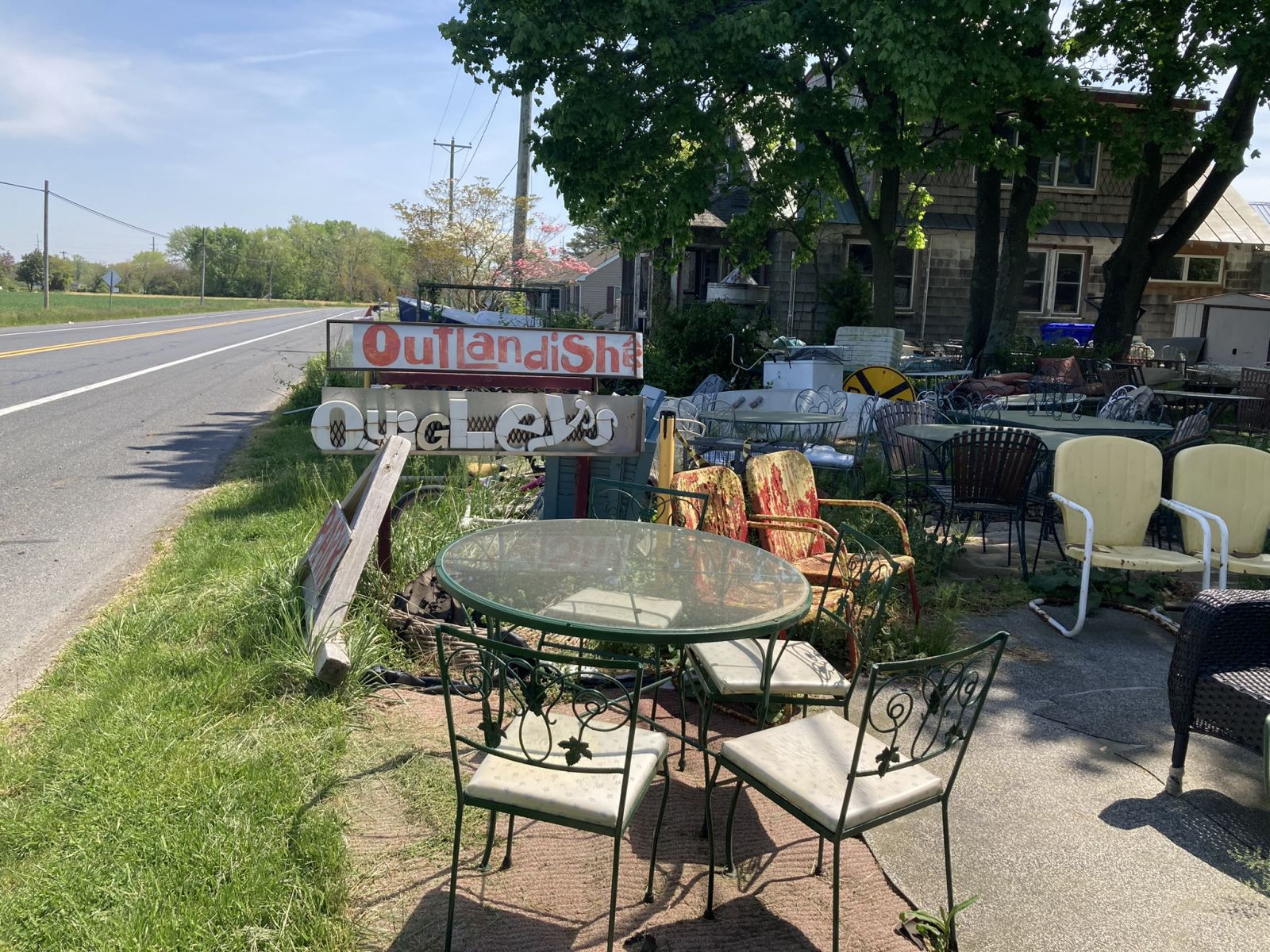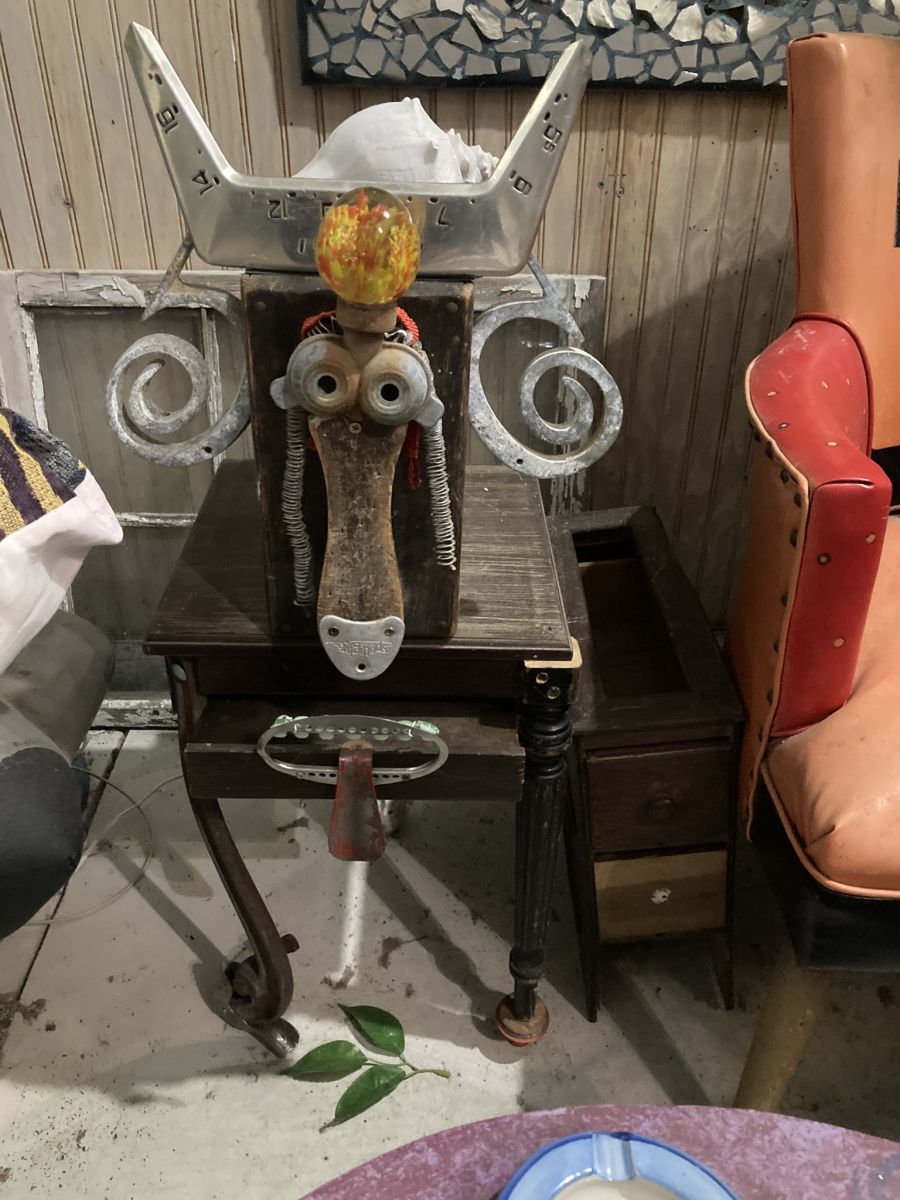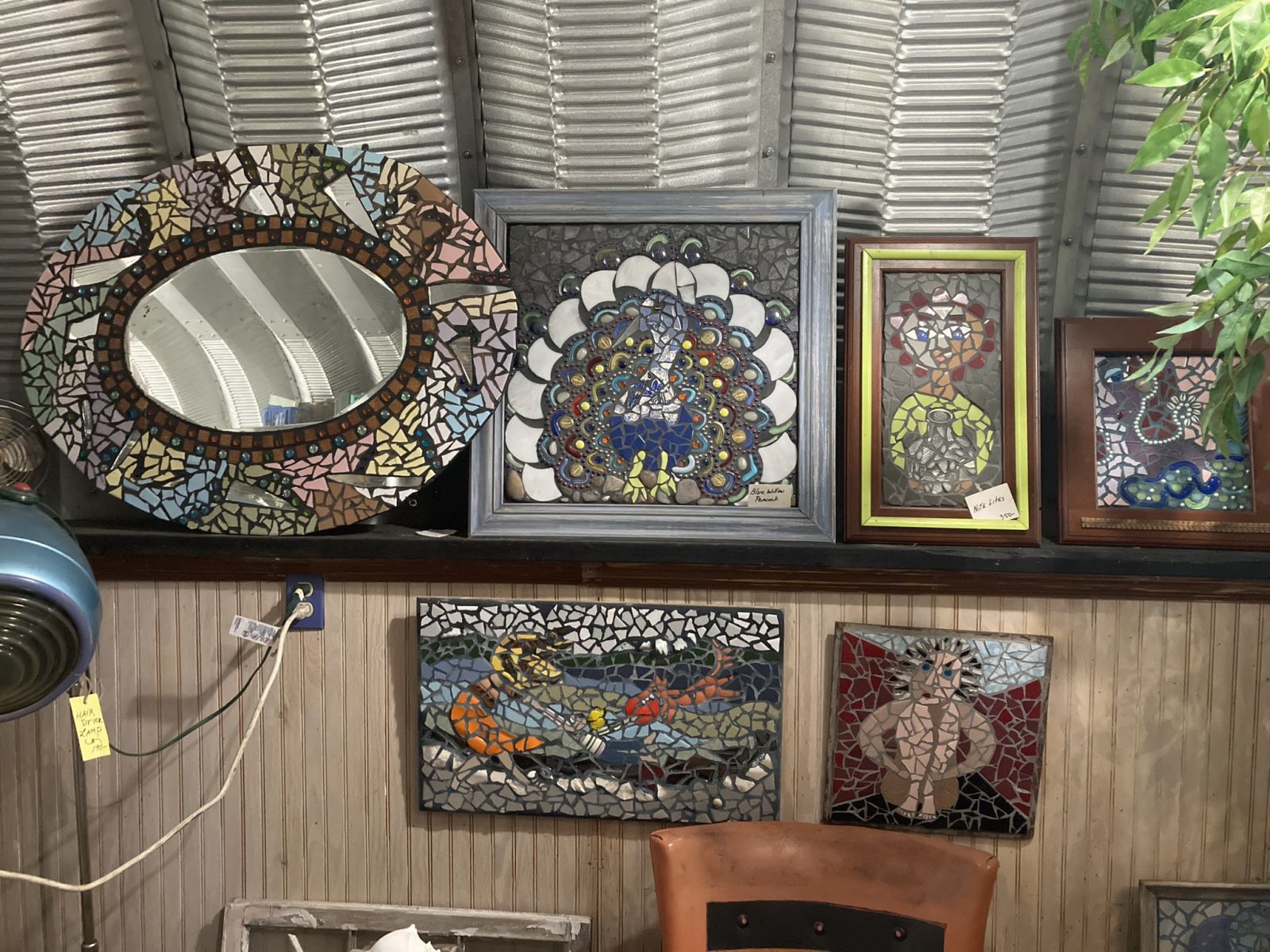 Starting first on the west end of Greenwood near the junction of Route 16 and 36, we looked in at Quigley's Outlandish Art. You may recognize Quigley's for its similarity to many sites visited by American Pickers. Don't be put off by the curb appeal – many treasures can be seen in the studio at the rear of the property. On our visit we were greeted by artist Delores Quigley, who proudly showed us her art and collectibles in the studio. Delores specializes in mosaic art. The studio also includes several whimsical pieces including a cow sculpture end table and a bench crafted from the front bumper of a late 1950s Cadillac. Our friend Nancy purchased two vintage clear acrylic chairs and we thanked Delores for her hospitality as we left.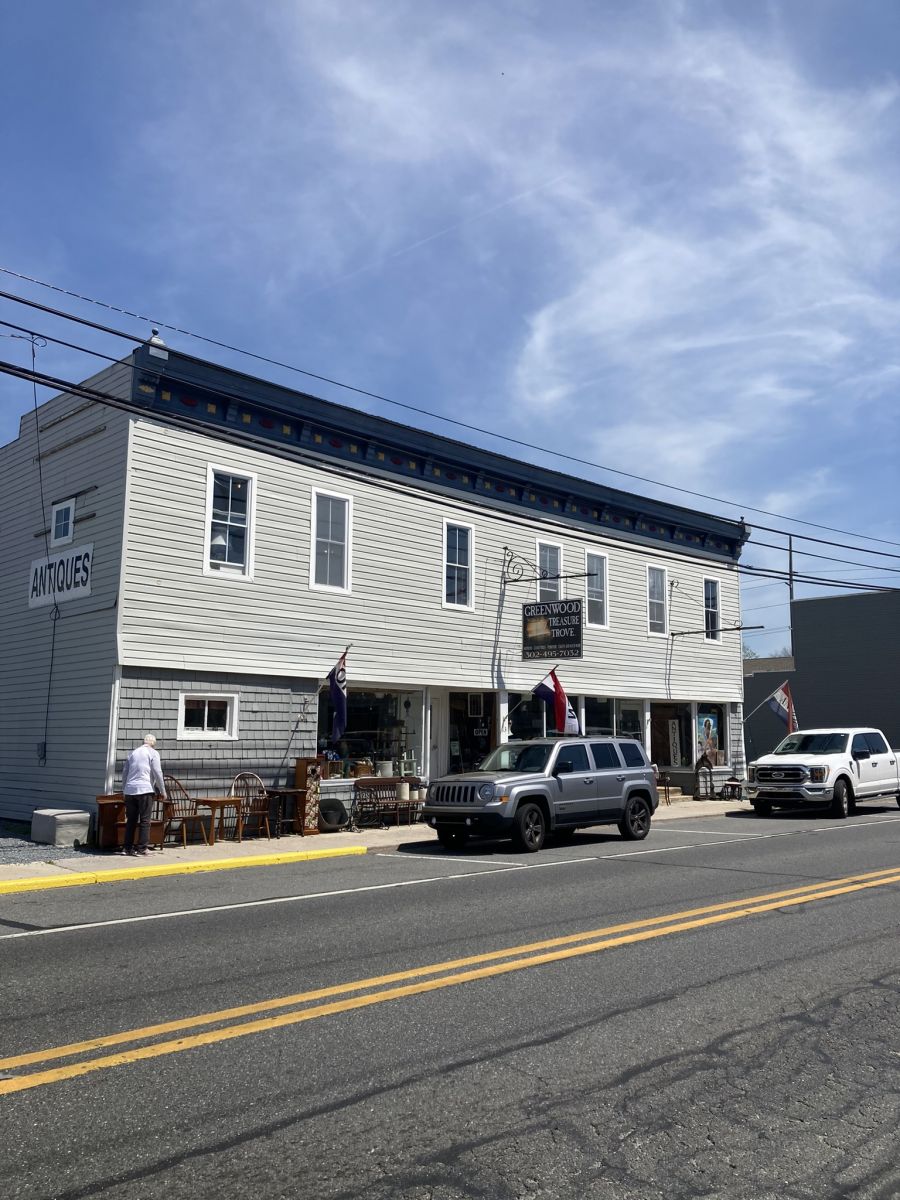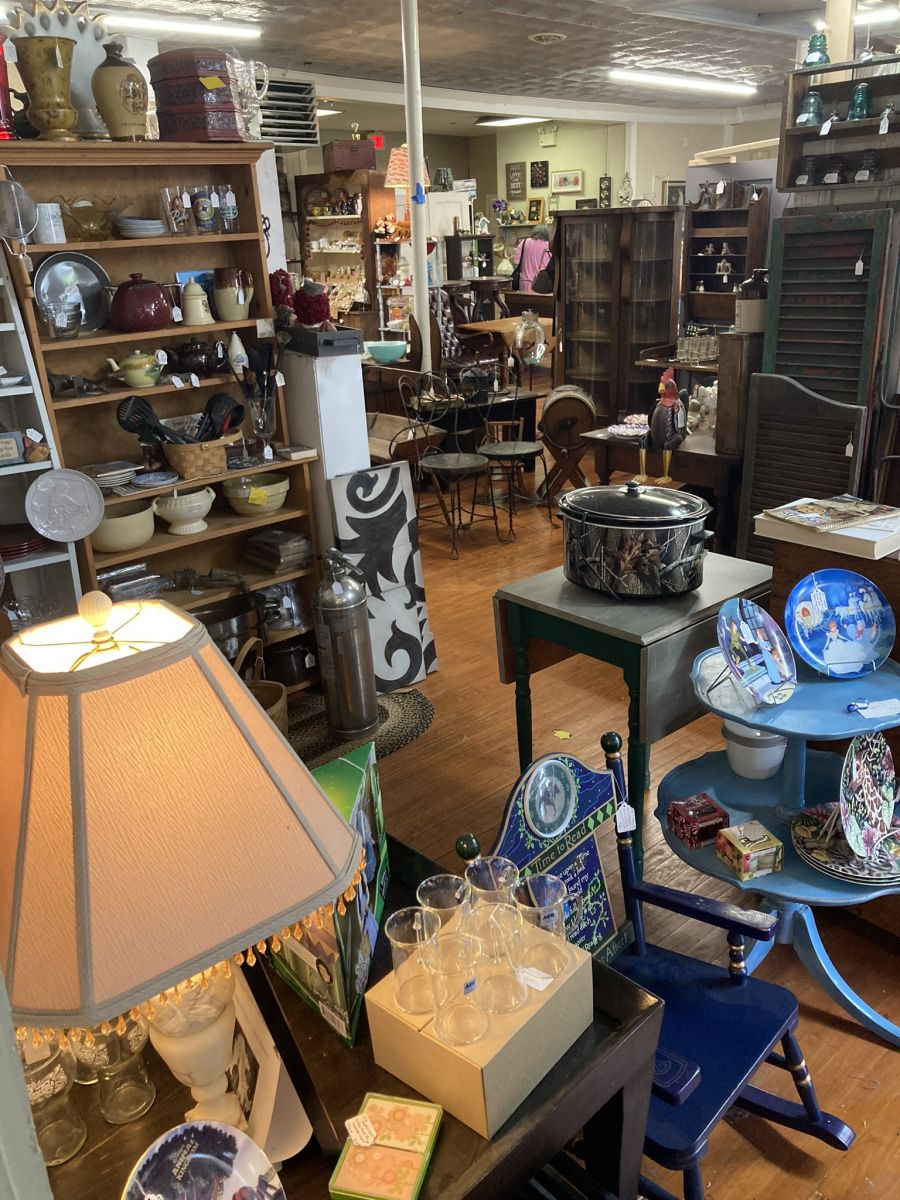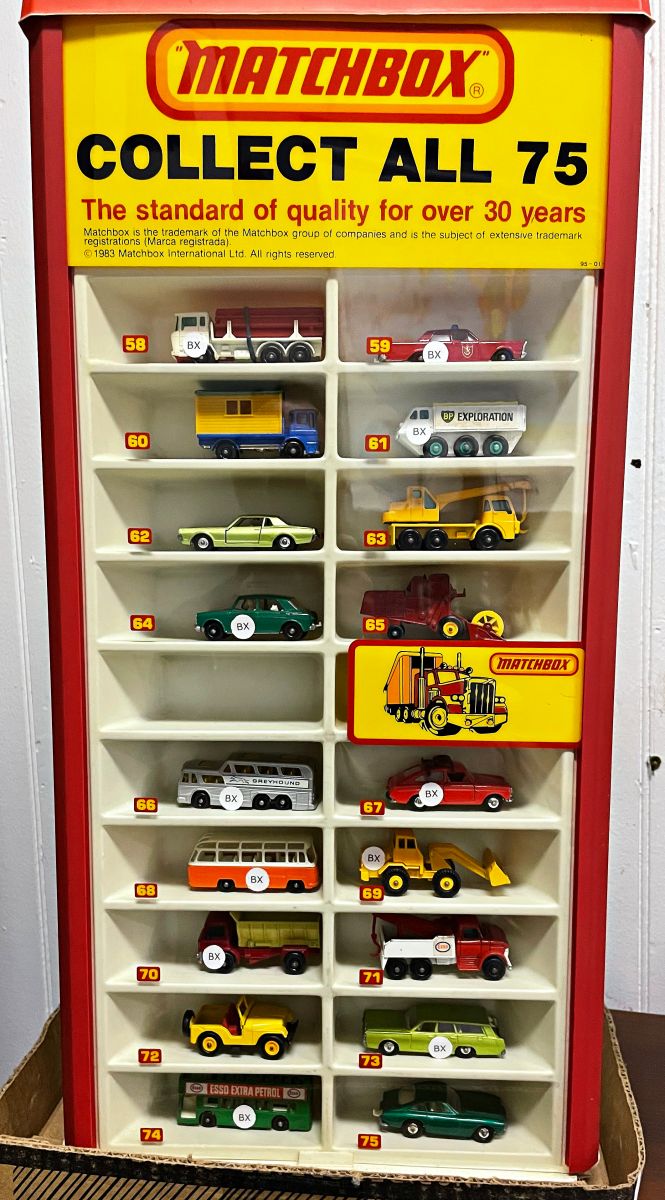 Greenwood Treasure Trove was our next stop. This large two-story antique store offers something for every collector. One of the highlights for me was a complete display of Matchbox cars from 1970. I admired the cars and compared their original condition to my own collection of Matchbox cars from the same era that I keep stored in my garage in an original and official Matchbox carrying case. Moving along from the Matchbox cars, my wife and I compared prices on vintage Corningware casseroles just like ours. Prices at Treasure Trove are reasonable, and we enjoyed browsing the store.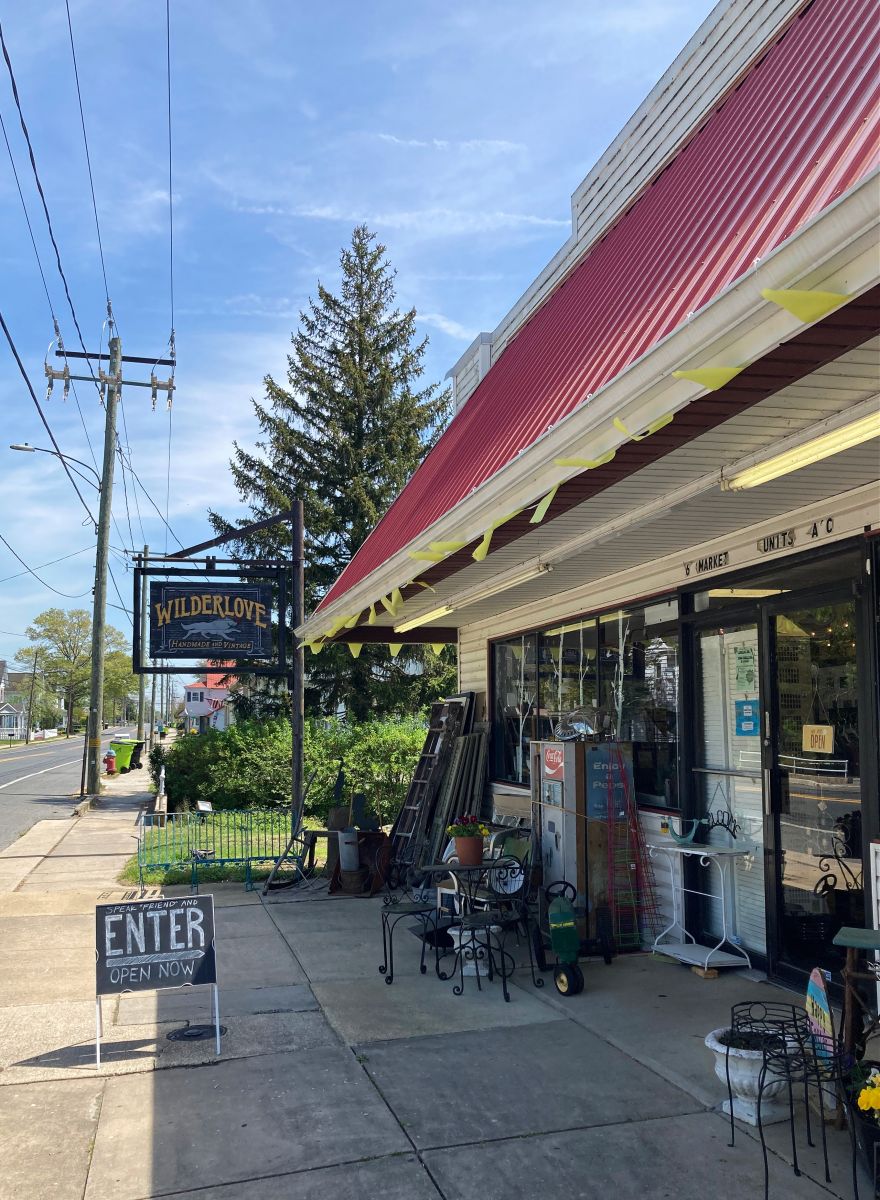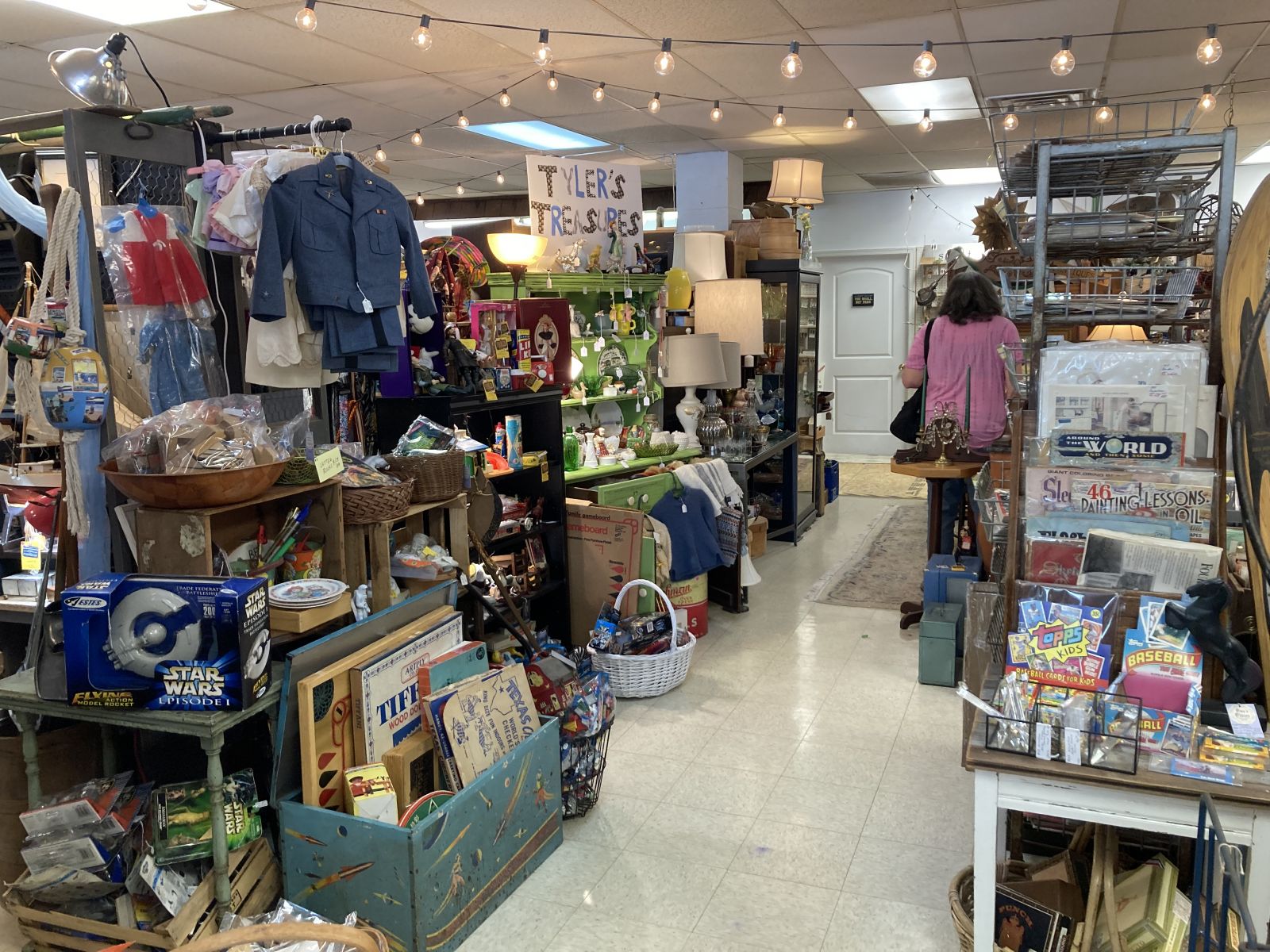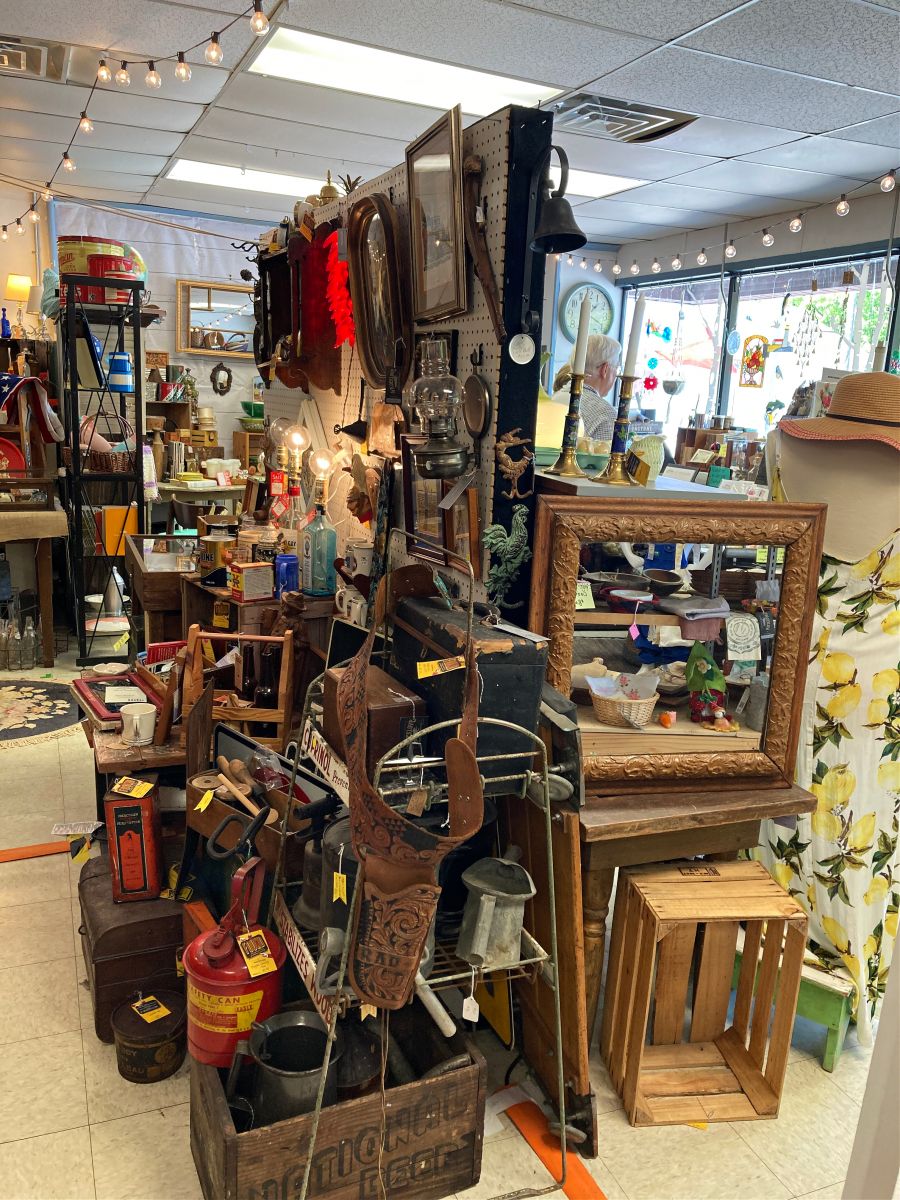 Crossing the railroad tracks at 25 miles per hour, we found Wilderlove, located next to the library and train station. Regular travelers through Greenwood will recognize the Wilderlove building as the former grocery store. Wilderlove offers a mix of antiques, and modern merchandise, and gifts. I found humor in the signs on offer, including one that says "Alexa: Clean the Bathroom." There is a lot to see in this store!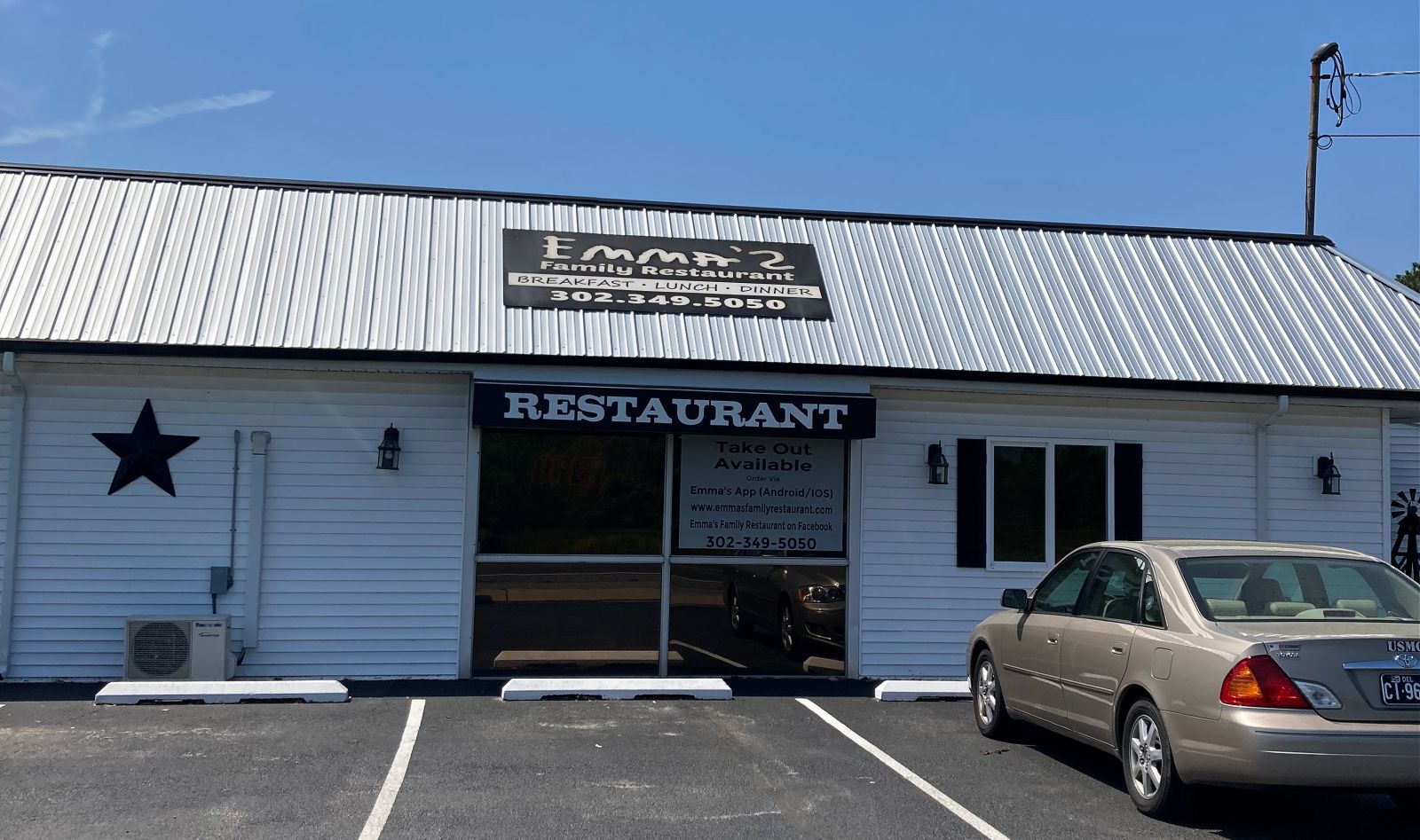 After a morning of browsing, Emma's was our final stop on this trip. Located just north of town on Route 13, Emma's offers a full menu of traditional sandwiches, salads and comfort food, and the locals gather there. After a delicious lunch, we paid our bill at the register, conveniently located next to a fully stocked dessert display. Unable to resist temptation, we purchased a container of homemade rice pudding to take away with us.
The familiar towns on the corridors to and from Washington, DC, offer a variety of interesting shops and restaurants. The Ellendale Trading Company and Southern Grille in Ellendale, and Café Tamburelli in Greenwood remain on our bucket list for future local day trips. On your next trip, slow down and take the time to explore Greenwood. And tell Delores I said hello!