Some of us have begun traveling already. Others of us are waiting for travel to become comfortable again. All of us, though, are daydreaming of the places we'll go next.
We think Southern Delaware is the perfect cabin fever escape for lots of reasons but we're a little biased - we love living and playing here. So, we decided to turn the tables on some travel writers who have visited and written about Southern Delaware - in many cases more than once - and interview them about their travels and experiences here.
While it's true that some of them have been here on hosted trips, most have also visited multiple times on their own. Just as we fully expect them to present their own views and opinions in their articles, we expected the same of them here. We thank them for participating and know their enthusiasm, answers, and recommendations will be helpful as you plan your Southern Delaware escape.
For travel writer bios and links, see below.
What did you find to be surprising about Southern Delaware?
I expected much attention centered around the beaches, which is true. What I didn't anticipate are the varied attractions both inland and on the coast - lighthouses, labyrinths, and hiking-biking trails, among many others. ~ Leslie Atkins
I wasn't sure what to expect from Rehoboth Beach, especially the boardwalk, but I was happy to find it very family friendly and charming. ~Tamara Gruber
I love the diverse opportunities offered in Southern Delaware: family beaches, cool pubs, the music scene, the restaurants, outdoors activities like kayaking and canoeing or bicycling, the parks and the interesting little towns. ~Karl Teel
I expected to love the beaches of Southern Delaware, but I was surprised to discover how much there is to do inland, away from the shore. I was delighted to explore the extensive network of rivers and streams that you can travel by kayak and SUP (stand-up paddleboard.) ~Julie McCool
I'd grown up knowing about southern Delaware's beaches -- I'd been taking my kids to Cape Henlopen State Park for years and years to play on the beach. What was a surprise was the variety of kayaking opportunities -- in the wetlands/marshes, such as the Great Marsh Preserve, and the lakes, such as the AMAZING Trap Pond (absolutely one of my favorite places), where the bald cypress trees grow. ~Jody Spertzel Arneson
I used to live there so I got to know the area well. ~Julekha Dash
The Southern Delaware seashore, off season, was my pleasant surprise. It provided a delightfully unexpected escape from traditional "over done" beach experiences before and after winter. The local community is more evident with a plethora of activities besides the beach. I was impressed by the cultural and quirky, as well as natural resource and historical attractions. Then, throw in the best independent short film festival ever and the biggest horseshoe crab spawning grounds in the country. I confess I may have had preconceived expectations of a customary beach town (as are some communities to the south – no offense to Maryland) that were permanently changed. ~Andrew Der
All the great foodie establishments and the new craft breweries. Most of my initial thoughts were of the boardwalk vendors in Rehoboth Beach. There are so many others to enjoy, just a short walk or drive away.~Doug Bardwell
I didn't really have any preconceived notions about Delaware. I grew up in Connecticut, so my points of reference for the Atlantic Ocean were the New England States, and the Jersey Shore. So, at first, I was surprised by the smallish crowds at the beaches. But the more I spent time in DE, the more I was charmed. I saw why retirees from all over the East Coast move to Lewes (amazing food and lodging!), and why foodies flock to Rehoboth Beach - great LGBT vibe. I LOVED the moonlight pontoon cruise at Trap Pond SP. I was blown away by the downtown camaraderie in Milford - with wonderful shops and a great art gallery. The small canals gave it a French countryside feel. ~ Malerie Yolen-Cohen
What makes Southern Delaware a unique destination?
Southern Delaware is appealing due to its unique combination of beach resorts, fascinating history, friendliness, fantastic seafood, and the potential to discover shipwreck treasure after a storm. ~ Leslie Atkins
It's like a little nation with different pockets to suit every whim and mood- from cocktails and live music, to a peaceful sunset dinner, to a family day on the beach! ~Karl Teel
Southern Delaware combines gorgeous natural places, quaint towns, and a laid-back vibe that is perfect when you want to decompress from the busy Northern Virginia / DC region. It's so close, but you feel a world away. ~Julie McCool
Southern Delaware is a unique destination because of its incredible mix of history (the mass murderer Patty Cannon and her gang in the early 1800s, its shipbuilding industry, etc.) with the beautiful wetlands and wildlife refuges, and of course the beaches. There are some great restaurants (seafood -- yay!!) There is kayaking, biking, hiking, quaint towns with fun boutiques -- really, something for everyone. ~Jody Spertzel Arneson
It's filled with natural beauty and great restaurants. ~Julekha Dash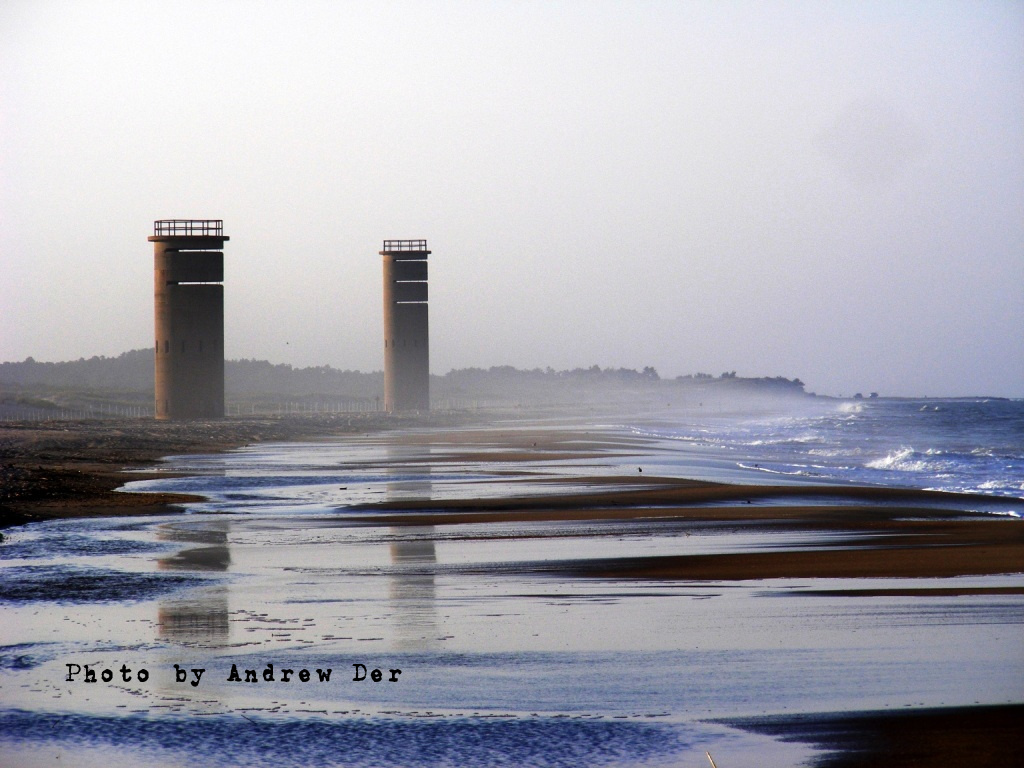 Lewes also offers a robust, intense, and casual historical experience while a closer drive to Annapolis, Washington, DC, Baltimore, and Philadelphia – as well as part of New Jersey when I was reminded of the Cape May Ferry. ~Andrew Der
Any place on the ocean is enough reason to visit for me, but Southern Delaware has enough things to see and do that it's good for a week, not just a weekend. ~Doug Bardwell
The State Parks are run like tourist attractions, with amazing programming and features. I mentioned Trap Pond - but also the varied things you can do at Cape Henlopen State Park. It's got history, fishing, bird-watching. There's something for everyone. I also loved the quiet kayaking routes in western Sussex County - so picturesque and perfectly romantic. ~ Malerie Yolen-Cohen
What's your favorite season in Southern Delaware and why?
My favorite season in Southern Delaware is early fall when the crowds are diminished but the weather is still mild; that said, I love it year-round. ~ Leslie Atkins
I loved visiting in late spring/early summer to take advantage of the beautiful weather and enjoy largely empty beaches without the traffic and visitors you find once summer gets into full swing. ~Tamara Gruber
I love September and October the best. Fewer crowds, less traffic, less wait at restaurants, lower prices and the water is still warm with hot days and cool nights! ~Karl Teel
Late Spring and early Fall are my two favorite seasons in Southern Delaware. The weather is warm enough for biking and paddling, but summer tourist season hasn't arrived. Of course, I still want to come back in summer for time on the beach and fun on the boardwalk. ~Julie McCool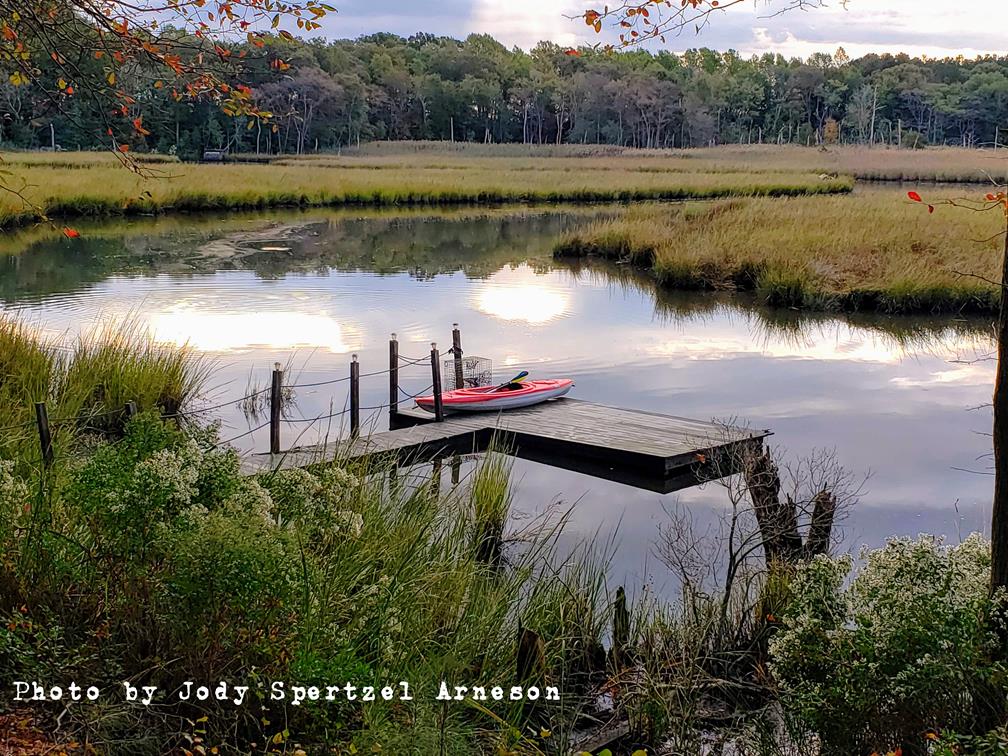 My absolute favorite time to visit is in September through November. It's still warm enough to enjoy the beach (if that's what we want to do) or go kayaking, but it's cool enough to enjoy outdoor activities such as biking. The summer beach crowds have gone home, and the experience at the beach is more enjoyable, in my opinion. Later in the fall you can enjoy the bird migration at the various wildlife refuges. And of course, during the Halloween season, there are ghost walks and ghost hunts. A ghost tour around a town provides a great introduction to the history of the town -- usually these ghost stories are about folks who probably wouldn't make the history books but nevertheless, are really interesting! ~Jody Spertzel Arneson
I love the fall and spring because the boardwalk and restaurants aren't crowded, but it's still warm enough to enjoy outdoor dining and long walks. ~Julekha Dash
My favorite season is easily Autumn. The ocean water is still close to summer temperatures, the air temperature is warm well into October, nature experiences and water activities have fewer bugs and are more comfortably enjoyed without a lot of heat, the Rehoboth Beach Independent Film Festival is in November, the arts are in full swing, parking is free, admissions are less, and restaurants less crowded. ~Andrew Der
Personally, I love early spring and late fall - less traffic, but still great sights to see and food to enjoy. ~Doug Bardwell
What Southern Delaware experiences do you recommend to first time visitors or visitors who haven't explored beyond our beaches?
I highly recommend taking the ferry from Lewes to Cape May and back again. It's a marvelous way of seeing lighthouses and dolphins, getting out on the water, and taking a boat ride trailed by an array of seagulls and other birds. I'd also suggest a visit to Nanticoke Indian Museum in Oak Orchard east of Millsboro, to gain appreciation for the early residents of this unique area. ~ Leslie Atkins
Take a bike ride through Cape Henlopen State Park and enjoy a sunset cruise in Lewes. ~Tamara Gruber
Visit Trap Pond State Park and take the pontoon boat tour. Beautiful nature and informed guides make the trip special. Rent kayaks and explore the inland waterways, it's a whole other world filled with nature and serenity. ~Karl Teel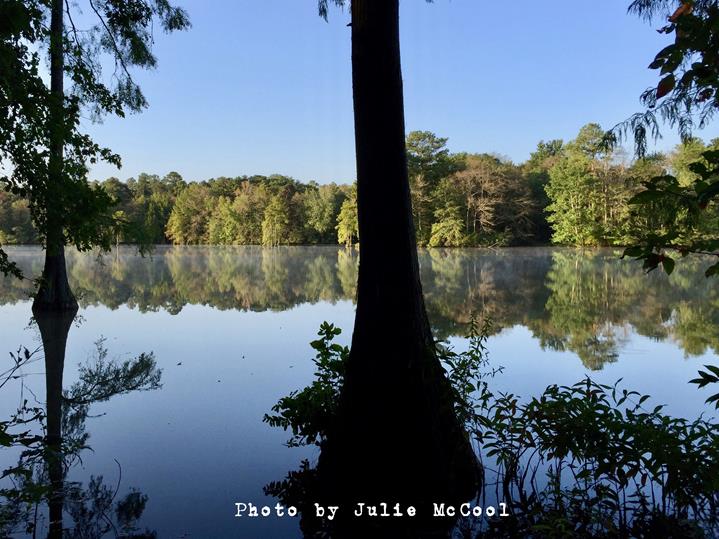 Take a pontoon boat tour to explore the unique cypress swamp at Trap Pond State Park, or hike the 3-mile trail that circles the pond. If time allows, rent one of the pondside yurts or campsites and spend a few days exploring the swamp trails by canoe or kayak, head to the quaint town of Lewes to stroll, shop, and dine downtown and check out the interesting Zwaannendael Museum. Spend a night at the hip Dogfish Inn, and enjoy a tour and sampling at nearby Dogfish Head Brewery. ~Julie McCool
Check out the wildlife refuges -- especially during late fall, when the snow geese and other over-winter birds have arrived. And any time of the year -- bring your kayak and check out all the various kayaking opportunities -- from Trap Pond to Great Marsh Preserve to kayaking in Prime Hook Wildlife Refuge! ~Jody Spertzel Arneson
Take the Cape May-Lewes Ferry and enjoy the scenic ride and the sights in Cape May. Visit the historic town of Lewes and get ice cream from King's. ~Julekha Dash
Hands down, the two experiences I would recommend are the DiscoverSea Shipwreck Museum in Fenwick Island and historic Lewes. ~Andrew Der
The "Eating Rehoboth" walking food tour was immensely enjoyable. ~Doug Bardwell
Kayaking in the rivers in Western Sussex County, and staying overnight in a cabin at Trap Pond SP and taking that moonlit pontoon tour. Spectacular. I still tell people about that night. ~ Malerie Yolen-Cohen
Any final thoughts?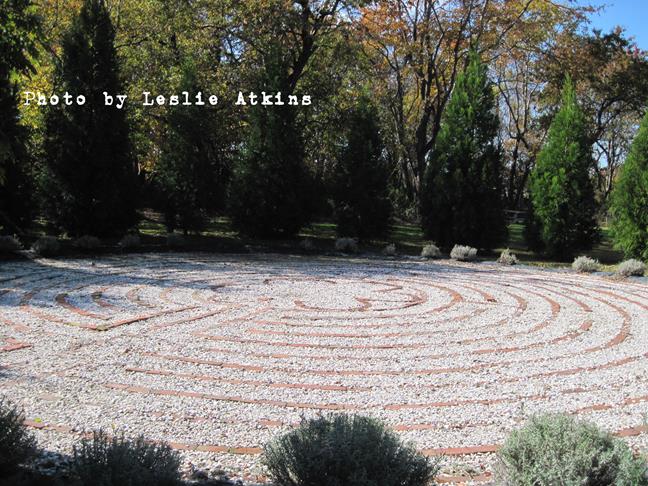 Walking a labyrinth is a peaceful way of quietly meditating or just enjoying fresh air; concentrating on the circular path is both relaxing and inspiring. Don't miss the labyrinth at Lavender Fields Farm outside Georgetown, or the path at St. Peter's in Lewes. ~ Leslie Atkins
Consider the months of September and October for great deals and weather, or the holidays with fantastic light displays! ~Karl Teel
If you're heading to the beach, slow down and enjoy the journey. Allow an extra day or two to explore some of the interesting places away from the shore. ~Julie McCool
There are some great little B&Bs in southern Delaware, including ones such as the Lazy L at Willow Creek, that are dog friendly -- and who doesn't want to travel with their pups? Also, my favorite place? Kayaking on Trap Pond at sunset. LOVE IT. If you haven't gone there yet, do it! ~Jody Spertzel Arneson
My additional tips: remember the ability to ferry to New Jersey via Lewes, and the intense WWII history of Fort Miles at Cape Henlopen Park. People need to know the relic observation towers and big bore cannon were in fear of real invasion potential during WWII. I would also add to that the plethora of natural habitats and wetlands, as well as diamond back terrapin crossings and horseshoe crab habitat. ~Andrew Der
The Boardwalk Plaza Hotel is a Victorian gem with modern amenities and a perfect location to enjoy all that makes Rehoboth Beach an award-winning destination. ~Doug Bardwell
To find out how Southern Delaware businesses and attractions are keeping you safe, click here.
Participating Travel Writers
Leslie Atkins – Leslie Atkins has been a television writer for Oprah Winfrey and a travel writer for the Washington Post and Baltimore Magazine, where she quickly discovered a passion for combining storytelling with adventure. In addition to writing travel books, she is the author of the iPhone and iPad travel app DC Undercover, which reveals a world of espionage and intrigue in the U.S. capital. Her latest book is Backroads & Byways of the Chesapeake Bay.
Tamara Gruber – Tamara is a Rhode Island-based travel writer, blogging at We3Travel.com. Her family of three loves finding emerging destinations, having cultural/educational experiences, adventuring outside together, and exploring a destination through its food. In fact, she's written about Where to Eat in Rehoboth Beach. Check it out here.
Karl Teel – Karl is the publisher of Recreation News, the largest monthly travel and leisure newspaper in the mid-Atlantic. He hosts the Travel Show on Federal News Radio and is the author of more than 300 published travel feature stories as well as publisher of The Weekend Update email newsletter.
Julie McCool – Julie is the brains behind Fun in Fairfax VA, her source for Northern Virginia travel and fun, helping her readers discover fun places to explore, dine, drink and play in Virginia and the greater Washington DC region. She's also covered fun things to do in Southern Delaware. Check it out here.
Jody Spertzel Arneson – Jody's blog, MidAtlantic DayTrips, explores the Mid-Atlantic states, finding the best and most interesting daytrip destinations in Maryland, Pennsylvania, Virginia, Washington DC, Delaware, West Virginia, New Jersey and New York. She's written frequently about Southern Delaware including this piece about biking in Cape Henlopen State Park.
Julekha Dash – Julekha is an award-winning journalist who covers food, travel and design with bylines in USA Today, American Way, Architectural Digest, Eater, Fodor's, Thrillist, and others. See her recent Thrillist piece, Explore These Beaches for a Day Trip Near D.C., here and her USAToday story on 9 Beaches with incredible architecture here.
Andrew Der – Andrew focuses on destination travel highlighting history, culture, family, sustainable/green tourism, nature-appreciation and his own photography. He has been published in Elliott.org, Food, Wine and Travel Magazine and blog, Destinations Travel Magazine, Family Travel Files, Family Travel Forum, Travel World International, Just Say Go, and Gallagher's Travels. Take a look at his piece about Delaware's Hidden Seashore here.
Doug Bardwell - Since 2009, Doug has covered 40 countries on five continents and plans to get to those two other continents by 2025. His photos and articles have appeared on CBS Online, CNN, NBC television, Medium.com, Long Weekends magazine, Huffington Post, SPA newsletter, Iberia Airlines, North Coast 50 Plus magazine, Technorati, and dozens of blogs in the US and UK. He blogs at DougBardwell.com. Take a look at his piece, Discovering Delaware in 19 Delightful Places, here.
Malerie Yolen-Cohen - Malerie is the Author of the cross-country travel guide, Stay On Route 6; Your Guide to All 3562 Miles of Transcontinental Route 6. She contributes frequently to Newsday, with credits in National Geographic Traveler, Ladies Home Journal, Yankee Magazine, Shape.com, Sierra Magazine, Porthole, Paddler, New England Boating Magazine (formerly Offshore/Northeast Boating Magazine), and dozens of other publications. Malerie's focus and specialty is Northeastern USA, and she is constantly amazed by the caliber of restaurants and lodging in the unlikeliest places. You can find Malerie's writing at GetawayMavens.com.